For our latest installment of Essentials, we speak with the multi-Platinum singer, songwriter, and producer, Lauv, as he releases his full sophomore album All 4 Nothing and prepares to kick off his North America headline tour in Minneapolis on August 11. Known for his dreamy and emotive soundscapes, Lauv has a unique ability as a storyteller to craft pop anthems that resonate across generations, tallying more than two billion streams on "I Like Me Better" and releasing chart-topping modern ballads such as "i'm so tired" featuring Troye Sivan. Lauv's latest album marks a new chapter in his life as he untangles the complexities of growing up and revisits the pure feelings of youth.
"The album is about the death of a dream I was chasing and waking to that dream that was already there," says Lauv. "Up until now, I spent so much time trying to be something that I was actually ignoring what was right in front of me. If you want to really experience the magic of life, you don't get to choose. You can't pull magic from places where it doesn't exist. You just have to be aware of its presence in your life, play with it, and create something with it. Ultimately, this album is all about surrendering to love and surrendering to life."
Follow us below as Lauv shares the story behind his daily staples, sentimental items, and favorite music gear. We also take the opportunity to catch up with the artist, digging deeper into the journey behind his album and the advice he has for aspiring musicians.
Fender Telecaster Re-Issue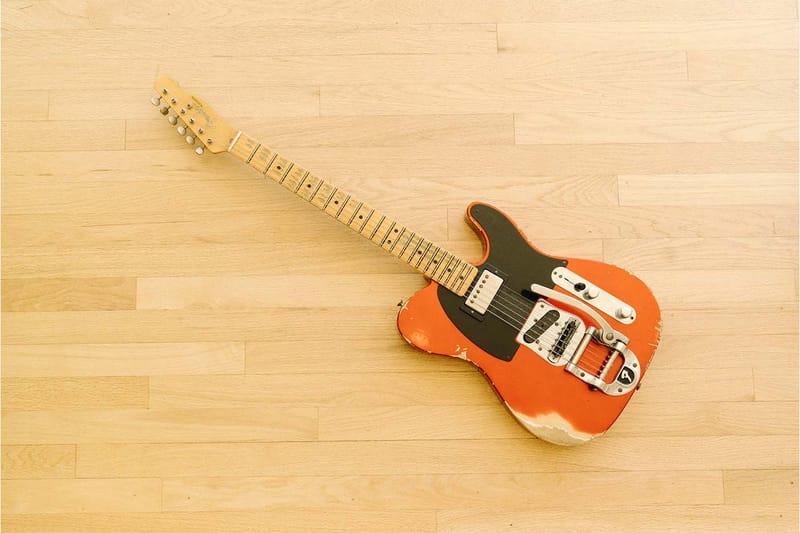 Aaron Miller
This is a vintage reissue. It was specially made this way and It's not a real vintage sadly. I got it when I was in the middle of moving and just picked it up. I'm not someone who collects a ton of guitars, but one day I went to this store and it was one of the first times I picked up a guitar and felt like it really has songs inside of it which was a crazy experience because usually, I think a guitar's a guitar. Some play better than others and I don't really overthink it, but this one I just started playing all these things on it in the store that I never really would before, and felt I really had to get it. It's actually pretty new and it's my everyday guitar now.
Teenage Engineering OP-1 Portable Synthesizer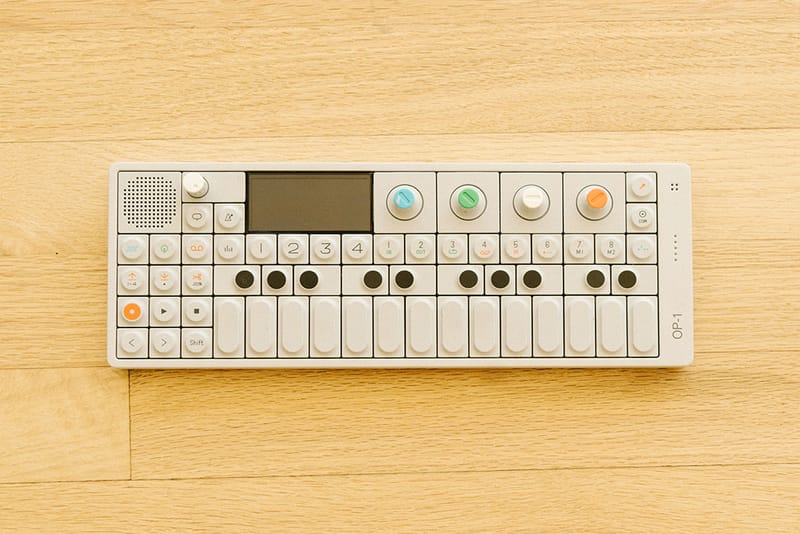 Aaron Miller
It's something that's really fun to travel with, especially if I don't feel like bringing my whole computer and other gear. Sometimes it's fun to literally just bring that and jam on it or create little ideas if I go on a trip and just want to do something super casual, but I also use it in the studio. On my album that's just about to come out, there are a couple of songs where after I got the OP-1, last-minute, I was like I'm going to throw some extra sounds in there so you can hear it kind of in the background. It's sick, I love it. I'm still learning about it.
Bowers & Wilkens PX7 Wireless Headphones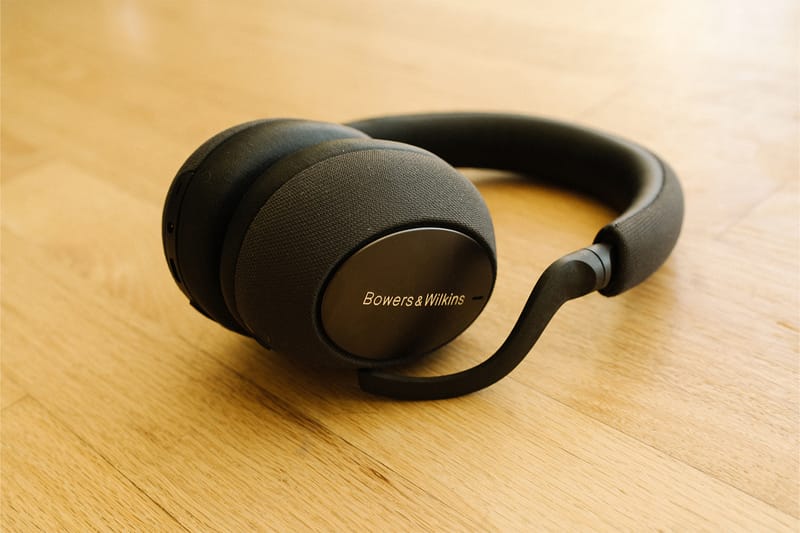 Aaron Miller
I got these in an airport because I always lose headphones. I wanted to get something nice and high quality that had the option to be noise-canceling and these are especially amazing for flights. I travel with them everywhere I go. It's nice because you can plug them in or go wireless.
Acne Studios Cropped Denim Jacket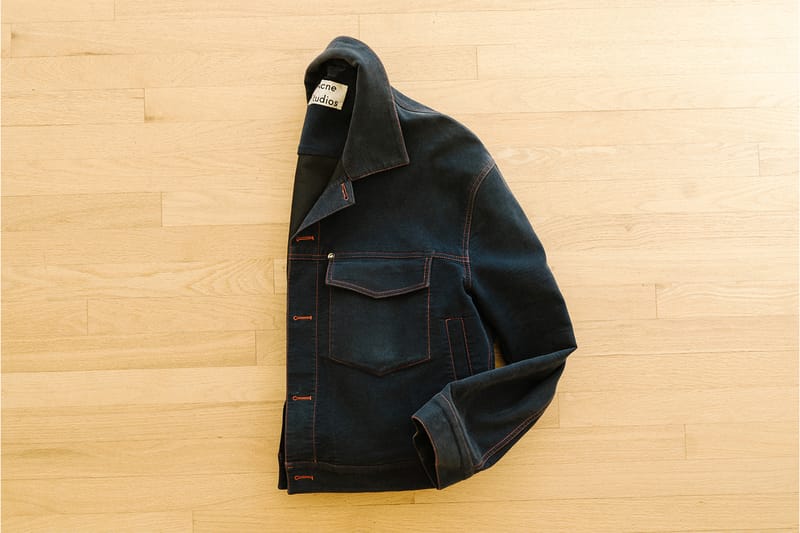 Aaron Miller
These are a huge staple for me. I've worn it a bunch — in photos and videos. There are only a few pieces of clothes that I've had now for four or five years, and that's one of them. I always keep it in my closet, in rotation, and travel with it. It's sort of like my lucky jacket.
Visvim Skagway Canvas Hi-Top Sneakers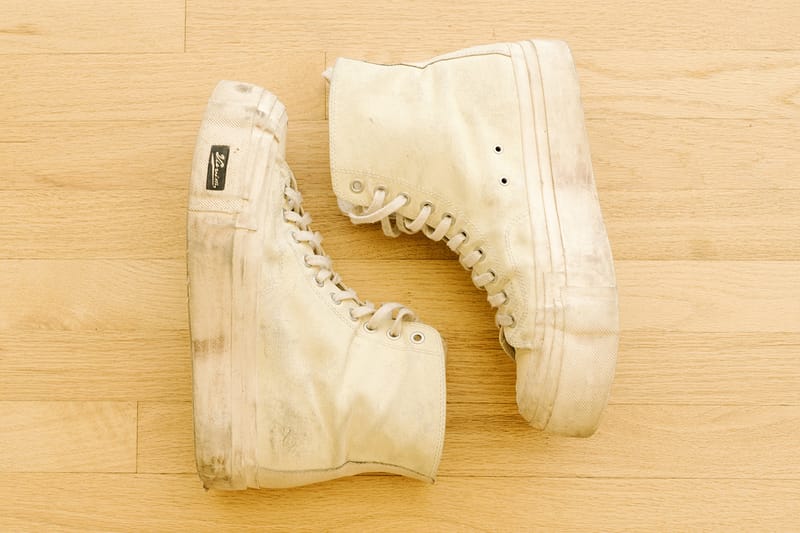 Aaron Miller
These are so sick. I wear them probably like half the days of my life. They just look so good with so many pairs of pants. They're naturally kind of worn in, super durable, great stage shoes, and great everything shoes. I mean, obviously, you can't really work out in them since they're a little heavy, but great for everything except running or working out (laughs). They also give me a tiny bit of extra height which I didn't think about but is amazing.
Diptique Candle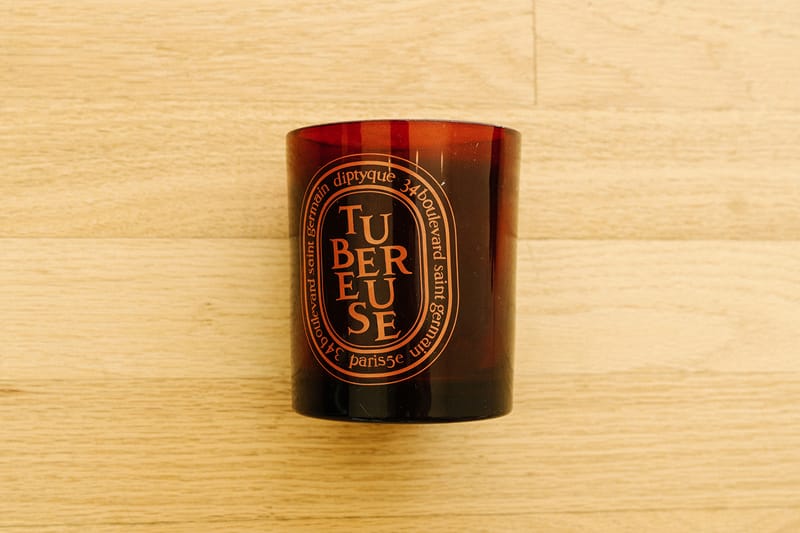 Aaron Miller
I'm obsessed with Diptique candles. I keep so many with me and I also like bringing them to the studio. I'm a huge candle guy. I forget the name of the set but it's one I've been burning a lot lately. It's in my living room now. What can I say, I like good smells.
Rose Quartz Crystal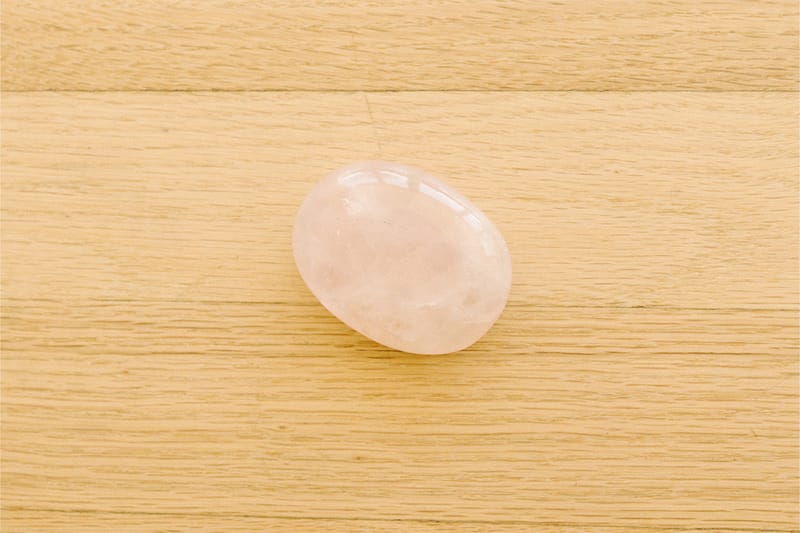 Aaron Miller
I've developed quite the collection of different crystals over the past couple of years which is something I never thought I'd get into. I wouldn't say I'm crazy into them, but I definitely keep them around the house and if I'm in a certain mood, I look at them and go out of the sun and get some energy from that. Just something to associate good vibes with and cleanse my energy with.
Chanel Première Watch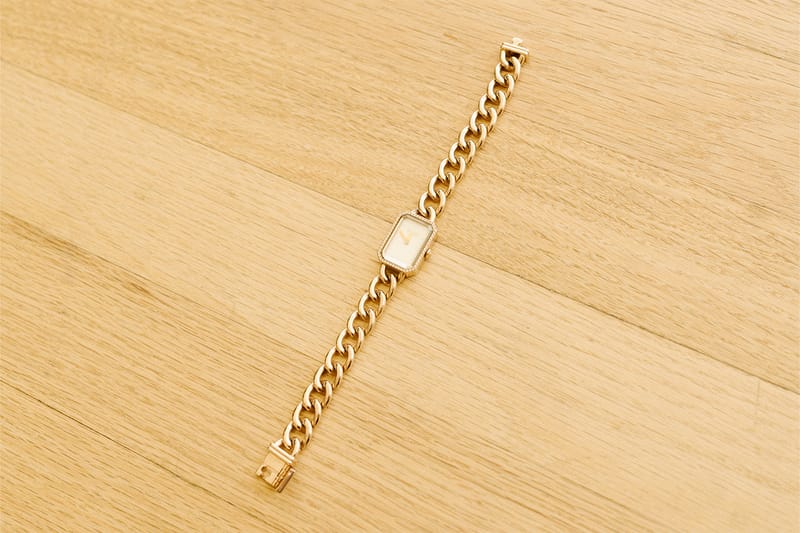 Aaron Miller
This is my baby. I got this on tour somewhere in Europe. I'm not a crazy watch guy and this one's kind of a piece of jewelry. I don't really look at it to tell time but I just love it and I'm really attached to it at this point.
Louis Vuitton Lock It Padlock Pendant
Aaron Miller
I got that six to eight months ago at the LV store at Rodeo and it's been an absolute staple for me. It's a bummer when I have to take that one off. I love it because the locket is really small and it's also really shiny and beautiful. I actually got it right after Virgil passed even though it's more of a staple LV item.
PacMan Tiny Arcade Keychain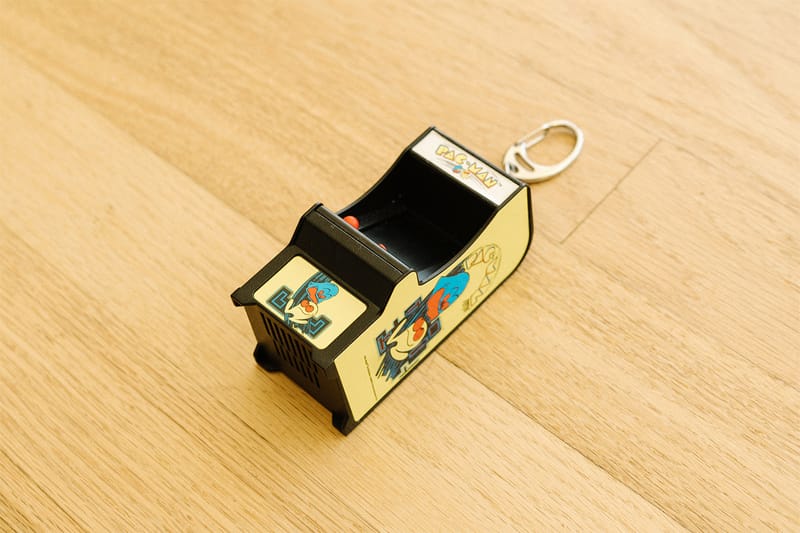 Aaron Miller
I got that at Dave and Buster's and it actually works. You can literally play Pacman on it which is so sick, and I beat Pacman on it a few times. It's an amazing thing to keep around the house or even just bring around just for fun and show people.
Custom Lauv Moleskine Notebook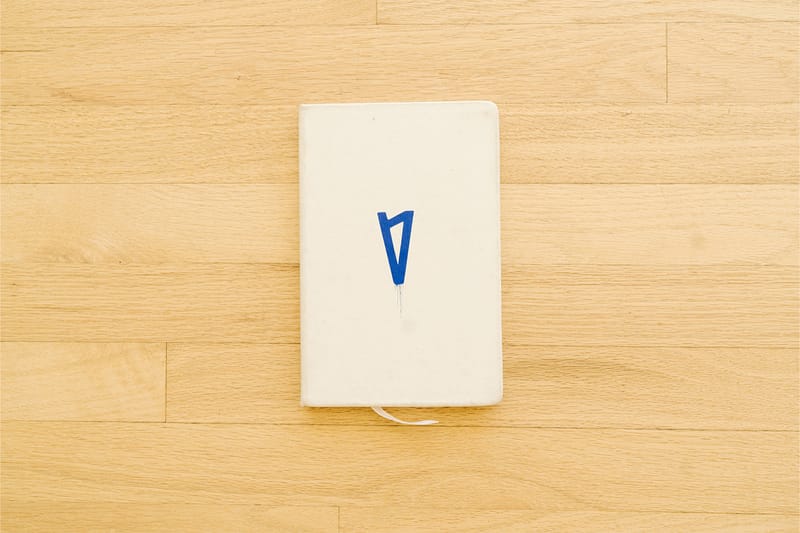 Aaron Miller
This is a vintage Lauv journal. It's one I still have left over from a merch drop a few years ago when I was touring. I rediscovered it in a box somewhere, probably a year ago, and then started using it myself for journaling so it's super sentimental to me. We haven't printed any of those for a really long time.
Shure SM7B Microphone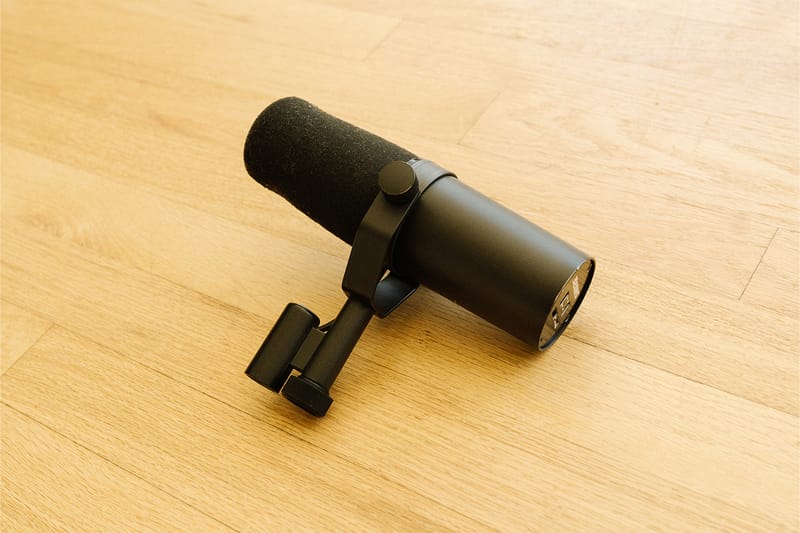 Aaron Miller
It's easy to use, easy to travel with and doesn't require a ton of gear so I bring that anywhere that I'm bringing my music gear.
We noticed you like to wear a lot of bright colors and are quite experimental with your hair. How would you describe your current aesthetic?
My hair's natural again because I got tired of dying it so much so I think I'm going through a nice little renaissance and keeping it chill. I still like wearing colorful stuff but I'm going on a little bit of an insanity break of wearing stuff too crazy. I'd say my general style is a bit more classic right now.
Could you talk us through the story behind your latest album, All for Nothing?
The album All for Nothing is basically about growing up and still trying to maintain a sense of connection with your childhood self and your free and fun wonderment part of yourself. I wrote it during the heavy lockdown times when I was feeling really anxious. My life going into lockdown had gotten really crazy with my career and everything which was going amazing but I was also feeling kind of empty because I felt so separate from my true self and felt so anxious and stressed all the time. So the album was kind of this process of rediscovering Ari the person underneath all of it and trying to nurture all of that.
A lot of the album was just freestyling. I learned at first how to freestyle rap, and I'm not good at it, but I kind of learned to just do it with some of my friends. In the end, I actually kind of wrote a lot of the songs just freestyling on the mic which was super different for me. I think it gives it a different sound and a different approach which I'm excited about.
The "Kids Are Born Stars" music video went back to your childhood as you mentioned. Could you touch upon the creation process of that track?
That one was cool because I do a lot of meditation and this came out of a series of inner child meditations. I was meditating and visualizing myself at 12 years old and 14 years old and kind of going back to feeling the way I used to feel. That's where the inspiration for "Kids Are Born Stars" kind of came from. Going back to my 8th-grade self and kind of just giving him a little bit of confidence that I didn't have back then.
In "26" you touched upon how success didn't really solve your problems. Were you able to feel yourself again by revisiting your past? 
Yeah, going back to the past and also just relaxing into life and not being so high-strung because being so stressed about my career was making it hard for me to connect with people and even with just my friends and family. I was just busy above everything else instead of living a life as if I was just a person and so I found things like meditation and hanging out with friends. Things that bring me back to feeling like a kid. Honestly, just wasting time and chilling is one of the best ways — doing amazing stuff that I hadn't done in years. I didn't know how to chill at all.
Advice for aspiring singers/songwriters?
I would say make as many songs as you can. It took me a lot of songwriting years before I started making stuff that actually started reacting. I feel like sometimes people are quick to get discouraged. If you put stuff out and it's not immediately blowing up, it doesn't mean you're not good at it, it might just mean you need to write more songs until something clicks in a different way. So I would just say don't be too precious about what you do. Don't be too attached to any one song. You never know, the next idea might be the one so I think that's a huge thing. Also to just have fun, stay true to yourself, find what makes you excited about music and just do that.
What's next for you aside from your tour?
I'd like to do some personal traveling next year to just take some time and explore a bit and go as many places as I can. I just want to take 4 to 6 months and travel everywhere, just because I've been to so many places on tour but haven't had the chance to stay and hang out.
Source: Read Full Article