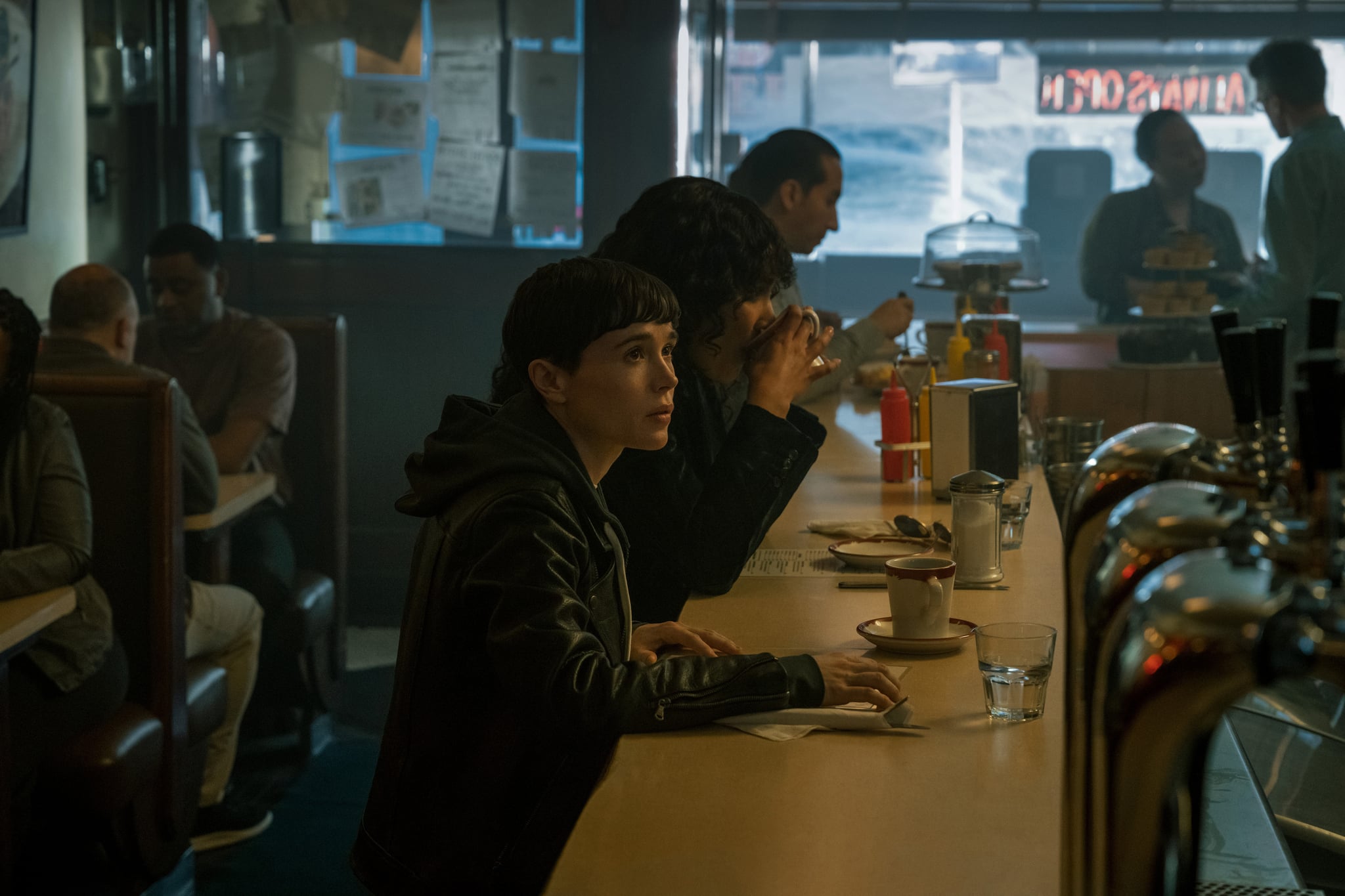 In a June 25 interview with The Hollywood Reporter, Elliot Page praised how the third season of "The Umbrella Academy" handled his transition and how it portrayed their character's transition in the context of the larger story.
Page came out as trans in December 2020, between the release of the second season of the show and the filming of its third season. The minds behind "The Umbrella Academy" subsequently incorporated the transition into the show for Page's character, sharing the news on March 29.
"Meet Viktor Hargreeves," Page wrote on Instagram with a still from "The Umbrella Academy" featuring Viktor and his sister, Allison Hargreeves (Emmy Raver-Lampman), sitting at the bar in a diner. Netflix later confirmed to The A.V. Club that in season three of the show, Viktor would come out as transgender.
In the June 25 interview, Page had only positive things to say about the way their character's story arc was treated on the show, which was released on Netflix on June 22. "I think one of the most special things about this is how it's handled," he said. "It's not void of emotional moments with the siblings, of course."
For Page, portraying their transition on screen while he was also experiencing it in the real world was a powerful experience. "The scene when Luther and Diego are coming down the stairs and Luther's awkwardness and all these things . . . simultaneously, I'm experiencing all that, because I've stepped into this moment where I'm a trans person and perceived that way, and having all these new experiences I didn't have before," Page said. "These scenes were resonating with that, which was really incredible."
They also mentioned how supported he felt by the show's cast and crew. "We were shooting right after I disclosed that I'm trans, in total isolation," they said. "That was definitely an overwhelming period, but I feel so lucky that I was going to work and getting to be with so many supportive people."
On June 21, Page told Seth Meyers that his life has improved significantly since transitioning. "I feel a way that I really never thought possible for a long, long time, so that's really what I'm focusing on and embracing the most," they said. "[Transitioning has] improved my life drastically, and I hope people who do have an issue with me could try and hear that and embrace that on some level."
Source: Read Full Article