Made for brunch lovers and tennis fans alike, famed chef Daniel Boulud and Italian coffee company Lavazza have joined culinary forces to create the Brunch of Champions gift box. As the official coffee of the US Open, which takes place from August 30 to September 12, the brand is celebrating the tournament with the new gift box, along with a series of on- and off-site experiences.
The Lavazza Coffee x Chef Daniel Boulud Brunch of Champions box combines the best of French provisions with a suite of products for an at-home Italian coffee experience. Pastries like Lavazza-infused coffee cannelé, almond croissants and brioche from Épicerie Boulud are complemented by the chef's smoked salmon and lemon chive butter, providing all the makings for a luxe brunch spread. Supplies for brewing Lavazza Coffee's iconic blends accompany this, like Lavazza ¡TIERRA! Amazonia and Organic Planet beans and a Carmencita, the signature Italian stovetop coffee maker. This is meant to be served in the pack's limited-edition U.S. Open Mug. Rounding out the assortment is a series of special recipes, like Chef Daniel Boulud's Lavazza Coffee infused-Cannelé de Bordeaux and Lavazza Coffee mojitos, to try at home.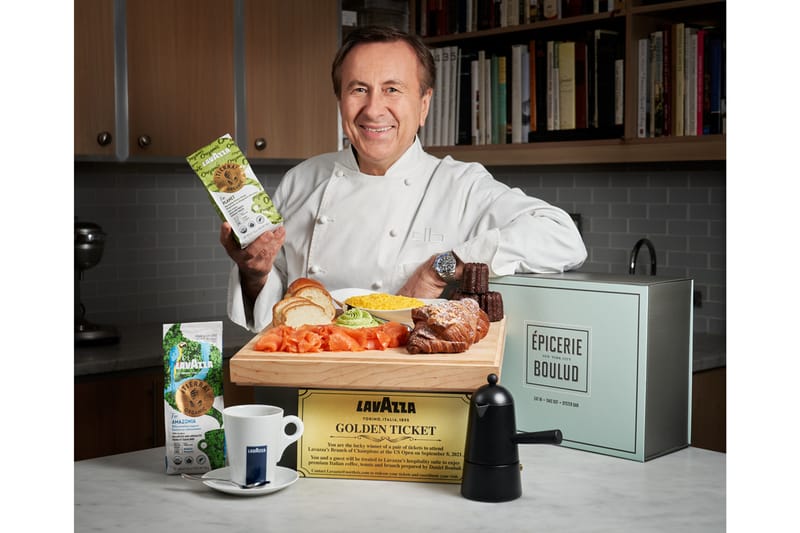 Making the curated gift box even sweeter, one lucky New York-based tennis fan who purchased the Brunch of Champions box in August will receive a pair of golden tickets in their gift set. The prize will allow the winner and a guest to be hosted by Lavazza Coffee and Chef Boulud in the brand's VIP Suite during the US Open on September 8. Tournament attendees can look out for Lavazza Coffee's authentic Italian coffee throughout the sporting event, like at the brand's cafes in the stadium's Food Village where visitors can try their hand at Gamindo, an interactive arcade game celebrating Lavazza's values and the new ¡TIERRA! Amazonia and Planet.
Starting on September 9, head to the brand's website or Goldbelly to order the Lavazza Coffee x Chef Daniel Boulud Brunch of Champions box.
Source: Read Full Article