In honor of Chivas 12's biggest redesign in 112 Years, the classic blended Scotch whisky brand, Chivas Regal, sets out to commemorate the milestone with a two-week pop-up experience in Singapore, dubbed I Rise, We Rise. The event gathers a community of NFT artists, creators and neo-entrepreneurs as K-pop star LISA fronts the campaign in an effort to inspire and celebrate a new generation of Scotch drinkers.
Sustainability is now at the forefront of initiatives and the Scotch whisky brand is joining the movement with its sleeker and lighter Chivas 12 bottles — utilizing 100% recyclable and environmentally friendly plastic-free packaging to save more than 1,000 tonnes of glass each year. The redesign keeps the brand's long-standing heritage intact all the while staying true to its course to attaining its 2025 target of 100% recyclable, reusable, compostable or bio-based packaging.
"We have taken a bold yet meticulous approach with all aspects of this redesign, and while our taller, new-look Chivas 12 takes pride of place on-shelf, we are extending the same spirit of boldness to the I Rise, We Rise event in Singapore," says Joni Na, brand manager at Chivas Regal, Pernod Ricard Singapore. "It brings together creators, artists, and culture communities together in one space while spotlighting NFTs as a ground-breaking new art form, an affirmation of Chivas' commitment to elevating diverse creative expressions."
I Rise, We Rise sees an NFT art showcase curated by creative collective CTRL: UNIT along with "PROOF OF ART" talks and discussions for like-minded individuals. Artists such as MOJOKO, Kristal Melson, Jonathan Liu and Aundraj Jude are highlighting the curation as they feature artworks that employ various mediums. An audio NFT music single release, "不跟流行" (anti-trend), from O$P$, is accompanied by an NFT visual snapshot of the duo's imagined metaverse.
The showcase is all about elevating artists and creators, and the communities that uplift them. Beyond the hype, NFTs are just one way that artists can utilize to expand their creative practice and reach out to a wider community and collector audience.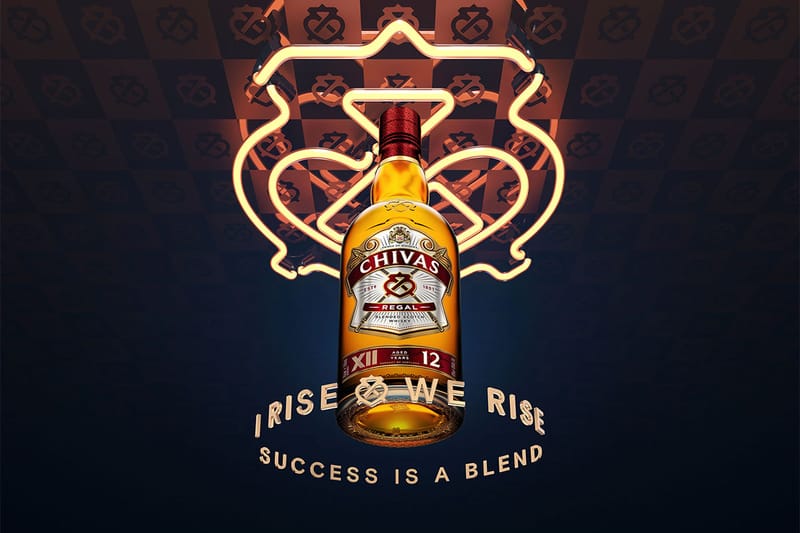 Chivas
As curator of the NFT showcase, "PROOF OF ART" at Chivas Presents: I Rise, We Rise, what was your curatorial process when pulling this show together, and how did you show the breadth of what NFTs can do for artists?
CTRL: UNIT: Our first aim was to bring forward the idea that not all NFTs are just apes or a thousand variations of the same image with slight tweaks. We picked out a 3D artist (Aundraj Jude), two illustrators (Kristal Melson and MOJOKO), a photographer (Jonathan Liu) and an electronic music duo (O$P$). That in itself already sets the interaction of the artwork for the audience. Do they merely look passively? Or actively engage with the artwork through sound? We're really happy with where we ended up for the Chivas showcase and as technology develops, we hope to revisit the concept again, perhaps in more advanced forms.
Web 3.0 will greatly influence and change our lifestyle. From rich to poor. Tech adoption is ridiculously quick across the globe and it'll soon take us to the tipping point. With it comes a lot of promise around privacy and decentralization, or at least anti-monopoly models. How would we behave; how will companies operate; how will governments react when that happens? Taking the financial aspects out of the picture and the thought exercise surrounding, the promise of Web 3.0 is immensely interesting.1 of 4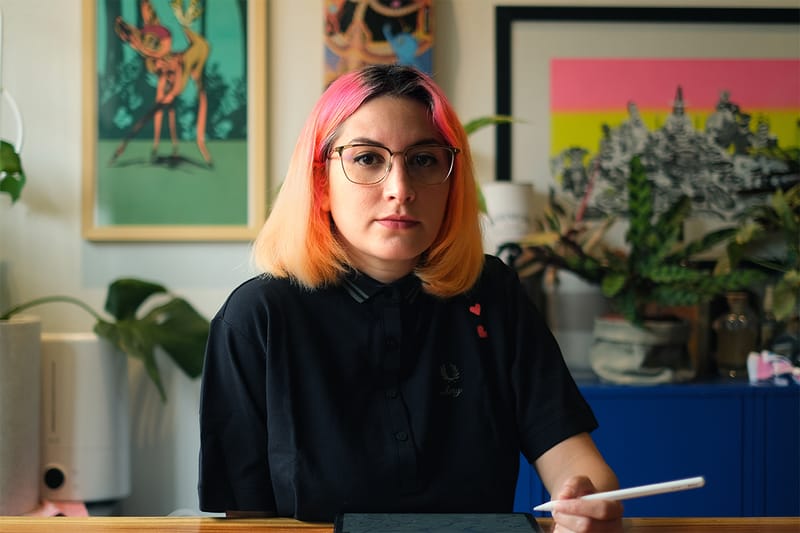 2 of 4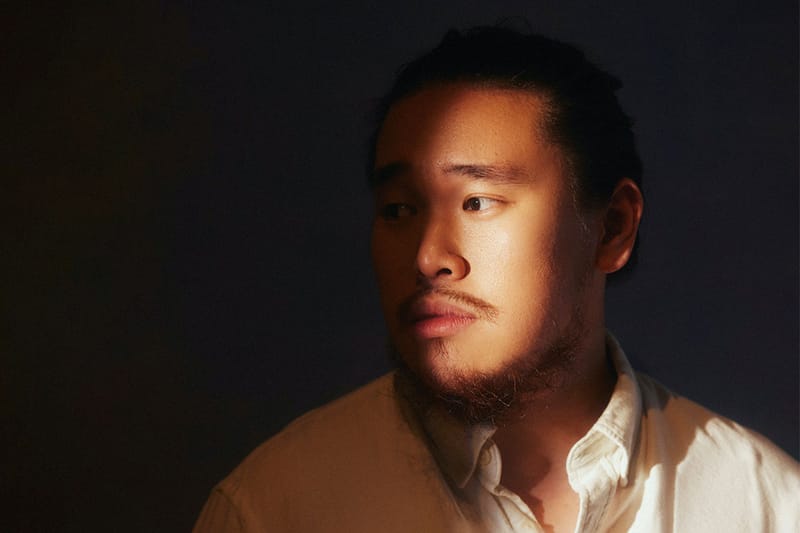 3 of 4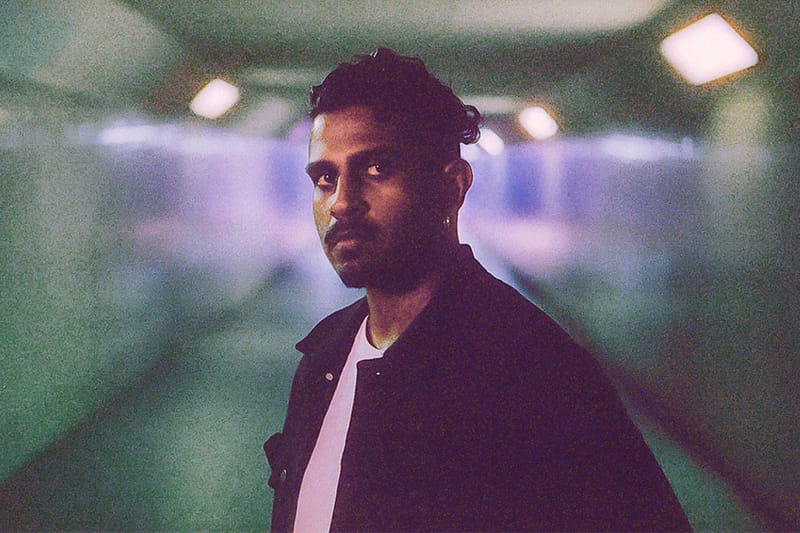 4 of 4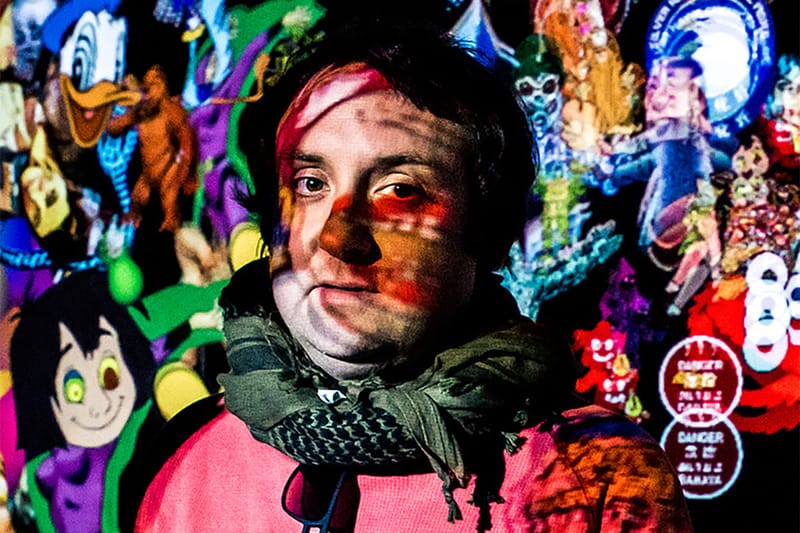 Tell us, how have NFTs benefitted you as an artist or artists in general? What knowledge will you share with another artist regarding their utilities?
Kristal Melson: Creating work in the NFT space has been very liberating, in the sense that you set your own perimeters. You can make anything you want, which brings the question as an artist — if I can make anything, how I want to make it — what will that be? Seems like an easy question but it forces you to be more single-minded and focused. I always felt the work I make is in between low-brow art and illustration, it's difficult for it to exist in the contemporary art world, not belonging anywhere. When I saw how tons of different art was exploding in the NFT space I thought, ok, this is somewhere my art can just be itself.
It's even more liberating to find myself paying my bills after the thrill of selling an NFT. It costs less than making prints, buying canvases, or spending money to mail them out. The NFT community is also an extremely supportive space, art gets shared instantly. Exposure goes two ways, my work gets seen but also I'm being exposed to so much more. It's almost like a renaissance; you see tons of people pushing the medium to create mind-blowing work.
Jonathan Liu: Most importantly, NFTs provided me the opportunity to be a part of the founding team of NFT Asia, a community-driven channel that aims to uplift Asian NFT creators. This community that we've built is close to my heart in many ways. Aside from that, I am able to make use of this technology to put my work out there without needing to depend on traditional institutions or much external validation or permission. If I think a piece of work should be sold I have the choice to put it up and market it to collectors who might be interested.
My main advice for artists just getting into the NFT space is to really put yourself out there, amongst communities with the artists and collectors. No one can support you if they don't know that you or your artwork exists.
Aundraj Jude: For me, NFTs have broken the mold of traditional art and now we're entering a new age, where artists of all forms, digital or not, have an incredible opportunity to take the world by storm and rewrite the meaning of Art itself. One of the most obvious uses is the opportunities that come with NFTs. My work revolves around 3D Design and previously it was impossible to get into art exhibitions because of the "traditional mindset" and conventional mediums, but because of NFTs, I am now showing at my first ever exhibition, in collaboration with Chivas – that in itself shows the opportunities NFTs are making for artists.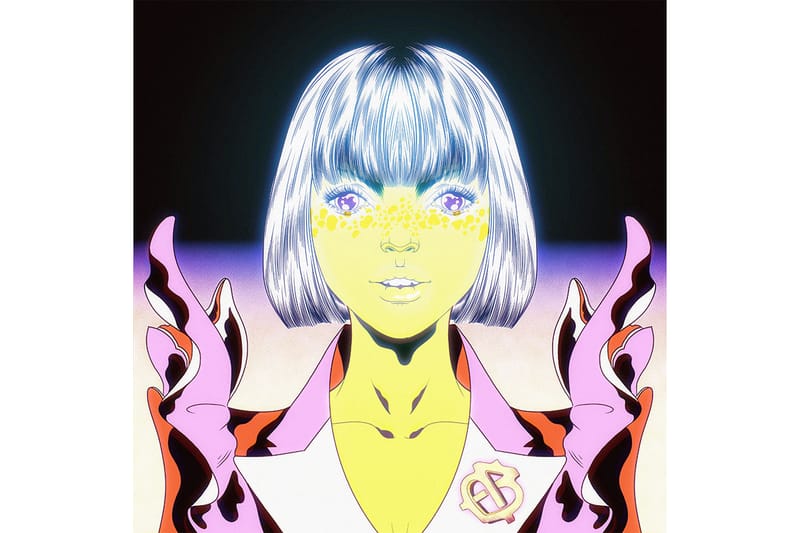 Kristal Melson/Chivas
What is the most misunderstood thing about NFTs? Or, what do you wish more people knew about NFTs?
Aundraj Jude: One of the most common questions people ask me is, "Do you consider NFTs art?" And that in itself is a huge misconception, in my opinion. NFTs are a platform for art, it's as simple as that. It's a platform and opportunity for art to be showcased, bought and traded, as well as allowing artists to have control and ownership of their work.
Kristal Melson: What stands out for me is the misconception that NFTs bring in the millions; that they're status symbols for celebrities. The most damaging part is that they are also get-rich schemes, and with that, there's a stink of scammers. The idea that NFTs are overpriced JPEG files has made me realize that the perceived value of digital work is disparaging to the time and the effort that actually goes into it.
NFTs allow artists to monetize their work without a third party, without cuts from a gallery or the costs of shipping a painting across the globe. If you want to support an artist, 'likes' on Instagram are nice, but allowing an artist to continue to make new art by supporting their work financially is what will really help them.
Jonathan Liu: My view, on the most misunderstood thing about NFTs, is also that everyone makes money easily. When you cut out the middleman in the context of selling your artworks you'll have to take on many roles and responsibilities. If you do it well you can succeed, but it is never "easy" and it requires a certain tenacity to put yourself out there. Artworks do not generally sell for millions of dollars, these are just headlines distracting you from the underlying tech that allows artists to make a living.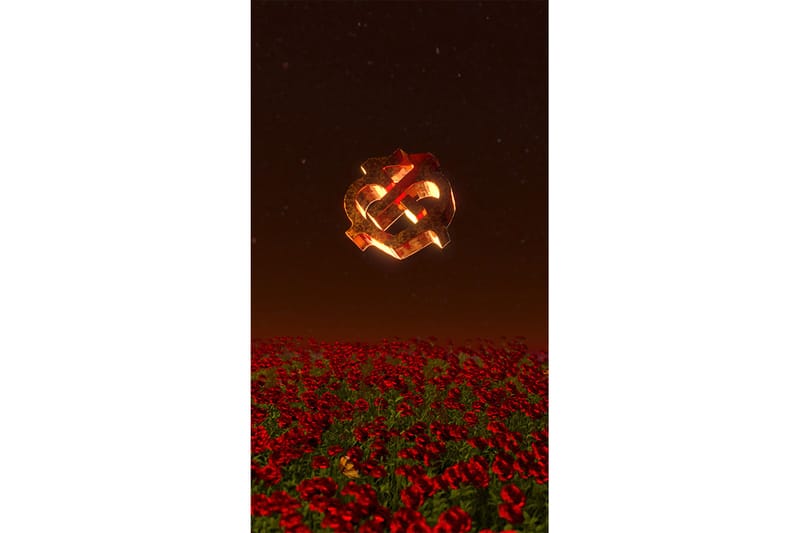 Aundraj Jude/Chivas
What are your thoughts on more social media platforms integrating NFT functionality, like Instagram's recent announcement?
Aundraj Jude: It was an eventuality in my opinion. With the way NFTs are growing in use and in culture, it is already assimilated as part of conversations and pop culture as we know it, it was only a matter of time before multiple social media platforms would integrate them. From an artist's standpoint, it's amazing. The ability to showcase true ownership of our work on social media is something I'm sure a lot of artists have been struggling with for a long time.
Kristal Melson: There is a bit of a disconnect with the decentralized nature of Web3, blockchain tech and something centralized like Instagram. There's good, in the sense there's a wider net cast to people who are not already in the space. But as an artist, my first reaction was, oh great, another algorithm that I've got to fight to get my work seen.
Jonathan Liu: I think it would be interesting to think about what social media will be like within a web 3.0 structure. We want to own our data and do whatever we want with it on our own terms. These planned integrations do help align certain NFT Creators onto their older web 2.0 platforms and audience. We'll really have to see how it'll be built out.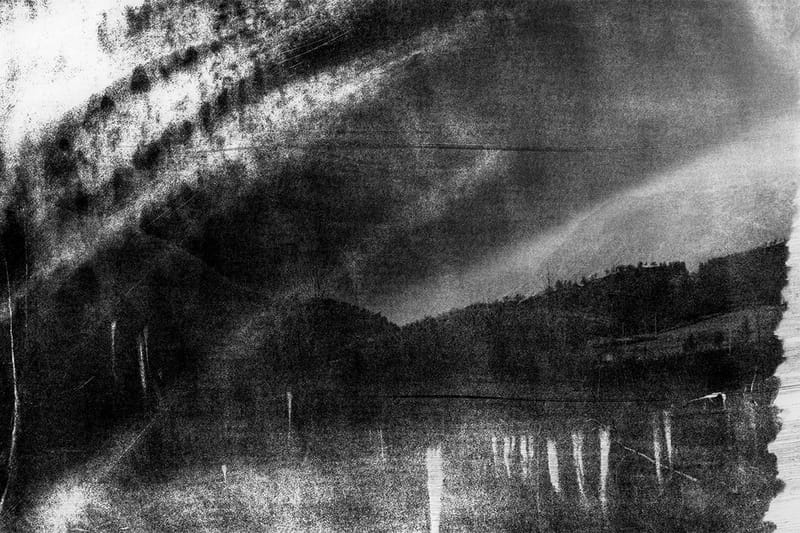 Jonathan Liu/Chivas
Your thoughts on the Wall Street Journal's opinion that NFTs are flatlining?
Kristal Melson: We're dealing with the unknown, I think claiming that NFTs are flatlining might be a bit premature, given that the economy at large isn't at its greatest right now. What goes up must come down, and hopefully up again!
Aundraj Jude: I've honestly seen an article like this every month, for the last year or so and usually, they're filled with a lot of misunderstanding of what NFTs are and going back to what I mentioned earlier, NFTs are a platform. The pieces vary from monkey images to generative art, a huge ecosystem that continues to thrive and grow as we speak. People within the NFT space aren't going to be disheartened by WSJ's opinion, because we've been hearing this for the longest time, and we're still here.
Jonathan Liu: I think it's tough to surmise the doomed future of NFTs via certain data points and headlines, especially those that are often mixed in with the datasets of collectible sales. I see the use case of NFTs being invisible in the future, merely a tool for the commodification of certain digital or physical goods. The problem at the moment is the over-saturation of NFT-specific collectible projects that are mainly driven by speculative hype and hopes of profit.
This is unsustainable and a distraction to what the underlying technology of NFTs can allow independent artists and other sectors to achieve. The future should be an interesting one to watch, and the amazing part about this space is you never can really expect it. I see the potential of this technology to empower creators to make a living, reach previously unattainable audiences as well as bring together a camaraderie that is sorely missed within the creative and arts community.
I see the experiments being done with creative DAOs (Decentralised Autonomous Organisations) to bring about a more distributed and democratic way of funds or grant distribution within the arts, along with a new way of organizational structure that gives more autonomy to those who choose to be involved. I'm slightly optimistic that if we have the right people building within the space, we can create a more positive alternative economy for artists and creators alike.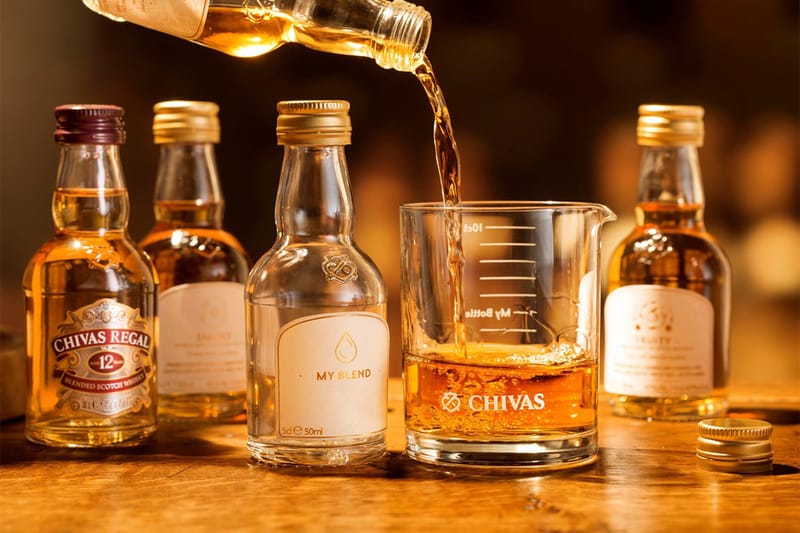 Chivas
Exclusive cocktails and drinks are served up by the Chivas Pop-up Cocktail Bar and famed coffee bar, Chye Seng Huat Hardware as guests can sway to live performances by homegrown street culture DJs and Dance communities and step into digital gamification experiences.
I Rise, We Rise welcomes everyone from May 6 to 18 at 150 Tyrwhitt Road from 12:00 PM to 10:00 PM daily. The event is open to the public with free admission and strictly restricted to those who are 18 years old and above. For more information and registration, head over to Chivas' website.
Source: Read Full Article