A stay-at-home mom makes these perfectly polished and extremely kawaii treats on Instagram for fun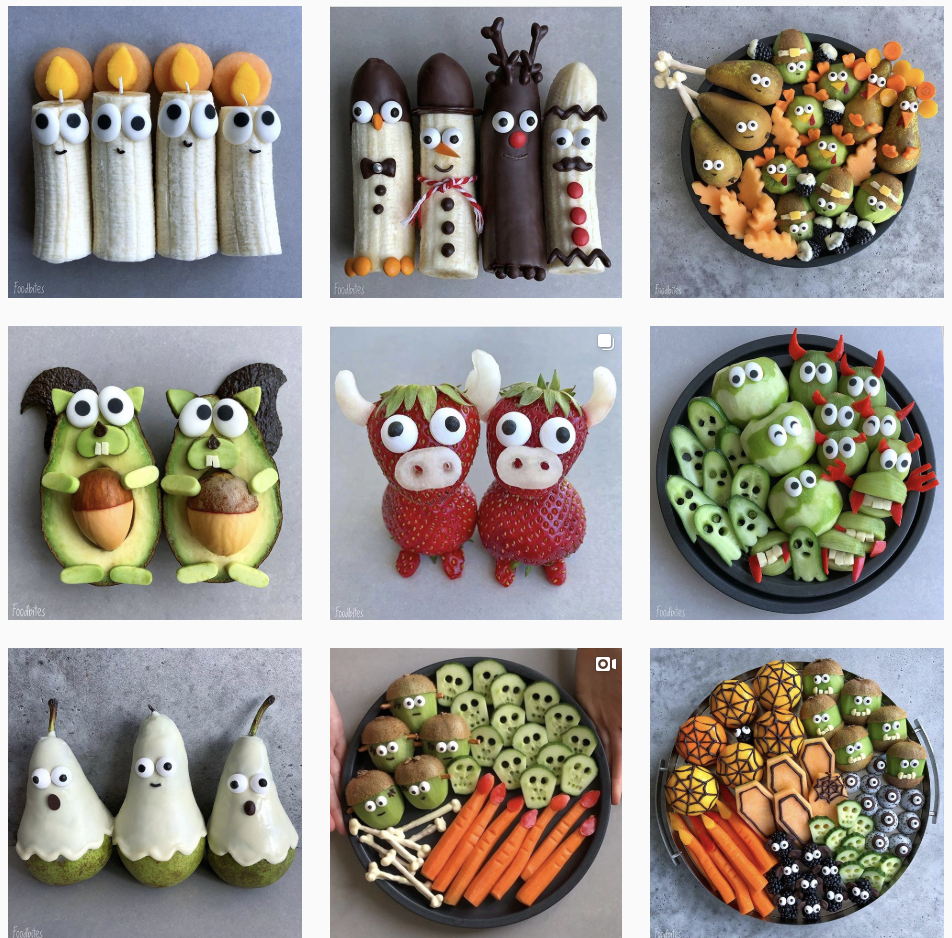 I can't stop scrolling through this Danish woman's food art Instagram feed. It's so crafty, and cute, and just cartoony enough to be the perfect kind of escapism I need during the dead of winter in Chicago.
More remarkably, I discovered that the woman behind the account (@foodbites) is a 41-year-old stay-at-home mom of three children in Denmark. She told me the account started off entirely as "a hobby" and remains one to this day.
Her name is Sine, and she wants to remain as anonymous as possible. She started @Foodbites in 2016 to motivate herself to eat healthier. It currently has over 322,000 followers.
"My first [of] many photos were of salads and smoothies," she said. "Over time it evolved into the food art feed that it is today."
https://instagram.com/p/BnqMhGAiJPe/#author_foodbites" target="_blank">Instagram: @foodbites
I discovered Sine's account like many people do: via the Discover tab. I thought, Surely this is some passion project of a food styler or industry pro. But while Sine has a background in advertising, she has no professional training in food design.
"I guess through lots of trial and error I have learned what works and what doesn't. So I'm self-taught, you could say," she told me.
Sine has done a few sponsored posts in the past. However, she has no plans to make her account a full-time job. She said beyond all else, it's the "friendships" and "the extremely positive" community she's gained that have been the best part of the account.