Audemars Piguet and gem-setting partner Salanitro have revealed a staggering feat of gemmology, a collection of 20 new Royal Oaks fully set using 10 different gemstones.
The 18K white gold three-handers are offered in ruby, emerald and blue sapphire as well as tanzanites, yellow chrysoberyls, pink tourmalines, amethysts, blue topaz, orange spessartites and tsavorites, with each offered in 37mm and 41mm sizes.
1 of 8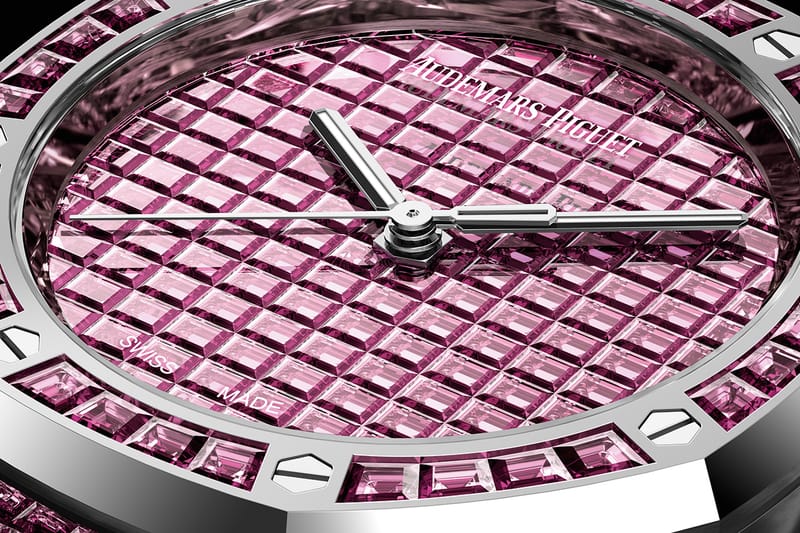 Audemars Piguet2 of 8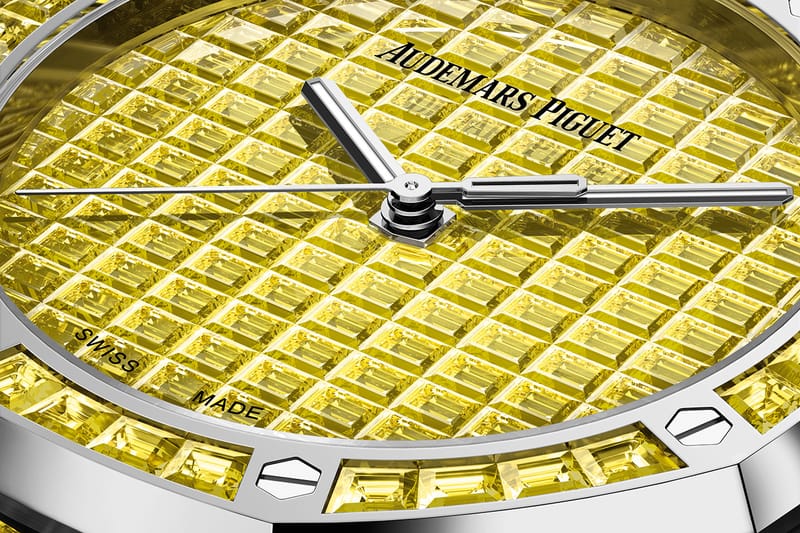 Audemars Piguet3 of 8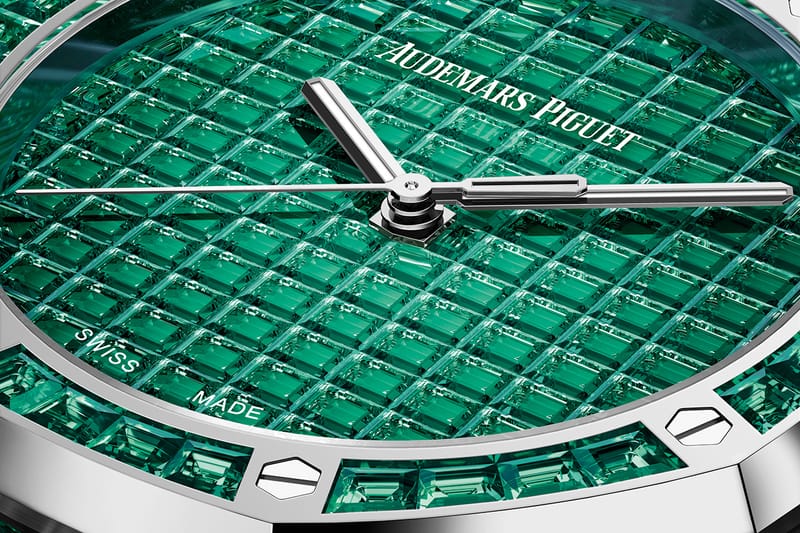 Audemars Piguet4 of 8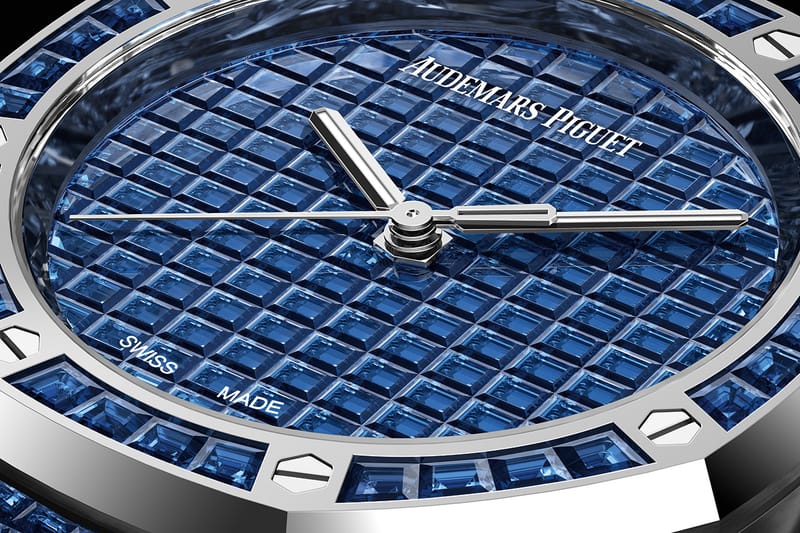 Audemars Piguet5 of 8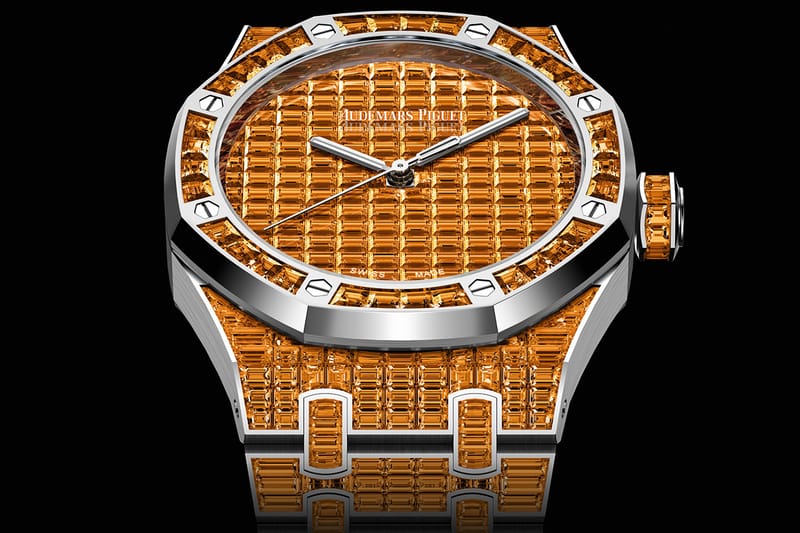 Audemars Piguet6 of 8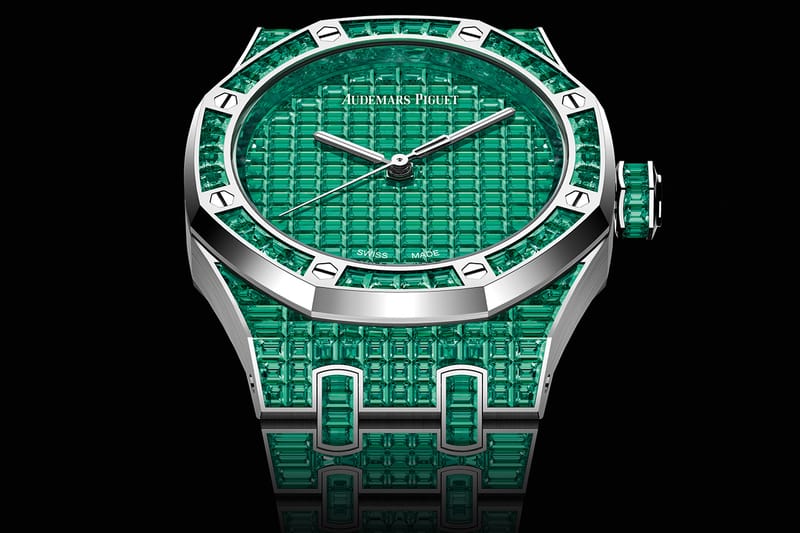 Audemars Piguet7 of 8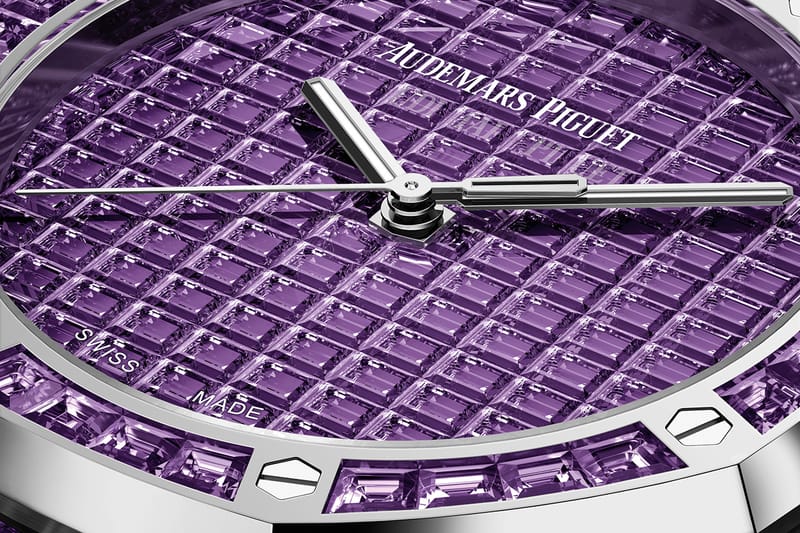 Audemars Piguet8 of 8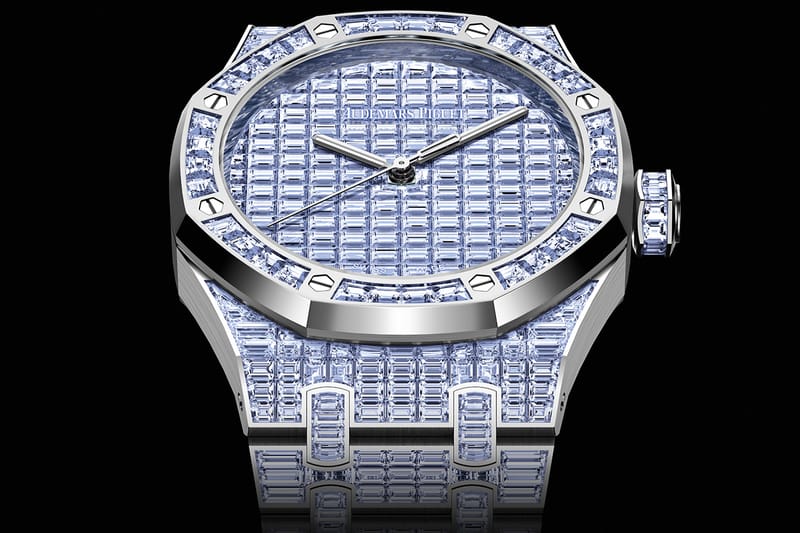 Audemars Piguet
Salanitro has paved each watch with a different invisibly set baguette-cut gemstone, with 861 stones in 179 sizes used on the 41mm pieces and 790 stones in 153 sizes set into the 37mm models. The uniform gem-set dials also recreate the Royal Oak's famed Grande Tapisserie grid pattern dials.
Beyond the intricate setting work, the difficulty comes in selecting and cutting so many stones for each watch in exactly the same hue, a process which took Salanitro one year. The stones for each watch were checked as sets by Salanitro and then Audemars Piguet to "ensure full homogeneity" before "purity and natural origin" were verified by an external laboratory.
"With these sets we went off the beaten track to create an unprecedented rainbow with ten bold timepieces, each decorated with a different gemstone," says Nathalie Barzilay, Audemars Piguet's Head Gemmologist. "We selected some of the world's purest and most vivid stones, including emeralds, rubies, tourmalines, tanzanites, tsavorites, chrysoberyls and spessartites. A challenge as we had to find some 800 gemstones per watch, all with the exact same colour and the highest level of quality."
The 41mm and 37mm models are fitted with 4Hz Calibre 4309 and Calibre 5909 self-winding movements, each fitted with the Royal Oak's 50th Anniversary "50-years" winding rotor in rhodium-toned 22-carat pink gold.
Each of the 20 examples are listed as price on application and available via Audemars Piguet.
Elsewhere in watches, Patek Philippe reveals the 5811, the much anticipated successor to the 5711.
Source: Read Full Article