This week, fashion planned ahead. In the aftermath of the Fall/Winter 2023 fashion month, brands were already looking toward their next runways. Among them,
Gucci
adidas and Gucci teamed up once more — this time, for an expansive collection of apparel and footwear for the Spring/Summer 2023 season.
Inside the collection, the duo offers nylon quarter zips in standout shades with co-branded hits and matching shorts, as well as monogram-covered tracksuits. There's also a matching blue velour jacket and pants set, a selection of dual-branded T-shirts and pattern-heavy accessories.
Additionally, the line includes 11 new footwear styles, including four iterations of the adidas Gazelle in gray, black, blue and green colorways. Gucci's signature monogram pattern takes over the adidas ZX 8000 in several versions, one of which calls on the silhouette's classic "Aqua" colorway. Lastly, the footwear lineup features a trio of semi-chunky slides that appear with black/white, brown and translucent designs.
The collaboration will begin to roll out in the coming weeks. See the full collection here.
Dior Is Headed to Mumbai's "Gateway of India" Landmark for Its Pre-Fall Show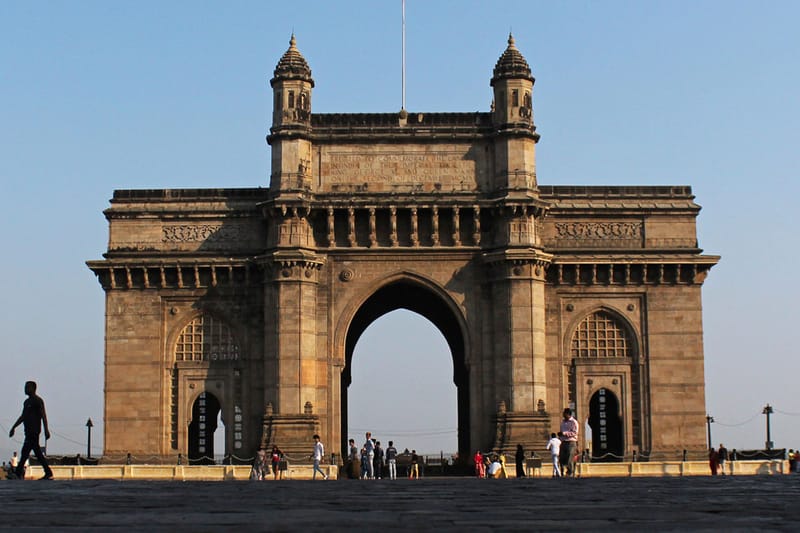 Rudhransh Sharma/Sopa Images/Lightrocket/Getty Images
Dior will present its Pre-Fall 2023 collection beside the Gateway of India landmark in Mumbai, India, on March 30. The event will mark the first time that a major European fashion house has staged a standalone show in the country.
Creative director Maria Grazia Chiuri shared the news on her personal account, noting that she has worked with Mumbai's Chanakya Atelier for more than 20 years and has developed strong relationships with founders Nehal and Karishma. The forthcoming show will look to champion India's rich history and spotlight the country's role in fashion.
"It was through this relationship with Chanakya that I was able to learn so much about the artisanal embroidery techniques, which are still found in each and every Indian region, and the unique ability of the Chanakya Atelier to put them in dialogue with the fashion industry," wrote Chiuri.
"I personally wanted to celebrate and showcase the incredible knowledge India offers to the international world of fashion in the field of embroidery, the mastery of the artisans who continue to work on this craft, and the commitment of Chanakya's founders to preserving India's history and culture, portrayed by each embroidery technique," she added.
Fendi Announced Its Men's Spring 2024 Show Will Take Place During Pitti Uomo in Tuscany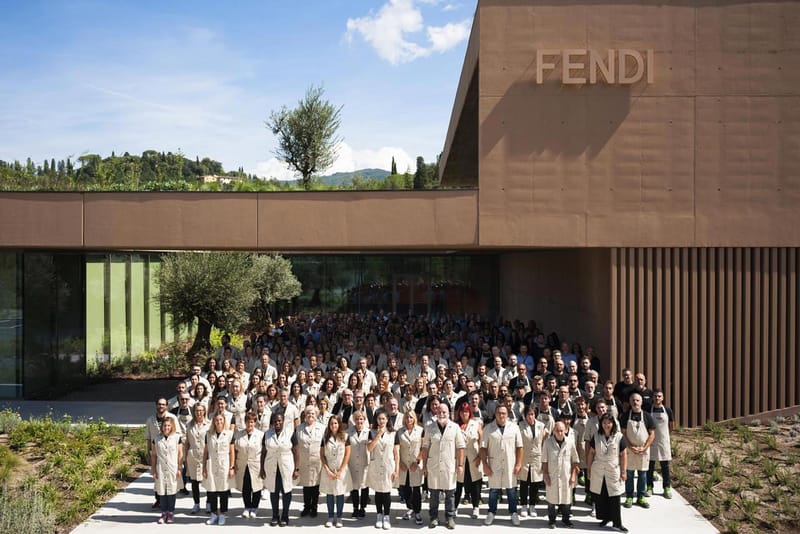 Fendi
Fendi will present its Men's Spring 2024 collection in a special fashion show during Pitti Uomo. In the late afternoon on June 15, the Italian fashion house will debut the line at its recently inaugurated Fendi Factory in Capannuccia, a Tuscan countryside village located just a 30-minute drive from Florence.
"We are proud to open Fendi Factory to our clients and press, making it live outside the day by day for the upcoming Men's fashion show in June during Pitti Uomo," said Serge Brunschwig, Fendi's chairman and CEO, in a statement. "It is a special place for our artisans and local community as it represents Fendi heritage and creativity, nurturing precious handmade abilities of its artisans and preserving Made in Italy."
Silvia Venturini Fendi, the brand's artistic director of accessories and menswear, added, "I am thrilled that the next Men's Show will take place in such a special location to me, the pulsing heart of Fendi, a place symbolic of creation, where development, innovation, craftsmanship training and production are reunited under the same roof. It will be such a unique occasion to see our products take life exactly where our Artisans make them, letting them take centre stage on that day."
Aaron Taylor-Johnson Fronted Calvin Klein's SS23 Campaign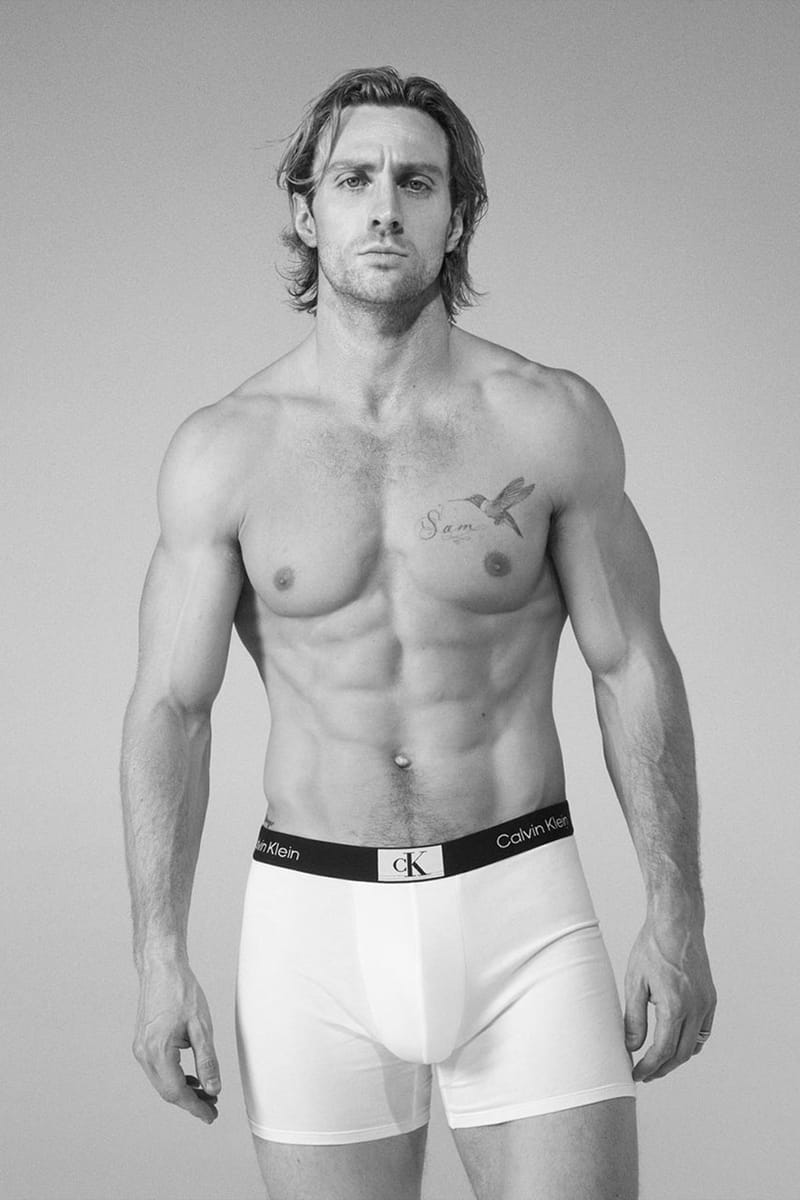 Mert & Marcus/Calvin Klein
Following the debut of Michael B. Jordan's Calvin Klein Spring/Summer 2023 campaign, the emblematic American fashion label is showing off this season's designs on none other than Aaron Taylor-Johnson.Shot by legendary photographers Mert & Marcus, the sartorial imagery sees the revered actor boldly unclothed in a series of signature black-and-white photos, each of which centers the brand's latest underwear and denim offerings. In addition to Jordan, Taylor-Johnson fronts the "Calvins or Nothing" campaign alongside BlackPink's Jennie, Kendall Jenner and FKA Twigs.
In a statement, Taylor-Johnson said, "I felt absolutely honored and flattered to have been invited to be a part of Calvin Klein's men's underwear. I felt incredibly safe in the hands of Mert [Alas] and Marcus [Piggott], who I think are equally iconic photographers."
See the full campaign here.
Son Heung-min and Georgia May Jagger Starred in Daniel Lee's New Burberry Campaign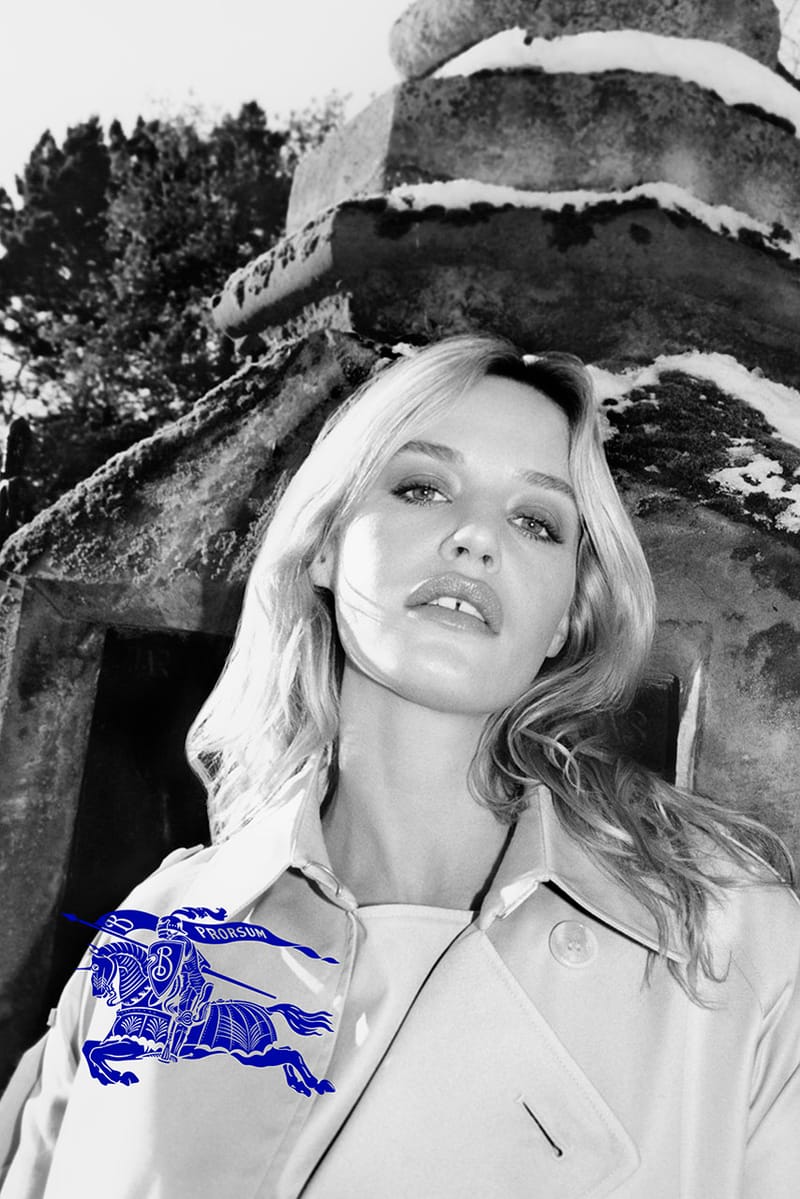 Tyrone Lebon/Burberry
Fresh after his debut at Burberry's helm, creative director Daniel Lee has released an all-new campaign starring Georgia May Jagger and Tottenham Hotspur-signed footballer Son Heung-min.
Shot by Tyrone Lebon, the two faces appear wearing iconographic silhouettes, including Burberry gabardine trench coats and a signature Burberry Check shirt. In what the brand is called "Burberry Creative Expression by Daniel Lee," two additional images feature a corgi and emblematic roses.
In line with the designer's rebrand, the campaign features Burberry's freshly redesigned logo and Equestrian Knight design on every image. See the full campaign here.
KAWS Became the Advisor to HUMAN MADE's Parent Company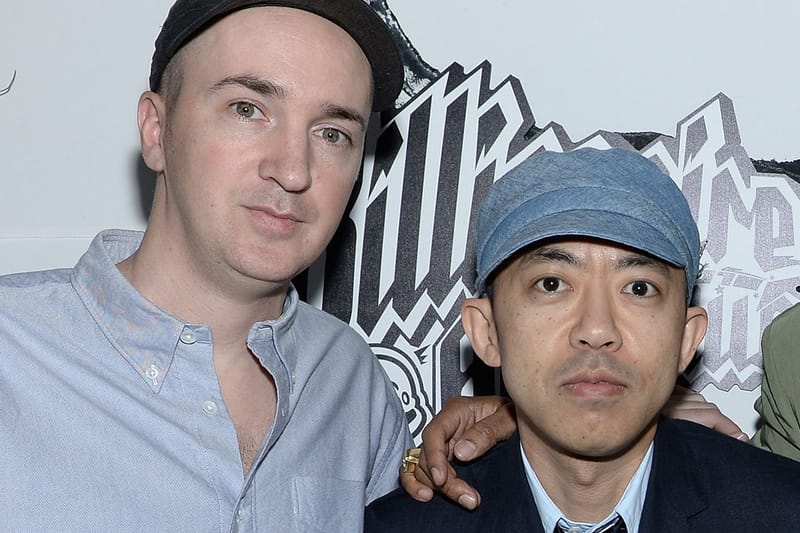 Dimitrios Kambouris/Getty Images
On Instagram, NIGO announced that KAWS will become the official advisor for Otsumo Co., Ltd. Otsumo, the parent company of HUMAN MADE. The conglomerate houses an expansive catalog of lifestyle-oriented businesses, with the goal of "making life on Earth more interesting…from the street."
In a statement on the appointment, KAWS said, "NIGO and Tokyo's street culture are the source of my design inspiration. Throughout the series of my collaborations with HUMAN MADE, Otsumo's vision of  'making life on Earth more interesting…from the street,' has always resonated with me, and I'm excited to join the team as an advisor to help bring more ideas to life."
"It has been about 30 years since I first met KAWS, and since then we have collaborated on various projects together, and I feel very reassured to have him as an advisor for Otsumo's future. We both come from the streets and continue to see each other grow professionally and personally, and I look forward to our unique new ideas realized through Otsumo. Thank you for joining us, KAWS!," added NIGO.
Source: Read Full Article