When Shaquille O'Neal attended TomorrowWorld in 2014 – without a ticket, which isn't something you need when you're an NBA Hall of Famer – DJ Diesel was born. It was his first EDM festival, and after attending a slew of sets from iconic DJs, such as Skrillex and Steve Aoki, he realized that he was ready to take his lifelong passion for music in a new direction and further cement his legacy as more than just a basketball player. "Shaq was like a kid in a candy shop," Joe Silberzweig, DJ Diesel's co-manager, recalls of the big man's pure enamourment with the energy, atmosphere and sound design of the festival.
The NBA legend's fervor for music goes way back, however. He released the rap album Shaq Diesel in 1993, which sold over a million copies and peaked at number 25 on the Billboard 100 Chart. Now, he's establishing his own lane in EDM as DJ Diesel, making music that's true to his playful and easygoing personal style. DJ Diesel is balancing a run of festival performances (such as Tomorrowland, Lost Lands, Lollapalooza and Electric Zoo) with his lengthy Las Vegas residency at the Wynn, all the while still cooking up new projects.
Most recently, he hit Los Angeles to serve up a set at the 15th edition of the HARD Summer festival. He told Hypebeast more about the behind-the-scenes happenings of the festival as well as what fans can expect from DJ Diesel in the months to come.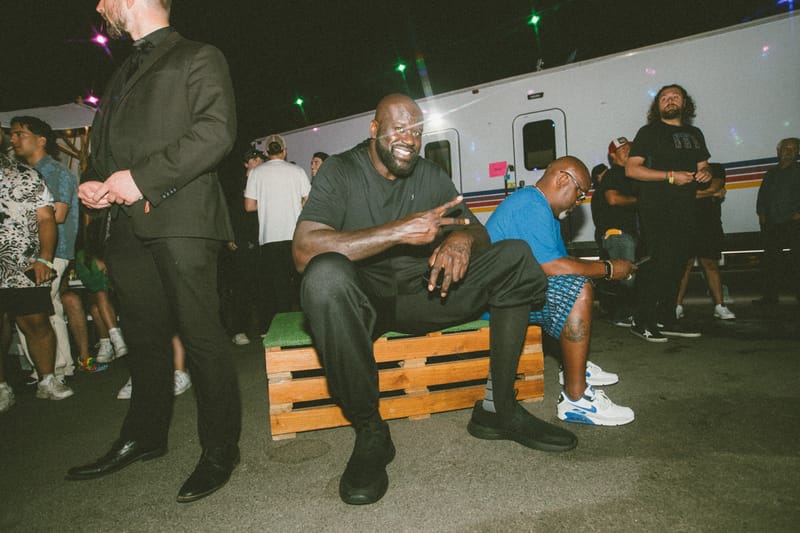 Gina Joy/Hard Summer
How do you prepare for music festivals? Is it similar to preparing for a big game?
Preparing for my HARD set was kind of like how I used to prepare for a big game. The scene is already set for you by the time you show up, so it's all about executing. I am a man of repetition and superstition. My team has the same seats on the plane. I give the same signals to my tour and production manager when it's time to go. We all have the system down to a T. It's a well-oiled machine […] The feeling I got pregame is the same feeling I get before DJing. Walking onto a stage gives me the same feeling as walking onto a court for a game 7. The lights. The crowd. The music. The pressure. It's all the same and I live for it. It pumps me up more than any other vice ever could. It's a feeling you crave once you get it just a few times.
Do you have any pre-set rituals or traditions that you participate in?
I usually find myself in my trailer, headphones on, next to my partner Brian, going over my playlist of 200+ songs trying to curate an intro to run off of. I never fully pre-plan my sets so almost all of it is decided in real time. I'm a simple man. I just need a quiet environment and my headphones.
Who are DJ Diesel's biggest musical inspirations?
It all started with Skrillex in the beginning, because he's the godfather of bass music. But now it's also the guys who are simply out there hustling the hardest – who have 'made it' but still have more to prove – like Space Laces, Sullivan King, Kayzo, Slander, NGHTMRE. But if I'm being real, the guys who really gas me up are the DJs you may never have heard of before,  up-and-coming guys like Celo, Crankdat, Jessica Audifrried, Rated R, Soltan, Hairitage. I put a lot of those guys on my album.
Your experience at TomorrowWorld 2014 seems to have greatly inspired your DJ career. What about that experience was so revelatory?
If I'm being honest, I didn't really know what EDM was in 2014. One of my friends took me to TomorrowWorld and said we had to check it out since the festival was 30 minutes away, but when I got there, without a ticket, I had the chance to see guys like Tiesto, Skrillex and Steve Aoki. I remember thinking to myself "I want to do that … how do I get on that stage?" If you really listen to bass music, it sounds like a merge of rap and electronic. It brought me back to the days when I felt the most dominant – those heavy 808s, crazy synthesizers, raging saws. It was all electric.1 of 4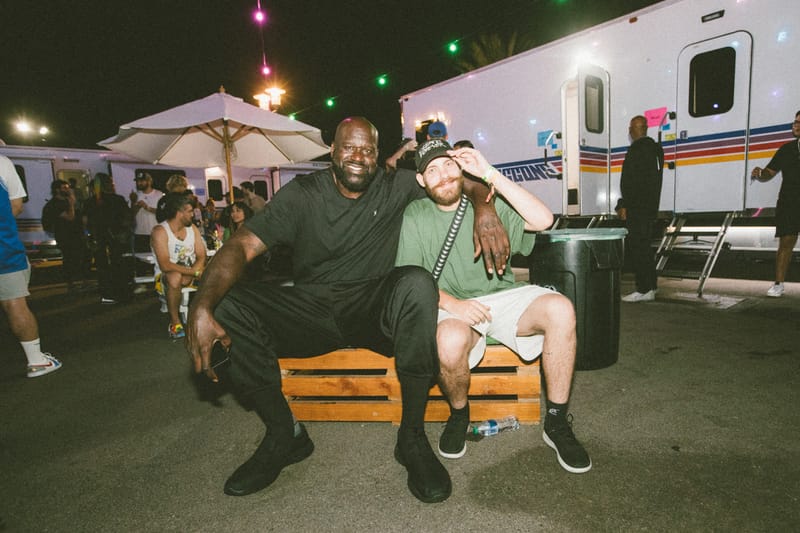 Gina Joy/Hard Summer2 of 4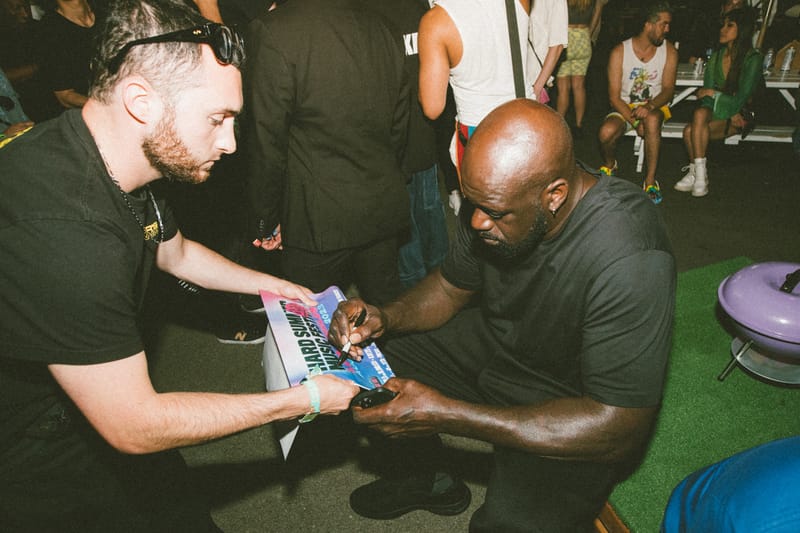 Gina Joy/Hard Summer3 of 4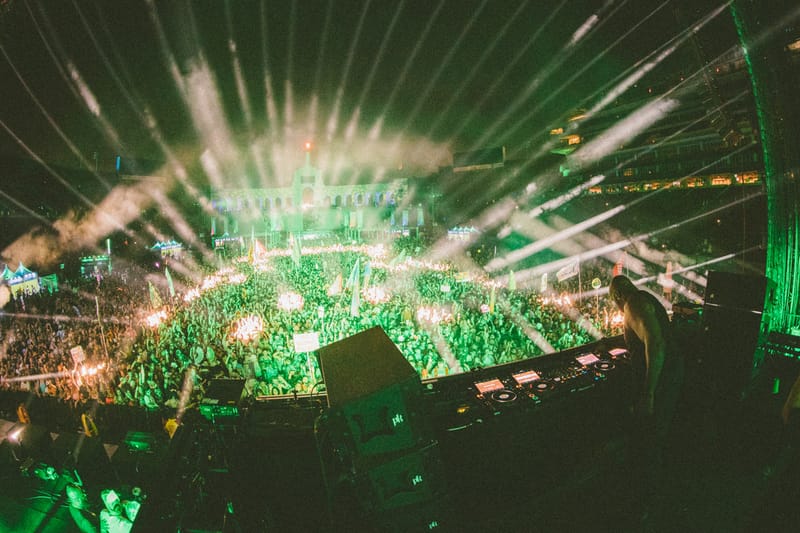 Gina Joy/Hard Summer4 of 4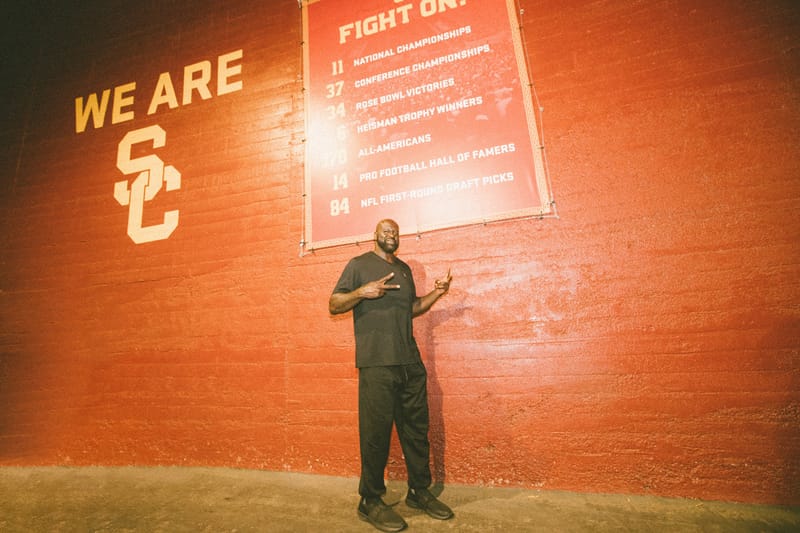 Gina Joy/Hard Summer
How would you describe your forthcoming GORILLA WARFARE, album?
One word: refreshing. Dubstep has this stigma where every song needs to be aggressively loud with heavy bass to be "authentic," but that's really not the case. I wanted GORILLA WARFARE to be something palatable, something all bass fans can get behind regardless of how scary you like your music. This album is also a showcase for what happens when you give an opportunity to an artist who deserves it. It consists of 10 songs that are all collaborations with producers many people will not know. Good music doesn't only come from the big guys; it can happen in someone's mom's basement too.
You've been drawn to music from a young age. Could you talk more about pursuing this passion while still being a full-time athlete? 
My passion for DJing and music in general started at LSU. DJing was the only outlet that allowed me to escape the mayhem of basketball. People forget there is more to me than being a basketball player. DJ Diesel has allowed me to express who I am without needing a basketball in my hand and giving me back that game seven energy.
Who is your dream artist or DJ to collaborate with?
If I could pull off a Space Laces x Skrillex x DJ Diesel x Travis Scott collaboration I think that would be the day I retire.
If you could perform anywhere in the world where would it be?
It would look a little something like SHAQ's Bass All Stars: Festival coming up on September 16th in Forth Worth, Texas. Since the inception of DJ Diesel I wanted to create something of my own. My own brand. My own festival. It is an outdoor party with loud speakers, epic production and my favorite acts.
You're currently in the middle of a Las Vegas residency. What's it been like performing at one of the city's biggest clubs?
At first, I didn't really know what to spin because bass music in Vegas is so hit or miss. Playing a bottle service club, even the best one in the world, is just different. I tried to give them 128 bpm dance music but it wasn't working. Then I started to play my stuff, that hard-hitting dubstep, and it worked. We turned a bottle service club into a rave.1 of 5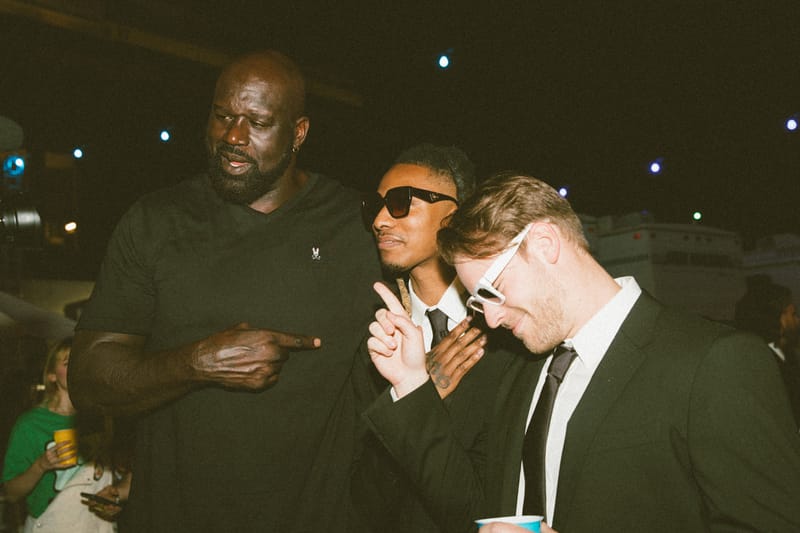 Gina Joy/Hard Summer2 of 5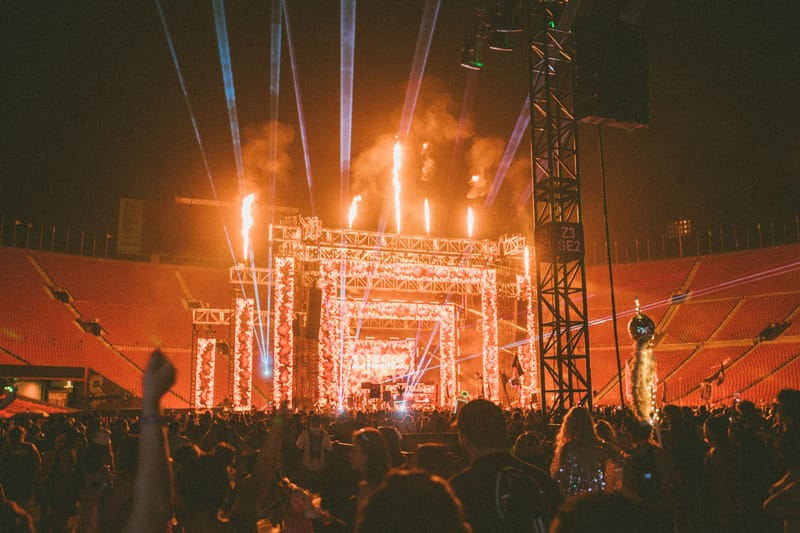 Gina Joy/Hard Summer3 of 5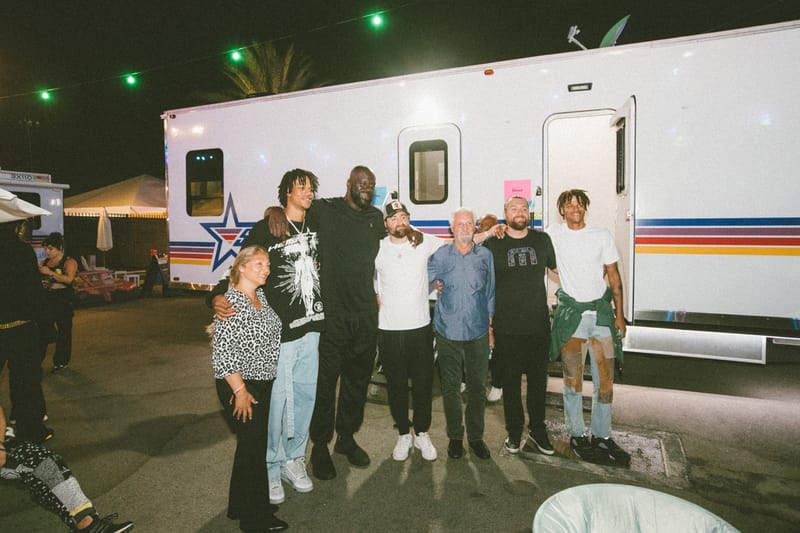 Gina Joy/Hard Summer4 of 5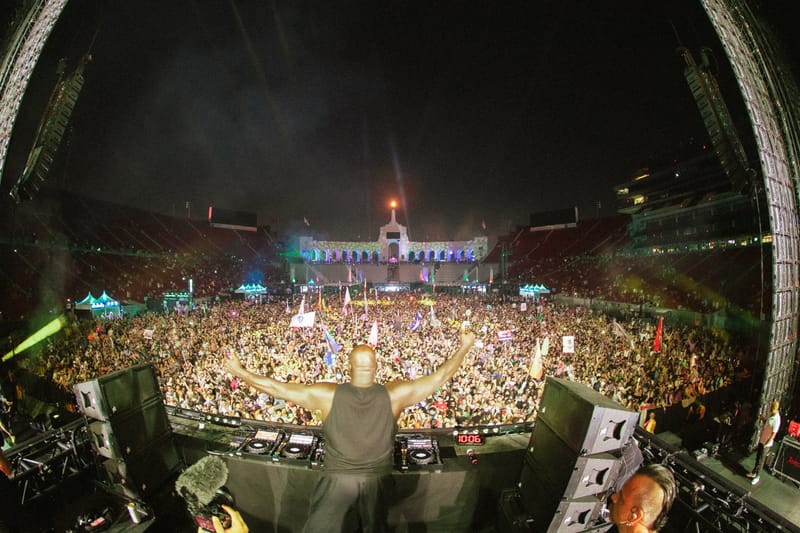 Gina Joy/Hard Summer5 of 5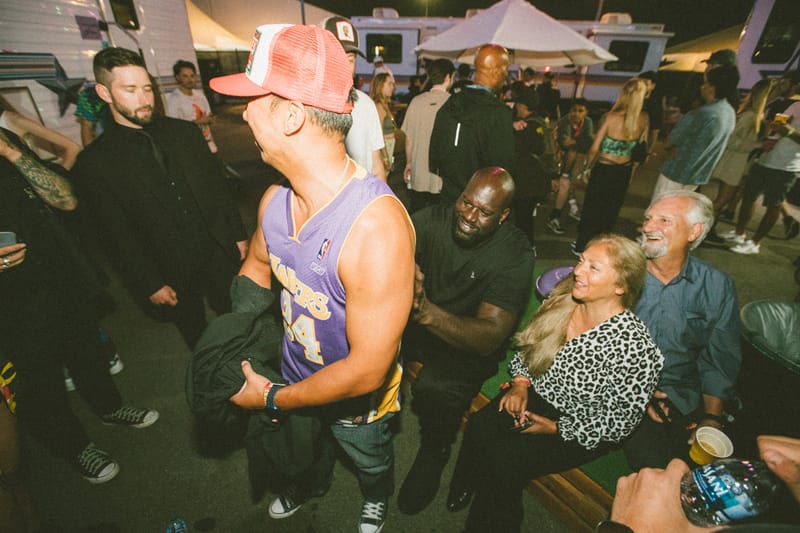 Gina Joy/Hard Summer
How have you seen the music industry change since you put out your debut album Shaq Diesel in 1993?
Streaming has changed everything. Artists in the '90s were able to live in the studio for weeks and never have to tour. It's also cheaper to make music now. Bedroom producers have never been more successful and I love that.
You're the only athlete with a best-selling album. Does your public stature help or hinder your career as a DJ?
Let me be clear: I am not a celebrity DJ. I can admit that my status it helps a lot, though. I know what it's like to be in the room with the biggest celebrities in the world. There's an unspoken expectation when all of those eyes are on you, and I want to bring top-notch quality and meet that bar every time. It's also easy to be seen as a fraud because at one point in my life, I was a basketball player or because I have 30 million followers. I've learned to live with it, but each day I wake up trying to shut that comment down. We're doing alright if you ask me.
Source: Read Full Article