Blogs that sell T-shirts rarely evolve into global clothing brands, but Daily Paper has never been the kind of brand to walk a standard path. Whether it be an early screen printed t-shirt or a bespoke suit, Daily Paper's garments are more than clothes: they're a medium for learning about and bridging cultures. What shines even more about the brand's ascension over the past decade, however, is its firm footing in exalting their community. In a landscape where many brands see "community" as a trendy marketing buzzword, Daily Paper centers the word as a brand cornerstone.
With founders Hussein Suleiman, Abderrahmane Trabsini and Jefferson Osei being of Somali, Moroccan and Ghanaian heritage, the brand's foundation represents a greater reflection of Pan-African pride and community. When the three friends started their brand in 2012, their goal was to use fashion as a means of cultural exploration and acceptance. It's still the same today.
1 of 2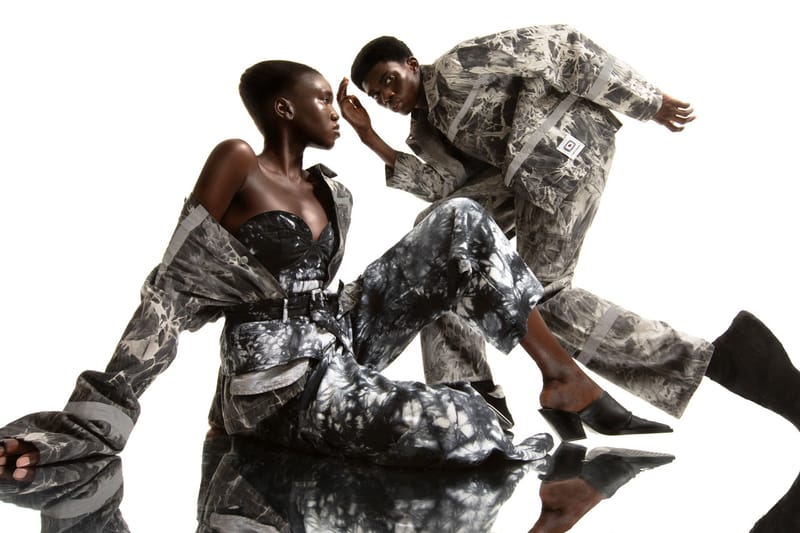 Daily Paper2 of 2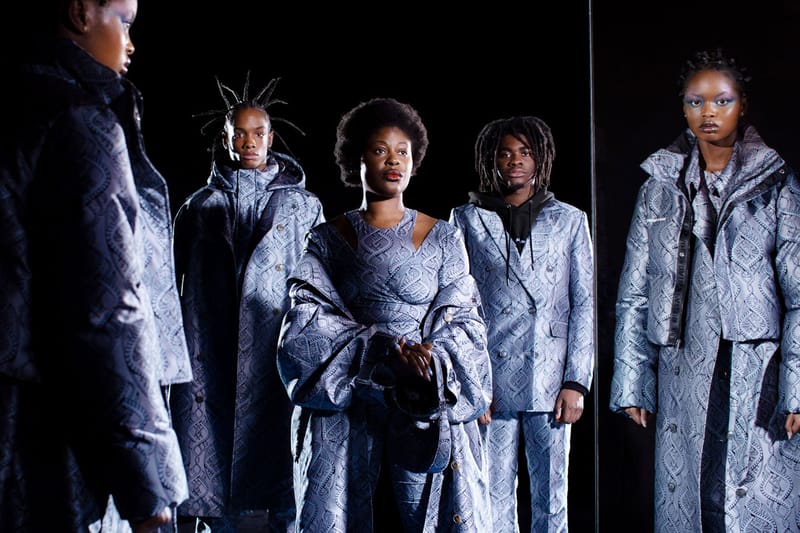 Daily Paper
"When we started Daily Paper, we said 'we do not know enough about our own history,'" noted Suleiman. "We grew up learning a lot about Dutch history, English history, American history and Italian history. But my friends are from Morocco and Ghana and I don't know anything about where they're from, So we use Daily Paper as a vehicle to learn more about cultures outside of the West."
But what exactly does eliciting community as a fashion brand look like in practice? For Daily Paper, it's their philosophy of working with creatives from Africa and presenting these collaborative efforts on a world stage. One example of the brand's concrete efforts is through artist collaboration, which has long been a part of its brand ethos and will continue to permeate its collections for seasons to come. "I love working with external people because that's also our strength as a community-based brand," said Trabsini. "We want to involve our communities and make sure that, if we have a collection that is inspired by a certain country or style, that we work with an artist who represents that."
"Fashion is about emotions, and for us to strike any type of emotion with somebody, we need to understand their history."
"Fashion is about emotions, and for us to strike any type of emotion with somebody, we need to understand their history," explained Suleiman. "It's not one size fits all for a brand anywhere in the world. The challenge is [finding ways] to lean into the things that people are receptive to and that's what we've been doing for the last 10 years." The founders' sourcing of talent is an incredibly involved process, and the same level of attention and passion for African creations extends to their annual internship program. Currently, the brand works with Bubblegum Club, a Johannesburg-based cultural organization, to select a creative from Africa to intern with the design team at the brand's headquarters for a month. Although the program allows for one intern per year, the team has plans of expanding the month duration with multiple interns throughout the year.
Daily Paper's community engagement doesn't stop at internships and collabs. In December of last year, the brand teamed up with Off-White™ to unveil the first skate park in Ghana. Named Freedom Skatepark, the space's launch featured a tribute to the late Virgil Abloh and is set to serve as a focal means of evolving Ghana's skate culture. Whether it be working with artists, opening a skatepark or uniting with non-profit organization Elman Peaces, fostering community and giving back are synonymous for the founders.
"'How can we share our blessings with other people' is a question that's installed into this company and into the thinking of almost everybody that works here."
"'How can we share our blessings with other people' is a question that's installed into this company and into the thinking of almost everybody that works here," said Suleiman. "Individualism is not our philosophy."
All of these initiatives have aptly evolved the brand's design cadence. Staple pieces like T-shirts and hoodies laid the foundation for Daily Paper's streetwear-focused designs, but the brand has elevated its garment tactics with each passing year. Now when anyone browses the website or walks into the brand's Amsterdam, London or New York City flagship store, they will find a host of knitwear, elevated bodycon dresses, contemporary tailored pieces, printed overcoats and puffer jackets alongside the signature streetwear staples.1 of 6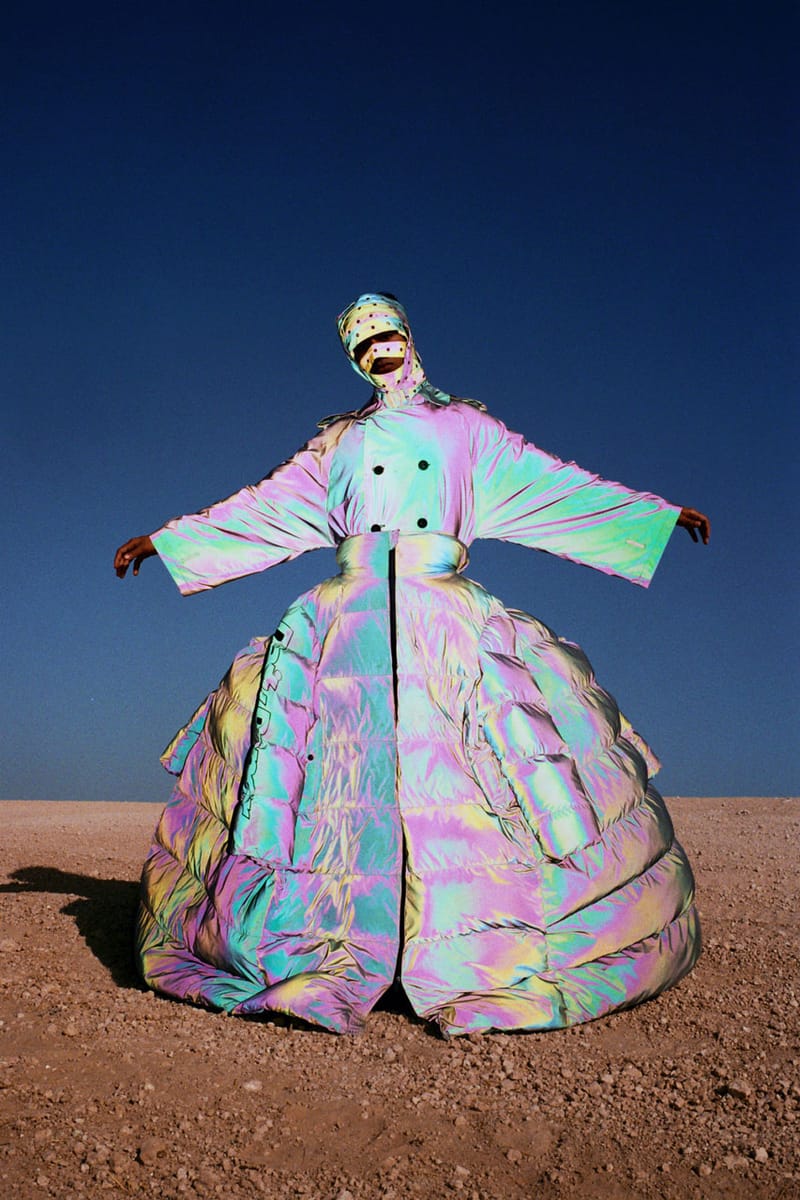 Daily Paper2 of 6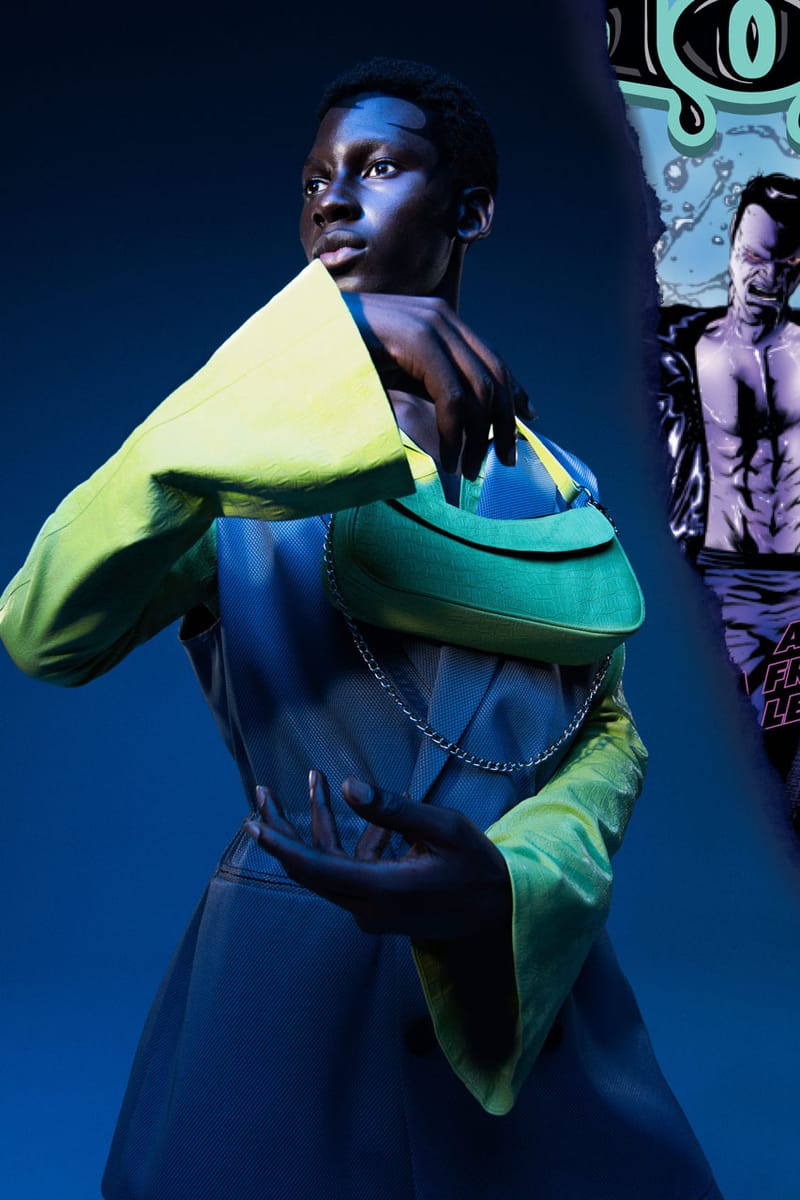 Daily Paper3 of 6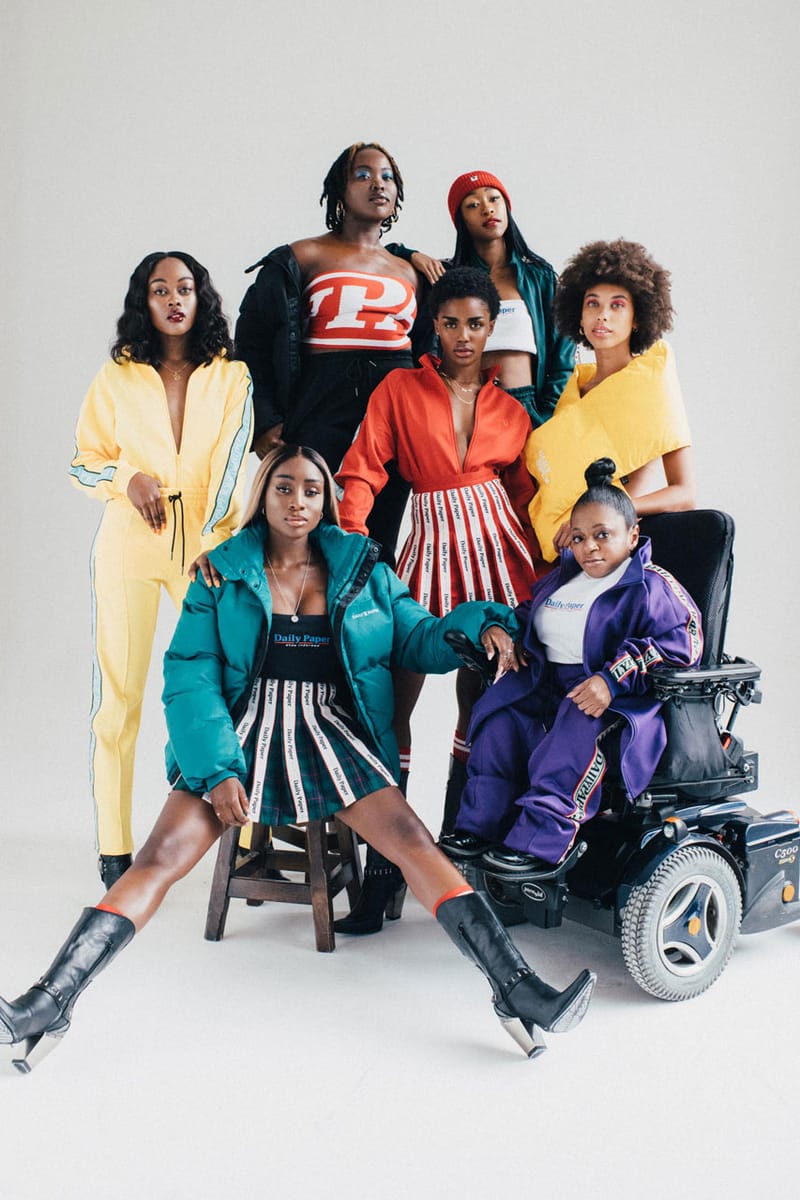 Daily Paper4 of 6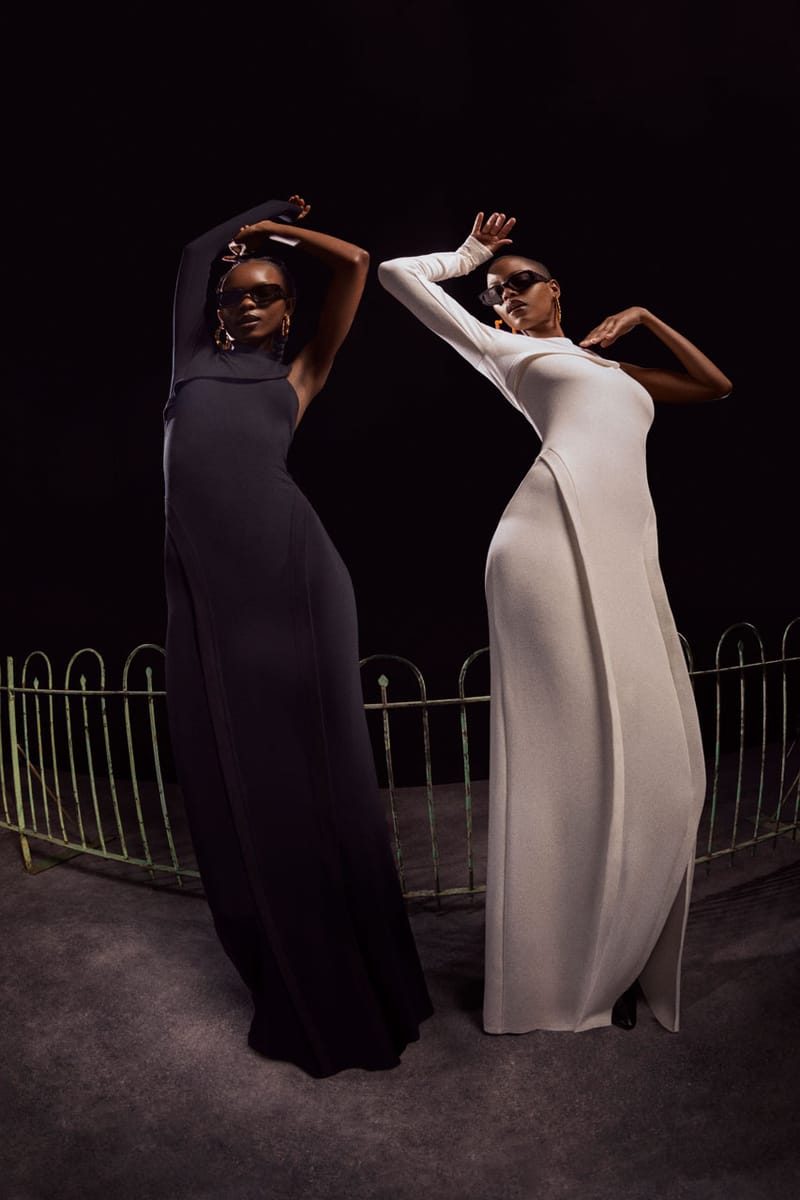 Daily Paper5 of 6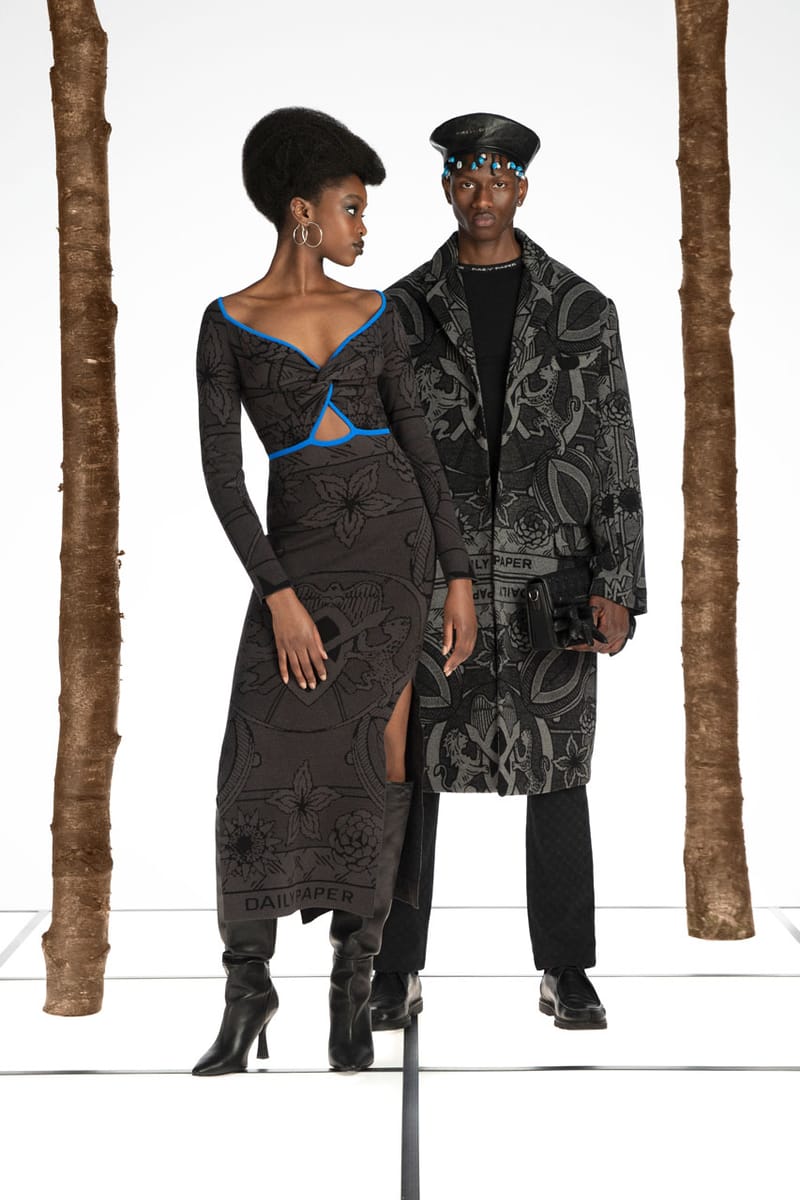 Daily Paper6 of 6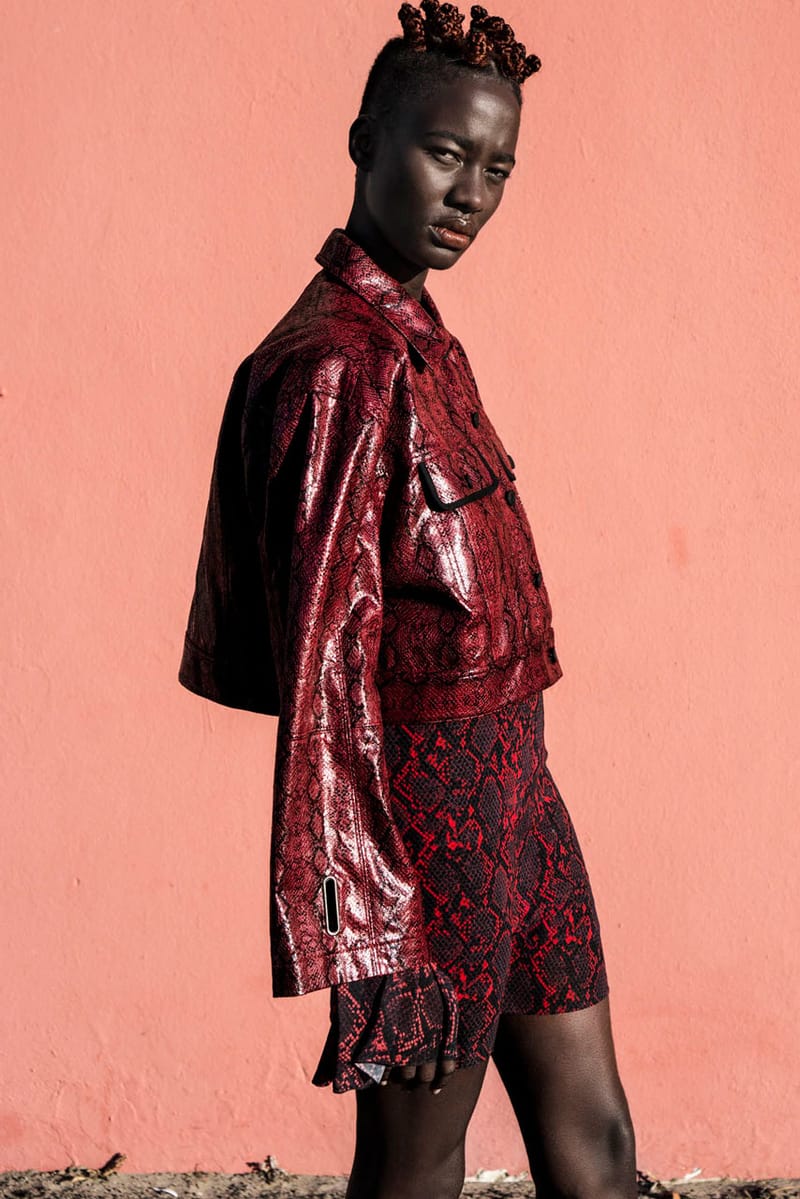 Daily Paper
Whether it be mainline or creative collections, Daily Paper's pieces are a reflection of heritage. This inspiration is communicated through garments like FW22 wool overcoats and leather jackets which feature a custom branded coat of arms graphic and embroidery. The insignia showcases the founder's roots, composed of a lion, leopard and an eagle.
From its clothing to its expansive list of community-oriented actions, Daily Paper has built not just a respected, but a well-loved name. To celebrate its 10th birthday this past weekend, the brand hosted a packed-out party at Amsterdam's Paradiso music venue. Filling the lineup was an array of international DJs, musicians and record producers including Amaarae, Andre Power, DJ Doowap, Juls, Tiffany Calver, Moriba, Young Sor, Walshy Fire and more. If the lineup was not enough proof of the brand's success in fostering community, the audience was. Friends and family of the brand from around the globe filled every inch of the venue with smiles and shrieks of joy.
So what's next for Daily Paper? "Eventually, you want to pass the torch to people that you trust and that understand the DNA and vision of the brand," said Trabsini. "I really want to build a brand that can move on its own and is not reliant on the founders."
Source: Read Full Article