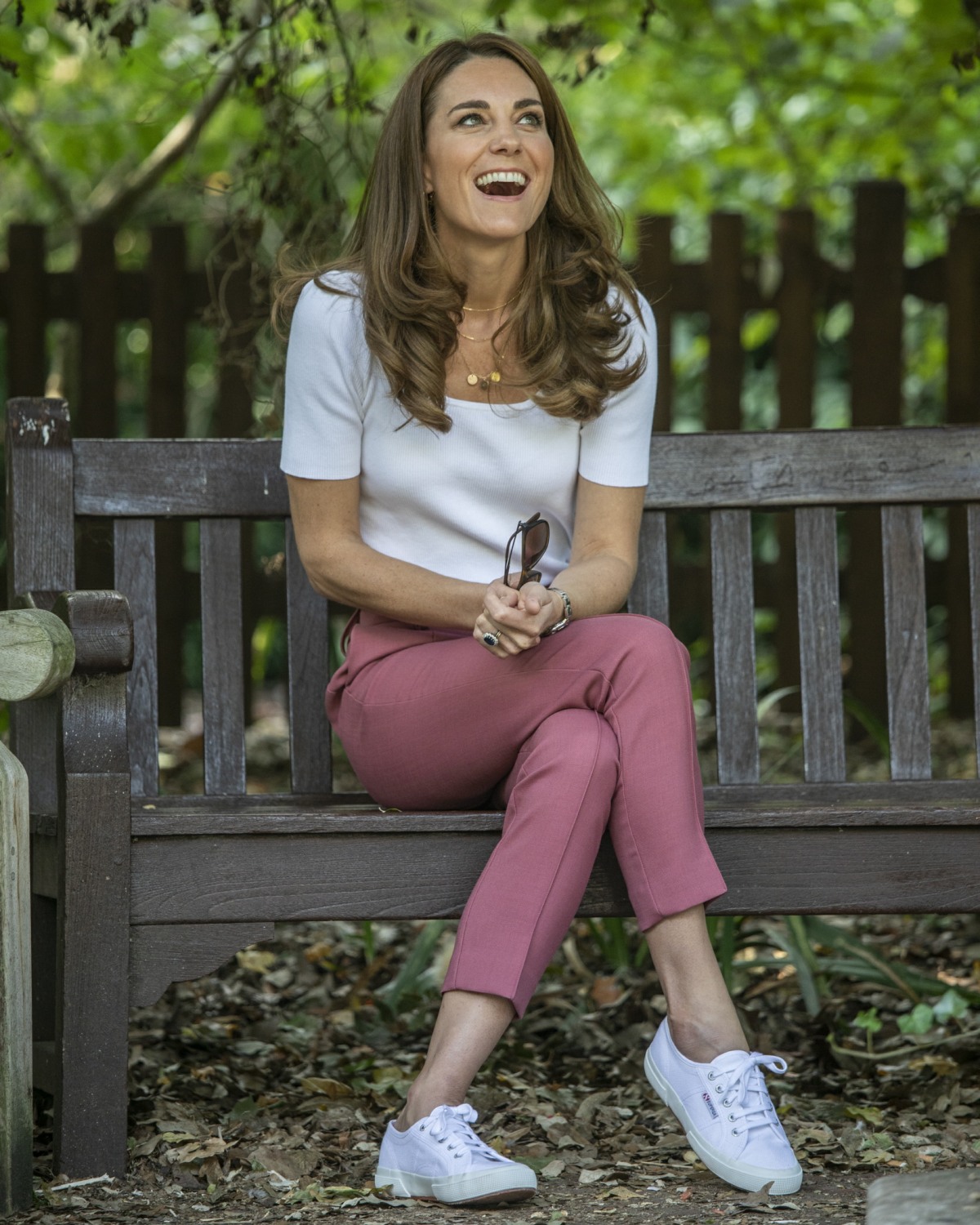 Wall Street Journal writer/columnist Elizabeth Holmes has written a book based off her popular royal-fashion social media/column. The book is HRH So Many Thoughts on Royal Style. We talked about some of the excerpts before – Holmes quoted Robert Lacey's claims that the Queen's hats are indicative of her "indentured" servitude. Thus far, from the excerpts I've seen, Holmes' analysis of royal fashion is basically what all of us do here, only Holmes aims for perky positivity where we tend to go negative and button-shame and point out creepy cosplay. Well, Holmes' book apparently points out – gently! – that the Duchess of Cambridge really changed up her look as soon as Meghan Markle came around. No sh-t.
Nothing wrong with a little healthy competition! According to royal fashion expert and author Elizabeth Holmes, Kate Middleton definitely stepped up her style game when Meghan Markle came around.

"I think Kate kicked up her fashion game in the fall of 2018, certainly after the royal wedding of Harry and Megan," Holmes tells Us while appearing on Us Weekly's series "Royally Us" to promote her new book HRH So Many Thoughts on Royal Style. "Kate had just had Louie and she went away on maternity leave for a couple months and came back and suddenly had a little bit more fashion in her wardrobe."

Though Holmes says that this change could have been due to a variety of things, it was certainly interesting timing. "It's impossible to say what inspired that," she explains. "It could be just sort of bouncing back after having a baby or that she was working with some new fashion advisers. But I do think that Megan on the scene sort of made everything more exciting for both of them. And I love that Kate kind of stepped up her game!"
[From Us Weekly]
Yeah, all of us who had been following Kate's tortured style journey from Waity to Future Future Queen/Perfect Kate could plainly see that Kate really changed things up as soon as Meghan came around. I kind of disagree that Kate began the change after her last maternity leave – it started earlier than that, basically as soon as it was confirmed that Harry and Meghan were dating. Kate had competition and she had someone to copy. I also think that she was purposefully doing a lot of repeats in 2018-19 because Meghan was getting so much bad press about the cost of her clothes.
Holmes also has an interview in Glamour where she talks about how her interest in royal fashion evolved. Some of her thoughts here were kind of interesting:
Kate was never a fashionista: "Kate and Meghan have been the focus of my Instagram presence–Kate was somebody I've loved since 2011, and Meghan came on the scene as I was commenting on Instagram. Together they make a fascinating pair. I certainly don't want to compare the two of them. Kate has grown into fashion, from what I understand; she began to embrace clothes and the power of clothes and draws a lot of attention for someone not naturally interested in fashion. She knows clothes are a part of her duties, and this is very similar to the Queen's approach—using clothes as almost a uniform. I very much enjoy seeing the two of them and the similarities between their approaches.

How quickly Meghan changed the royal fashion game: "With Meghan, I continue to be impressed and amazed by how quickly she's picked up the power of royal fashion. She entered the family as a fully formed and very accomplished woman. She jumped right in. What she did during her time as a senior working royal, to see all that she did with her fashion in that short time…she fulfilled the traditional idea of what a royal woman should wear, but she also put her own spin on it, which I respect and admire. She found a way to make it her own.

Holmes identifies most with Meghan: "I'd love to say I'm a Diana, but I don't think I am. I'm not as much of a risk taker. I'd most identify with Meghan. I think what she introduced was a bit of modernity to the royal fashion equation. I followed Kate for a long time before Meghan started dating Harry, so I appreciate and admire her style, but it is such a traditionally royal look that I found it not realistic for my life. At the core, there's a formality to what Kate wears. I appreciate that, and it's extremely appropriate for her role as the future queen consort. But I look at my closet, and I look at these four women, and I see Meghan in there. Elevated but minimalistic, a chic, modern woman. She introduced a relaxed sophistication that we never really saw from Kate, and there's real power in that. I'm excited for what Meghan is doing now. She's made the royal fashion conversation much more interesting and much more modern.
[From Glamour]
I mean, Holmes isn't wrong! Meghan brought a more modern look overall and you can still enjoy talking about Kate's style AND acknowledge that she sometimes dresses like a Victorian doll. I also think Holmes pointed out something fundamental about Kate, which is that Kate doesn't really have an interest in fashion or an interest in being stylish or modern. Kate has always been in this rut, almost like she's too lazy to actually be fashionable. Also: I've said this before, but it's always been clear that Kate has never had to dress professionally for a job. She doesn't "get" work-wear or professional attire whatsoever. That comes from never holding a real job.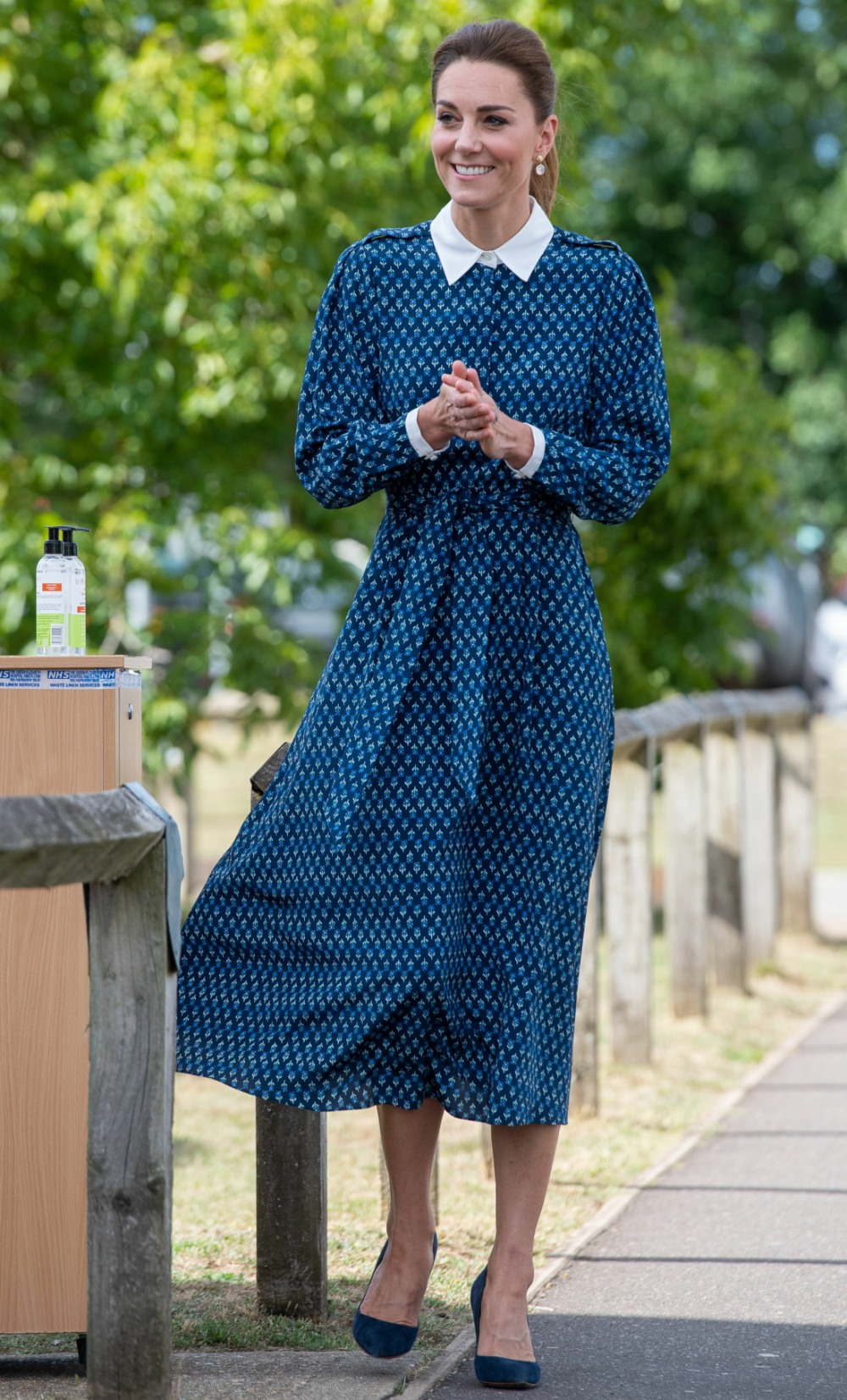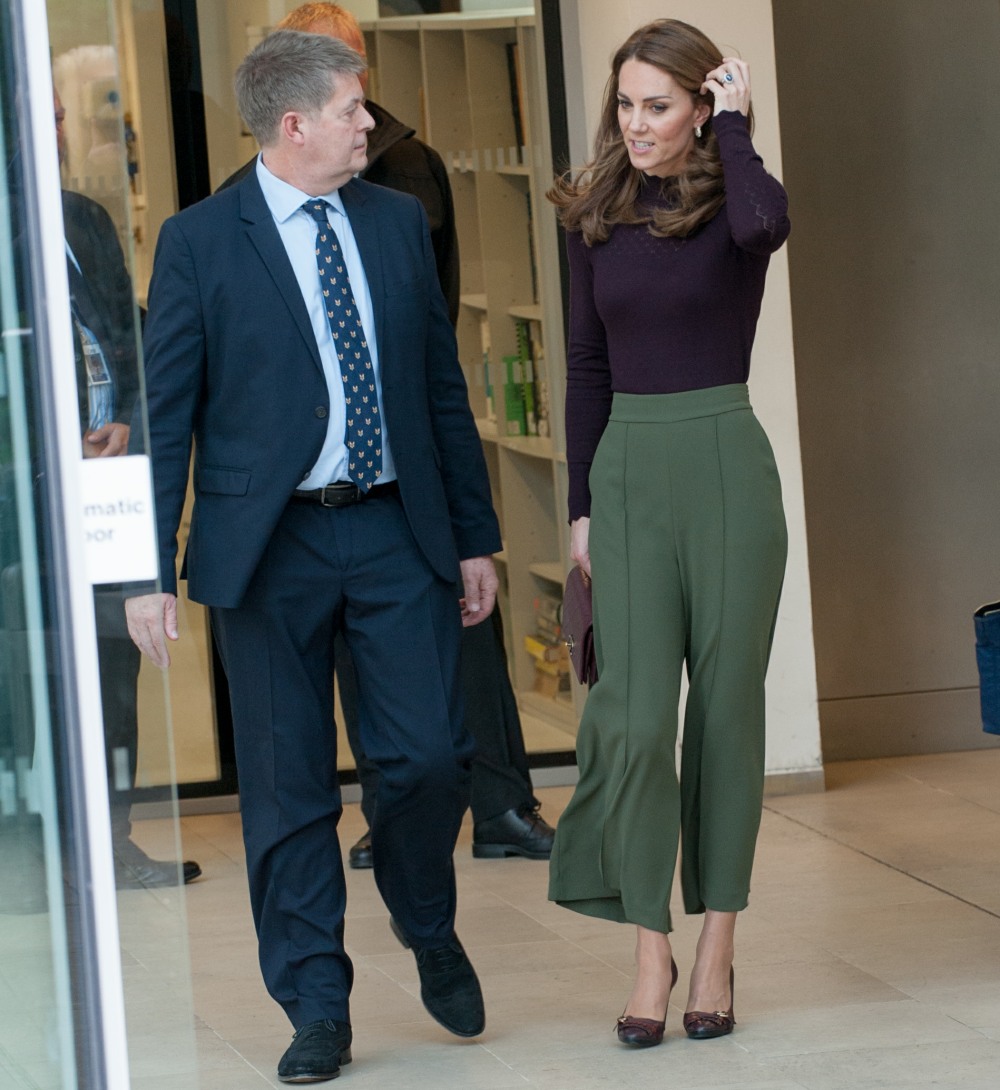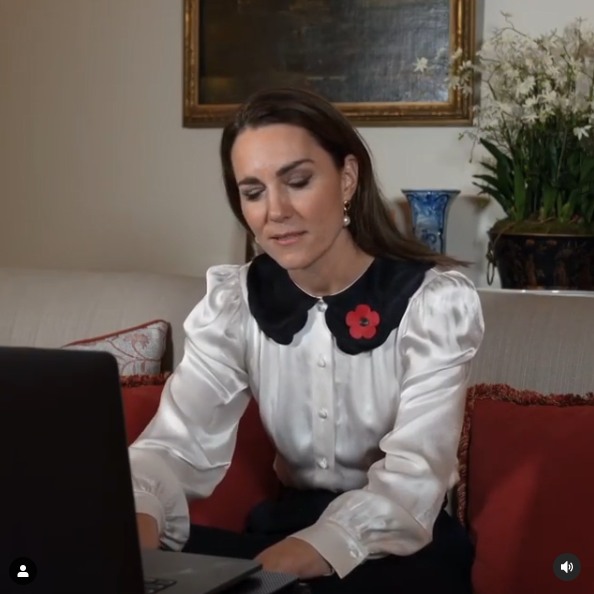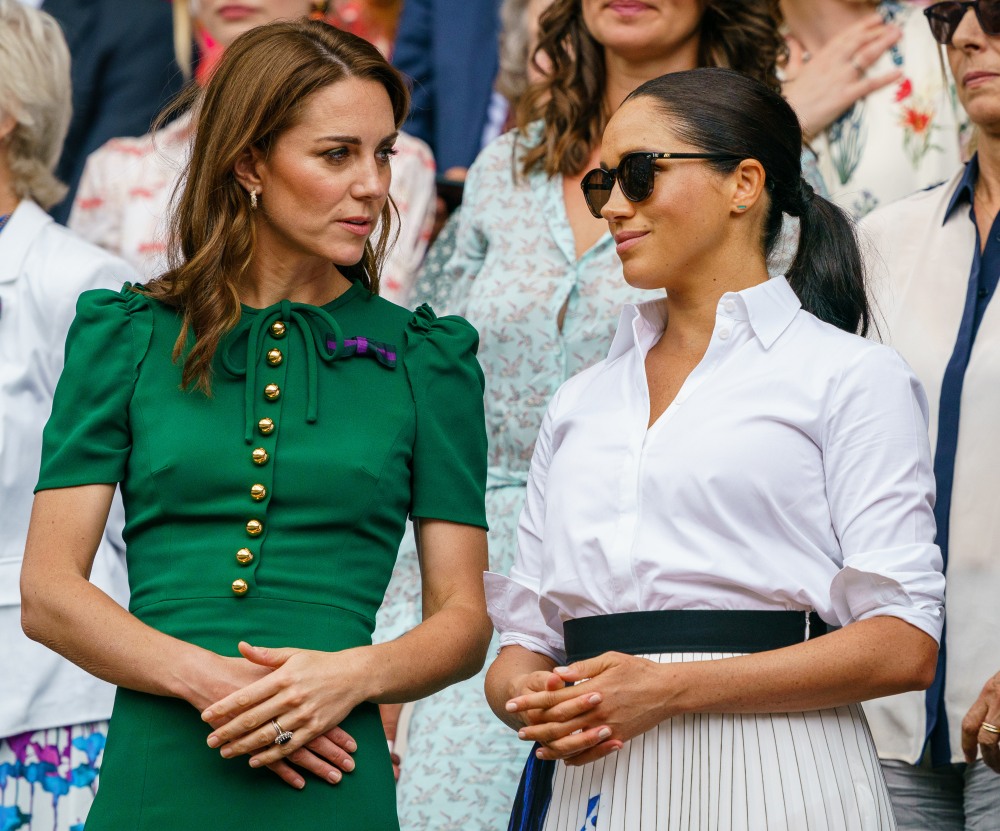 Photos courtesy of Avalon Red, Backgrid, WENN.
Source: Read Full Article