It's no secret that Hollywood doesn't have the best track record when it comes to long-lasting relationships. Will Smith and Jada Pinkett-Smith are seemingly the exception to the rule, however, having been married for a whopping 23 years. Not only do they never seem to age (seriously, WTF is their secret?) and always look drop-dead gorge on the red carpet, but they've also celebrated each other's career wins and stood by each other's side through numerous setbacks. I'm just going to say it: Will Smith and Jada Pinkett-Smith's relationship timeline is all the proof you need that true love can withstand the test of time.
The couple has repeatedly made it clear that they're in it for the long haul, too.
"With Jada, I stood up in front of God and said, 'Til death do us part,' Will told MTV News in 2006, according to Billboard, adding that "Divorce can't be an option."
In a June 2018 interview on Sway in the Morning, Jada reiterated that their family is "never going down."
"It doesn't matter… what people think, ideas of a husband and a partner and all that," she explained on the radio show. "At the end of the day, that's a man that can rely on me for the rest of his life, period."
Will and Jada are the epitome of goals: they've raised two awesome kids together all while co-producing films through their joint company Overbrook Entertainment — but best of all, they so very clearly DGAF about what the world thinks of their relationship. There are honestly *way* too many touching details to count about their decades-long romance, but let's revisit some of their defining moments as Hollywood's ride-or-die couple.
1997: They Cross Paths At A "Fresh Prince" Audition.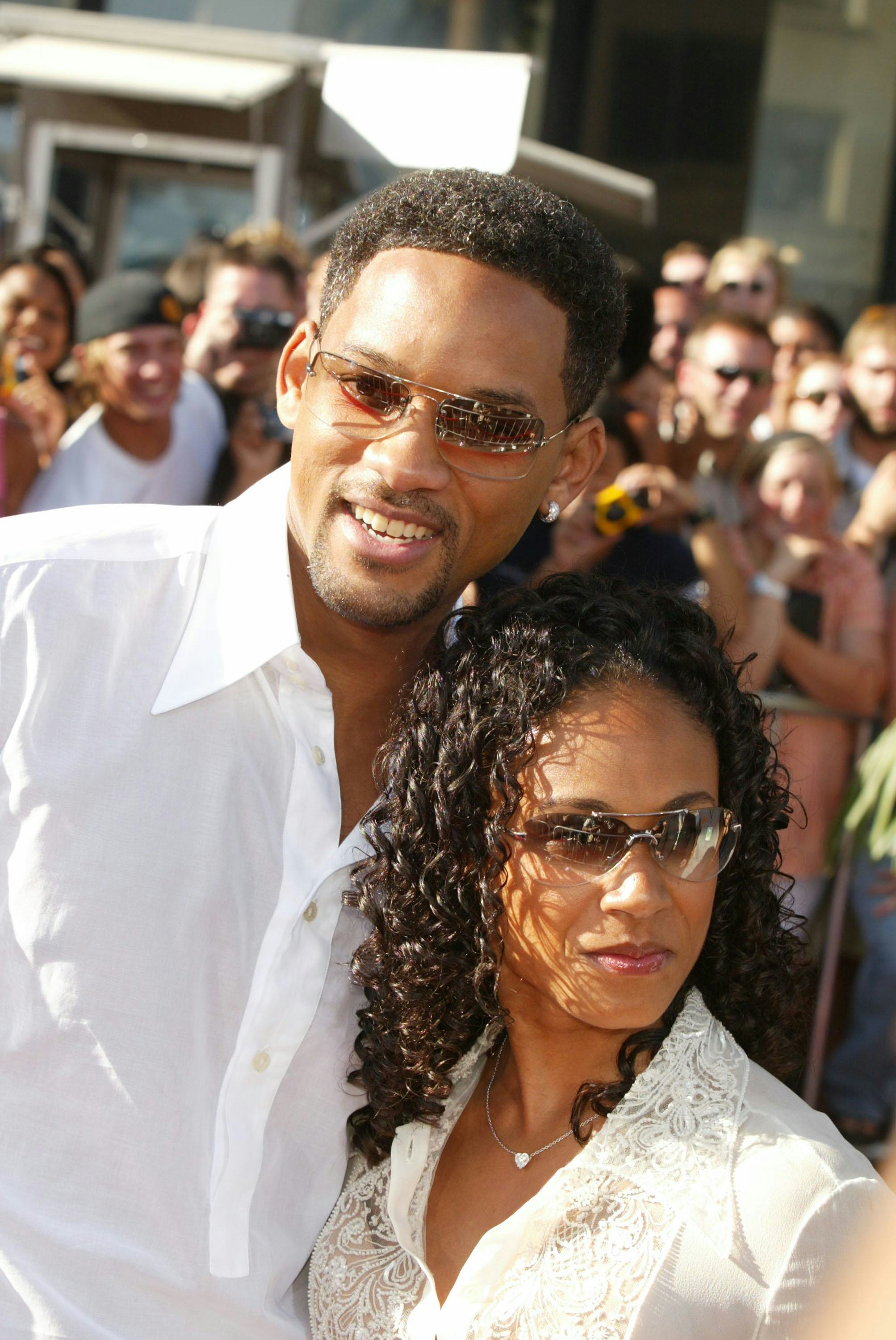 If you don't know the story all about how Will and Jada met, you're in for a real treat. Way back in 1997, Jada auditioned for the part of Will's girlfriend on The Fresh Prince of Bel-Air. She didn't land the role (which went to Nia Long) — but she did snag a date with actor Alphonso Ribeiro, who played Carlton. When Will spotted her on the Cosby Show spinoff A Different World, he was instantly attracted to her.
"I knew there was something in our energy that would be magic," he said in a 2018 Red Table Talk interview.
The only snag? Will was already married at the time to actress-producer Sheree Zampino, with whom he shares one son (Trey Smith). Then, he had a lightbulb moment while out to dinner at a restaurant.
"I had a realization I wasn't with the person I was supposed to be with," Will explained during his Red Table Talk appearance. "I was sitting in a stall and I was crying and laughing uncontrollably, and I knew [Jada] was the woman I was supposed to be with."
Jada later clarified in a Red Table Talk that while they started dating before the divorce was finalized, his relationship with Zampino was very much over by that point, so it wasn't an affair.
In her words: "He was 'div' — the 'orced' hadn't happened yet."
November 1997: Will Pops The Question.
Zampino filed for divorce on Valentine's Day in 1995 — and apparently, Will wasted no time before pursuing Jada. During his Red Table Talk, he revealed that he called her up mere minutes after signing the papers. He asked Jada if she was "seeing anyone," and she said "no." His response? "Cool, you're seeing me now." So, so smooth.
According to People, the duo started spending lots of time together at Will's massive Spanish hacienda outside L.A. — and while he was ready to put a ring on it stat, she wasn't in any rush to get married. After he finally popped the question in November of 1997 (and she said "yes"), things took a serious turn: she found out she was pregnant.
December 1997: They Tie The Knot.
After about two years of dating, Will and Jada tied the knot on New Year's Eve in 1997 — and they kept the private ceremony, which was held at a hotel in Jada's home city of Baltimore, on the DL. In fact, it was so secretive that they didn't even send out invitations in order to avoid a paparazzi frenzy. Needless to say, there are very few photos of their nuptials (save for the above adorable pic posted by Jada).
People reports that Jada, who was three months pregnant when she walked down the aisle, wore a gorgeous champagne-colored velvet gown.
Virginia Remsberg, the property coordinator for the Cloisters, told People that it was a relatively "simple" affair with "nothing that screamed Hollywood" — save for the limos that ushered guests to the venue, the burgundy calla lilies flown in from New Zealand, and the musical performance from Will, of course.
When Will and Jada read the letters they wrote each other out loud, one guest told People that "everyone was bawling" — and right after Jada finished her's, Will reportedly asked the pastor, "Can I kiss her now?" I can't even.
Still, as adorable as this affair sounds, Jada later revealed on an episode of Red Table Talk that it wasn't quite a fairytale wedding. For one, she was dealing with brutal morning sickness at the time. But she was also reluctant to get married — and admits she felt pressured to do so (partly by her mother) once she got pregnant.
"I was so upset that I had to have a wedding," she recalled in the episode. "I was so pissed. I went crying down the freakin' aisle getting married."
Luckily, it seems like the wedding woes were no indication of how their marriage would turn out.
July 1998: Will And Jada Have Their First Child.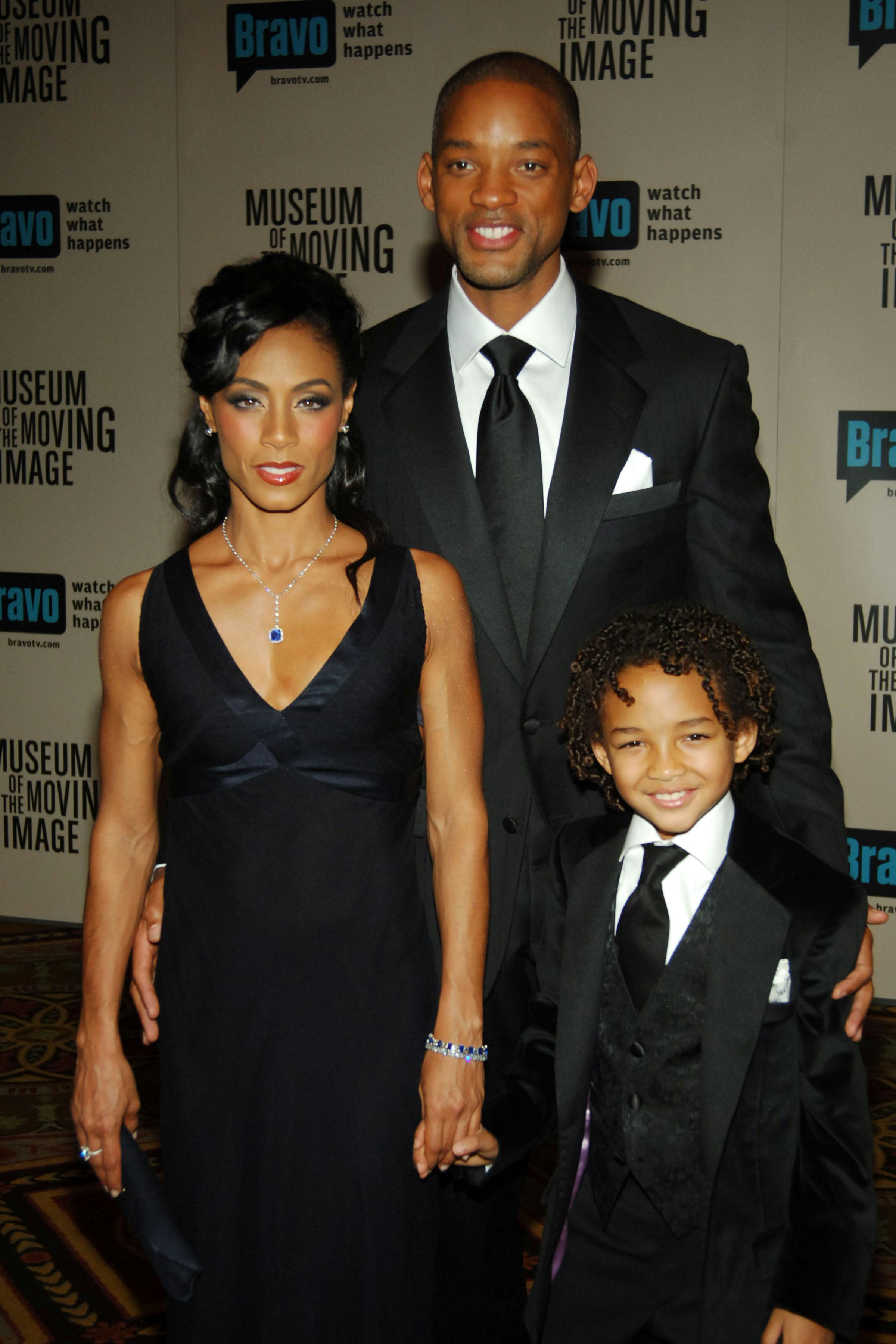 About six months after they tied the knot, Jada and Will welcomed their first son, Jaden Christopher Syre Smith, on July 8, 1998. Apparently, the delivery was speedy AF, too. Jada told Fit Pregnancy that when the doctors notified her that delivery would last an hour-and-a-half, she replied, "Oh, it's not going to take that long, I'm too anxious to meet this baby." Lo and behold, Jaden was born after 20 minutes. Since he was born, he's followed in his actor parents' footsteps, starring alongside his dad in such films as The Pursuit of Happyness and After Earth.
October 2000: They Welcome Their Second Child.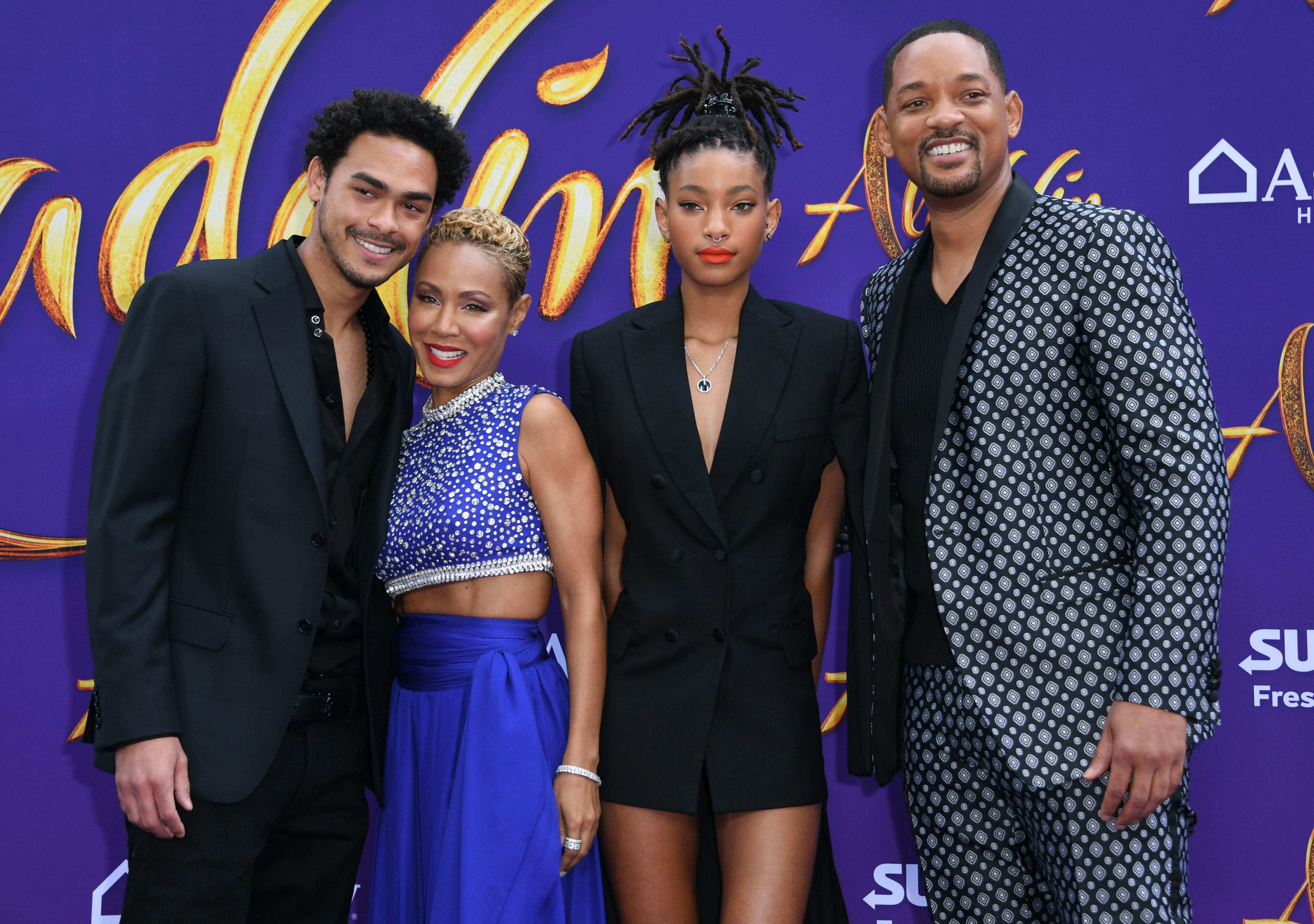 Nearly two years after Jaden came into the world, the Smiths had their second child, Willow Camille Reign Smith, on October 31, 2000.
Proving that they're actually a super relatable couple, Smith later admitted on VH1's Dear Mama special that Willow was conceived on a drunken trip to Mexico.
"You take Jada Pinkett-Smith and an obscure town in Mexico and some tequila and you end up with great kids!" he said in his hilariously candid opening monologue.
Just like her big bro, Willow burst into the industry at a young age, starring in I Am Legend with her father and later, releasing the hit song "Whip My Hair" in 2010.
April 2013: Jada's Interview Spurs Open Relationship Rumors.
Jada's April 2013 interview with HuffPost Live left lots of fans scratching their heads over whether or not she and Will had an open marriage. Here's the quote that raised more than a few eyebrows:
"I've always told Will, 'You can do whatever you want as long as you can look at yourself in the mirror and be okay,'" she told HuffPost. "Because at the end of the day, Will is his own man. I'm here as his partner, but he is his own man. He has to decide who he wants to be and that's not for me to do for him. Or vice versa."
Jada later clarified her statements in a lengthy Facebook post about trust in relationships. She wrote:
"Should we be married to individuals who can not be responsible for themselves and their families within their freedom? … Here is how I will change my statement…Will and I BOTH can do WHATEVER we want, because we TRUST each other to do so. This does NOT mean we have an open relationship…this means we have a GROWN one."
Set 'em straight, Jada.
August 2016: Will Gets Honest About Marriage Counseling.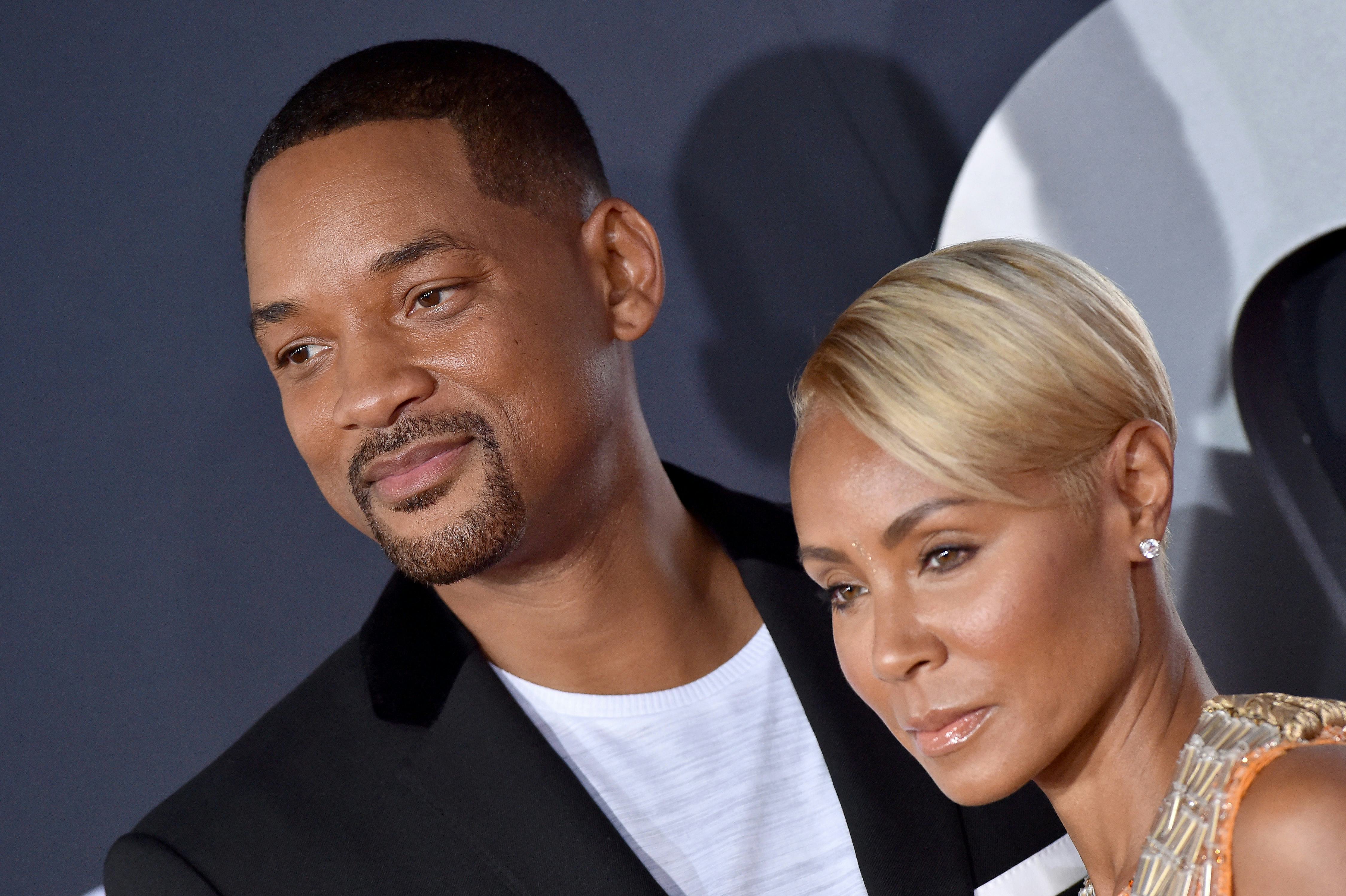 When you're married for as long as Will and Jada have been, it's not surprising in the least to go through phases when you need to seek out counseling for some much needed perspective and guidance on various issues in your relationship. In August of 2016, Will admitted that couples' therapy allowed him and Jada to able to see each other clearly.
"What happens in a marriage once you do counseling, the truth comes out," he told The Sun. "You look at each other and you can't imagine you could ever possibly love each other again now the truth is out […] It creates a dark moment. But for me it's the dark before the dawn. When the truth comes out and people have to say who they are and what they think, you get to know who they are. I think that's the cleansing before you get to the other side that is understanding and moving forward in our relationship."
July 2018: They Change Their Labels.
In a July 2018 interview with TIDAL's Rap Radar podcast, Will revealed that he and his wife were way beyond traditional labels and unions.
"We don't even say we're married anymore," he explains on the podcast. "We refer to ourselves as 'life partners.'"
And judging by the way Will describes what it means to be life partners, it sounds even more romantic than husband and wife, TBH.
"There's no deal breakers," he told Rap Radar. "There's nothing she could do — ever — nothing that would break our relationship. She has my support 'til death, and it feels so good to get to that space where you're not complaining and worrying and demanding that a person be a certain thing to sort of satiate your ego deficiencies."
For her part, Jada also elaborated on how their relationship had evolved to a new level in an interview with People later that year.
"We have all these expectations," she told the magazine in October 2018. "'Oh, this is what a husband is. This is what a wife is.' I started dissolving all the ideas and expectations and labels … I needed to do that to see Will outside of husband and see him as a human being."
The couple continued to open up about nuances in their marriage at the end of 2018, when Will appeared on Red Table Talk for the first time.
May 2019: Jada Gets Real About Trust And Jealousy.
Trust is everything in a relationship — but it's especially important when your partner is a handsome A-lister. In a May 2019 episode of Red Table Talk, Jada got real about how she deals with Will having attractive female co-stars as well as thirsty fans.
"There was only like one or two times where I might have gotten a little hostile where I felt like people stepped over a boundary and they were disrespectful," she admitted in the interview. "I think also you need to have an internal space of confidence. I know who I am, and more important, he knows who I am."
Luckily, her daughter Willow apparently always has her back.
"I remember when Willow was like 5 or 6, and one of Will's co-stars was in his trailer," Jada explained on Red Table Talk. "And she came in there, and she jumped in her father's lap, and she looked at the co-star and she said, 'My mother's going to be here very soon.' I remember Will telling me the story, and I cracked up."
April 2020: Jada Reveals They're Still Learning.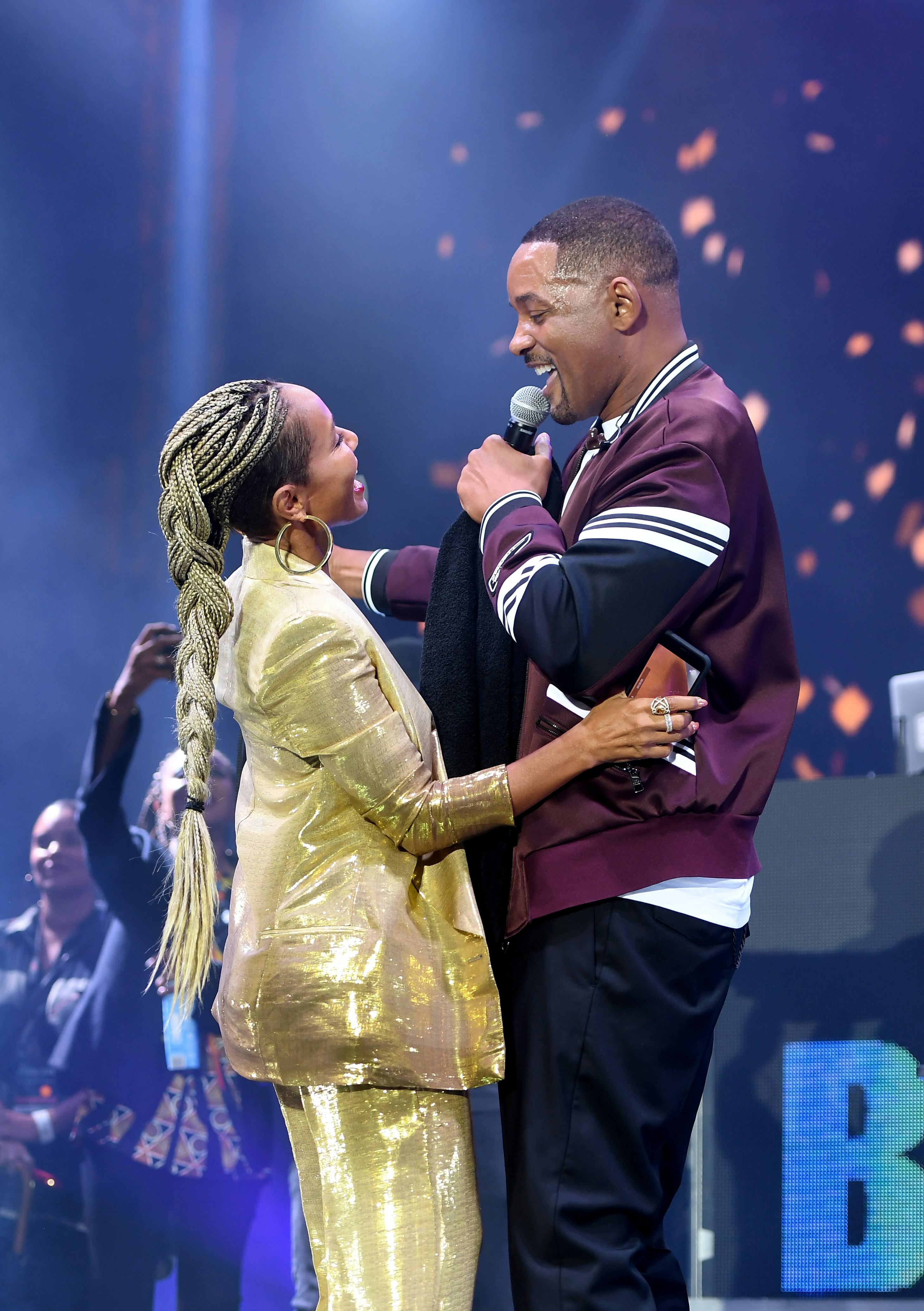 Like all couples, Will and Jada definitely experienced a whole new side to their relationship during quarantine. In fact, in an April 29th Red Table Talk episode, Jada revealed that she realized: "I don't know Will at all." As for what she and Will have been working on since the pandemic began, they're focusing on self-love and learning how to be friends.
"You get into all these ideas of what intimate relationships are supposed to look like, what marriages are supposed to be," she explained on her show. "Will and I are in the process of him taking the time to learn to love himself, me taking the time to learn to love myself, right, and us building a friendship along the way."
June 2020: August Alsina Comes Forward About A Reported Relationship With Jada.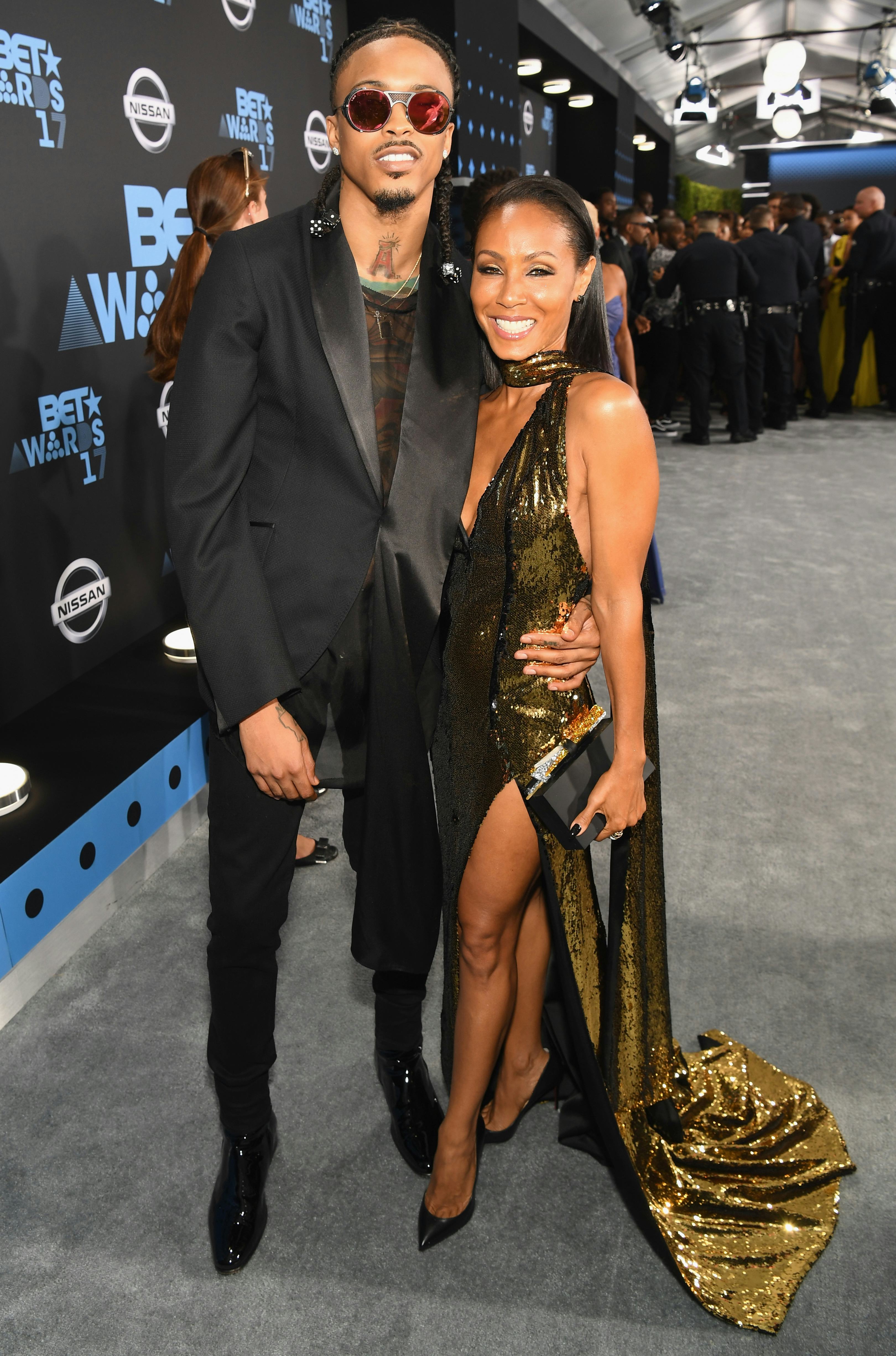 August Alsina has long been known to be close with the Smith family — and Jada in particular. So, fans were intrigued by a June 2020 Complex interview, in which he not only confirmed long-standing rumors about his reported relationship with Jada, but also claimed that Will had given them "his blessing."
"I totally gave myself to that relationship for years of my life, and I truly and really, really, deeply loved and have a ton of love for [Jada]," he told Complex. I devoted myself to it. I gave my full self to it."
The R&B singer-songwriter also added that walking away from that relationship "almost killed him," and "pushed him into being another person."
"It probably will be the hardest thing I ever had to experience in this lifetime," he added in the interview.
Mere hours after the story was published, reps for Jada called the claims "absolutely not true."
Then, on July 2, Jada tweeted: "There's some healing that needs to happen … so I'm bringing myself to The Red Table," implying that she'd be telling her side of the story. And boy, did she deliver.
In the latest episode of Red Table Talk, Jada explained that she and August started off as close friends — with him "just needing some help," and her wanting to provide emotional support. Will and Jada admitted that around the time that he came into their lives, their marriage was in a rough spot, and they actually broke up for a bit.
"We decided that we were going to separate for a period of time, and you go figure out how to make yourself happy, and I'll figure out how to make myself happy," Will explained.
Jada admitted that her friendship with August grew into a "different kind of entanglement," but again — she and Will were separated. Also, she denied the claim that Will outright gave his "blessing" to any kind of relationship between them.
When Will asked what she was looking for in her relationship with August, she admitted that it felt good to "help heal somebody," which she believes stems from her "codependency." She revealed that when and Will reunited, August stopped communicating with her, which she notes is "totally understandable."
"I definitely believe you and I — we never thought we would make it back," said Jada. "I was in a lot of pain, and I was very broken. In the process of that relationship, I definitely realized that you can't find happiness outside of yourself. Luckily enough, you and I were also going through a process of healing in a much different manner. I would definitely say that we did everything that we could to get away from each other, only to realize that wasn't possible."
If Will and Jada can make it through a tough separation, and a widely publicized relationship outside of the marriage, it's safe to assume they can survive just about anything.
Fam — they can even joke about it. Toward the end of the episode, they made a Bad Boys reference, saying, "We ride together, we die together, Bad Marriage for life." Thank goodness Will and Jada still have their sense of humor intact — something I suspect will come in handy as they continue to weather new challenges together.
More like this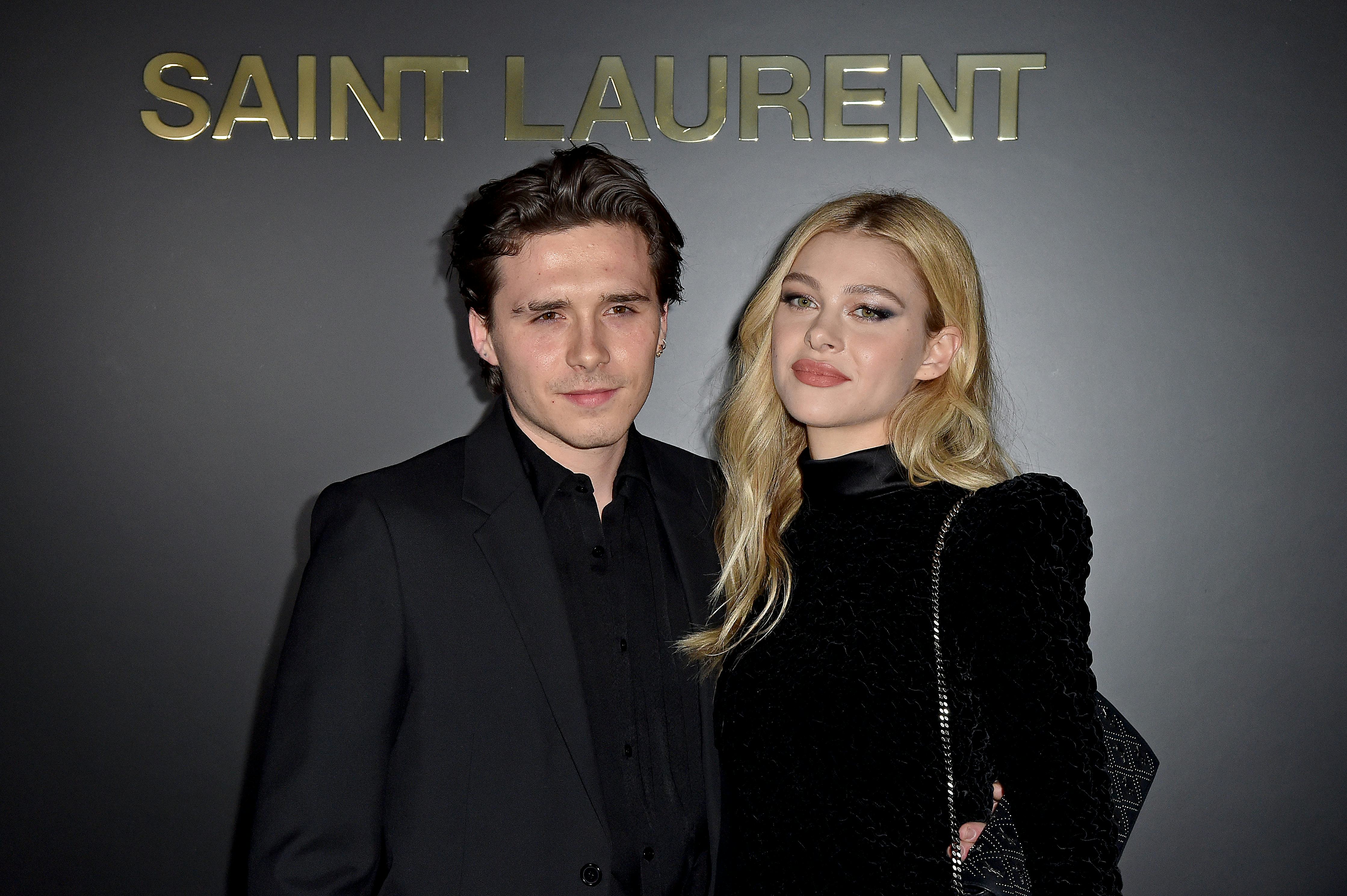 Nicola Peltz & Brooklyn Beckham's Relationship Timeline Is Short, But Intense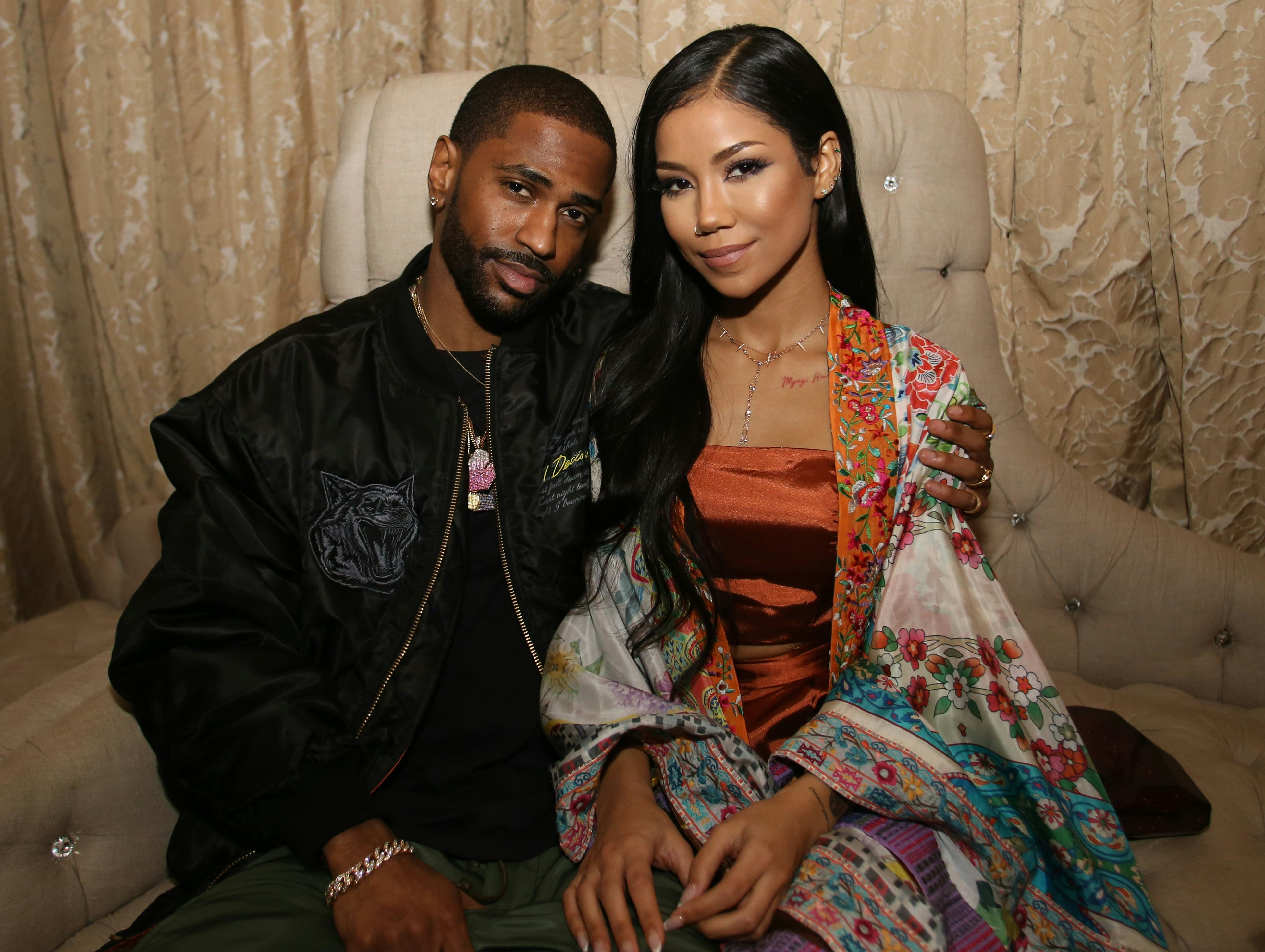 Big Sean & Jhené Aiko's Relationship Timeline Is A Total Rollercoaster Ride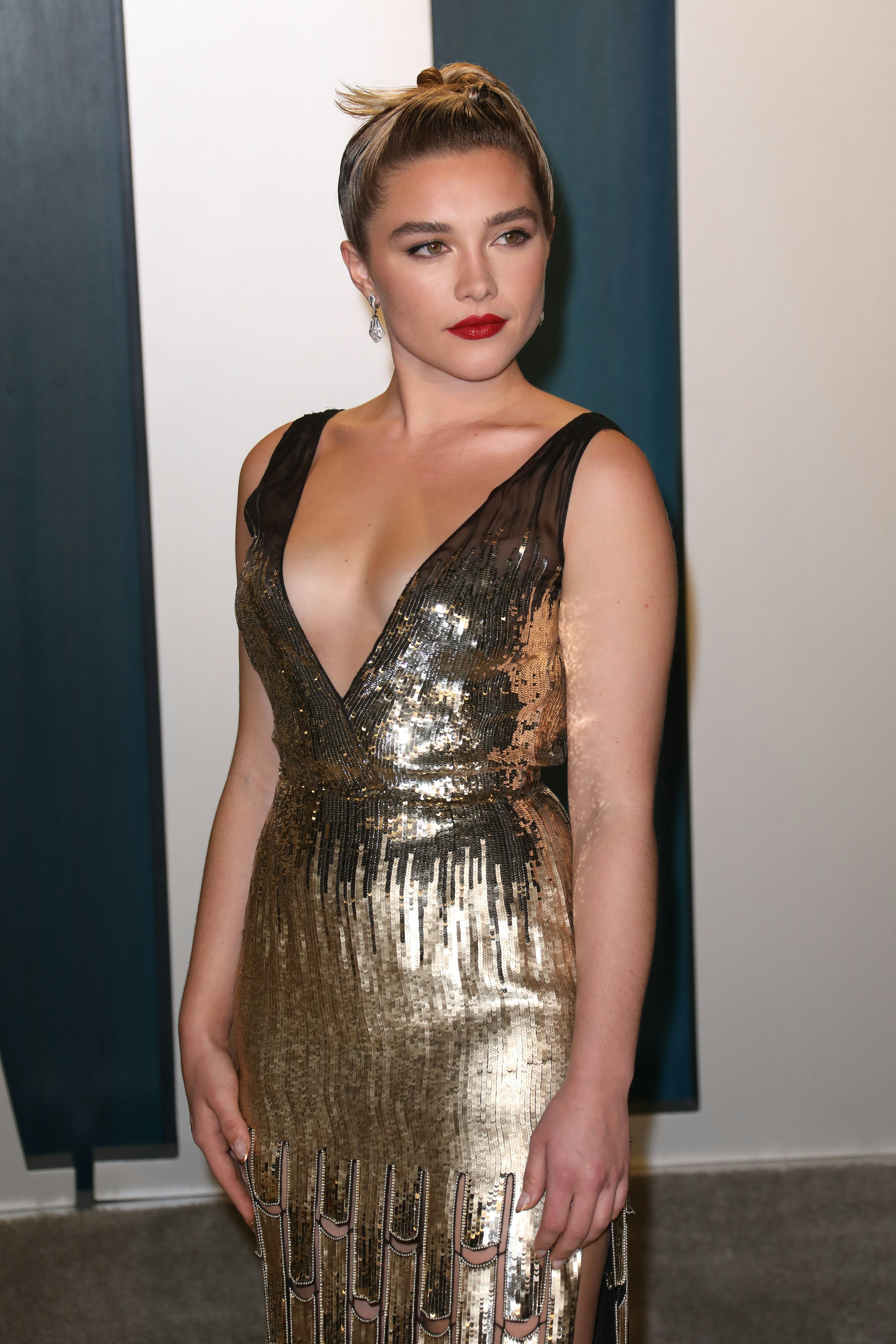 Florence Pugh Says Backlash Against Her & Zach Braff Felt "Like Sh*t"
Stay up to date
Don't miss a thing with the Elite Daily newsletter.
Source: Read Full Article