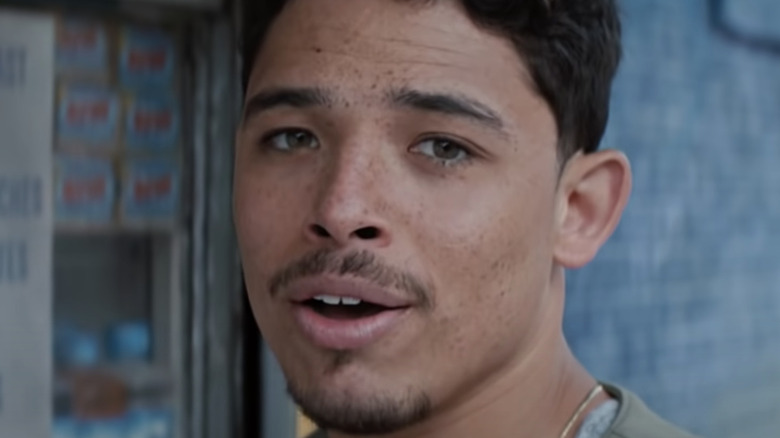 After years of waiting, the highly anticipated film adaptation of the Broadway musical "In the Heights" finally hit theaters and streaming platforms. The Lin-Manuel Miranda film took place in New York City's Washington Heights and aimed to capture the culture of the real-life people that inhabit this neighborhood.
Many found the film to be inspiring and felt it was extremely well done.
One Twitter user said, "When I saw 'In The Heights' on Broadway, it redefined for me what theatre could do. It felt like everyone in the theatre was on the same page, all a part of the show, like it was a black box or something. I wondered if they could bring that feeling to a movie theater. They did."
Another fan tweeted, "Glad to see that my 'crying to every song from In the Heights' phase is back," while a third person shared, "#InTheHeights gets a 10/10. Lin Manuel never disappoints. Everyone did AMAZING. I went from crying, to singing and dancing, to crying again."
Although "In The Heights" is one of the few films that feature Latinx characters that are actually played by Latinx people, it is also facing much criticism for its lack of representation.
While the film is diverse, there is a distinct lack of Afro-Latinx characters
The Root journalist Felice León recently confronted "In the Heights" director Jon M. Chu about the issue of underrepresentation of Afro-Latinx actors in "In The Heights." Chu responded, "When we were looking at the cast, we tried to get people who were best for those roles. … I hear you on trying to fill those cast members with darker skin. I think that's … something that we should all be talking about." 
He also noted that the background dancers were diverse, but Leon countered, "Those are roles that, historically, we've been able to fill … but a lead? That's the breakthrough." This sentiment was echoed by many other viewers.
One Twitter user wrote (per E!): "Black Latinx ppl showed up to the audition but none of them were good enough to get a leading role' is actually probably the worst excuse someone could give for colorism." Another added: "The erasure of dark-skinned Afro-Latinx folks in a musical film set in Washington Heights, NYC, a BLACK Dominican neighborhood, is colorist and racist."
Lin-Manuel Miranda shared his own thoughts on representation, telling Vox, "It's unfair to put any kind of undue burden of representation on 'In the Heights' … There are so many millions of stories … from the cultural specificities of the Puerto Rican American experience, the Dominican American experience, the Cuban American experience, and we couldn't get our arms around all of that."
Source: Read Full Article