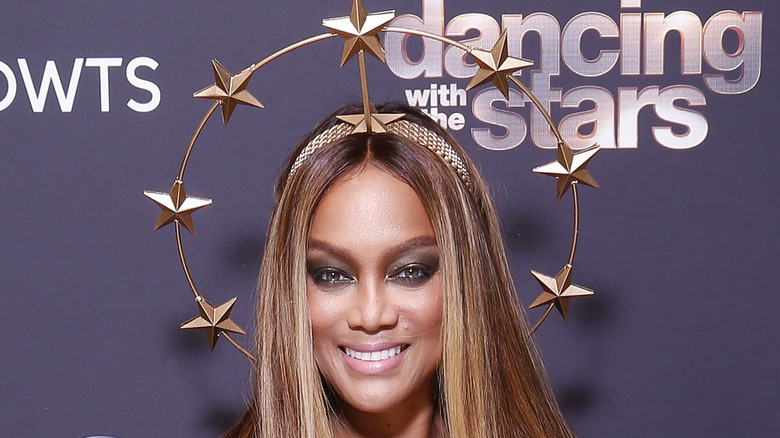 "Dancing With The Stars" is one of the most beloved reality competition shows ever. The series pairs up professional dancers with celebrities as they fight it out on the ballroom floor to win the coveted mirror ball trophy. The show has offered up some huge names in the past, with stars such as Joey Fatone, Denise Richards, Kim Kardashian, Mario Lopez, Billy Ray Cyrus, Floyd Mayweather, Pamela Anderson, and countless others taking part in the competition (via Women's Health).
Former winners of the show include Bobby Bones, Jordan Fisher, Bindi Irwin, Rumer Willis, Alfonso Ribeiro, Amber Riley, Kellie Pickler, J.R. Martinez, and Jennifer Grey, per Entertainment Weekly. Each and every season has offered its own unique storylines and fan favorites for viewers to enjoy, and the upcoming Season 30 should be no different.
Of course, because it's a milestone season for the show, fans can't help but wonder if "Dancing With The Stars" will do something special like bring back old winners and former favorites to compete again. However, host Tyra Banks said that idea may exclude newer viewers. "There is something beautiful about a doing a retrospect when you hit a milestone year," Banks told TV Insider. "At the same time, there are so many new viewers [in Season 29], and a retrospect may not resonate with them. So, if we do one, it would have to be for those diehard fans that have been here forever."
Whatever the show decides to do with the cast, fans will surely tune in to see how it all plays out.
Dancing With The Stars Season 30 will premiere on September 20, 2021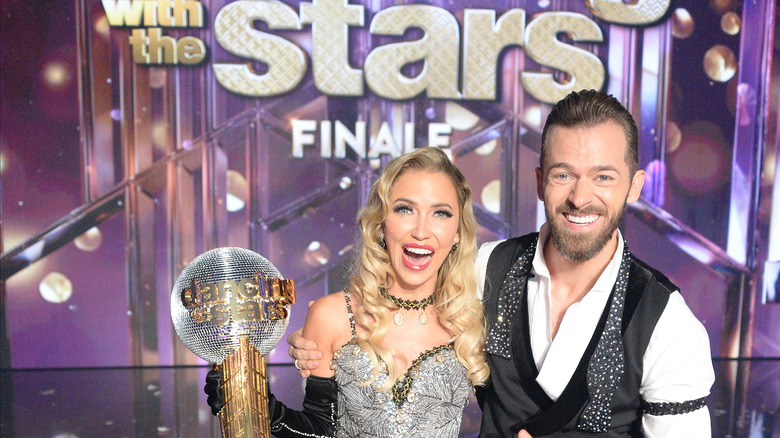 "Dancing With The Stars" fans won't have to wait too much longer to find out how Season 30 will work out. According to Heavy, ABC announced that the iconic dancing series will make its official return on Monday, September 20, 2021 at 8 p.m. This is the usual time slot and weeknight for the show, which sometimes also adds bonus episodes on Tuesday nights. However, Tuesdays will be out of the running for "Dancing With The Stars" come October, when Season 18 of "The Bachelorette" begins airing on the network.
Another thing that viewers can expect during Season 30 is more of Tyra Banks. The former supermodel was hired as the show's brand new host in Season 29 following the shocking firing of longtime host Tom Bergeron and his co-host Erin Andrews. During the previous season, Banks hosted the show solo with no help from a co-pilot as she announced the couples, called for the scores, and conducted the post-dance interviews by herself. Despite a few flubs during her first year, the former "America's Next Top Model" host will return to the ballroom for Season 30, per New York Daily News.
Rumored cast members include reality stars and political figures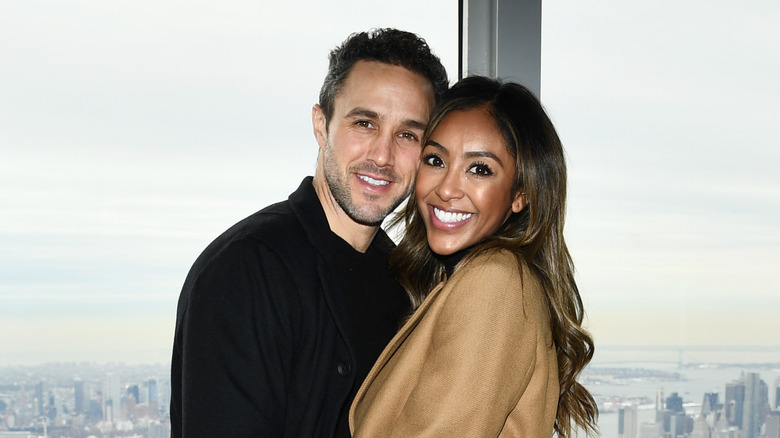 As of publication, the cast of "Dancing With The Stars" Season 30 has not been announced. The announcement will likely come in late August or early September, as the premiere date draws closer. However, fans do have some ideas about who may be hitting the ballroom this fall, per Parade. The first rumored cast members in former "Bachelor" host Chris Harrison. Harrison made headlines when he took a leave of absence from the franchise following some controversial comments during an interview. He later announced his permanent exit from the show.
Keeping with the theme of the previous two seasons, "Bachelorette" star Tayshia Adams may step into her dancing shoes in hopes of winning the mirror ball trophy. During Seasons 28 and 29 of "Dancing With The Stars," "Bachelorette" stars Hannah Brown and Kaitlyn Bristowe competed and both won. So, Tayshia may be looking to go three-for-three. In addition, her fiancé, Zac Clark, could also join the show. Clark formerly expressed interest in appearing on "Dancing With The Stars" during pro dancer Cheryl Burke's podcast.
Donald Trump's former campaign manager, Kellyanne Conway, is also reportedly a person of interest to join the cast, as well as singer LeAnn Rimes. Rimes is no stranger to reality television, as she previously had her own show and recently won the singing competition, "The Masked Singer." Other names rumored to join the cast include Luann de Lesseps, Kamaru Usman, and Brian Austin Green. Green is the current boyfriend of professional dancer Sharna Burgess, and fans would likely love to see the real-life couple dance together.
DWTS Season 30 will include four judges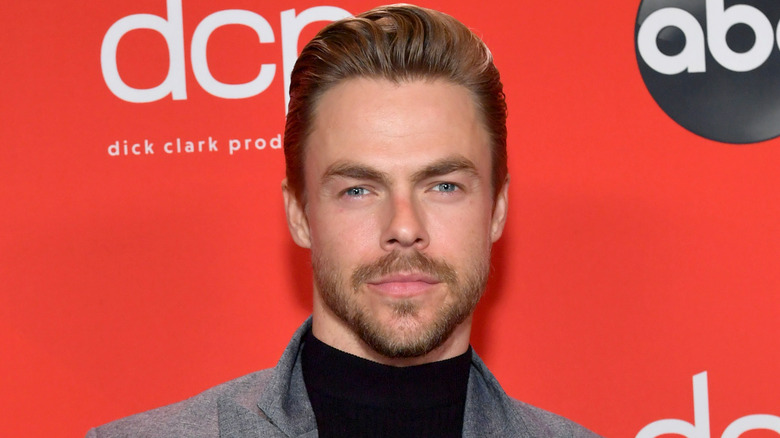 "Dancing With The Stars" is a rare show in that it has kept the same panel of judges throughout its run. Although there have been guest judges who have joined the panel, Len Goodman, Carrie Ann Inaba, and Bruno Tonioli have been staples behind the desk for over a decade. Former professional dancer Julianne Hough has also spent several seasons as the fourth judge on the show. Last season, Goodman was unable to participate in person due to the COVID-19 pandemic (via Women & Home). However, he offered his insight via video during multiple episodes. Replacing Goodman was Julianne's brother, and another former pro-dancer, Derek Hough.
During Season 30, the three core judges will all return to the panel in person, but that doesn't mean that Derek is going anywhere (via Gold Derby). The dancer-turned-judge will return to his seat at the table with Inaba, Goodman, and Tonioli. This means that the panel will go back to four judges for the milestone season, and fans are excited to have Derek back in action as the youngest judge on the panel.
Fans can check out all of the "Dancing With The Stars" Season 30 action when the show officially returns to ABC on September 20, 2021, at 8 p.m. Mark your calendars, this will be a season you won't want to miss!
Source: Read Full Article