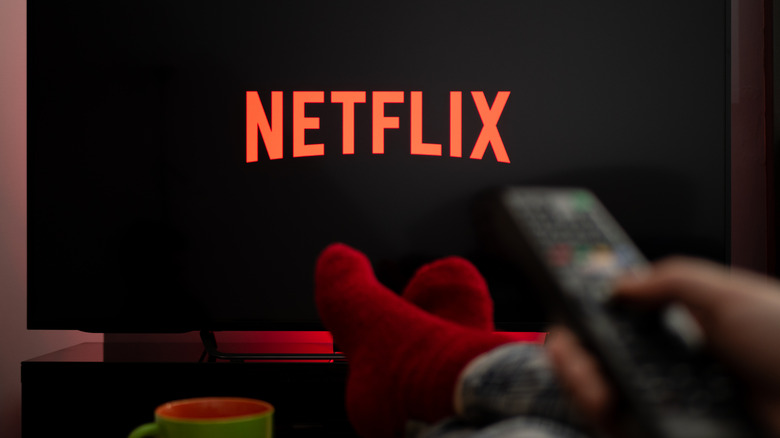 Do you think you've seen every variation of a baking show that exists? Of course, many of us love watching shows like "The Great British Bake Off" and "Sugar Rush," but the wholesome baking environment can get a bit repetitive. That's where "Baking Impossible" comes in.
The new Netflix show, "Baking Impossible," will pair up incredible bakers with innovative engineers (according to Deadline). This brings a whole new element to the baking shows we know and love. Not only will viewers get to watch expert bakers craft delicious treats, they will also be tasked with creating them to be test-proof. This means baked goods will be put through engineering stress tests. In order to succeed on the show, your creation must both be delicious and made to survive when put to the test.
The baking and engineering team that makes it to the end of the show wins a whopping $100,000 prize, according to Netflix.
The new baking show premiers in October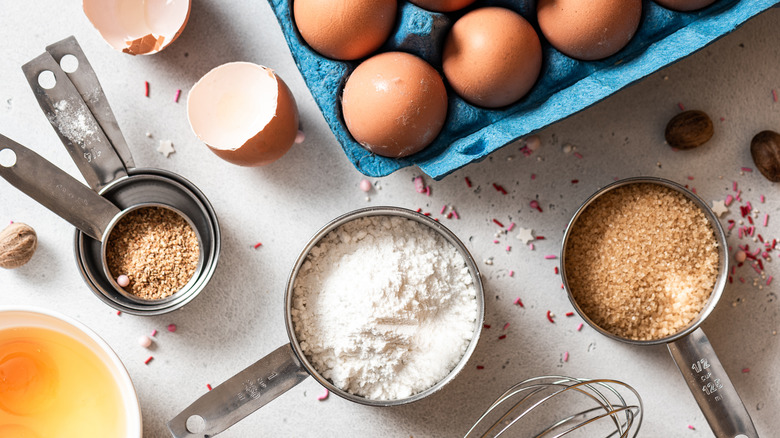 The new series will hit Netflix on October 6, 2021 (via Hypebeast). The innovative baking show will not be the only dessert-driven show added to the streaming service this television season. A new series called "School of Chocolate" will be added to Netflix sometime this year. This show, while not as exciting as "Baking Impossible," will feature the masterminds behind some of the best chocolate on the market. A release date for this series has not been announced as of publication. "Baking Impossible" and "School of Chocolate" will be joined on the platform by the returning "Bake Squad," a popular show that features pastry chefs.
Baking shows, after all, are gaining in popularity. After the success of "The Great British Bake Off," various platforms and networks are trying to recreate the magic. Netflix is putting a whole new spin on it with "Baking Impossible." The show, which requires chefs to bake delicious and securely engineered treats, is like nothing we have seen before.
The show will have a magical host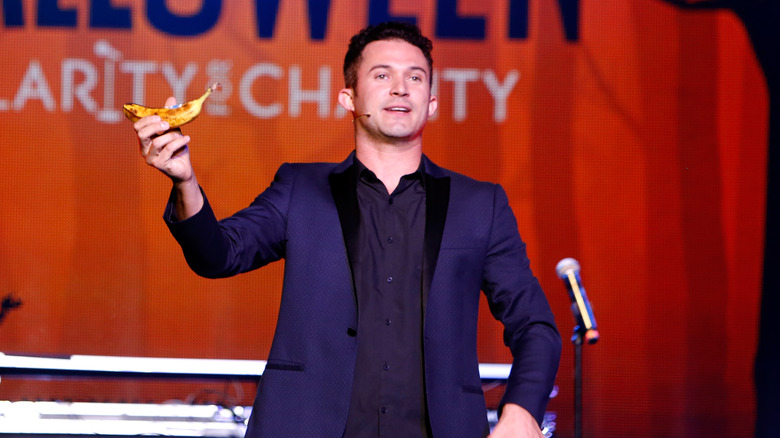 "Baking Impossible" will be hosted by Justin Willman. Willman is both a magician and a pastry fanatic, making him the ideal host for a show as innovative as Netflix's new series is (per Delish). According to Delish, the new series will feature Willman's magic tricks alongside the show's bakers and engineers. The magician can do it all. He can make a dinner roll bounce, he can cut a banana using psychic powers, and he can make a salt shaker disappear. What more could you want from the host of a baking show?
Aside from Willman, the show will feature contestants who have yet to be revealed. What we do know, however, is they have a cute pet name for the baking engineers. The "Bakineers" as they will be called, is a pair made up of a pastry chef and an engineer (via TheWrap). That's a pretty adorable name.
The show will be exclusive to Netflix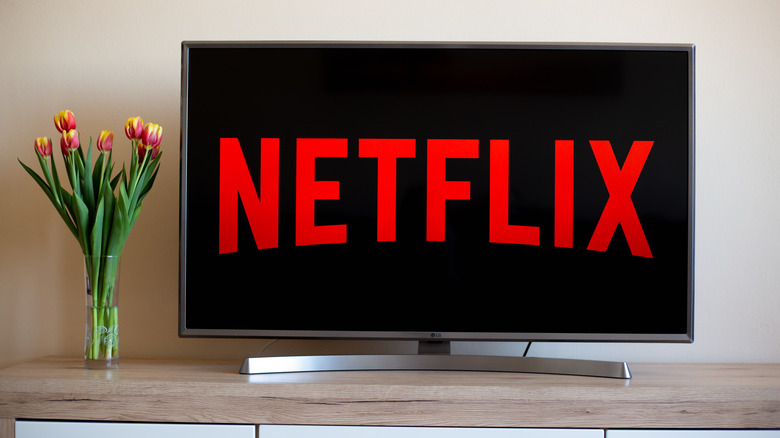 Get ready to binge "Baking Impossible" on Netflix starting on October 6, 2021. The competition baking show will be like none other coming to the platform this fall. If you've ever wanted to see an edible boat float, this show is for you (per TheWrap). Other challenges the "Bakineers" will have to conquer include edible mini-golf courses and a skyscraper made from baked goods that can survive a simulated earthquake! To win this show, you'll have to create something that tastes great and can withstand the wild stress tests provided.
Netflix is all about baking shows this season. Joining "Baking Impossible" on the platform's lineup will be "Nailed It!" hosted by Nicole Byer, "The Great British Baking Show," "Bake Squad," and "School of Chocolate" (via Brit + Co). "Breaking Impossible" is easily one of the most innovative of the shows added to Netflix's baking lineup this fall.
Source: Read Full Article