When you think of Vin Diesel, you probably start picturing the many different muscle cars he favored in the Fast and Furious movies he's been a part of for nearly two decades. And a fun fact about that is that you'd be completely right in doing so; the 52-year-old actor is a muscle car aficionado off the screen, as well.
And while Vin Diesel does indeed favor the same type of muscle cars as his character Dominic does, there are a few cars in his collection that might also surprise you.
What does Vin Diesel's car collection look like?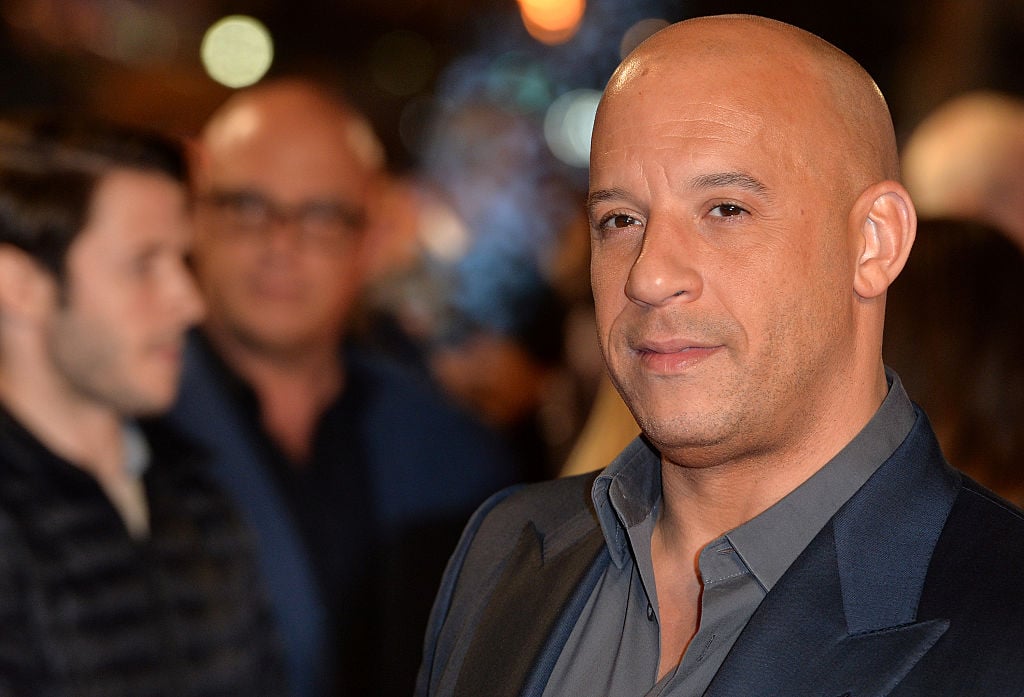 According to Hot Cars, the bulk of Diesel's car collection looks exactly how you'd expect it to: full of awesome muscle cars. For starters, he has a 1970 Dodge Charger R/T.
For Fast and Furious fans, you'll recognize that as the car Diesel's character Dominic primarily drives throughout the franchise. Diesel's Charger is the last year model of the second generation. This model was the first time the grille was all one piece, instead of being split in the middle. The R/T model stands for "Road/Track" and sets it apart as a high-performance edition.
Another iconic muscle car in his collection is his 1974 Plymouth Barracuda. This is pretty much the epitome of muscle cars of that era and was the last year it was produced. Diesel's Barracuda came with a 5.9-liter, 4-barrel carburetor engine that gets 245 horsepower. Definitely something we can picture Vin Diesel racing around in.
Vin Diesel has more in his garage than just muscle cars
RELATED: 'Fast and Furious' Star Vin Diesel Is Recording an Album So Prepare Yourselves Now
While most of Diesel's cars are American-made, he has a few foreign cars too. One is a 1994 Toyota Supra. This sporty car is one of the most modded JDM cars available and is suped-up with a turbocharged engine capable of reaching 60 mph in only 4.6 seconds.
The Supra has been around since 1978, when it was first produced as the Toyota Celica XX. Diesel's Supra gets about 320 horsepower and was the first Toyota vehicle to include passenger airbags.
Diesel's 2009 Subaru Impreza WRX STI is another surprising item in his collection. This is even more modded up than the Supra, shockingly enough. The WRX STI performance package includes a 2.5-liter twin-scroll turbocharger unit, able to get 224 horsepower. This is one of the most popular street racing cars in the world, so it makes sense that Diesel is an owner of one.
A final surprise you'll find in Diesel's personal collection is a 2010 BMW E60 M5. This was the world's first passenger car to include a V10 petrol engine, getting 394 to 500 bhp.
It's able to reach 62 mph in only 4.2 seconds and has a top speed of 204 mph. The M5 was first produced in 1986, and the 2010 model was the last year the E60 edition was available.
More sweet cars from this impressive collection
RELATED: Why Vin Diesel's Promise to the Late Paul Walker Means 'Fast and the Furious' Franchise Ends With Lucky Number 10
The Chevy Corvette C2 Sting Ray is another gem in Vin Diesel's collection. His 1963 Grand Sport edition is one of the coolest cars he owns. Only 199 of these cars were produced, making it rare and unique. The most powerful engine available for it gets up to 360 horsepower.
One of the craziest cars in Diesel's garage is a 2014 Lykan HyperSport, worth over $3 million. Diesel owns one of seven cars ever made and is completely ridiculous. The center console contains a holographic display system instead of a traditional touchscreen panel and the headlights are actually embedded with diamonds. Diesel's HyperSport makes an appearance in the seventh Fast and Furious film.
Source: Read Full Article