Tim Gunn is a well known curmudgeon who has no problem trashing people. We haven't covered him in years, but he's had a long-standing feud with Anna Wintour and he has no problem stating the obvious about The Kardashians' style and Kanye's collection. All of that is understandable, we hate their fashion sense too, but he once even called Suri Cruise, who was four and a half at the time, a fashion victim! He was talking about the way her parents were dressing her, but as Kaiser pointed out it's likely that Suri was picking some of her own stuff and the child was four! Anyway Tim recently made some choice comments about beloved organizer Marie Kondo. We've heard criticism of Marie's approach to culling books before, a lot of book-lovers rankle at her suggestions to pare down personal libraries. However Tim went further, as he often does, to say that he's declined interviews with her twice because he doesn't like her methods. He also said it took him five viewings to get through her episode with the book-loving couple.
"I have been asked twice to conduct an interview with Marie Kondo … and I have twice declined," [Tim Gunn] explained on the Wednesday, April 17, episode of the "One Way Ticket Show" podcast. "I'm not a believer. I don't subscribe to her methods. This whole business about sparking joy? I mean, I have a huge number of books … Do they all spark joy? Roget's Thesaurus does not spark joy. Am I going to get rid of it? No!"

"I watched three minutes of the first episode and thought, 'I can't take this any longer,' but then friends and colleagues said, 'You really should try it. It's actually a good show.' So I thought, well, I'm going to watch the one."

"I scrolled and looked at the content. I'm going to watch the show with the two gay guys who are, each is a writer, and they have a ton of books and they want help getting rid of these books … it took four, five sessions to get through that episode," Gunn shared. "I can only take so much of her! And I learned nothing that helped me with this whole process!"
[From US Magazine]
As I often mention, I'm a follower of Clutterbug and of Gretchen Rubin (she has a new book!), both of whom recommend practical organization strategies that work for you. Marie's method is not for everyone and it's got a bit of woo-woo to it, but that's her thing. Even if you find her too extreme, you can use some of her suggestions to clean out and sort your stuff. You can consider what makes you happy and you don't have to go all-in and have it be painful. Her point is that you should love your stuff. Leave it to Tim to trash her though. Kondo has this subtle way of shading people, I don't think she's all sunshine and roses, but she's so well-meaning and everyone seems to love her. I've never heard a bad word about her before. On Jimmy Kimmel Live he asked the The Queer Eye guys if they would be interested in a crossover episode with Kondo and they were ecstatic about it. Tim doesn't even want to interview her though!
These photos are of Marie Kondo and her husband at the Oscars so I'm thinking they bought the tickets. I remember Don Cheadle saying that it cost him $500 a ticket to attend the Oscars years ago. It can go up to $750 depending on your seat and it may be more than that now.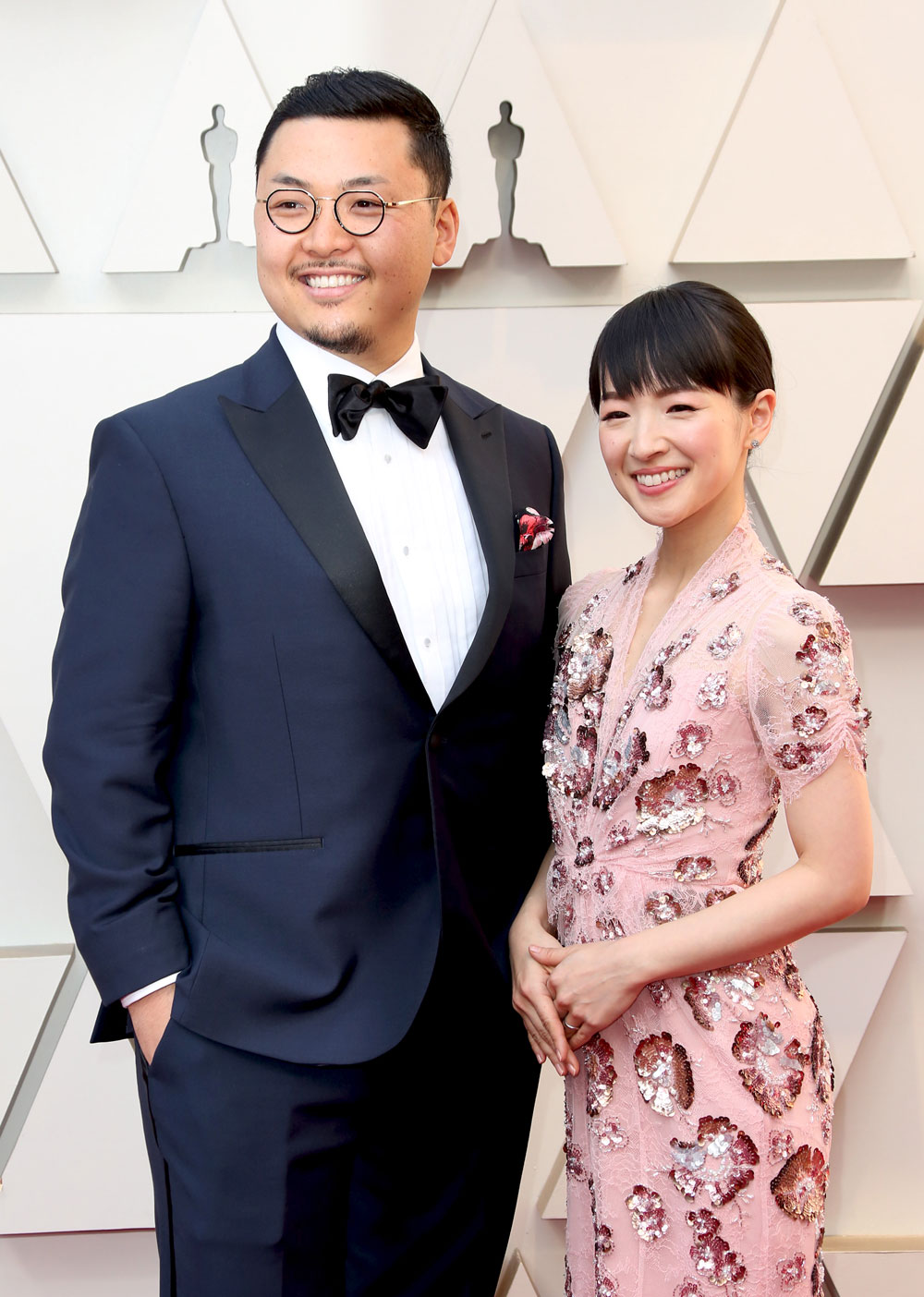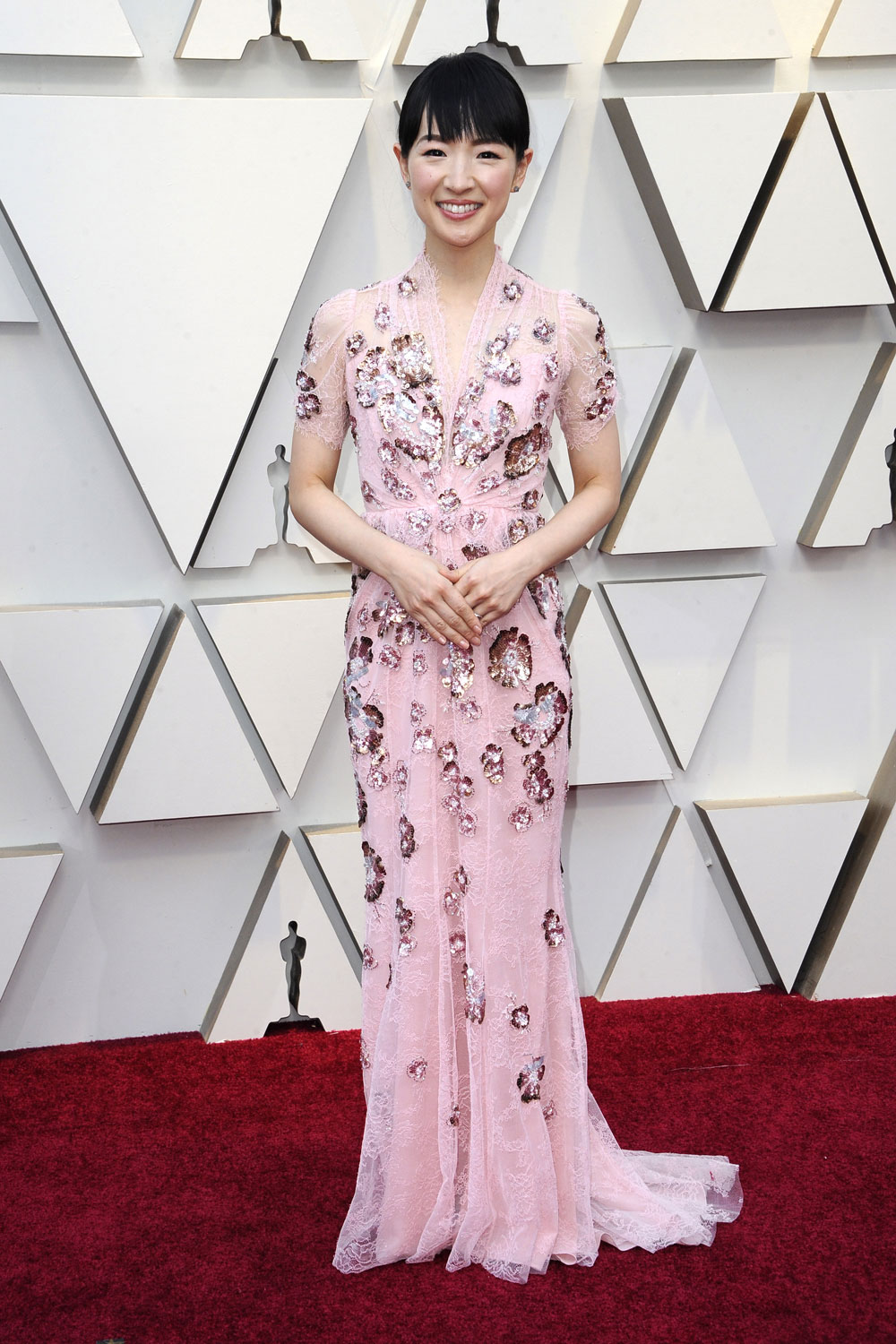 photos credit: WENN
Source: Read Full Article