On the heels of the 13th episode of This Is Us' sixth and final season, fans took to social media to share their thoughts on how the series will wrap. Many are hopeful the show will not use a cliched ending while others believe the finale may borrow from other popular television series' whose finale episodes gave viewers satisfaction. Still, a large group of fans claims the series ender was previously revealed as an Easter Egg during a poignant season 1 moment.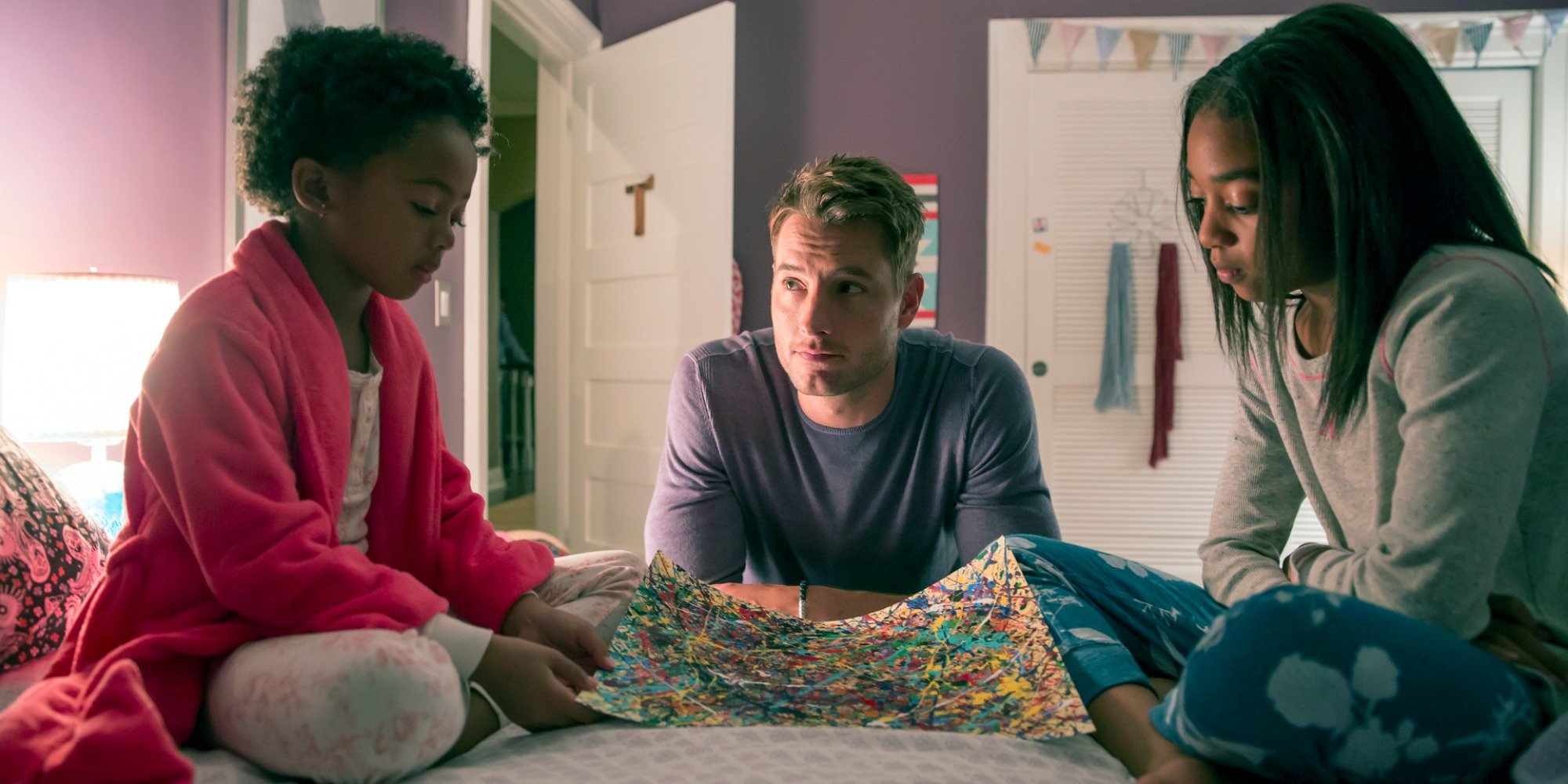 'This Is Us' hides Easter Eggs in episodes
Throughout six seasons of the NBC family drama, the writers have cleverly hidden Easter Eggs in many of their episodes. These teasers opened up several huge storylines that significantly impacted the series later on.
In seasons 1 and 2, most of the easter eggs caught by eagle-eyed fans were about what would cause Jack (Milo Ventimiglia) to prematurely die.
There were close-ups of the Crock-Pot that would eventually start the fire and the red towel that spread it.
Other clues included a bumper sticker on a car Malik's (Asante Blaack) dad Darnell (Omar Epps) worked on in a garage. The automobile had a bumper sticker that said "Vote for Randall Person."
Finally, Jack (Blake Stadnik) offered to be a stay-at-home dad while Lucy (Auden Thornton) opened her restaurant. This reversed the roles his grandfather Jack (Milo Ventimiglia) and grandmother Rebecca (Mandy Moore) assumed years earlier. Rebecca gave up her singing career to stay home with their three children while Jack worked.
Viewers claim the series ender was revealed during a season 1 Easter Egg
In "The Night Before the Wedding," fans will learn which of three women Kevin may spend the rest of his life with.
Kevin's linked with longtime friend Cassidy (Jennifer Morrison), ex-wife Sophie (Alexandra Breckenridge), and wedding singer Arielle (Katie Lowes).
This episode will debut on Apr. 26.
This Is Us airs Tuesday at 9 p.m. EST on NBC.
Source: Read Full Article