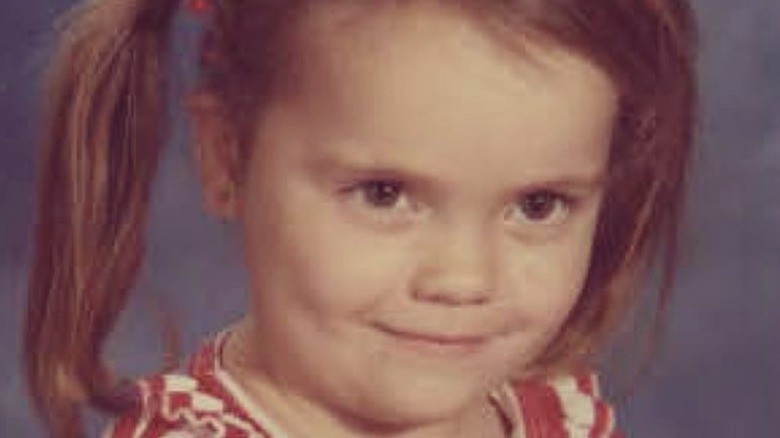 As a 2007 profile in Total Film attests, by the age of just 27 Christina Ricci had appeared in more than 40 films. The former child star turned legitimate grown-up performer made her debut all the way back in 1990, with a trio of take-notice roles in TV series "H.E.L.P.," opposite living legend Cher in "Mermaids," and as the adorable tot with a matching wig and dress in the iconic singer's accompanying music video for earworm "The Shoop Shoop Song (It's in His Kiss)" (via IMDb). 
In the intervening decades, Ricci has repeatedly proven her worth as an actor in a host of wildly varied roles, from playing Wednesday Addams to befriending a ghost in "Casper" before transitioning to horror proper with Tim Burton's "Sleepy Hollow." She's done it all across TV and movies and even moved into producing with credits on "The Lizzie Borden Chronicles" and "Z: The Beginning of Everything" among others. 
As cliché as it might sound, Christina Ricci has grown up in front of our eyes. 
Christina Ricci excelled as a child actor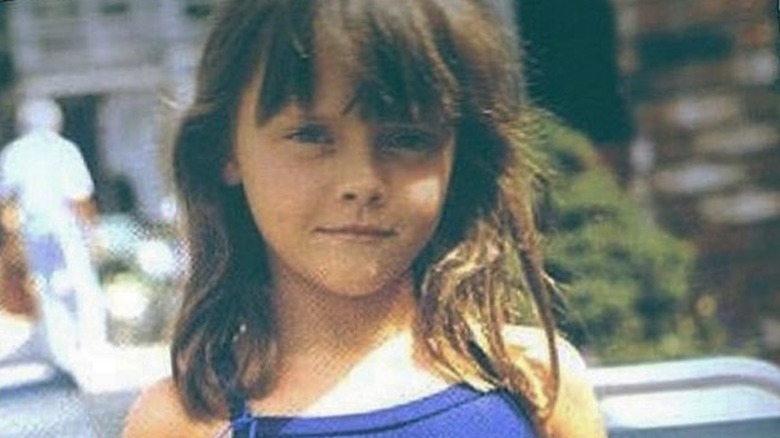 Looking back on her early stardom with People in 2018, former child actor Christina Ricci confirmed she doesn't regret starting so early. "I've had some incredible experiences and loved working as a child," Ricci revealed. Although she doesn't really like to play favorites, the actress admitted doing "The Addams Family" and its beloved sequel "Addams Family Values" opposite the likes of Raul Julia and Anjelica Huston "were like glory days for me as a 10 and 12-year-old," describing them as "great movies to be on." 
Likewise, working with none other than Cher on her very first movie, "Mermaids," was a formative experience, with Ricci gushing, "She was so open and so incredibly kind and generous. I learned a ton from her." 
Although many child actors find it difficult transitioning into adult life, Ricci looks back on that time fondly, noting, "I loved being a kid who had a talent. I loved being good at something. I loved all that positive reinforcement I got every day. I loved getting to use my imagination in a way that really created things. It was incredible to be able to do that so young."
Being a famous teenager was taxing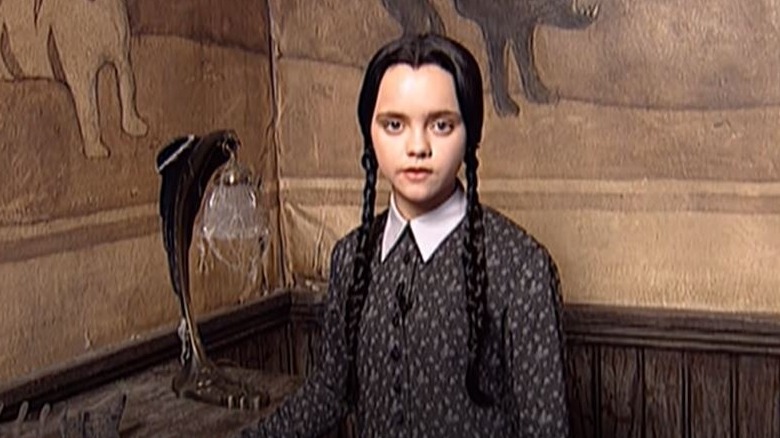 However, although Christina Ricci is grateful for her early start, as the nineties wore on, she very publicly became an obnoxious teenager, as The Guardian noted in a 2017 profile. Ricci had a gorgeously gothic quality to her, which complemented her onscreen roles in darker fare such as "The Opposite of Sex" and "The Ice Storm." As the lady herself explained to the outlet, "At that age, I had no idea who I was, so for people to be deciding who I was was very strange." 
The "Addams Family" breakout was disgusted by tabloid stories about her teenage self, admitting, "Being a teenager and being that public, then having to answer questions about other people's opinions of you, was incredibly uncomfortable."
Ricci lashed out by saying deliberately incendiary things. Although she feels lucky, the actress wouldn't choose her life for anybody else, including her own son. Thankfully, she got more work as she got older rather than less, explaining, "In my 20s, I wasn't really considered a romantic lead, but I was also not character-actressy enough. It was a weird position. I was so young-looking. … I've been waiting to get older so I could get parts."
Family kept Christina Ricci grounded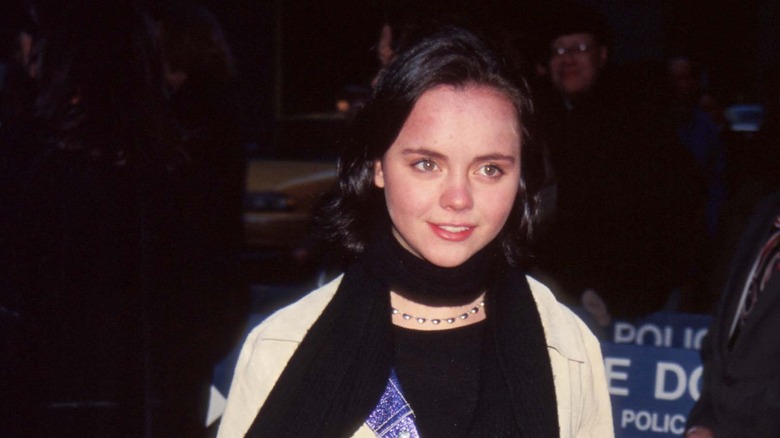 Christina Ricci looked forward to more interesting roles as she aged but, as the actress told The Guardian in 2017, the roles have never simply been offered to her. Rather, "I've always had to go after things and, in this case ['Z: The Beginning of Everything'], create my own work." 
In an earlier interview with The Guardian, Ricci acknowledged her family keeps her grounded. The actress credits them, alongside regular therapy, for keeping her anchored even as things spiraled and money became less of an issue. As the "Casper" star recalled, "I thought it was hysterical when I finally came into money. … which is, I suppose, not the kind of attitude you should have. I couldn't really take it seriously. So, I made all the mistakes that people make. … But you go through all that, growing pains, and then you move on." 
Ricci's older sister and mother inspire her to be better. As the actress sees it, "I have a sense of my friends and family. I keep myself fairly closed off from what's going on in the business. It doesn't interest me."
She endured a difficult public breakup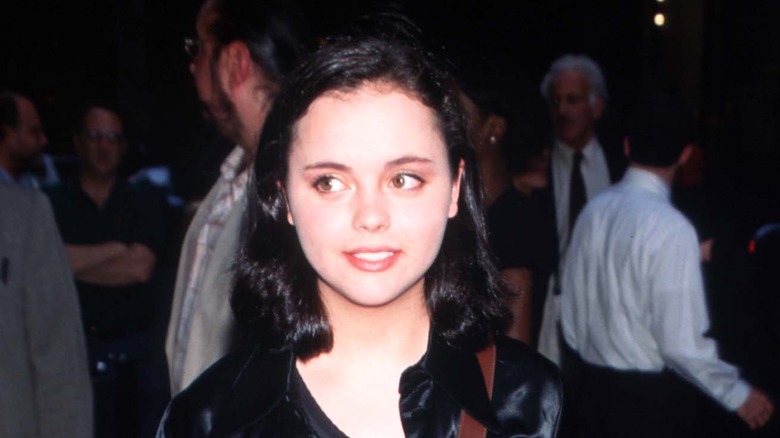 As People reported, in 2021, Christina Ricci obtained a restraining order from estranged husband James Heerdegen, whom she married in 2013 and filed for divorce from in 2020. Under the order, Heerdegen had to stay at least 100 yards away from the actress and was also barred from seeing their son Freddie, who was born in 2014. According to Ricci's petition, she was subjected to "severe physical and emotional abuse" at Heerdegen's hands, often in front of their child, which began as soon as she became pregnant. 
The COVID-19 pandemic made things increasingly difficult, as Ricci found herself "stuck in the house with a man who had physically and emotionally abused me, and knew that I wanted to end the marriage." Heerdegen refuted all of his ex's claims. Ricci has long been an advocate for women, telling Total Film back in 2007, "For years I've worked with RAINN (the Rape, Abuse & Incest National Network) and that's how victims of abuse can react when untreated." Ten years later, in an interview with The Guardian, the actress refused to be drawn on her personal experience.
If you or someone you know is dealing with domestic abuse, you can call the National Domestic Violence Hotline at 1−800−799−7233. You can also find more information, resources, and support at their website.
Christina Ricci just wants to do her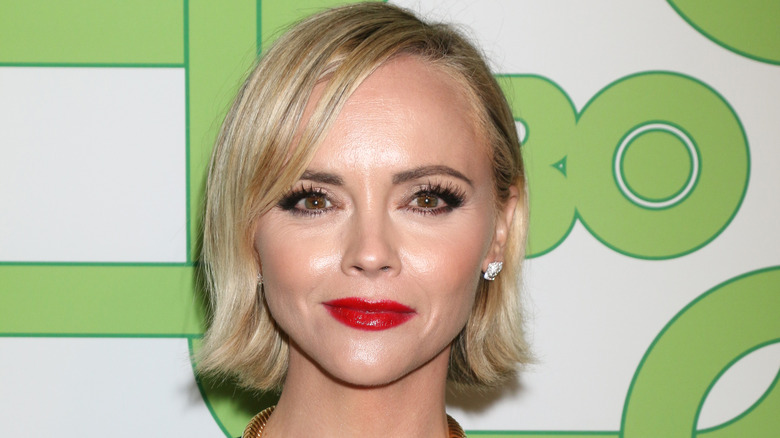 Looking back on her impressive career in an interview with The AV Club in 2019, Christina Ricci admitted it wasn't until she became a mother herself that she finally understood "what life is all about and what's most important," noting it "has very much stabilized me." 
Unlike many former child stars, who spend their adult years shying away from publicity after being burned so badly by fame, Ricci only really considered giving up acting when she was younger, reasoning, "this is a pretty good job." Now, the way she looks at it is, "I really love acting itself. I love filmmaking. I love being a part of it. The fame stuff, I could do without it … But the work itself? It's my passion. I couldn't do anything else."
Speaking to Indiewire that same year, the "Pan Am" star explained the older she gets the more important it is to do work that's meaningful, too. "I want to contribute to the world, I don't want to just take from it," she explained. Likewise, Ricci doesn't want to feel taken advantage of, as she did in her younger years, stating emphatically, "I am now more in charge of myself and doing things because I understand more fully what life is supposed to be about."
Source: Read Full Article