Ree Drummond has an old-school tuna noodle casserole recipe that's the perfect weeknight comfort food dinner. The Pioneer Woman star said the easy meal can be made in advance and heated up when you're pressed for time.
Ree Drummond loves a good casserole recipe
Drummond demonstrated how to make her tuna noodle casserole recipe on an episode of The Pioneer Woman. "Comfort starts with 'C' and 'C' stands for casserole. Just saying the word casserole completely warms my soul," she explained. I've been a fan of them my whole life."
The Pioneer Woman star continued, "I'll tell you what — I'll casserole just about anything. Corn, green beans, potatoes, chicken, turkey, and even tortillas. Then there's baked ziti and meatball pasta bake, where casserole meets pasta."
She added, "And that's exactly what I'm making now. Tuna noodle casserole is a comfort classic. So delicious."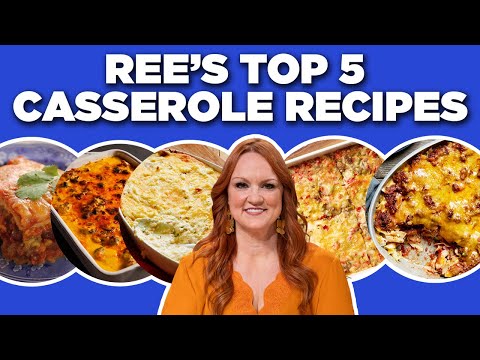 How to make Ree Drummond's easy tuna noodle casserole
Drummond shared the process for making her tuna noodle casserole recipe, beginning with the "base." She sautéed finely chopped mushrooms and diced onion in butter. "I'm going to turn this into a really thick, rich sauce," Drummond shared.
She sprinkled in flour and stirred everything together, then added sherry. "Talk about a comfort flavor for me. Any time my mom made any sort of creamy noodle casserole, she'd add a splash of sherry to it," the Food Network host said. "Every time I taste it, I just get that same feeling."
Next, she added milk, salt, and pepper and thickened the sauce over the heat. Drummond added white albacore tuna, diced red bell pepper, and parsley. "I love the burst of red in this casserole," Drummond explained. "Let's face it, tuna noodle casserole is not brightly colored. It's pretty beige all around."
As for the noodles, Drummond admitted she's a purist. "You've got to use egg noodles with tuna noodle casserole," she explained. "You can't use anything sophisticated like penne or mostaccioli."
Drummond poured everything into a buttered casserole dish. "That has comfort written all over it," she said. For "a little crunch," Drummond sprinkled a mixture of panko bread crumbs, butter, and parsley over the top.
She baked the casserole in a 400 degree Fahrenheit oven for 25 minutes and served it with a simple side salad and French bread.
The full recipe is available on the Food Network website.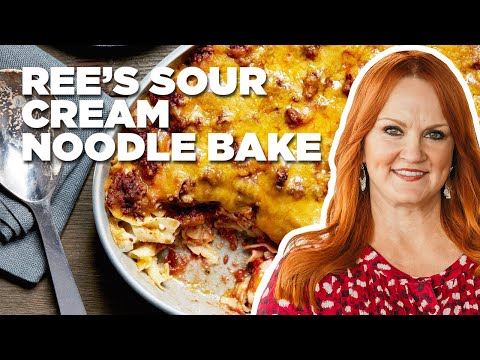 'The Pioneer Woman' star gives the classic noodle casserole a new twist
Drummond also gives an upgraded spinach-artichoke spin on tuna noodle casserole. "This easy dinner is like a warm hug," she wrote on The Pioneer Woman website in 2020. "This casserole reminds me of a simpler, kinder time. I hope you feel the same!"
Drummond melts butter in a pan and adds garlic, cooking for 1 minute. Then she adds spinach and cooks it briefly until it wilts, removes it from the pan, and adds the artichokes, cooking for another few minutes.
The Pioneer Woman star removes the artichokes from the pan, melts more butter, and sprinkles in the flour. She adds the milk and sherry and cooks everything until the sauce thickens. She seasons the sauce with salt and pepper then removes it from the heat and whisks in cream cheese.
Finally, she stirs in the tuna, spinach, artichokes, parsley, and cooked egg noodles then pours it into a baking dish. Drummond tops it with a panko mixture and bakes it for 25 to 30 minutes in a 400 degree Fahrenheit oven.
Source: Read Full Article