Nicole Kidman showed up at the 2022 Academy Awards and within minutes of arriving assumed her natural role as a viral Oscars meme thanks to this photo: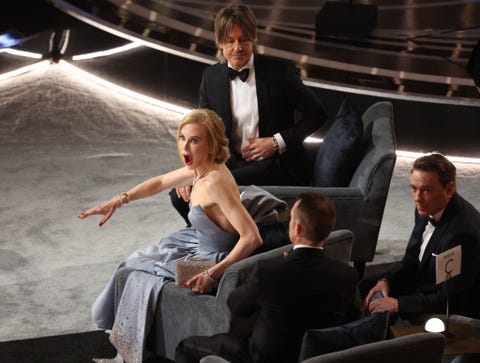 This picture is obviously the best thing that's ever happened, and due to its sheer power, it was incorrectly assumed to be Nicole's reaction to Will Smith slapping Chris Rock during the show. But this moment actually went down well before Will and Chris' altercation—and the photo was actually shot during the Oscars pre-show.
Photographer Myung Chun of the Los Angeles Times told Vulture that Nicole was actually reacting to seeing Jessica Chastain:
Of course, this isn't the first time Nicole's hands have gone viral at the Oscars. May I remind you of this?
Nicole actually spoke about this moment on the Kyle and Jackie O radio show, saying "I was like, 'I wanna clap, I don't wanna not be clapping.' That'd be worse, right? Like, 'Why isn't Nicole clapping?'"
Welp. This has been. As ever. Nicole Kidman.
Source: Read Full Article