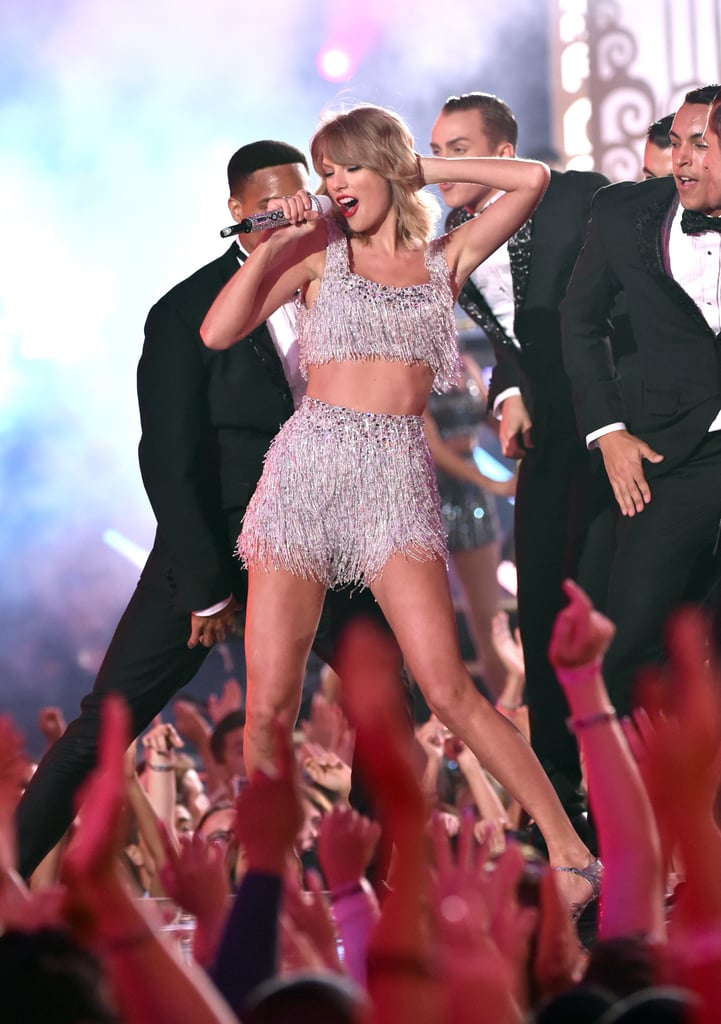 Taylor Swift Performing at the 2014 VMAs

Taylor Swift is making her big return to the MTV VMAs stage this month. Following the release of her upcoming Lover album, the "ME!" singer will hit the stage for a very special performance on Aug. 26. The last time she attended the show was all the way back in 2015, so it goes without saying that fans are superexcited.
Taylor certainly has a long history of mending feuds at the VMAs. In 2015, Nicki Minaj proved there was no more bad blood between her and Taylor when she brought out the singer during her opening number, and that same year, Taylor and then-friend Kanye West also hugged it out on stage, six years after he famously interrupted her acceptance speech. Maybe this time Taylor and Katy Perry will flaunt their newly mended friendship? Ahead of Taylor's VMAs appearance, take a look at her best moments at the award show.
Source: Read Full Article