In the early 1990s, Stevie Nicks began compiling a greatest hits collection from her solo career. To spark interest in the album, Nicks' label insisted that she include new songs. They paired her with two young musicians to add modernity to the new tracks. Nicks got along with both, but she particularly appreciated the time she spent working with Bret Michaels. 
Stevie Nicks enlisted young artists for her solo album
Nicks collaborated with Michaels and Jon Bon Jovi on her Timespace album. Her producers made it clear that the collaboration was a necessary career move, even though she didn't like her song with Bon Jovi.
"I was told by the industry, by management, by the record companies, and by everyone else, that if I did not do this, and reach this new audience, that my career was simply, finally, completely over," she told Vox, per Genius. "They exerted all the pressure you could possibly exert, they scared me to death. So I did the song, and is it a big hit song? No, it's not."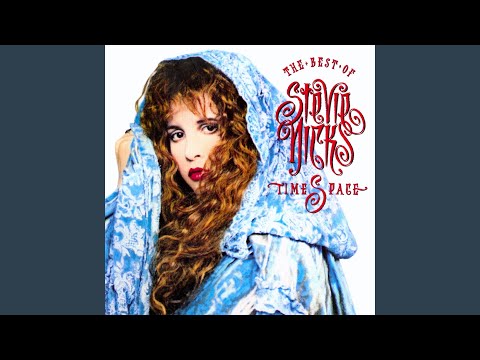 Though she wishes the collaboration had gone better, she liked Bon Jovi.
"He was nice to all the ladies," Nicks said, per the book Gold Dust Woman: The Biography of Stevie Nicks by Stephen Davis, "and he had the best butt of all time."
She grew close to a young Bret Michaels
Nicks had a better time collaborating with Michaels on "Love's a Hard Game to Play." Though they were 15 years apart, they quickly hit it off. Before recording the song, they had a night out and connected over dinner.
"Number one, she is awesome," Michaels said on The Talk, per Ultimate Classic Rock. "We wrote an incredible song together. But the night before, I came into town. We went out to dinner, had the best time. We laughed, closed the place down. We were up on Sunset Strip, a restaurant up there. The place closed down. We laughed, told stories. It was awesome."
According to Michaels, he had an incredible experience working with Nicks, but their relationship never went further than friendship. Still, there was a spark between them.
"I say this with all respect – beautiful woman all the way around, but there was no 'rock of love,'" he said. "It was good, though. There was tension. You know what I mean?"
In the album notes, Nicks left glowing praise of Michaels.
"A new friend, in this business, who asks for nothing but for me to be happy is a very rare thing," she wrote. "I hope he will remain my friend for a long time, because finding someone like him seldom happens in one's lifetime. … He has brought something back to me that I thought I had lost … my laughter."
Stevie Nicks considers herself a romantic
Though their relationship never moved past friendship, Nicks is a self-described romantic. She's happily single, but she likes the idea of love.
"I'm not going out with anyone. And I haven't gone out with anyone in a long, long time," she told The Guardian. "But I will say, I am always a romantic and I'm never averse to the fact that it is possible that you might turn a street corner and walk into somebody that just catches your eye, because it's happened to me a million times."
Source: Read Full Article