This sounds like a HUGE controversy in the making, even for the always-dramatic Bachelor franchise!
When the show next hits the airwaves on ABC next week, leading man Peter Weber will apparently be confronted by one contestant's alleged homewrecking past! Worse still, the big reveal could un-do everything the poor pilot has been building for himself throughout this season's journey towards love.
First off, for those who don't want to read any spoilers, we're throwing out a SPOILER ALERT right here, right now!
If you don't want the show to be spoiled, do NOT read the rest of this post.
See ya! LOLz!!!
But for those who are interested to know more, well, here we go…
According to Reality Steve, this coming week's episode is the one in which cast member Victoria Fuller is called out by a woman from her hometown (Virginia Beach, Virginia) over allegedly sleeping with multiple men in the past who had been married at the time to her own (now former?) friends!
As the reality TV gossip guru blogged himself while reporting the MANY stories and allegations he received about Fuller, even he was shocked at the sheer number of negative things people had to say about her (below):
"I wanted to finally report to you on everything I've heard on Victoria Fuller since before I had even announced she was a contestant on this season. I can honestly say in all my years doing this, I have never had so many negative stories and as many people contact me about one person than I have this season with Victoria Fuller. It's been unreal to be honest."
Wow… that's not a good sign!!! But now, for the juicy stuff.
The blogger continues on in his trademark matter-of-fact tone, pretty much just listing out all the s**t that Victoria is alleged to have been involved in around Virginia Beach (below):
"…I was told Victoria has a horrible reputation in the Virginia Beach area for, well, being with married men. As with anything, first time hearing something, you take it with a grain of salt. But then the emails kept coming, and coming, and coming, and coming all saying the same thing. Basically that she was bad news, many people in Virginia Beach knew the stories about her, and I should look into it more. Not only that, but if I looked deep enough, I'd probably be able to find a marriage or two that she broke up because of it. So I looked. And I found. And I'm not talking about this happening once, or even twice. The info I was receiving was talking about her having done this three or four times … When digging deeper, not only did I find this behavior to be true, but I also found out that the wives of the husbands that Victoria was having relationships with, were actually women Victoria knew and was friends with. Like, had attended their wedding and s**t. Double whammy."
And more:
"I can tell you today that I personally was in touch with women whose now ex husbands were involved in relationships with Victoria while still married, and both confirmed it to me. Could I have gone off the gossip and told you this a month ago? Sure. But for something this serious, I couldn't just start calling someone a homewrecker because emailers were telling me to. I needed to hear from those women whose husbands were directly involved with her. And they confirmed it. When Victoria is able to speak on this, will she admit to it? Of course not. Is she gonna say, 'Yep, I did that. My bad. It's on me.' No. But that doesn't mean it didn't happen. Because if you ask the two women I spoke with, they would absolutely say otherwise. So it's whose word you choose to believe."
OMG!!!
Well apparently that all comes to a head in this upcoming week's new episode, when a woman from Victoria's past confronts her while she's in the middle of a date with Peter.
And from the looks of the teaser clip promoting these hometown dates, it looks like this coming week's ep may be must-see TV (below):
Yikes!!!!
Oh, and BTW, yes Victoria is the same contestant who was caught up in that White Lives Matter controversy earlier this year, too. And she's also the girl who was set up in that Chase Rice controversy!
Way to go, Bachelor producers. You sure know how to pick 'em! LOLz!!!
Seriously, though, what do U think about all this, Perezcious readers?! Can U not wait for next week's episode, or what??
Nothing like a little Valentine's Day Bachelor drama to REALLY get our juices flowing, ya know?! Ha!!!
Related Posts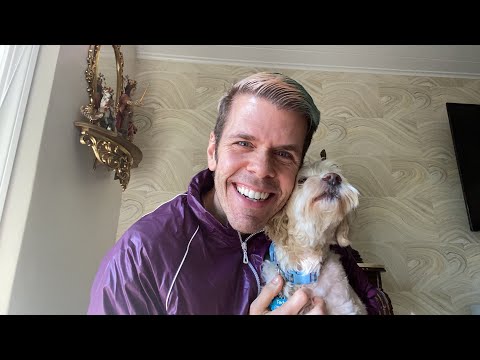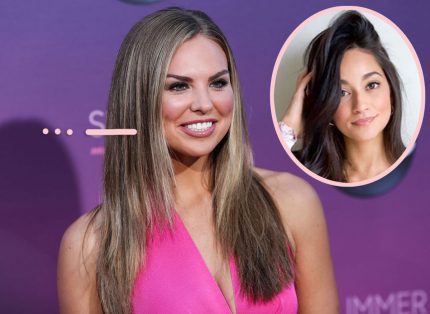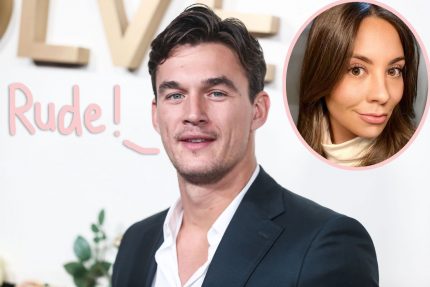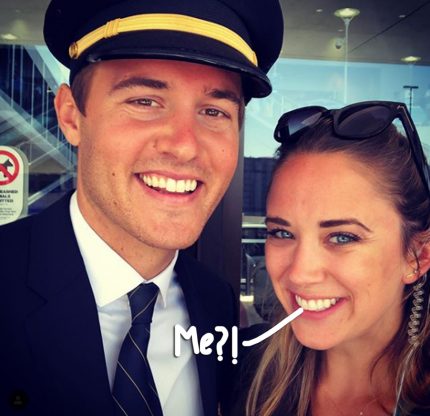 Source: Read Full Article