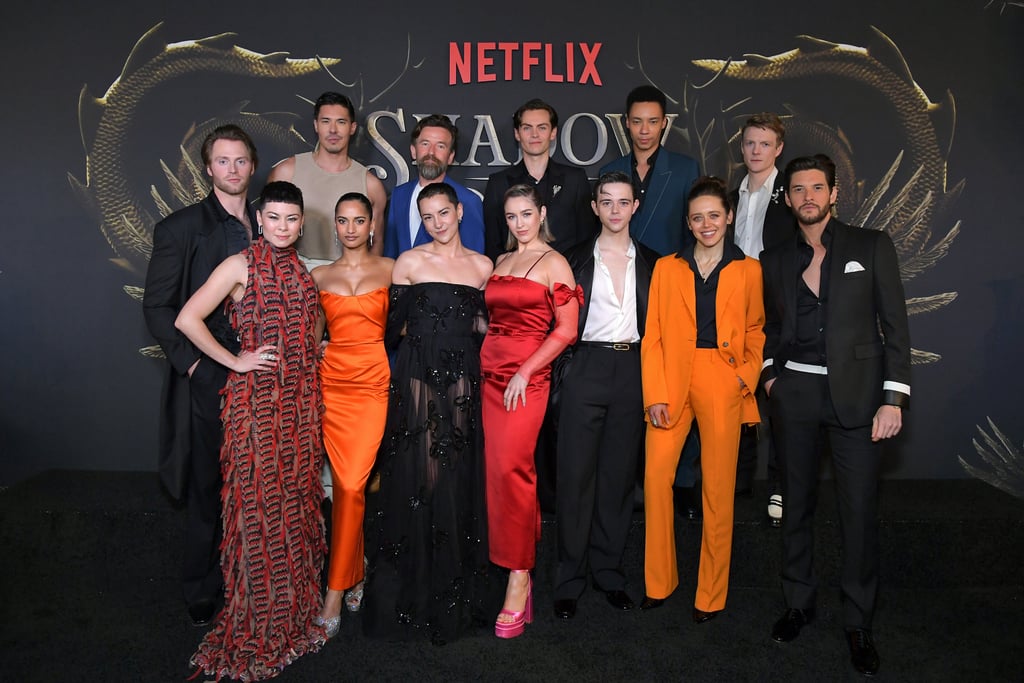 "Shadow and Bone" Season 2: Who Are the Cast Dating?

Fans quickly fell for the cast of "Shadow And Bone" when the show first premiered on Netflix in 2021, and now that the fantasy series is back for a second season, there are even more characters to love as four new stars have joined the cast. Lewis Tan has signed on as Tolya Yul-Bataar; Anna Leong Brophy as Tamar Kir-Bataar; Patrick Gibson as Nikolai Lantsov; and Jack Wolfe as Wylan Hendriks. They join original cast members Jessie Mei Li (Alina Starkov), Ben Barnes (General Kirigan), Freddy Carter (Kaz Brekker), Amita Suman (Inej Ghafa), Kit Young (Jesper Fahey), Archie Renaux (Malyen "Mal" Oretsev), Danielle Galligan (Nina Zenik), Sujaya Dasgupta (Zoya Nazyalensky), and Calahan Skogman (Matthias Helvar).
Showrunner and executive producer Eric Heisserer shared a breakdown of what viewers can expect from the upcoming season in an interview with Netflix's Tudum in March, confirming that the new characters will play a big part in the plot. "The most wonderful thing about season two is that we get to advance the story of these characters that we'd left in precarious positions at the end of season one," he explained. "There's a lot of potential for them this season. They have to face the consequences for their actions, and then they get to meet new people along the way. The Grishaverse also expands in this season, both in mythology and in characters."
Leigh Bardugo — who is the author of the book trilogy that the show is based on — also shared how the new characters will shake things up. "We are going to get to see some incredible new characters," she said. "We're going to see characters interacting with each other, questing with each other, fighting and laughing with each other, who we never got to see together in the books — and I think that's a unique thing about this show."
With the cast growing, fans naturally want to learn more about the actors portraying their favorite characters. So to find out who the cast of "Shadow and Bone" season two are dating in real life, keep reading.
Source: Read Full Article