Rihanna was with her boyfriend A$AP Rocky yesterday when the rapper was arrested, according to reports from TMZ. The pair had just gotten back from spending time in Rihanna's home Barbados when they touched down at Los Angeles International Airport to a fleet of about 10 officers waiting to detain Rocky, the outlet explained.
Rihanna, who is in the third trimester of her pregnancy, was apparently "shocked" by all of it and her boyfriend was just as "blindsided," wrote TMZ. "Cops chose not to give Rocky or his team a heads up," claimed the outlet. "In fact, we're told the arrest was more than a week in the making." TMZ spoke with police who said the ambush arrest was a tactic "to see if they could find the gun used in the shooting."
The alleged shooting went down in 2021, and apparently "cops wanted to find the gun and worried if they gave Rocky a heads up, he might [get rid of] it," reported TMZ. A search of Rocky's home happened at the same time of his arrest, explained the outlet.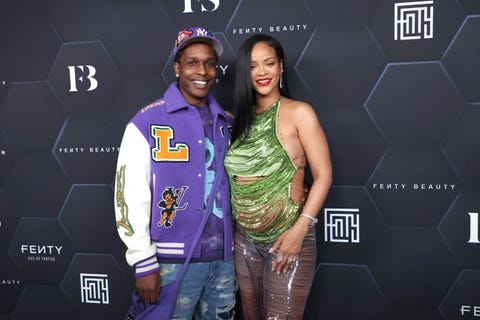 A source told Entertainment Tonight echoed similar sentiments about the shock Rihanna and A$AP both felt, saying, "This arrest was not something they saw coming." The situation is sucky in general, but the timing is obviously worsened since Rihanna is in the homestretch of her pregnancy. "This drama is the last thing Rihanna needs right now," the source said to ET. "She wants to be mellow, relaxed, and focused 100 percent on the arrival of her baby—not stressing out!"
Source: Read Full Article