When PorshaWilliams had her daughter, Pilar Jhena, it was a dream come true. During theyears she's been on The Real Housewives of Atlanta, she's beenthrough a divorce, swam in the dating pool, found love with Dennis McKinley,and brokeup with him too. After some uncertainty in her love life, she's definitelyhappy about becoming a mom, but what's up with baby number two?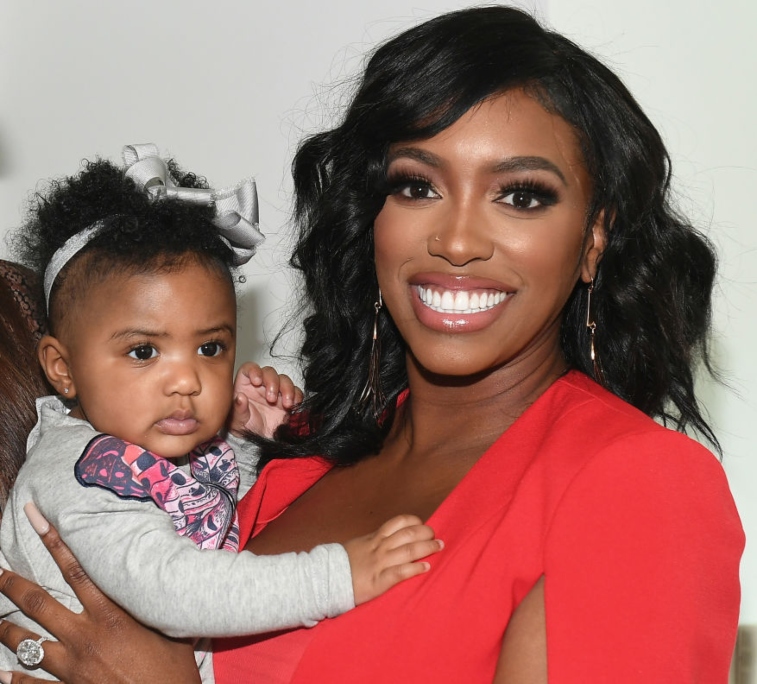 Fans have been curious about another baby for Williams
Williams has slowly but surely become a fan favorite castmember on RHOA, and people are interested in her plans to grow herfamily. Baby PJ (as Williams calls her) is only eight months old, but there'stalk of giving her a sibling. Fans hit up Dish Nation to ask whether Williamsand McKinley are planning to get pregnant again and she answered the questiondirectly.
"We've been talking about and if it does not happen by PJ's birthdayor by June—my birthday next year—then it won't be happening… so."
When co-host Da Brat pressed to see if the couple's been tryingfor a second child or are waiting for an "oops," Williams responded with an "Ifit happens it happens."
Translation? It sounds like they're on a timetable but if apregnancy happens on its own, they'll take it.
Williams and McKinley split up briefly but are getting backon track
While it seemed like things were going peachy for Porsha fora while, news of her breakup hit the web during the summer. Rumors ofinfidelity spread on social media, and though she initially stayed quiet about thingsin real life, Williams has been open about her relationship woes on this seasonof RHOA.
The pair got engaged in September 2018—a scene that playedout on the show—but Williams confirmed that her fiancé was unfaithful duringher pregnancy and that was the cause of their problems. She's been talkingabout her pain on RHOA and viewers have seen the two go to couples' counseling.According to what Williams said on the radio, they've been taking it one day ata time.
Wedding bells are coming for Porsha and Dennis
One thing Williams has assured fans of is that she and McKinleyare engaged again and are shooting for a wedding sometime in 2020. USWeekly reported that Williams discussed their re-engagement when she was aguest on Watch What Happens Live on Dec. 1. They haven't set a date yet,but Williams is back to wearing the same engagement ring that she wasoriginally given.
Baby PJ was born in March 2019, but Williams doesn't mind if she has another baby and her children are back to back. For fans of Porsha Williams and her personal story, it will be a matter of waiting to see if she'll be walking down the aisle first or cradling her second bundle of joy.
While some aren't happy that she reconciled with McKinley, others are hopeful that the duo can work things out and build a strong foundation for their family—no matter how many babies are in their future.
Source: Read Full Article