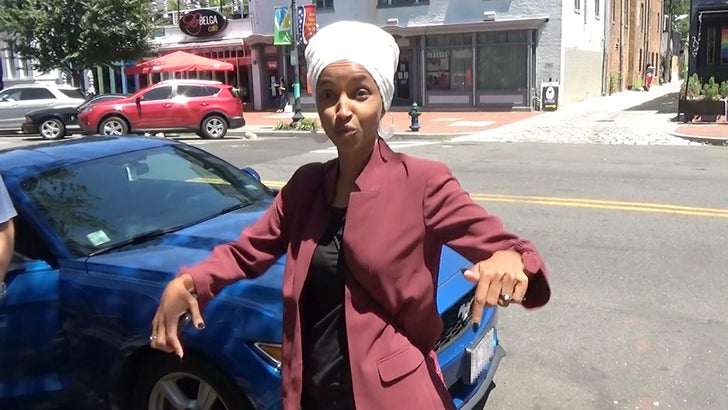 Congresswoman Ilhan Omar says President Trump's xenophobic tweets are disturbing, because while she's heard those very words before — they've never come from the White House.
The U.S. Rep from Minnesota is not holding her tongue in responding to Trump — telling a photog Monday in Washington, D.C. … she's been a citizen for 2 decades, and the other Congresswomen he attacked were born in this country. That aside, she dismissed his comments as old-school racist and xenophobic rhetoric.
As you know by now … President Trump said Sunday that 4 sitting minority female members of the House of Representatives should go back and fix the "totally broken and crime infested places from which they came."
Rep. Omar says all 4 Congresswomen plan to introduce a resolution to call out and condemn such messages coming from the Trump administration.
Last but not least, Rep. Omar has a message for all immigrants, especially kids, who are feeling dejected and hurt by the President's words.
Omar, along with Reps Alexandria Ocasio-Cortez, Rashida Tlaib and Ayanna Pressley — have all also rebuked Trump on Twitter, and plan to hold a news conference Monday to address the issue.
Source: Read Full Article