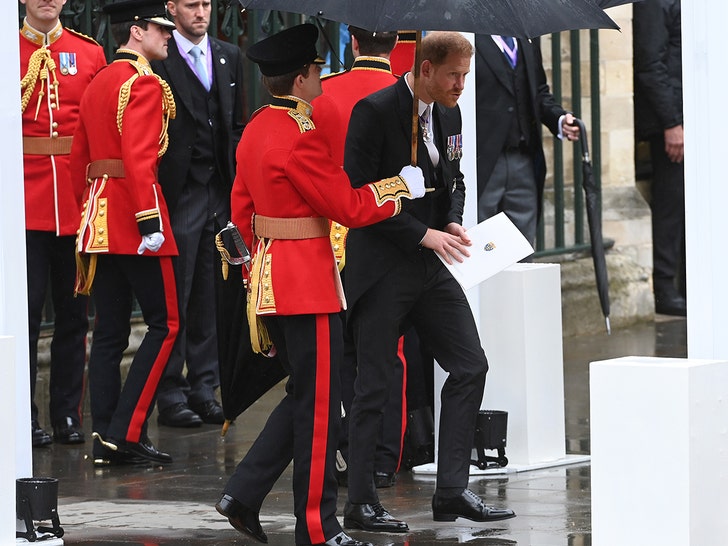 King Charles and Queen Camilla celebrated their coronation with the Royal Family on the balcony of Buckingham Palace, but one person was an obvious no-show at the festivities: Prince Harry.
In fact, Harry was seen driving away from Windsor Castle after the coronation so he could catch a flight back to the U.S. to celebrate his son Prince Archie's fourth birthday with wife, Meghan Markle.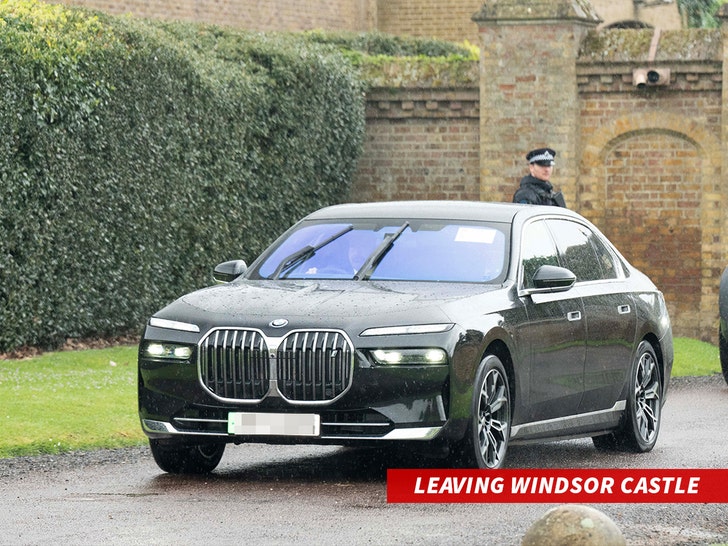 Even if Harry had stayed behind, he reportedly would not have been allowed on the balcony since he and Meghan stepped down as senior members of the Royal Family in 2020, putting aside their monarchal duties.
Instead, the newly crowned king and queen of the United Kingdom were surrounded by other Royal Family members, including Prince William, his princess wife, Kate, and their kiddos, Prince George, Princess Charlotte and Prince Louis.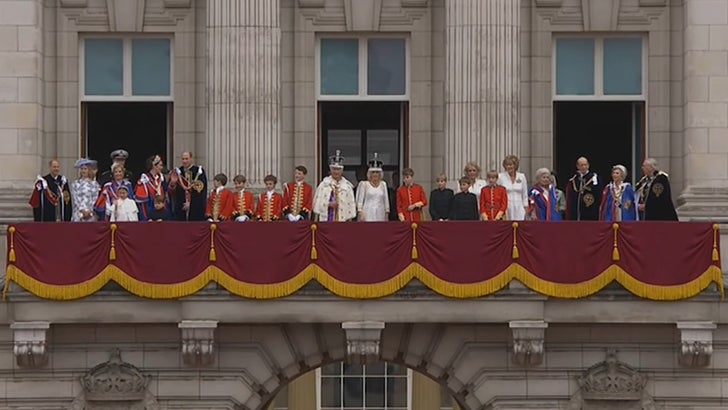 Harry's early exit might also be tied to his experience at the coronation. It didn't exactly go great for Harry, who was relegated to the third row during the ceremony while William got front-row seats with Kate.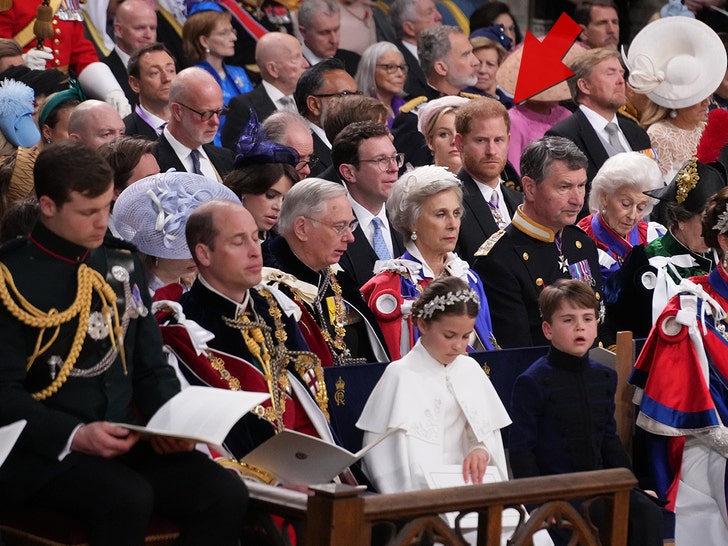 Harry also arrived solo to the event, leaving Meghan at home in Montecito with Archie and their daughter Princess Lilibet. While at the coronation, Harry seemed to be in an awkward space as he interacted with family, putting on fake smiles and forcing himself to laugh.
Stay tuned. We're pretty sure this drama will continue.
Source: Read Full Article