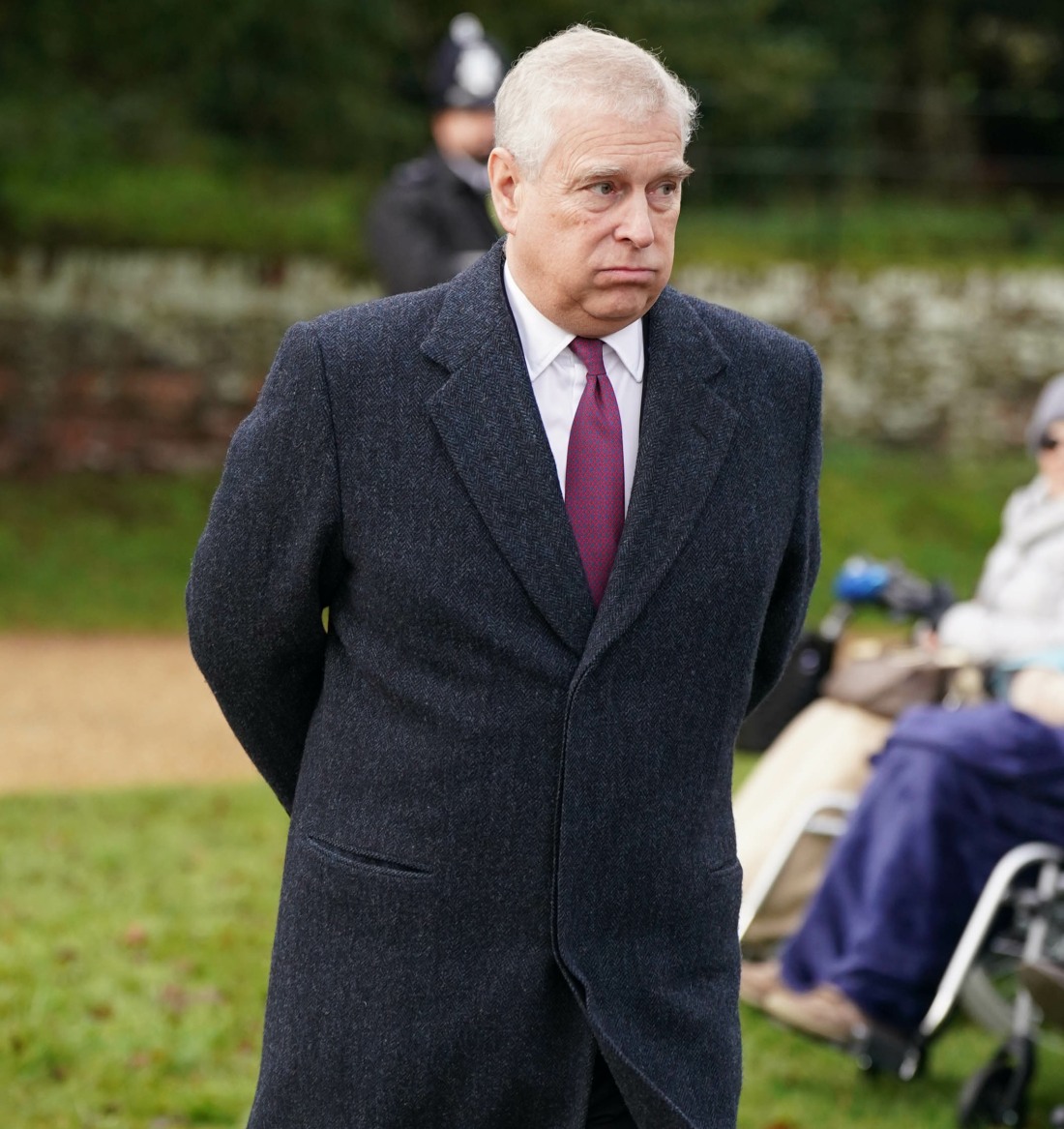 Another week full of news and gossip about Prince Andrew. It's been clear this whole time that Andrew still has many "allies" in the British establishment and in the media, and he's also paying people to tell him what he wants to hear. "Sources" recently told the Daily Beast's Royalist that Andrew "rues the day" he ever settled out of court with Virginia Giuffre, and he's still playing the "we never met" game, despite photo evidence. It seems Andrew still believes he can somehow, some way, overturn the settlement and somehow get those millions "back." You might think, hey, didn't Andrew get a large inheritance from his parents and isn't he blowing through that inheritance on this stupid, going-nowhere fight? You would be right, and apparently King Charles has taken notice too, because Charles isn't going to pay for Andrew's lifestyle much longer. From the Daily Mail:
Charles is trying to force Andrew out of Royal Lodge? Prince Andrew fears the King is trying to force him out of his £30 million Windsor home by slashing his annual grant. A furious Duke of York is telling friends that without hundreds of thousands of pounds a year from his older brother, he will be unable to maintain Royal Lodge and will have to move out by September.

Charles said it's belt-tightening time: The Duke formerly relied on the generosity of the late Queen to support him with private funds from the Duchy of Lancaster, last reported at £249,000 a year. But it is understood that in the past few weeks all members of the Royal Family have been told to tighten their belts and to expect less money from the Duchy – now owned by Charles – than in the past. Those in the Duke's inner circle feel that he has been targeted as his only other annual income is a small Navy pension, so he will be particularly hard hit.

A royal eviction: One friend said: 'It feels as though his brother wishes to evict him.' Another source said: 'He's not being explicitly kicked out but it's expected that he won't be able to afford the maintenance. Royal Lodge has a swimming pool, 98 acres of land and is already in need of some repair.' Another friend said: 'They've been told their subsidy, vital for maintaining Royal Lodge, will be cut as soon as April.'

Andrew has money from his parents though: Others point out that the Duke has received a substantial inheritance from the late Queen and Prince Philip. A source said: 'This is about Charles telling Andrew that he can use his own money to pay for things. The same goes for other members of the family, such as Princesses Beatrice and Eugenie. And while there is leniency with working members of the family, who have offices funded by the Sovereign Grant, there have been other examples. Sophie and Edward's daughter Lady Louise, for example, inherited Prince Philip's carriage but Charles doesn't feel like he should pay for the upkeep of the ponies to pull the carriage.'

A review of Duchy of Lancaster expenditures: Aware of public opinion, the King is said to be keen to reduce expenditure and 'slim down' the monarchy. Although the Duchy funds are private, he has ordered a major review of how it is spent. He is believed to have guaranteed Andrew an income – albeit reduced – and a home, and is also understood to have agreed to pay privately for the Duke's security, estimated at about £3 million a year, after his team of Scotland Yard protection officers was axed by the Home Office.

Charles is looking at all of the royal properties: There has also been discussion of what to do with the many Royal properties. Aside from the London palaces and the Windsor estate, the King alone has Sandringham, Balmoral, Birkhall, The Castle of Mey, Highgrove and a cottage in Wales plus properties in rural Transylvania. The Mail on Sunday understands that the King has held meetings with the Prince of Wales and Sir Michael Stevens, the Keeper of the Privy Purse, about their future use.
[From The Daily Mail]
It's still insane that QEII subsidized Andrew's giant mansion for years while giving the Sussexes that dilapidated shack. And guess which one the media freaked out about? Anyway, I hoped that Charles would evict Andrew from Royal Lodge, but I doubt that will happen – Charles will just find some way to quietly pay for Andrew's upkeep all while maintaining an air of performative belt-tightening.
Meanwhile, the Sun reports that Andrew has been "keeping an eye on everything Harry and Meghan have been doing in America. They have managed to set up a new working life away from the Royal Family and that is something Andrew has been following very, very closely. He is very interested in the businesses and charity side of things, rather than doing anything on Netflix." Delusional, thy name is nonce. If Andrew steps foot in America, won't the FBI grab him for questioning in the Jeffrey Epstein and Ghislaine Maxwell cases?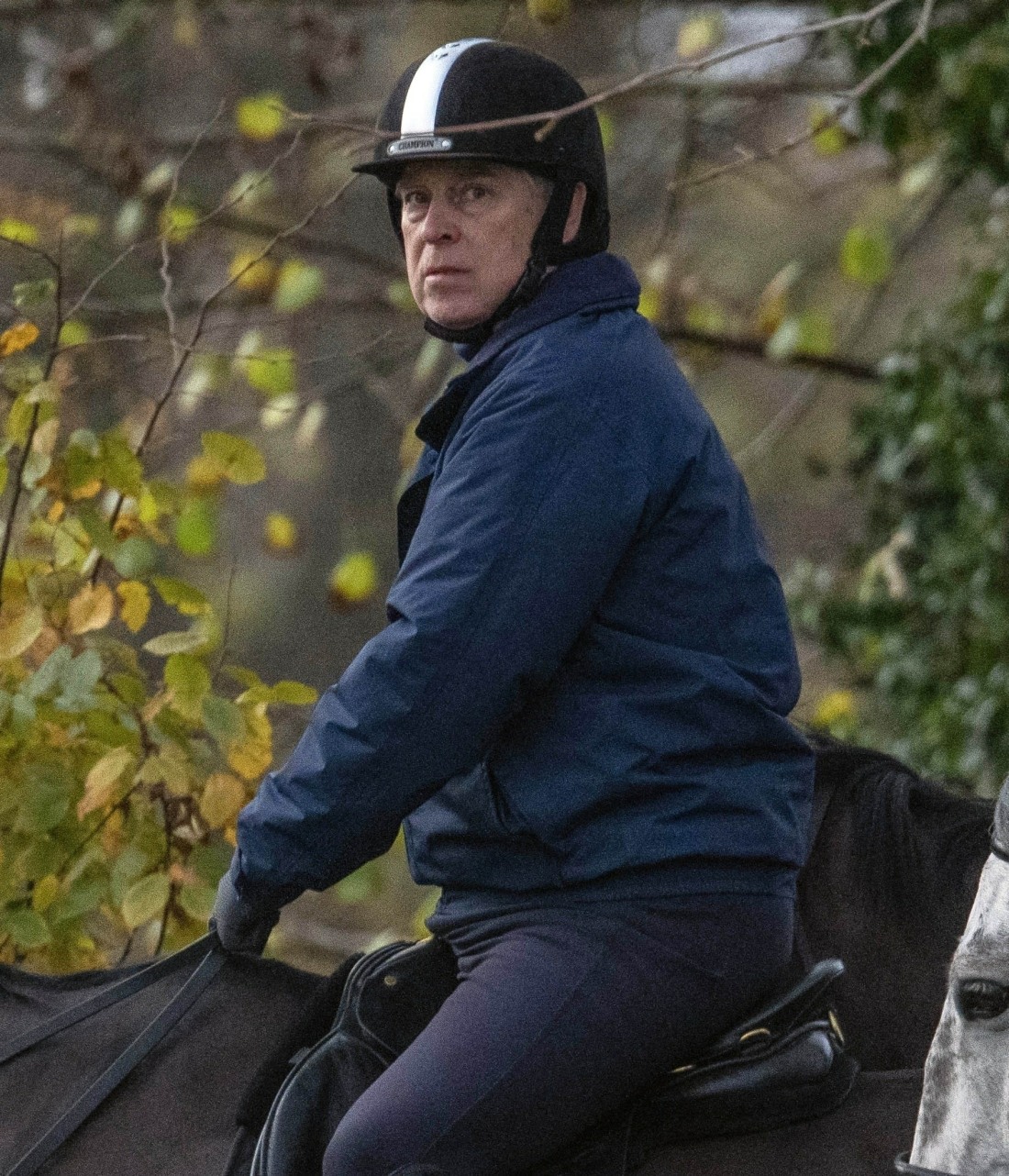 Photos courtesy of Backgrid and Cover Images.
Source: Read Full Article