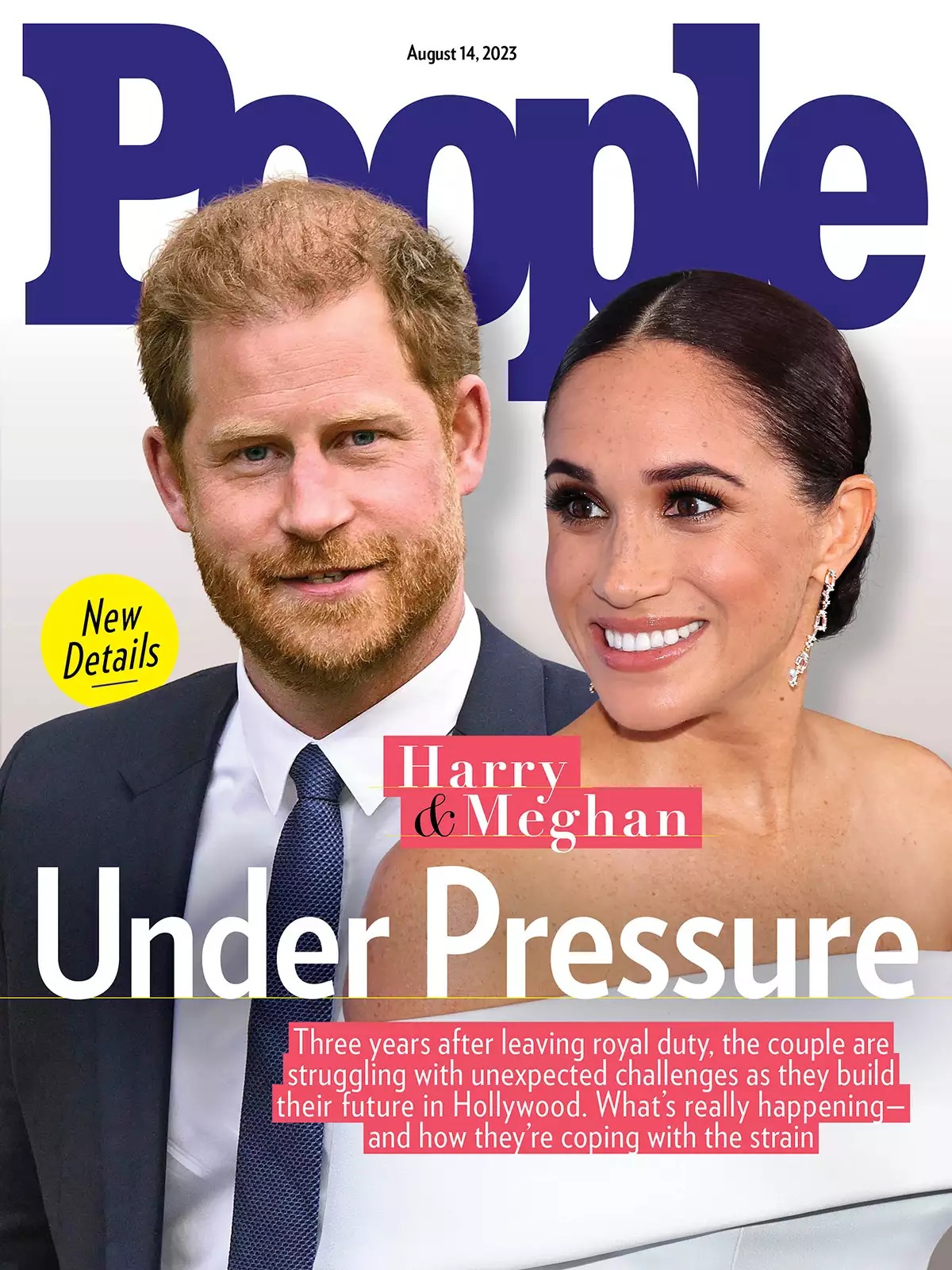 I'm expecting some knee-jerk defensiveness over this, but it's my hope you guys actually read this story and consider what's actually being said and what isn't being said. People Magazine's cover story this week is about the Duke and Duchess of Sussex, their business and what's next for them, especially since the British media is very focused on making Harry and Meghan sound like failures. I still say that they should have done or said more to combat the bullsh-t that went down over their Spotify contract getting canceled, but I've had issues with their communications strategy for a while. I actually think that's their biggest problem – what could have been a larger story about the industry's fluctuations became a story about Harry and Meghan "failing" because they weren't pushing back on anything. Some highlights from People Mag:
Not so solid footing? Meghan Markle and Prince Harry are coming off a record-breaking Netflix series, a hit podcast and a bestselling book — yet finding solid footing in Hollywood remains an ongoing challenge. In June, the Duke and Duchess of Sussex "mutually agreed to part ways" with Spotify after delivering one podcast, Archetypes, under their reported $20 million deal, with executive Bill Simmons publicly criticizing the couple shortly after the announcement. Later that month, the Wall Street Journal took a critical look at their production company's Netflix output. (That deal is worth $100 million.) In July, the entertainment industry itself was rocked by a historic writers and actors strike.

The Archewell brand: Joe Quenqua, a senior media strategist, tells PEOPLE in this week's cover story that the latest headlines reflect "serious growing pains" for the couple's nascent Archewell brand.

A five-year plan: But for Harry, 38, and Meghan, who turns 42 on Friday, "there wasn't necessarily a five-year plan" — as one royal insider puts it — when they left the U.K. Royal life "wasn't a world they wanted for their family," says the royal insider, noting that their choices reflect that. "Everything else flows from that, for whatever time period it takes."

Their deals with Netflix & Spotify: "The royal element and, in some ways, the drama around them inflated the price, deals and expectations," says a top Hollywood insider.

Their other projects: While Prince Harry's book and their Netflix show offered a glimpse behind palace walls like never before, so far it seems that Harry and Meghan's projects without a royal component have struggled to capture the public's attention. Their Netflix docuseries Live to Lead debuted to indifference, and an animated project they were developing called Pearl, about a girl inspired by female leaders, was quietly dropped last year. Some experts say Harry and Meghan are being held to a higher standard than others. "Very few other production companies are measured by what's actually hit the airwaves," says a source close to the couple, noting there are "plenty of things that are in different phases" under their shingle.

Spotify tea: Meanwhile, an Archetypes production source says the couple was not set up for success on Spotify: "They were given no formal lay of the land to kick things off, so they were already on unsteady footing even before the ink was dry." Though Archewell Audio produced just 12 episodes of Archetypes for Spotfiy, the source noted, they "have a lot of ideas and did pitch them," but said there was too much red tape between Spotify and the Sussexes. "Things moved very slowly on both ends."

The future: "Has their final chapter been written? Absolutely not," an industry executive tells PEOPLE. "Hollywood loves a comeback."
[From People]
I've previously made a list of everything they've done in three years (now three and a half years), but it's worth highlighting again: a bestselling memoir; a hit podcast; a successful children's book; a massive hit docu-series; a post-pandemic Invictus Games; setting up a charity and production company simultaneously; investing in a latte company; joining BetterUp as a CIO; producing a successful AppleTV series; welcoming their daughter, and on and on. But even with all they've accomplished, I also think there's room to say that they've flopped a few times and they were too slow out of the gate. Which is basically the point of this People Mag cover story – yes, they've had some major successes, but everything hasn't been rosy, etc.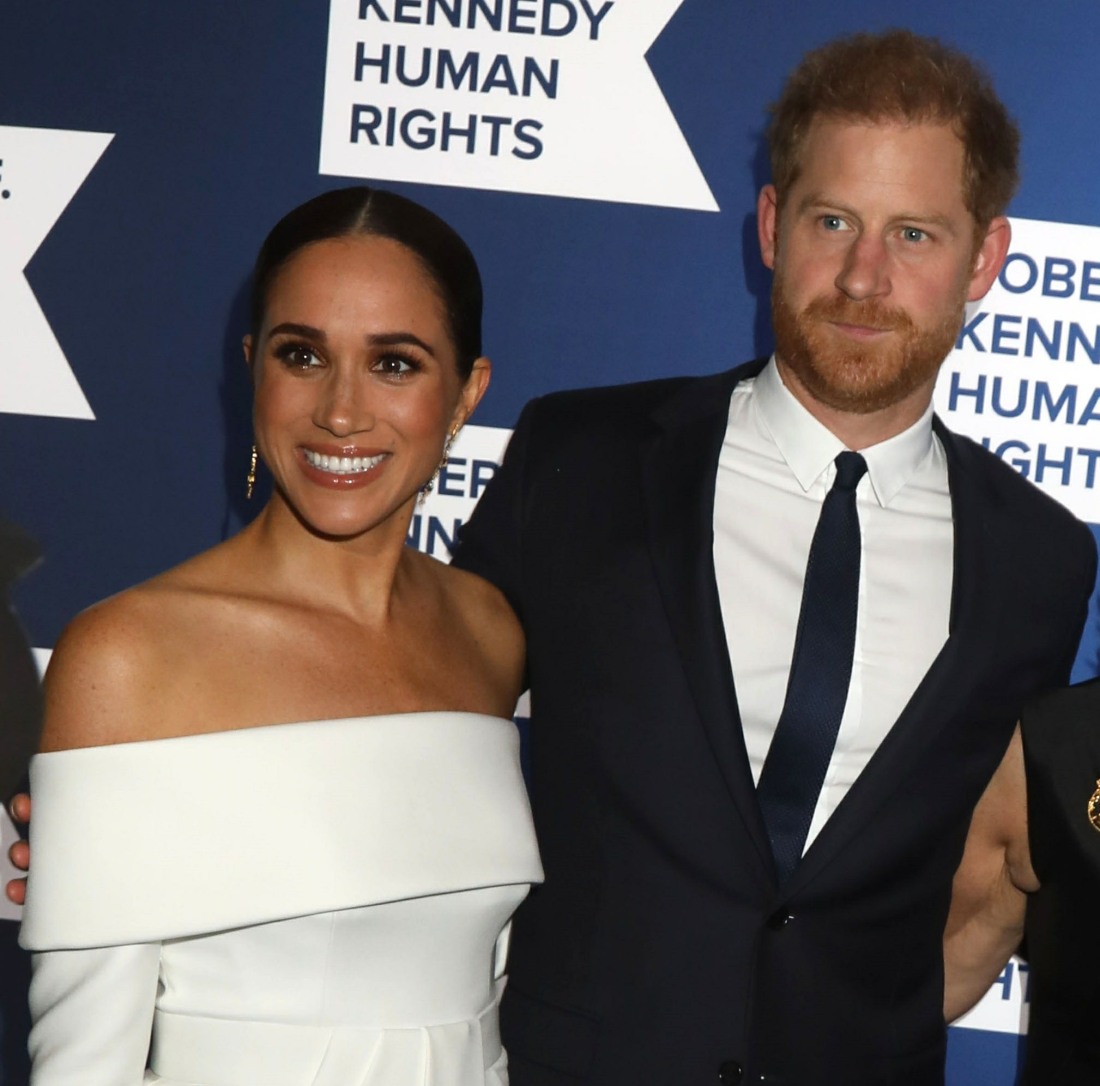 Photos courtesy of Backgrid, cover courtesy of People.
Source: Read Full Article