Olivia Jade is a social media personality as well as a daughter of famous actor Lori Loughlin. In 2019, she also got widespread attention for her role in the college admissions scandal. As such, she often gets messages from people all over the world.
Olivia Jade receives DMs from celebrities as well, including Harry Potter actor Tom Felton. However, she recently shared that she actually left Felton on read.
Olivia Jade reads her DMs a few times a week
Before the college admissions scandal, Olivia Jade was quite active on social media platforms like Instagram and Twitter. After the scandal broke out, she slowed down her posting. She has not updated her Twitter page since 2020, but she can still be found on Instagram and TikTok.
Nonetheless, Olivia Jade recently shared she does read DMs that people send.
"I read my DMs way too often," she admitted on E!'s Down in the DMs. "I probably read my DMs, like, four times a week, five times a week maybe. It's really bad. I shouldn't be reading my DMs that much."
When going through her DMs, Olivia Jade occasionally responds to some messages.
"I try and respond to questions, especially if I know the answer," she explained. "Like, 'Where are those shoes from?' I'll hit somebody back and be like, 'They're from this place.' I'm not the best at responding, but I'm really good at reading them."
Olivia Jade left Tom Felton on read because of 1 reason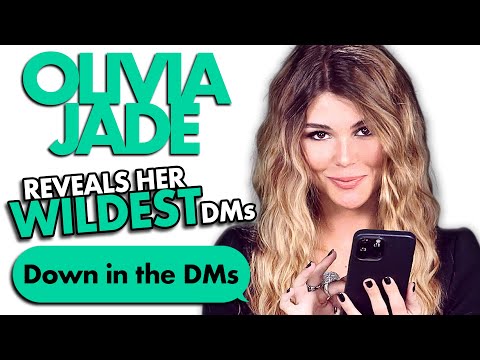 Olivia Jade revealed to E! that she once got a DM from Tom Felton, who plays Draco Malfoy in the Harry Potter movie series.
"I'm really sorry I'm going to expose you but I think you're probably a really nice person," Olivia Jade said before sharing the DM.
Felton apparently wrote to her, "Hello mate. Dig your work." He also added a snake emoji.
In the Harry Potter franchise, snakes represent the Slytherin House, which Draco is a part of. However, Olivia Jade did not respond to him because she did not understand the reference.
"I haven't seen the Harry Potter movies so I didn't get the joke," she shared. "I didn't respond and now I just exposed that I've seen it and I didn't respond so that's also rude of me. I think most people would probably understand and be excited by it. I just need to watch more movies."
Olivia Jade said Derek Hough has not responded to her DM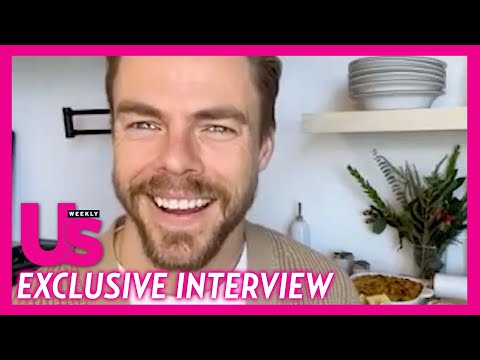 Olivia Jade has been on the other side as well. She shared that, after her appearance on Dancing With the Stars earlier this year, she sent judge Derek Hough a message. However, he did not respond to her.
Olivia Jade explained to E! the situation concerning her exit from the show, "Val [Chmerkovskiy, my partner] and I didn't know that we were supposed to walk off stage when we got eliminated and then come back on, say a final word, say goodbye. So we just walked off stage and never returned."
Afterward, she decided to send Hough a message, saying, "I didn't get a chance to say bye, but I just wanted to say a huge thank you for being so kind this season. I was a fan before and a bigger fan now. So nice to meet you! I'll see you guys soon."
According to Olivia Jade, there is no indication that Hough has "seen" the message. As such, we can only guess that perhaps Hough does not check his DMs very often and has not read her message yet.
Source: Read Full Article