Classic rock musician Neil Young recently posted an open letter demanding that his music be removed from Spotify. Young claims he doesn't want to support or share the streaming platform that exclusively hosts Joe Rogan's podcast because the show spreads misinformation about coronavirus (COVID-19) vaccines. Here's what the musician wrote and what Rogan has said about the coronavirus in the past.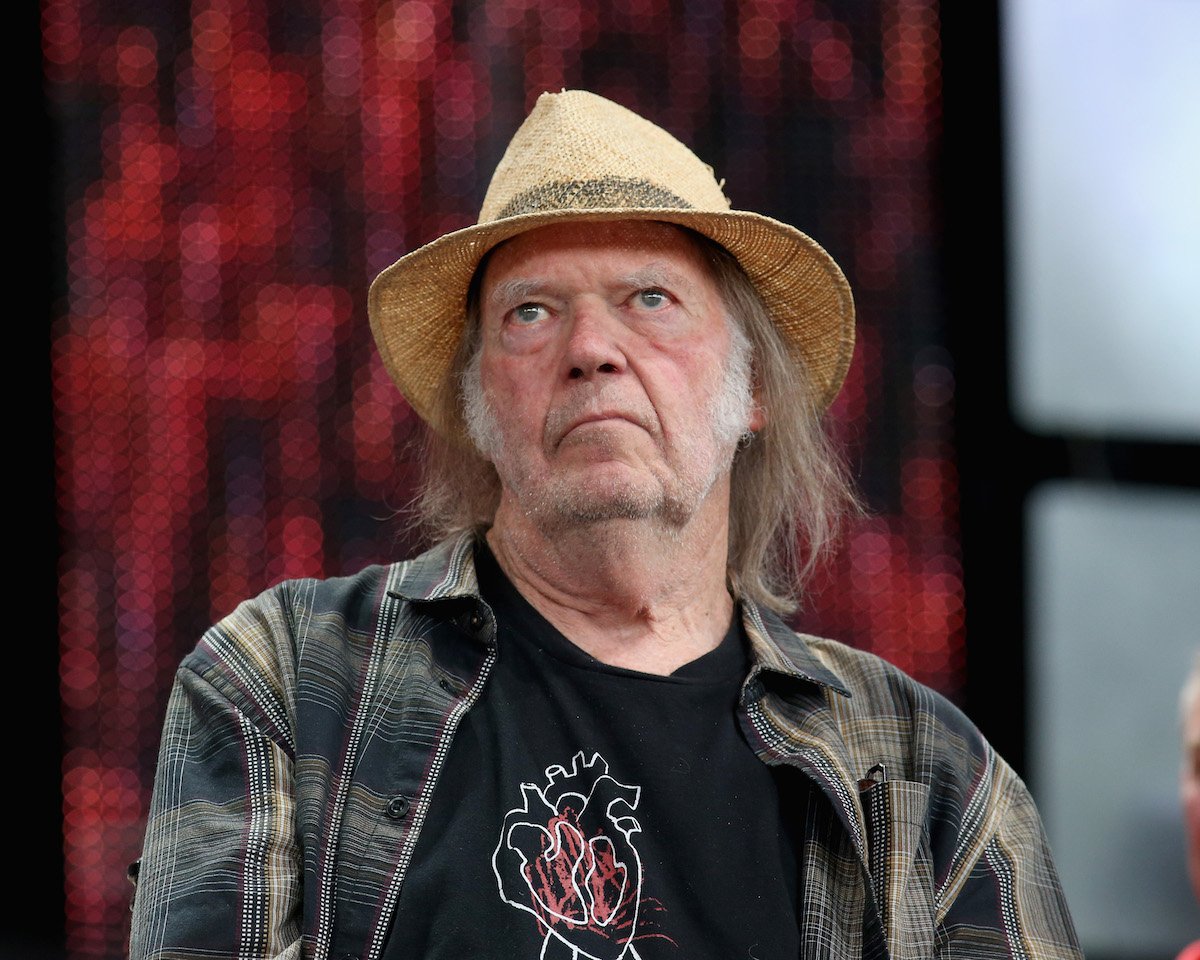 Neil Young ordered Spotify to remove his music because the platform exclusively hosts Joe Rogan's podcast
Musician Neil Young posted, then deleted, an open letter to his record label and management team ordering that they take his music off Spotify.
"I am doing this because Spotify is spreading fake information about vaccines – potentially causing death to those who believe the disinformation being spread by them," Young wrote (via Rolling Stone). "Please act on this immediately today and keep me informed of the time schedule."
The "Heart of Gold" singer continued, "I want you to let Spotify know immediately TODAY that I want all my music off their platform. They can have Rogan or Young. Not both."
Neil Young referenced The Joe Rogan Experience and the podcast's misinformation about the coronavirus. "With an estimated 11 million listeners per episode, JRE, which is hosted exclusively on Spotify, is the world's largest podcast and has tremendous influence," he wrote. "Spotify has a responsibility to mitigate the spread of misinformation on its platform, though the company presently has no misinformation policy."
Neil Young shared his thoughts on the coronavirus before posting his letter about Joe Rogan and Spotify
The "Harvest Moon" singer has spoken out about the coronavirus pandemic before posting his letter about Joe Rogan and Spotify. On Aug. 23, 2021, Neil Young shared a post on his website voicing concerns about venues and promoters prioritizing profits over stopping the spread.
"Garth Brooks and others like him have been responsible and pulled back from doing shows," Young wrote. "That's a good example. But it will take big promoters and managers/agents to make the difference. If it's all about the money, I think they should protect the people who are their livelihood."
He continued, "The big promoters, if they had the awareness, could stop these shows. Without that, everyone just keeps going like everything is OK. It's not."
Young said that promoters are responsible for spreading the coronavirus due to greed. "Live Nation, AEG, and the other big promoters could shut this down if they could just forget about making money for a while," he wrote. "They control much of the entertainment business. They hold the power to stop shows where thousands congregate and spread. It's money that keeps it going. Money that motivates the spreading. The big promoters are responsible for super spreaders."
He added, "Folks see concerts advertised and think it must be ok to go and mingle," Young writes. "It's not. There are super-spreaders events, irresponsible Freedom Fests. We need Freedom to be safe. Not a bad example. This could be just the beginning."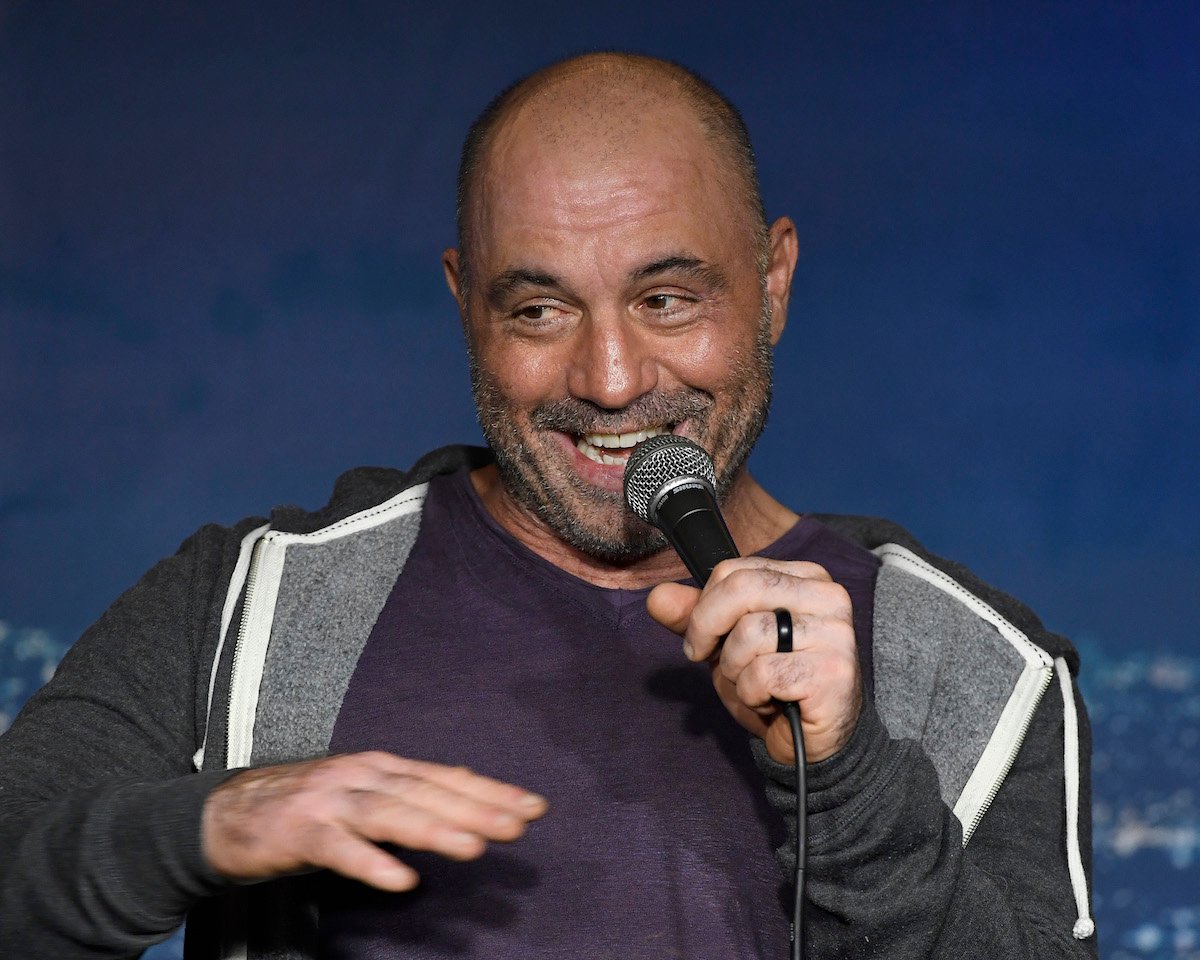 The podcast host has made many controversial comments about the coronavirus
Since the start of the coronavirus pandemic, podcast host Joe Rogan has made several controversial remarks about vaccination. He has been open about his dislike of how the government has handled the pandemic and frequently shared that he doesn't think it's as serious as the media reports.
In an August 2021 episode of The Joe Rogan Experience, Rogan stated that "vaccine passports" are unconstitutional. "When you give people freedom, you let people do whatever the f— they want to do, they actually find ways to succeed and grow and thrive," he said. "But as soon as you put the boots to them, as soon as you tell them, 'You have to do this, or you can't do that. You have to listen to me,' now you have a mini dictator."
The podcast host said that mandating vaccination documentation for travel would threaten personal freedom. "One step away from a king. One step closer. You're moving one step closer to dictatorship. That's what the f— is happening," Rogan said. "That's what's gonna happen with a vaccine passport."
Source: Read Full Article