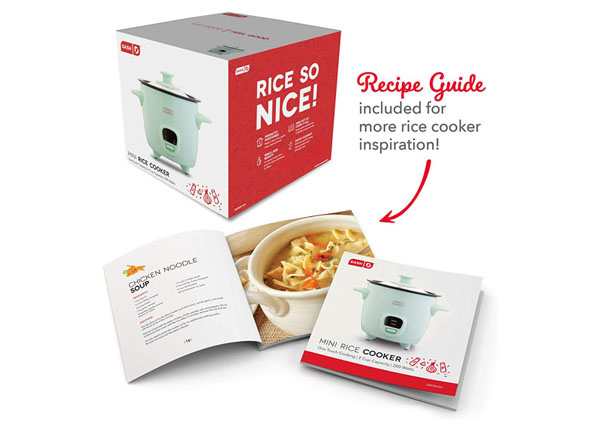 From CB: I got the mini rice cooker that Hecate featured a few weeks ago. It makes just enough rice for two people so if your family is bigger you may want a different version. It's so easy, you just throw the rice and water in and it makes it perfect every time. I also make oatmeal in it. I also got the shower aromatherapy tablets and I really like them. They aren't too strong-smelling, but they do clean my sinuses. To save I only use half of a tablet each time. Oh and I got the vaccine card holders too! They fit perfect and I sent some to friends. Here are some more things Hecate and I are looking at.
A pack of six contact lens cases for just $4


From CB: I needed a new contact lens case and didn't want to go to Walmart (because of the anti-maskers) or to CVS (because of the markup). It occurred to me that I could just order one from Amazon. I ordered this set of six colorful contact lens cases and they work great and were so affordable. These have 4.6 stars, over 300 ratings and an A on Fakespot. Reviewers say they don't leak and that they do the job well. "For the given price, this product absolutely does it purpose. I did the leakage test and it didn't disappoint." "These cute containers help me keep my eye contacts safe and clean."
An anti-acne treatment that really works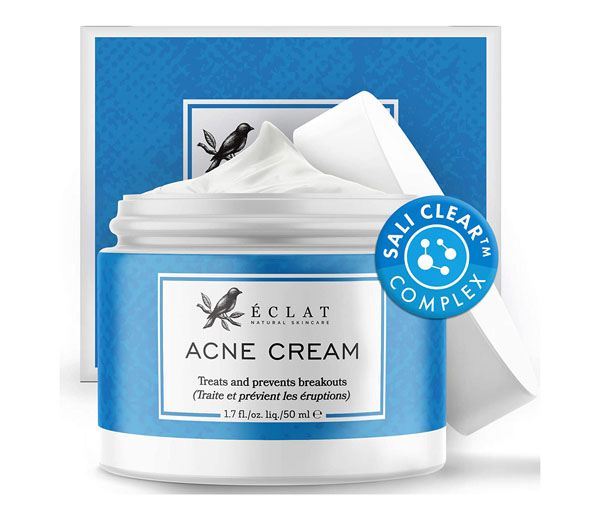 From CB: This anti-acne treatment by trusted brand Eclat is just $7 for 1.7 ounces. (I have the Eclat hyaluronic acid and it works great.) This treatment has salicylic acid, vitamin c and other natural ingredients. This has 3,379 ratings, 4.2 stars and an A on Fakespot. People say it really works to clear up acne. "Any of the deep acne spots I had 1 week ago are GONE! will be buying again! Happy customer here!" "In 9 days that I have used it my scars look significantly less and acne seems to be reduced."
A set of k-beauty sheet masks that look like adorable milk cartons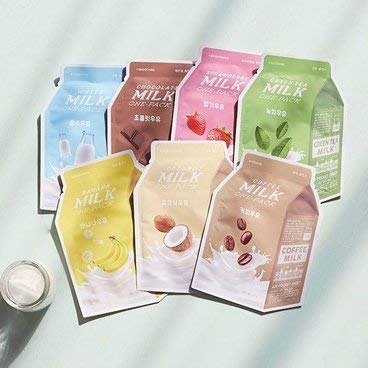 From CB: These face masks by A'pieu have 610 reviews, 4.7 stars and an A on Fakespot. They're affordably priced at under $10 for 7 and come in adorable varieties like coffee, banana and coconut. Reviewers say they smell great, are very hydrating without being oily and leave your skin soft. "These masks are such a lifesaver. They smell amazing, they make my skin feel smooth, and the packaging is so cute too!" "These masks leave your skin feeling so soft and refreshed! The sheets are very milky in the beginning but after about 15 minutes, you can feel the milk seep into your skin."
Bags that help you save space when traveling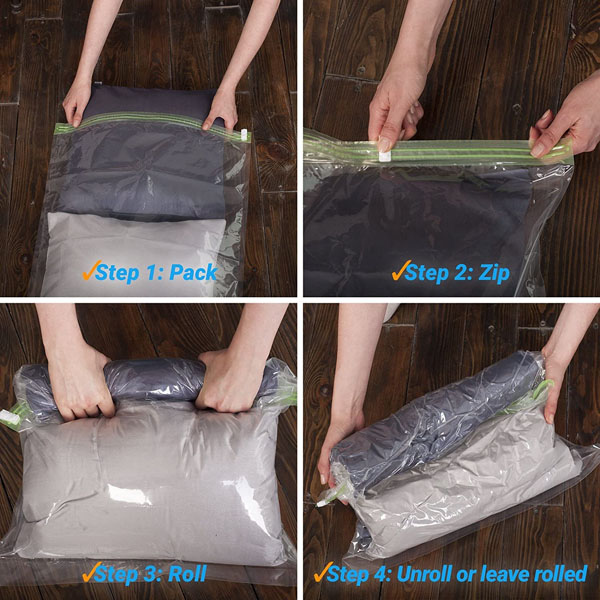 From CB: Now that I'm going to travel again I want to be prepared. It's expensive to pay for bags and I always overpack. These travel bags let you suck the air out by just rolling them. You can get 12 for $17. People say they work great and if you're not satisfied the company will refund your money no questions asked. These have over 3,400 ratings, 4.3 stars and an A on Fakespot. Reviewers shared before and after pics showing how much space they saved. "I fit well over 30 outfits. Maybe not carry on for me, but certainly a smaller checked bag. Very easy to use." "I am an AVID over-packer. These travel bags saved me on my last 5 day trip." "these bags are super helpful when traveling. They make storing and organizing clothes easier."
Pretty hoop earrings you can afford to buy Mom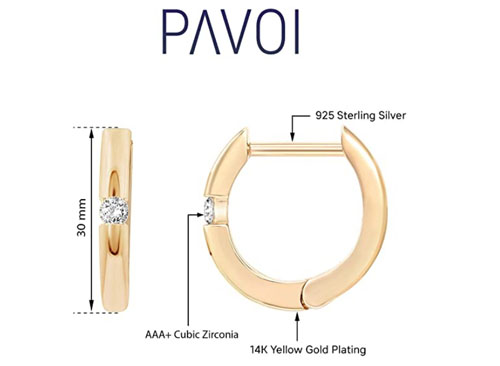 From Hecate: Mother's Day is coming up May 9 so let's find ways to spoil Moms, even if the Mom is you and you are mom to a fur baby. I like the simple elegance of these small hoops with a single cubic zirconia. The earrings are sterling silver and plated in either yellow gold, white gold or rose gold. And they are only $13 a pair. There's a second style that has a bar of cubic zirconias, but those aren't back in stock until June 7. With over 1,600 reviews, they earned 4.4 stars and ReviewMeta only adjusted it to 4.3. Customers really like the comfort of the hinge style, "I love the hinge style and will never go back to earrings that have closures that poke me and make my ears sore." A lot of the reviewers said the small size of the earring allows you to wear it all the time. "The design is subtle and wearable for multiple occasions. No irritation or difficulty getting the earring on/off."
Cute gold sandals that will make Mom feel fancy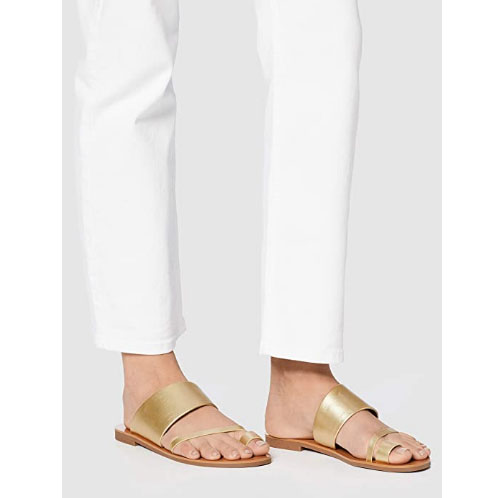 From Hecate: My mom no longer wears heels but she still dresses like a queen. These are so cute and because they come in gold, moms can dress like the goddesses they are. I love the style because it looks great with both pants or skirts. And the color speaks to my inner diva. They come sized 6-10, priced $22-$36 depending on the size. These only have 136 reviews but they still got 4 stars that ReviewMeta confirmed. People who bought them said that not only do they look cute, they're comfortable, "The toe loops keep your foot securely in the shoe. The soles are very flexible and have a good amount of support for this type of shoe." Another said they couldn't get over how good these looked on. "I'm not usually a fan of "gold" anything, but I liked the style of these sandals. To my shock, I actually LOVED the way they looked when they arrived! They are simple, yet classic." I know I'll end up getting up a pair for my mom and myself.
A clay mask for Mom to pamper herself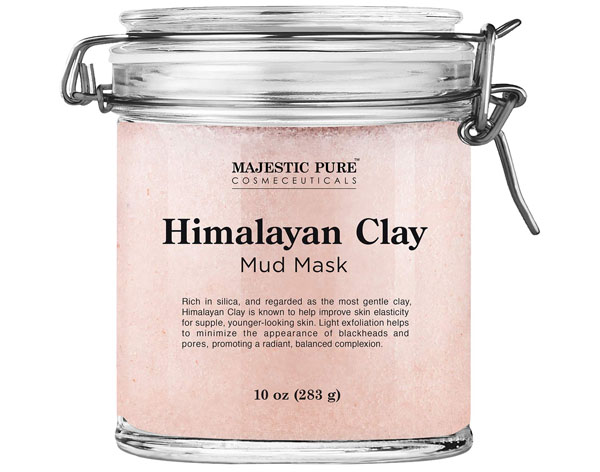 From Hecate: Moms should pamper themselves every day, but for sure on Mother's Day. This Himalayan clay mud mask for the face and body from Majestic Pure is $13 for a 10oz. jar. The clay is pink clay which has silica to improve elasticity. The mask has over 5,400 reviews earning 4.5 stars and Fakespot gave it an A. Even though the description said it can be used on both the face and body, the comments said it's not great on sensitive faces. Although it does work pretty well for acne, "A great exfoliating mask for clogged pores and blemishes. This mask treatment helped lift away dirt from under the skin and smooth over acne spots." And it is really moisturizing, "The mask itself felt moisturizing, both while it was on my face, AND after I removed it. The next day, my skin still felt amazing and a bit smoother." Even if you can't use it on your face, you can still probably use it all over your body and feel marvelous.
A mesh clutch for Mom to take to brunch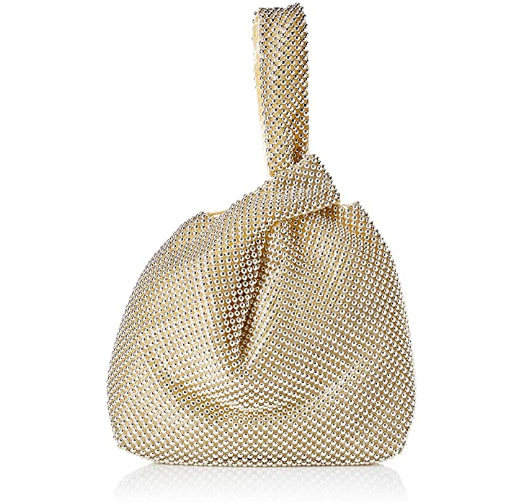 From Hecate: I was looking through clutches but fashion ratings are hard to verify. Then I came across this darling little Jessica McClintock Logan Mesh clutch and I thought it had just the right balance of dazzle and function for Mom. It comes in three colors: black, gold and silver and customers say it's big enough to fit a wallet, keys, a compact and lipstick. But I love the construction, with the handles looping over each other so it's both closed and hands-free. Plus the mesh will move well as mom goes about her day. It doesn't have a lot of reviews but still earned 4.5 stars that ReviewMeta confirmed. People who bought it said it's stylish and useful, "It has a nice unique shape that's eye catching and elegant. It's comfortable to carry and I can use both my hands with it around my wrist, no sore hand from gripping a clutch style bag or feeling goofy with my bag tucked under my arm." But mainly they just talked about how great it looks, "This is the cutest and prettiest little purse I ever had. Goes with any dress."
Thank you for reading and commenting on our Amazon post. If you make any purchases through these links we get a small percentage and appreciate it!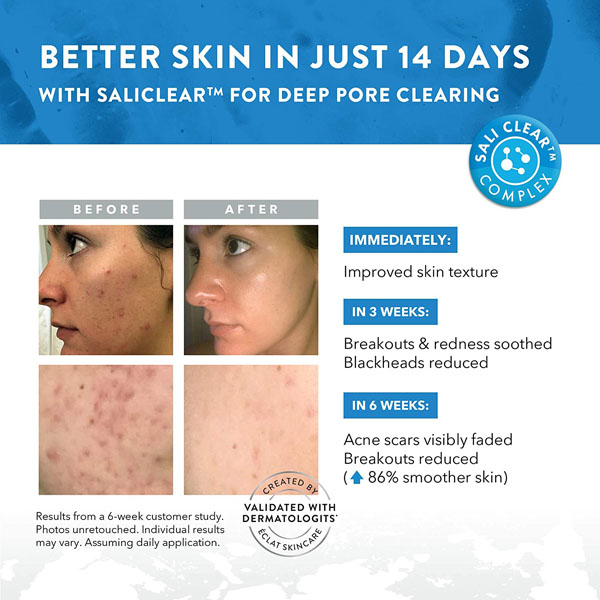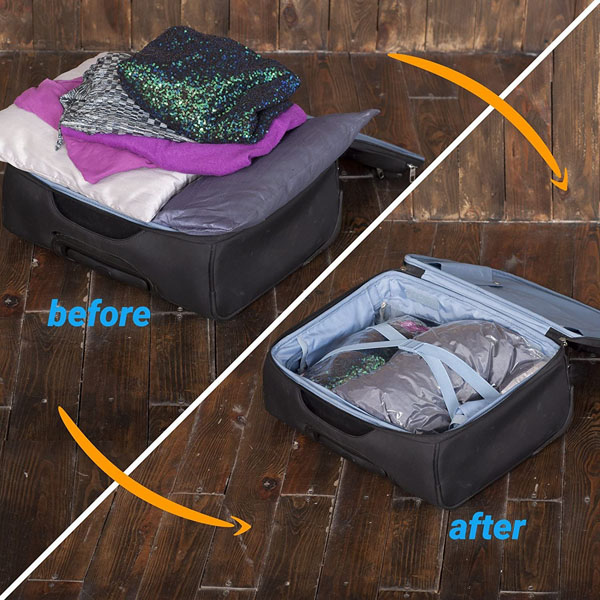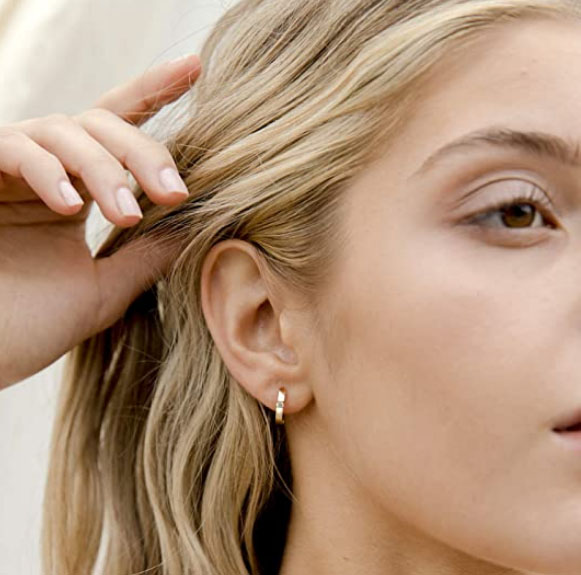 Source: Read Full Article