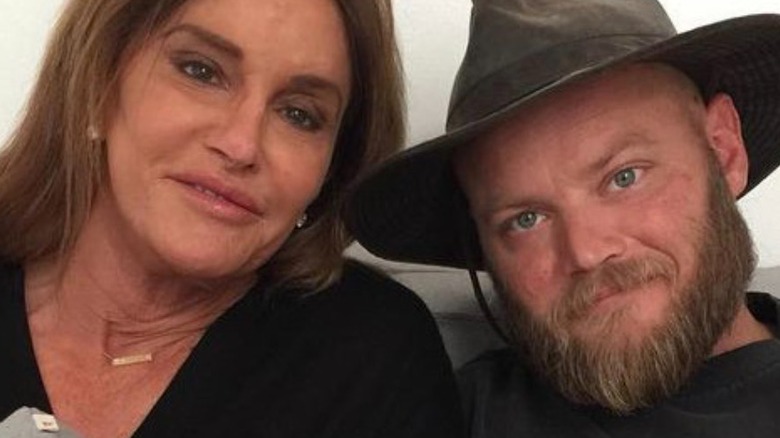 While many of Caitlyn Jenner's kids love the limelight, her eldest child Burt has preferred to mostly stay out of the spotlight. The son of Jenner and first wife Chrystie Crownover, Burt was born on Sept. 6, 1978 in Los Angeles, California and was reportedly named after his father's brother, who died in a car accident a few days before his nephew's birth (per The Sun). His parents had one more child together — daughter Cassandra — before divorcing in 1981.
As a child, Burt knew he wanted to follow in his father's footsteps and become a professional athlete, initially choosing downhill skiing as his sport of choice. But after watching his father race cars professionally in the International Motor Sports Association, racing soon became Burt's new obsession. "I grew up watching Dad drive, and people don't realize how good he was," Burt told Fox Sports, adding that his father took him karting once "and I was hooked. That's what I wanted to do."
Despite his famous last name, Burt's professional career didn't come easy. After attempts at various racing schools failed, Burt finally got lucky on the 2013 reality show "Octane Academy," where average drivers are turned into professional racers. "I spent nine hours standing in line, and I knew I only had one chance; I was 34 and the age limit was 35," Burt explained. He not only made it on to the show, but he won — and the exposure helped him launch his professional racing career.
Caitlyn's transition brought her closer to her son Burt Jenner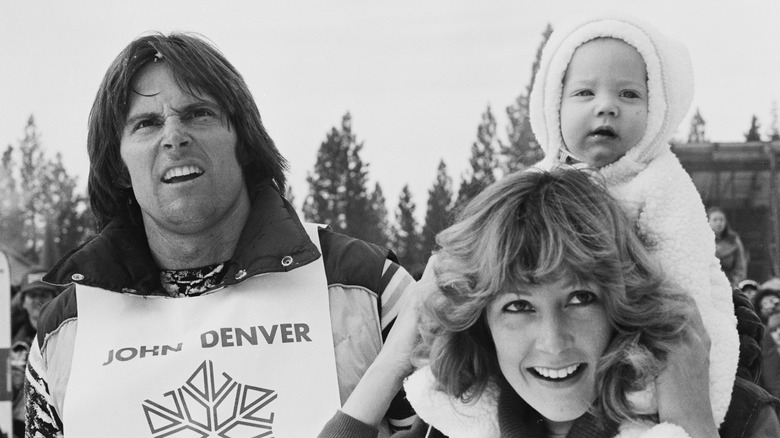 In addition to being a professional truck and race car driver, Burt Jenner has a website, Jenner Racing, as well as his own YouTube channel focused on his career. He also owns a doggie daycare in Los Angeles called West LA Dogs (per The Sun). As for his personal life, Burt has two children — William Behr and Bodhi — whom he shares with his girlfriend, Valerie Pitalo. While Burt has mostly stayed out of the spotlight, he has made brief appearances on "Keeping Up with the Kardashians" and "I Am Cait." But Burt says that his mother's participation in the Kardashian show ultimately hurt their relationship.
"I think the nail in the coffin for the relationship was the beginning of the TV show," Burt told the The Washington Post. "There was a you-aren't-part-of-this kind of thing. Kris made the choice to make a good TV show that was in their image and brand."
Since Caitlyn's transition, however, mother and son couldn't be closer. "Because I think he's realized that family means a lot to him. Just like anybody else in life, all you got is family. So, that's brought us much closer," Burt told Entertainment Tonight. He added that Caitlyn "is a better person. Honesty is always the building block for any relationship, and at least we have that now."
Source: Read Full Article