Lori Loughlin is no longer a free woman. On Oct. 30, she reported to the Federal Correctional Institution in Dublin, Calif. to quarantine before officially beginning her two month sentence on Nov. 19, Us Weekly reports. She currently isn't allowed to have visitors, is being tested for COVID-19, and being placed in quarantine.
In August, a judge sentenced Lori to two months in federal prison, two years of supervised release, 1oo hours of community service, and is required to pay a $150,000 fine for her role in the college admissions scandal. Her husband, Mossimo Giannulli, also struck a plea deal and will serve five months in prison, two years of supervised release, serve 250 hours of community service, and pay a $250,000 fine for his involvement.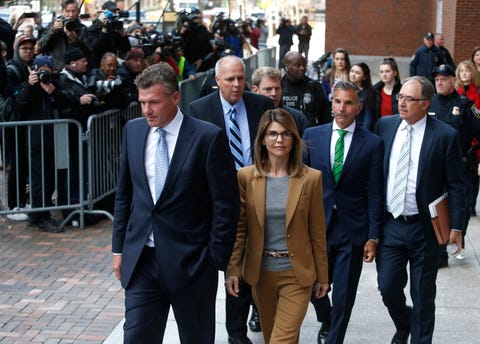 Although they were reportedly hoping to avoid any jail time, they were able to avoid the potential 50-year sentence that speculated in October. Lori said she deeply regrets her actions and claimed that she only paid for her daughters' admission to the University of Southern California because she wanted them to have a good life. During her virtual sentencing on Aug. 21, she said:
Lori and Mossimo were accused of paying $500,000 to guarantee daughters, Olivia Jade, and Bella's admission into USC as crew recruits.
Source: Read Full Article