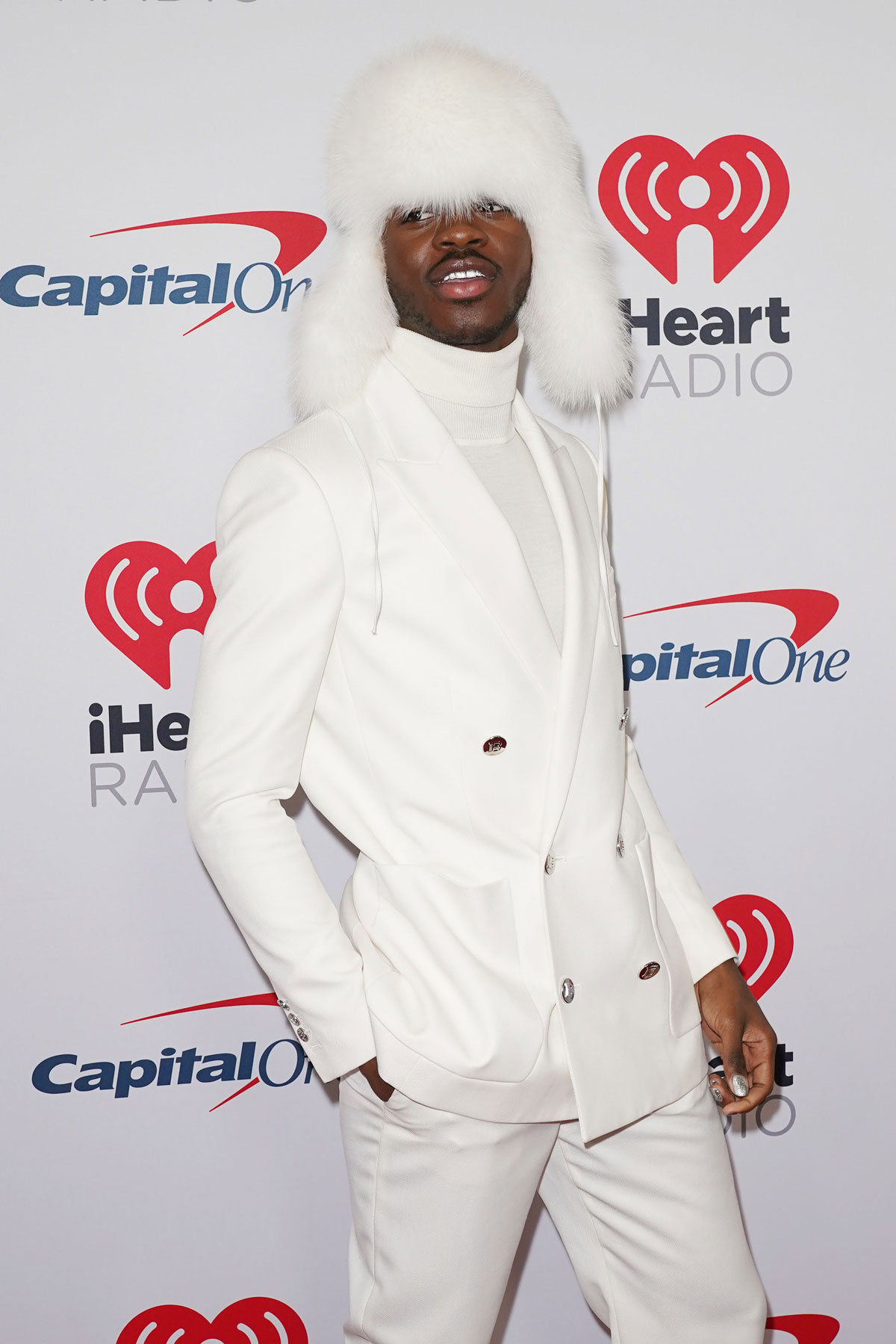 The BET Awards completely snubbed Lil Nas X and he called them out for homophobia and incorporated the snub into promo for his new single. BET responded with a pathetically defensive statement and he shaded them a bit more at a gala he attended. Now, Lil Nas X and his team have revealed more, rather damning info, about how the network treated him before and after his awards show performance last year. You know, the performance they said they cheered the loudest for in their statement. This new info is really not a good look for BET.
Now, the rapper – who was nominated for Best New Artist at the 2020 BET Awards and delivered a viral performance of his song 'Montero (Call Me By Your Name)' at the 2021 ceremony – has alleged a "painful" history between himself and the organisation.

"My relationship with BET has been painful and strained for quite some time. It didn't start with this year's nominations like most people might think," Lil Nas X told Rolling Stone. "They did let me perform on their show last year, but only after [I gave] assurances that I was not a satanist or devil worshiper, and that my performance would be appropriate for their audience."

In 2021, prior to the BET Awards, Lil Nas X had attracted controversy around his use of Satanic imagery. That included giving the devil a lapdance in the video for 'Montero', and partnering with art collective MSCHF to release modified Nike "Satan shoes" that contained drops of human blood – a lawsuit with Nike was settled later that year.

An anonymous member of the rapper's team has now alleged that BET expressed hesitancy about Lil Nas performing at the 2021 ceremony, requesting confirmation that he wasn't a "Satanist or devil worshipper".

"The response we got [from BET] was, 'We need to clarify a few things,'" the source told Rolling Stone. "Is he a Satanist? Are there going to be elements of devil worship or satan in the show? I was so taken aback by it.

"When Nas created 'Montero,' he knew what he was doing. He wanted to create a queer-pop anthem. He wanted to make a statement based on what he's heard from people probably his whole life as a gay man," the team member added. "That statement was very clear to me. But they've all missed the message so much that all they see is the devil."

Lil Nas X and his team also allege that following the performance – which featured the rapper kissing one of his backup dancers – left certain network producers upset. According to Lil Nas X, despite BET's claim that "no one cheered louder" for the rapper than them, the network "was actually very upset" about the onstage kiss and "vocalized their discontent with multiple members of my team immediately following the performance".

"It didn't feel celebratory," one member of Lil Nas' team said. "The response I got back was that they felt taken advantage of."

Another member of the rapper's team said that a BET producer involved with the performance approached him after Lil Nas' performance. "Before I could even open my mouth, he looked at me and said, 'That was really f-cked up.'"

In a statement to Rolling Stone, a BET spokesperson denied Lil Nas and his team's allegations, saying their "summation of events around [the BET performance] is simply untrue".

"Since last year's performance, we have been in touch to work on other projects," the representative for BET continued. "We are still excited about his previous performances and continue to wish him well. But today, we are focused on culture's biggest night and delivering history-making moments for fans worldwide."
[FROM NME]
"They've missed the message so much that all they see is the devil" really says it all. It was always obvious that Lil Nas X was not an actual devil-worshipper, but simply a young artist being provocative and using controversy to his advantage. But it's like they let their subconscious/unsaid beliefs about being gay to lead to the conclusion that he was actually a Satanist. The fact that he had to give multiple assurances, including that the performance would be "appropriate for the audience" was insane. Such coded language. And the reaction after the performance was very telling. What was messed up about it besides the fact that he kissed a male backup dancer? I half believe BET's statement that they've been in touch to work on other projects — they probably do want to capitalize on his fame and talent for viewers but will continue to nominate mediocrity like Panderman Harlow, whose only work I can name is his unnecessary feature on a Lil Nas X song. Lil Nas X deserves so much better than this treatment. Incidentally, Jackman "made a statement" by wearing a Lil Nas X shirt on the BET red carpet. A hollow gesture for sure, but I guess at least he's acknowledging the situation is messed up. Anyway, watch the video for Lil Nas X's new single!
https://www.instagram.com/p/CfFlrTTpXA3/
https://www.instagram.com/p/CeXMzUfJOVZ/
Photos credit Instar and via Instagram
Source: Read Full Article