ALERT. ALERTTTT. ALERTTTTT. Leonardo DiCaprio and his girlfriend Camila Morrone just made their first public appearance at the 2020 Oscars. This is a big f*cking deal, people. A big deal! Here's a video that shows her sitting in between Leo and Brad Pitt in the very front row of the ceremony.
Camila Morrone is sitting between Leonardo DiCaprio and Brad Pitt, god really has favorites. pic.twitter.com/tnTYq5SYLq
Here's another blurry photo of the two of them, from when Brad Pitt shouted out Leo during his acceptance speech. That's her on the right.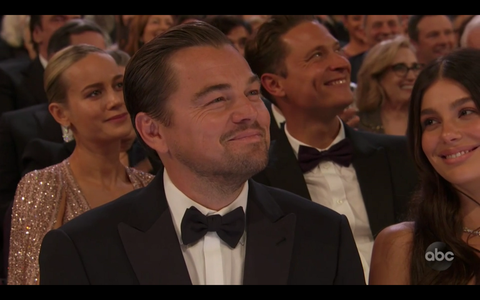 CAMILA MORRONE SENTADA ENTRE LEO Y BRAD QUIEN PUDIERA #Oscars pic.twitter.com/3ghXs4wvug
Leo and Camila have been dating for a while now, but they have never attended an event together like this. They didn't walk the red carpet together, so it seems like they aren't trying to deal with the scrutiny of that (purely my own speculation here, BTW), but they obviously did want to attend the ceremony together. I mean, can you blame her? Her man is nominated for Best Actor! I'd wanna go too!
It looks like Leo didn't skip the red carpet altogether, so she must have met him inside.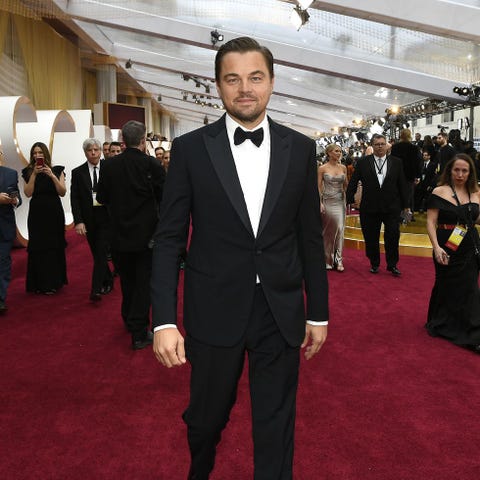 Again, these two have been fairly incognito for a while now, so it's nice to seem them in public. When it comes to Leo, that's about as official as it gets. Congrats to this newly "red carpet official" couple!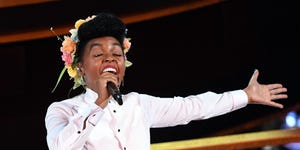 Source: Read Full Article