Kylie Jenner and Travis Scott might have ended things last month, but the shock of their breakup is still hitting fans. These days, Jenner has been spotted hanging out with rappers Tyga and Drake, but a recent visit to support Scott at his Astroworld Fest in Houston had fans convinced the two weren't done. However, Jenner might have just given all of us a massive hint about why she called it quits with the father of her child.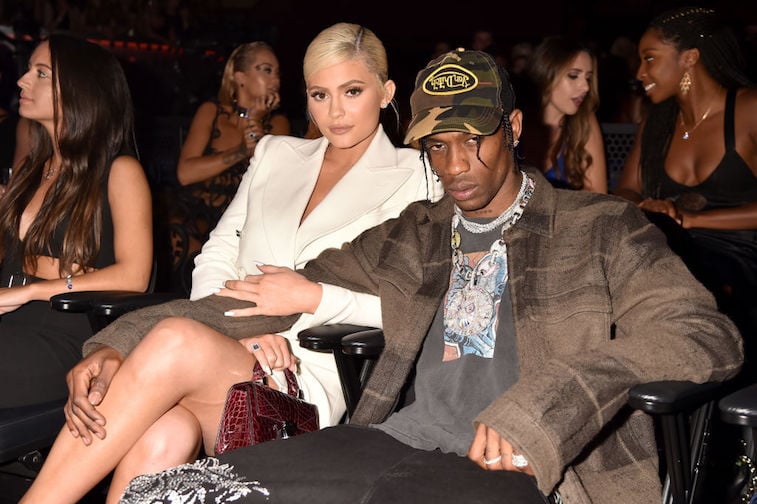 Jenner and Scott started dating in April 2017
When Jenner and Scott started hanging out more than two and a half years ago, nobody could have expected what their relationship would turn into. Only about two months after they began seeing each other, Jenner learned that she was pregnant with Scott's child. The couple decided to keep the entire pregnancy a secret, and they introduced Stormi Webster to the world in February 2018. Jenner and Scott seemed inseparable throughout their entire relationship. They supported one another, and Jenner always posted loving photos of her man. But somewhere along the line, the two started to fall apart. And in October, news broke that they had split up.
There were several hints that the two were not on good terms
Though it came as a shock to fans, there were hints along the way that suggested Jenner and Scott weren't in the best place. In August, Jenner posted photos with Scott to congratulate him on his Netflix documentary, but fans felt like something was off about the images. They thought Scott looked bored of Jenner and found it concerning that he wasn't making eye contact with her in any of the photos. Jenner then posted a selfie from her closet the following month, and a photo of her and Scott that had been sitting on the shelf had been removed.
https://www.instagram.com/p/B1t-RS7nJYl/
Jenner just gave a massive hint about their breakup
Scott and Jenner officially broke up in October, and fans have had trouble understanding why ever since. However, Jenner's recent Instagram story might have given fans a closer look into the reason for their breakup. On November 12, Khloé Kardashian posted an Instagram story of a quote that read, "You're not asking for too much. You're simply asking the wrong person." The quote was originally from an account called the posh girls' club, and Jenner reposted it onto her account.
Though only a short quote, it holds a lot of meaning and could be a hint as to why Jenner and Scott ended their relationship. It's possible Jenner was bending over backwards to keep Scott happy, but when it came to fulfilling her own needs, he dropped the ball. Over time, it became harder for Jenner to deal with his lack of interest in the relationship in addition to her massive beauty brand and caring for her daughter, and she eventually had to part ways with Scott for her own personal health. It seems that Jenner wasn't happy with him and realized that she could find someone better who would care about her needs more.  
The two only seem focused on co-parenting their little girl
Though Jenner and Scott aren't on bad terms, it doesn'tappear they are back together, despite the rumors. Jenner supported him at hisfestival likely because they are still close. Plus, they're working togetherto co-parent their daughter, Stormi. It's possible Jenner and Scott willrekindle their romance, but if Jenner felt like she wasn't good enough in therelationship, then we're rooting for her to find someone who treats her the wayshe deserves.
Source: Read Full Article