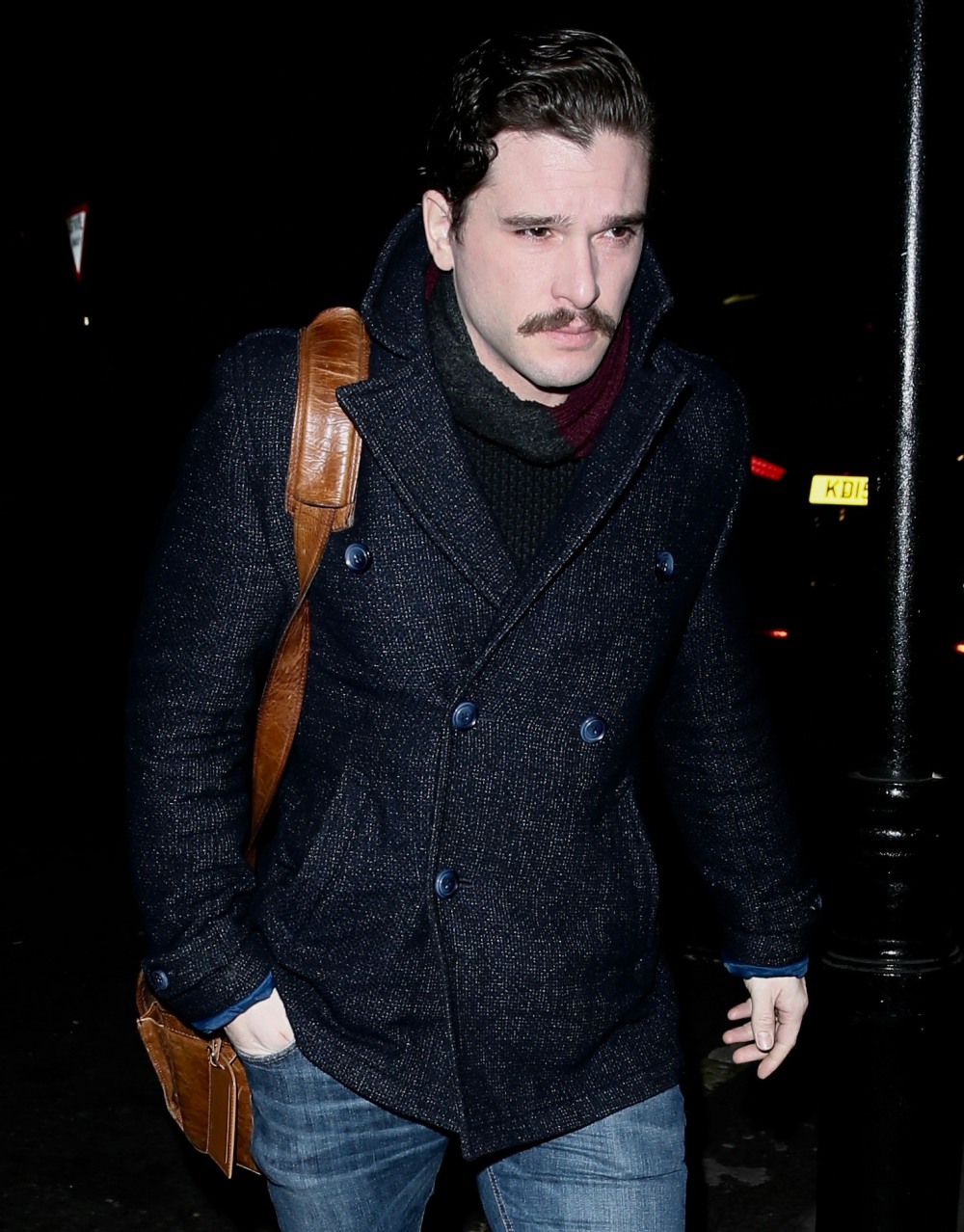 CB and I have been talking about the Gossip with Celebitchy podcast a lot lately, and it only just occurred to me that we could conceivably podcast about Game of Thrones when it comes back in April. There are several good GoT podcasts out there already, but I imagine that in April (usually a slow time for professional gossips), few people will be talking about anything other than GoT. Say what you will, but Game of Thrones really did the most, and it's truly an old-fashioned "water cooler" conversation, and must-see TV and all of it. Everything is going to shut down around the airing of the final episodes.
Kit Harington knows all the secrets of the final season, but they'd probably kill him if he revealed one single spoiler. So his promotion of his latest stage work is getting tricky. Kit is doing True West on the London stage, and he chatted with the Zoe Ball Breakfast Show about GoT and other things:
While on The Zoe Ball Breakfast Show, Kit Harington spoke candidly, as Harington tends to do, about the end of the HBO series. He said he's "maybe not happy, but very satisfied" with how things wrap up in Westeros.

"I'm so excited for people to see it," Harington told Ball. "I think it's going to be extraordinary, hopefully it'll change TV again like it did originally, and break boundaries. I think it might."

Like his costar, Emilia Clarke, Harington said he's had a feeling of grief now that the show is over (for him, filming has wrapped, it's not over for viewers just yet).

"It's like when you finish a book, you're not happy it's over are you? You don't finish a good book and say, 'I'm happy I finished that'," Harington said. "But you have this grief that it's over, and it's exactly same with nine years doing this show. No matter how it ended, or how it does end, there's always this bit of you that's like, 'oh'; there's this loss around it."

He also admitted that he was hanging onto the statue of himself from the Stark crypt: "I kept that statue. You know, the one in the crypt? I kept it. They sent it to my house so I've got it in my shed. How sad is that? I was the only one who kept their statue. That's how narcissistic I am. I'm going to turn it into a water feature."
[From E! News]
I keep saying that I feel like the last episodes will be completely devastating. I mean, maybe one of the remaining Stark kids could die and I JUST CAN'T. I have to pace myself still though – I can't think too much about it right now because then I'll just spend the entire day trying to figure it out. But we know from Kit and Emilia Clarke that all the sh-t that goes down is genuinely shocking and sad. UGH.
Embed from Getty Images
Photos courtesy of Getty, WENN.
Source: Read Full Article