The infamous couch dress lives on!
On Monday, the day of the 2019 Met Gala, Kim Kardashian revisited her various outfits through the years, including her controversial Givenchy dress from 2013.
During her first year attending the lavish event with now-husband Kanye West, the KUWTK star — who was pregnant at the time with eldest child North West — wore a look designed by Riccardo Tisci that many compared to a grandma's sofa!
On Twitter, the reality TV personality admitted she "went home & cried" afterward because of "insecurity."
She also revealed she was Kanye's plus one, "didn't know anyone" there, and assumed "no one wanted " at the bash.
Years later, the polarizing floral gown "is one of fave looks."
The mother-of-three wrote:
"Year 1- 2013 Riccardo Tisci for Givenchy. I was Kanye's plus one & so nervous! I didn't know anyone & I'm sure no one wanted me there lol. I did my own lipstick & the color is so off. I went home & cried after of insecurity but this is one of my fave looks now."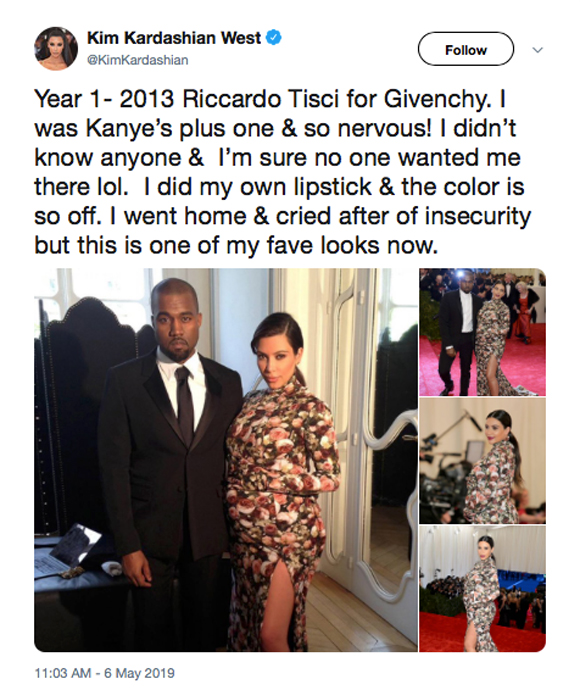 In fact, for Halloween 2015, Kim wore the dress again, this time pregnant with son Saint West.
As Kardashian gears up for the 2019 Met Gala, she is NOT expecting her fourth child… just yet.
Despite several reports that said otherwise, on Monday, the 38-year-old confirmed that her surrogate did not yet give birth to her second son.
She wrote:

In January 2019, Kim confirmed baby #4 news to Andy Cohen while appearing on Watch What Happens Live with sisters Kourtney Kardashian and Khloé Kardashian.
That same month, it was revealed that Kim and Kanye are using a new gestational carrier this time around.
According to E! News, the family initially intended to go back to the same surrogate who carried daughter Chicago West, but the woman ironically got pregnant for herself.
The source revealed:
"The surrogate is well into the pregnancy. She is due in May and everything looks good. Kim and Kanye have known for awhile and are very excited. They had one male embryo left and are thrilled it has worked out. Kim always wanted four kids and having two boys and two girls feels perfect. They were very happy with the entire experience the first time and are so grateful to have one more baby."
Another insider gave more detail to People about the current surrogate's pregnancy:
"Since they had another embryo, Kim and Kanye always knew they wanted to try and implant that embryo too. They hoped to work with the same gestational carrier, but it didn't work out this time. They are working with a second carrier now that is pregnant and will give birth in the spring. Everything so far has been smooth. Just like the last time, Kim is very involved with the carrier. Kim goes to doctor's visits with the carrier and makes sure that she has everything she needs. She is a local woman with a family. Kim's OB/GYN is overseeing her pregnancy."
See more of Kim's Met Gala looks (below):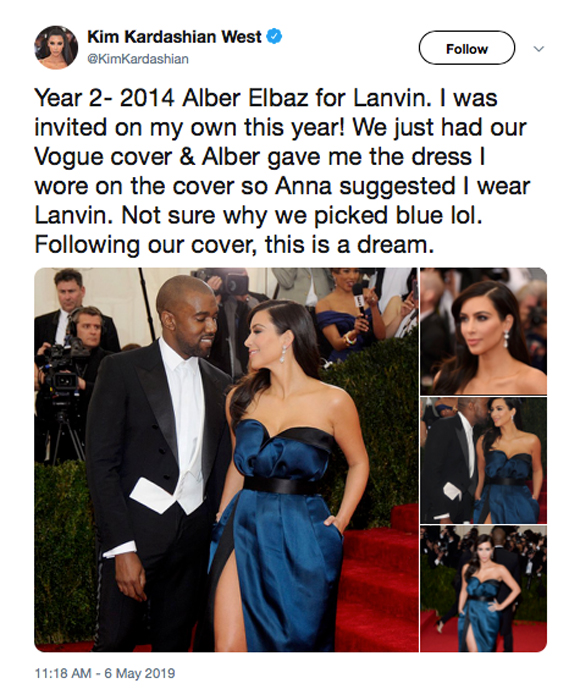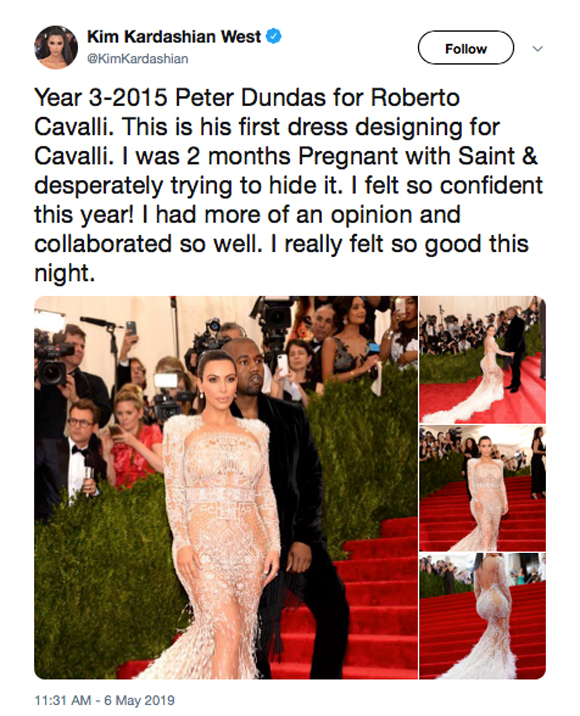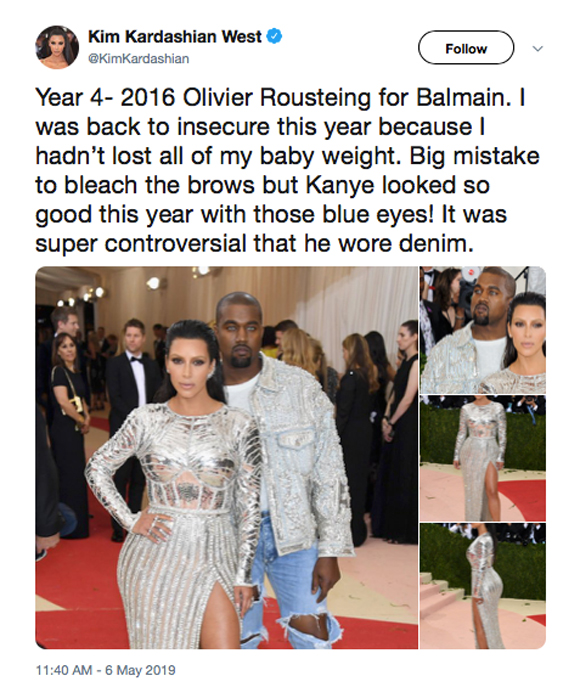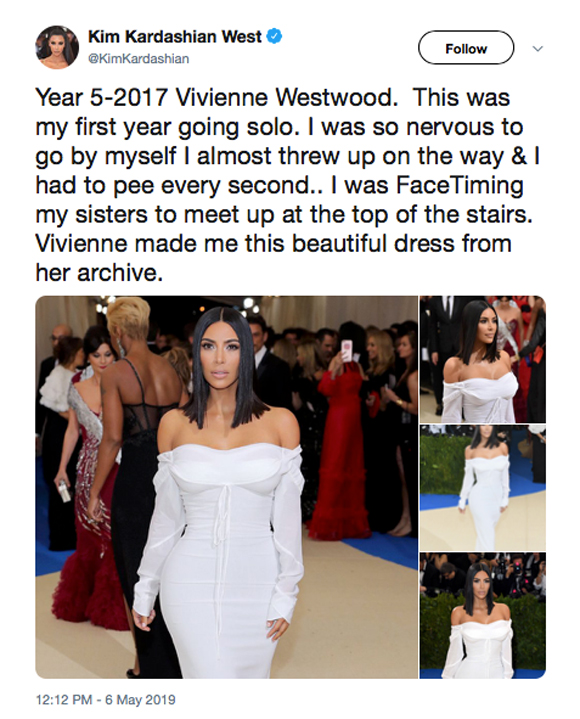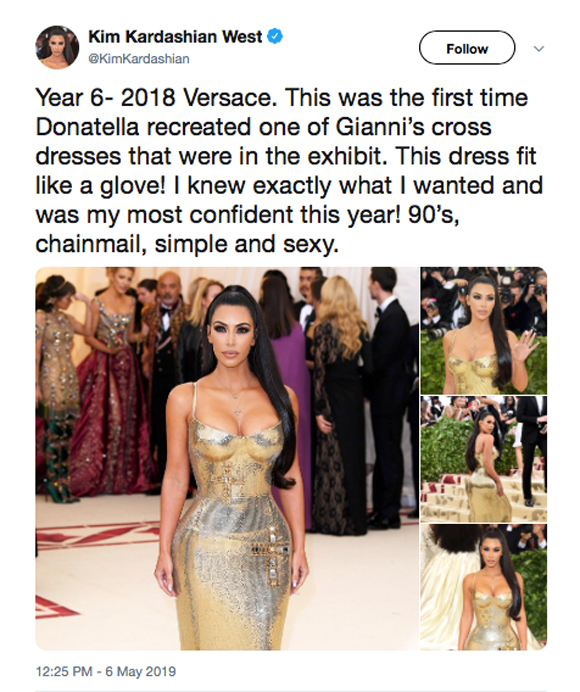 Source: Read Full Article