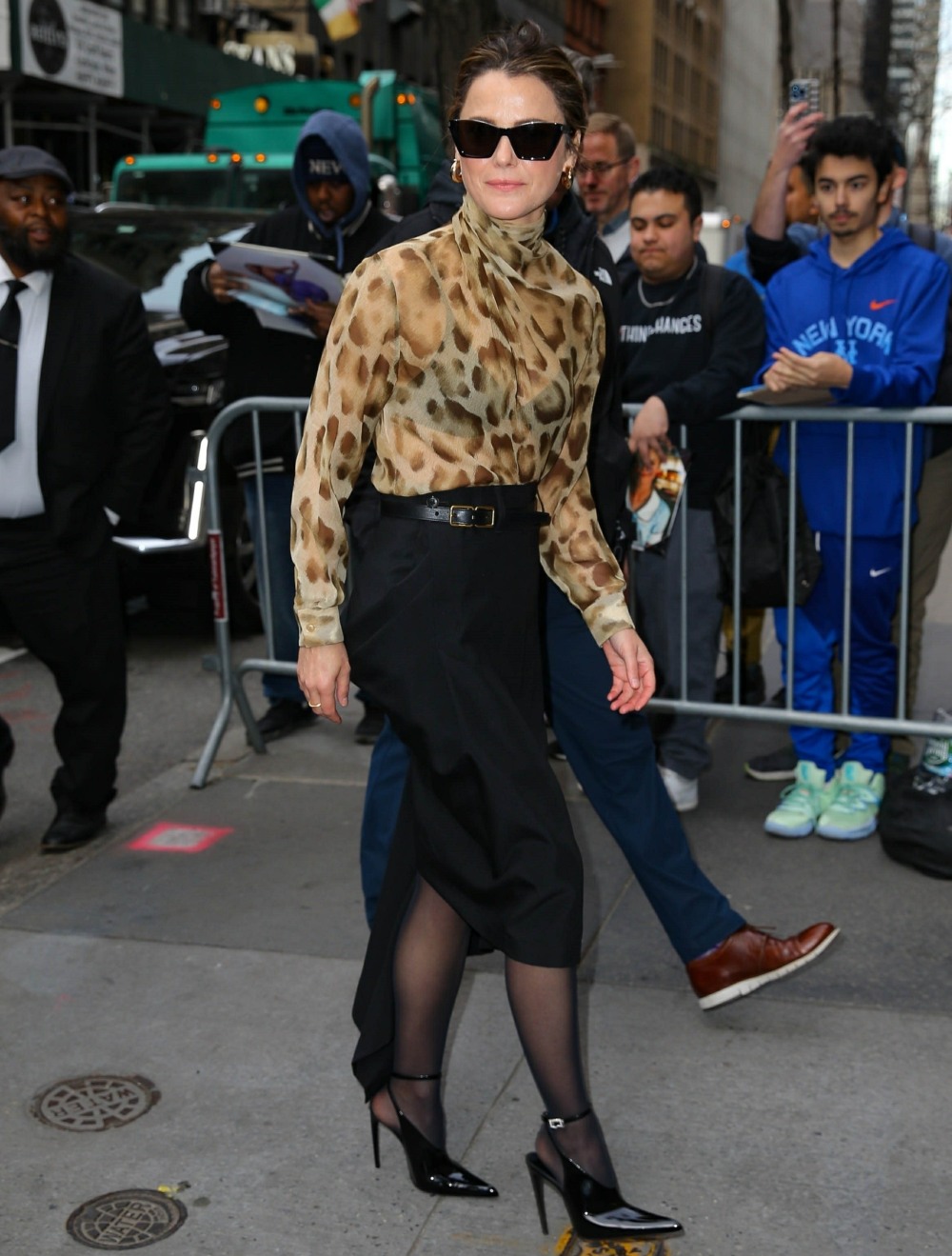 Cocaine Bear has to be one of the most deliriously greenlighted films of all time. It tells the story – based on an actual incident – of a bear who chances upon a few kilos of cocaine and goes on a coke-fueled rampage through the woods. Elizabeth Banks directed the feature and Keri Russell is one of the stars of the ensemble. This is actually one of the few projects Keri has done since The Americans, and as she tells the Daily Beast, she was actually looking for something a lot lighter and more fun. It was a gift to be able to do Cocaine Bear! Some highlights from the DB's interview with Keri:
Why she agreed to 'Cocaine Bear': "Well, obviously, I'm always gunning for Oscar nominations, which is why I chose an award-worthy project like Cocaine Bear. I just feel like that award show needs a little spice in its repertoire. When I read it, I couldn't believe a studio was going to make this movie. I still can't. I feel like they might still pull it."

Deciding that this would be her first post-pandemic film: "You know what? Screw it. I just thought it was such a crazy, let-loose departure from everything we were experiencing at that moment. And I was like, why the f–k shouldn't we do Cocaine Bear right now? Since COVID, I haven't really signed on to anything that intense or serious or sentimental, because I've been much more drawn to the light and the fun. Life is hard enough right now."

Matthew Rhys doesn't want to watch sad things right now: "My partner Matthew (Rhys, her former The Americans co-star), I can't get him to even sit down and watch something with me if it's at all somber or sad. He says, 'No, no. No way. I can't.' I think my appetite for sad things and serious things is sort of full in regular life."

Rhys read the script & he wanted a part: "Matthew read it and was like, 'Who's playing that guy?!'" Russell says of the character Rhys ends up playing as a cameo in the film. "He was like, 'Text Banks and tell her I want to do that part.'"

People should go to the theater to watch Cocaine Bear: "This is not one to watch on your couch alone. This is definitely crowd-pleaser craziness. You should do what you've got to do: Drink your beers or do whatever it is that you'd like, and then go see it. This is that movie."
[From The Daily Beast]
I didn't know Rhys has a cameo, that's so cute. I love that they read each other's scripts too. They're such a cute couple. A little bit messy, but fun. Anyway, yes, I love that they made Cocaine Bear and we definitely need to get back to the place where Hollywood makes fun, dumb comedies about bears who eat cocaine. They used to make these kinds of movies all the time in the 1980s. Hell, it would have been a five-film franchise in the 1980s.
Also: Cocaine Bear has a 100% rating on Rotten Tomatoes.
Embed from Getty Images
Embed from Getty Images
Photos courtesy of Backgrid, Getty.
Source: Read Full Article