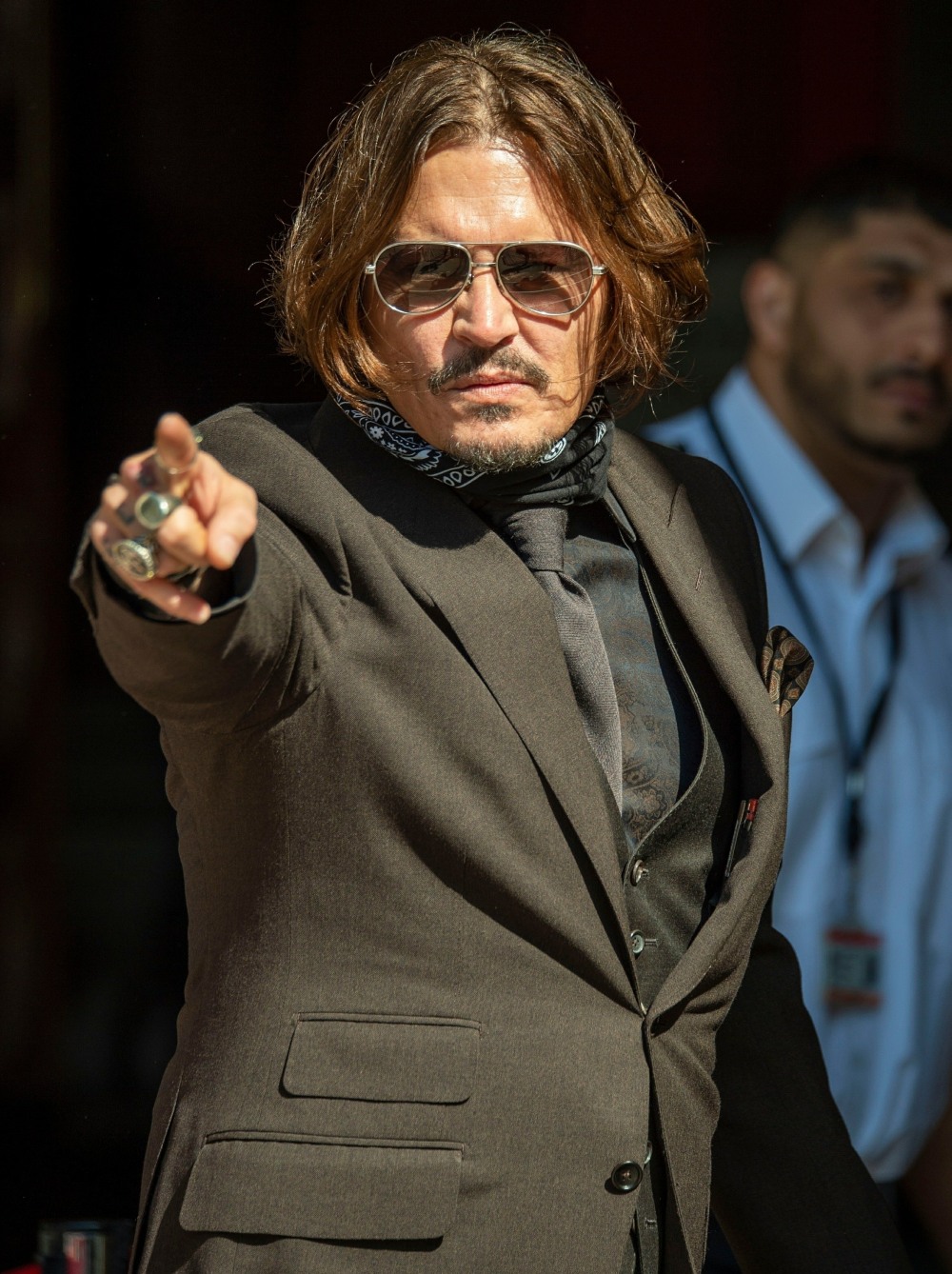 Every single thing about and around Johnny Depp is toxic these days, so we do tend to avoid all of the minor stories about him, just because we don't want to be swarmed with pro-Depp bots. That's absolutely a thing and it adds yet another layer to the toxicity around Depp. In November 2020 (in what would turn out to be Election Week), Depp lost his libel lawsuit in the UK. He had sued the British tabloid the Sun, Sun columnist Dan Wootton and Amber Heard all because the publication referred to him as a "wife-beater." The court case was an absolute mess and of course every part of it was widely disseminated by the British media. And in the end, Depp lost. A judge found that it wasn't libelous to call Depp a "wife-beater" because he is, in fact, a man who abused his then-wife, Amber Heard.
After that ruling, Hollywood began parting ways with Depp. He was pushed out of the Fantastic Beasts franchise, there were articles in the trade papers about how no one wanted to hire him because he is now "radioactive." In the wake of his loss in court, Depp made a big point of saying that he would appeal and drag this out even more. He actually did file an appeal. And… it just got shut down.
The Hollywood actor Johnny Depp has lost a bid to overturn a damning high court ruling that concluded he assaulted his ex-wife Amber Heard and left her in fear for her life.

Following a three-week trial in July last year, Mr Justice Nicol dismissed the star's libel claim against the publisher of the Sun, finding that a column published in April 2018 calling Depp a "wife beater" was "substantially true". The judge that ruled Depp, 57, assaulted Heard, 34, on a dozen occasions and put her in "fear for her life" three times.

The actor asked the court of appeal to grant permission for him to challenge the ruling, with the aim of having its findings overturned and a retrial ordered. However, following a hearing last week, on Thursday the court refused Depp permission to appeal.

Lord Justice Underhill and Lord Justice Dingemans emphasised that an appeal against the trial judge's decision on questions of disputed fact faced serious difficulties. Part of Depp's argument relied on further evidence that Heard had not yet given away most of the $7m (£5.1m) she received in her divorce settlement, which she had said she was donating to charity.

At last week's hearing, Depp's barrister Andrew Caldecott QC said the claim was a "calculated and manipulative lie", which gave Heard "a considerable boost to her credibility as a person", and "tipped the scales against Mr Depp from the very beginning". But Lord Justice Underhill said: "We do not accept that there is any ground for believing that the judge may have been influenced by any such general perception as Mr Caldecott relies on. In the first place, he does not refer to her charitable donation at all in the context of his central findings. On the contrary, he only mentions it in a very particular context … and after he had already reached his conclusions in relation to the 14 incidents."

Underhill concluded his ruling by saying: "We refuse Mr Depp's application to admit further evidence in support of his proposed appeal and we conclude that the appeal has no real prospect of success and that there is no other compelling reason for it to be heard. We accordingly refuse permission to appeal."
[From The Guardian]
It's complicated and stupid, but here's what I understand: when Amber Heard and Depp were spending months trying to figure out their divorce, Depp was smearing Heard as a lying golddigger who was just trying to get her hands on a big divorce settlement. When the divorce settlement came in, Amber immediately announced that she would be donating the entire settlement to charity. Depp then pitched a fit and tried to act like he still had some "say" in how Amber spent her money, and he tried to directly donate the money to charity and claim that it was her settlement money (when it was just Depp financially abusing her). And now, years later, Depp is still f–king pissed that his golddigger narrative blew up in his face, and he's trying to pretend that Heard didn't donate her entire divorce settlement to charity, something which has no bearing on whether or not he abused her (and is, in fact, none of his g–ddamn business anyway). In fact, this entire legal drama is further proof that he is an abuser and he continues to financially and emotionally abuse his ex-wife by inserting himself into her life constantly. So that was the root of his "appeal" and the court was like "nah."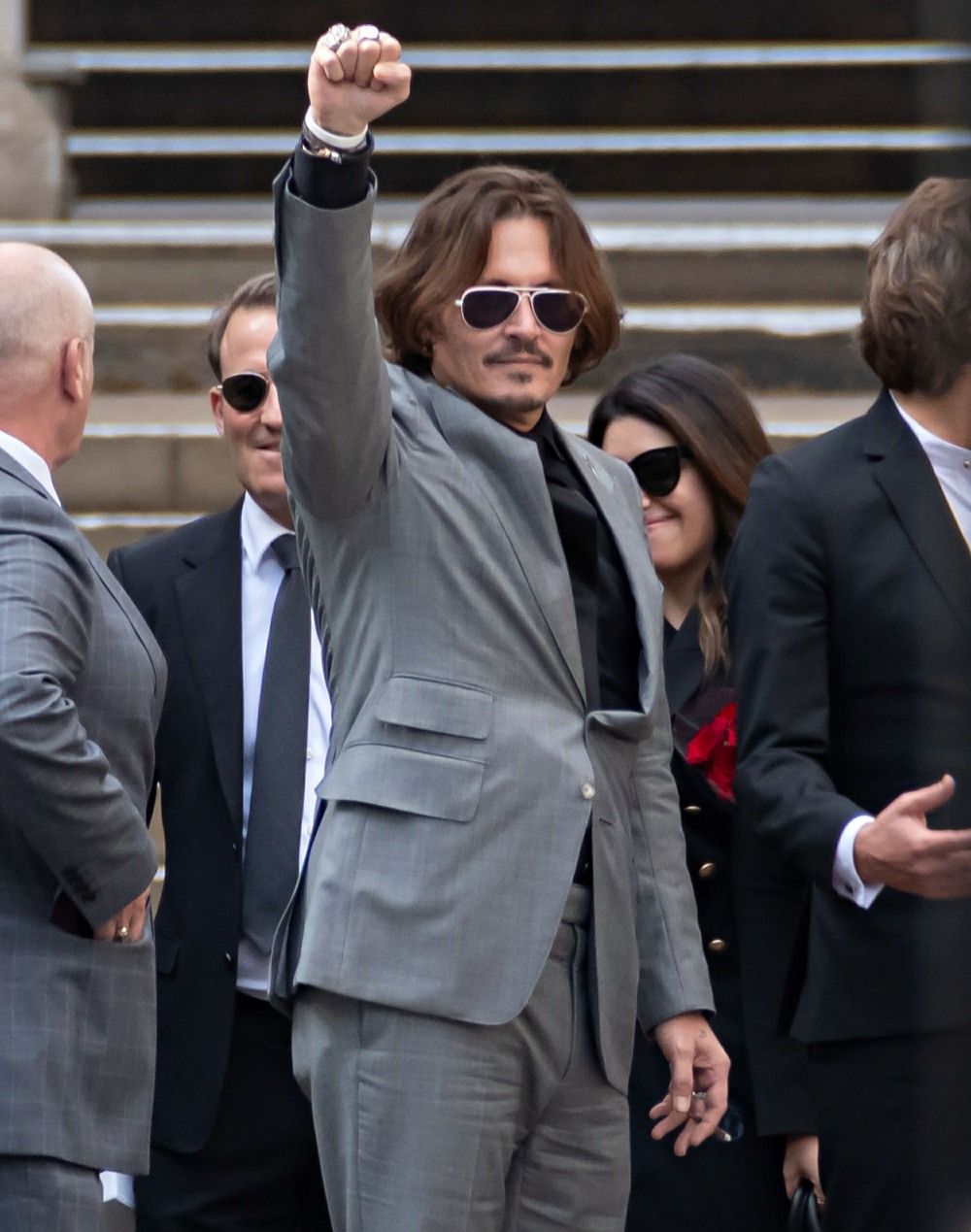 Photos courtesy of Avalon Red, Backgrid.
Source: Read Full Article