AceShowbiz –Jenelle Evans almost had to spend Christmas away from home. The reality star checked herself into hospital over the weekend to undergo a medical procedure, sharing on Instagram Stories a picture of herself reclining on a hospital bed with her hands hooked up to IVs.
"Had biopsies done everywhere today #wishmeluck," she shared in the since-deleted post, before providing more details about her health to her Twitter followers. "If you've been keeping up or not with my health… I went in for another endoscopy today, wish me luck on my result," she wrote on the micro-blogging site. "I just want to travel on a plane and be ok."
For those who don't know about endoscopy, the procedure is used to examine a person's digestive tract with a flexible tube with a light and camera attached to it, according to Mayo Clinic. People with stomach pain, digestive tract bleeding, bowel problems, colon growth and other issues may be advised to undergo the procedure.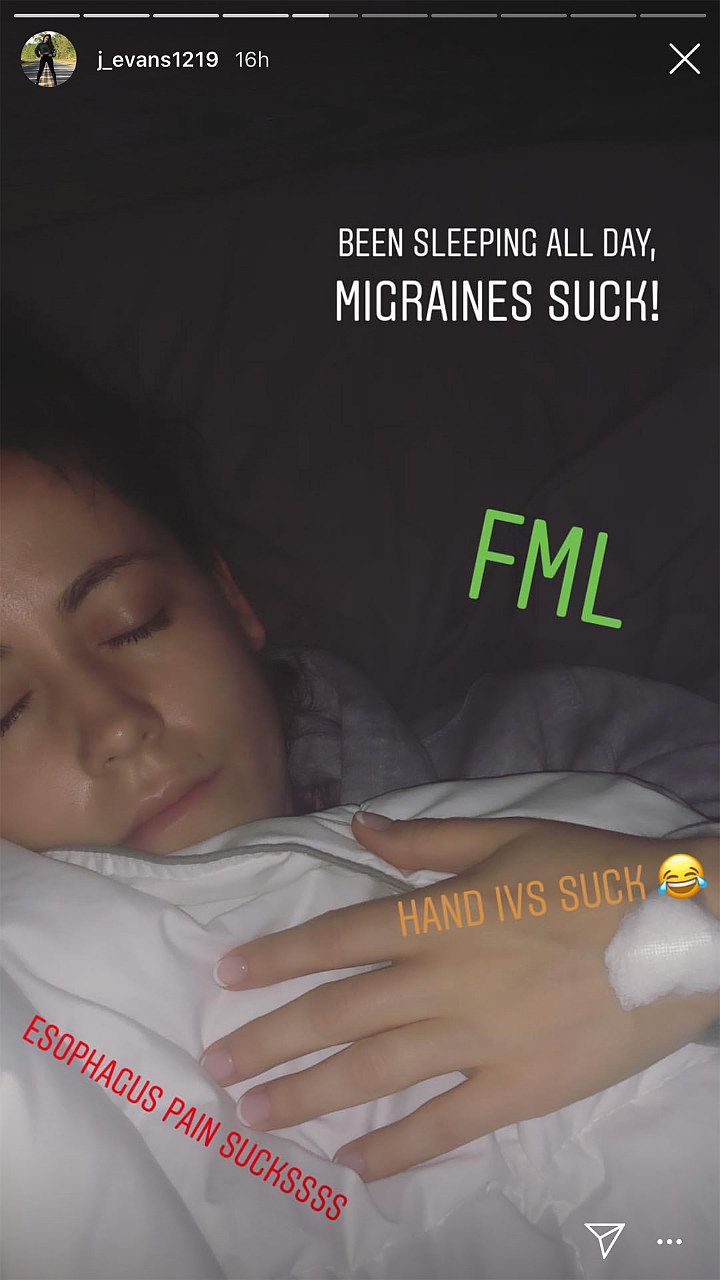 Following her quick hospital stay, the "Teen Mom 2" star once again took to Instagram Stories to give an update on her health, and it appeared she was still far from all healed. Along with a picture of her sleeping in bed, Evans wrote, "Been sleeping all day, migraines suck! Esophagus pain sucksss." Referring to her hand which was covered by a piece of cotton, she added, "FML… Hand IVs suck," along with a crying-laughing emoji.
This is the second time Evans was hospitalized this year. Back in October, she was rushed to hospital after police responded to an alleged assault call at her home. A rep for the mother of three later clarified that she was actually "tripping and falling by the fire" during a bonfire with friends. Evans herself also denied that David Eason had abused her and insisted that she was "completely fine."
Source: Read Full Article