AceShowbiz –Katie Holmes celebrated her 40th birthday with her loved ones. The Joey Potter of "Dawson's Creek" was joined by her mother Kathleen Stothers-Holmes and her longtime boyfriend Jamie Foxx on a birthday dinner at Serendipity 3 in New York City on Tuesday, December 18.
Katie and Jamie reportedly came in the same car, although they were not pictured together. The birthday girl was all smiles as she entered the restaurant. She often takes her daughter Suri to the same restaurant, but the 12-year-old girl was not seen with them that night.
The "All We Had" director looked cheerful in a gray T-shirt and a long colorful cardigan with jeans and a pair of black boots. She also wore sunglasses and carried a bag. Her mom also opted for a bright ensemble with a yellow coat, while Jamie looked stylish in a plaid coat, ripped jeans and gray scarf, teamed with white sneakers.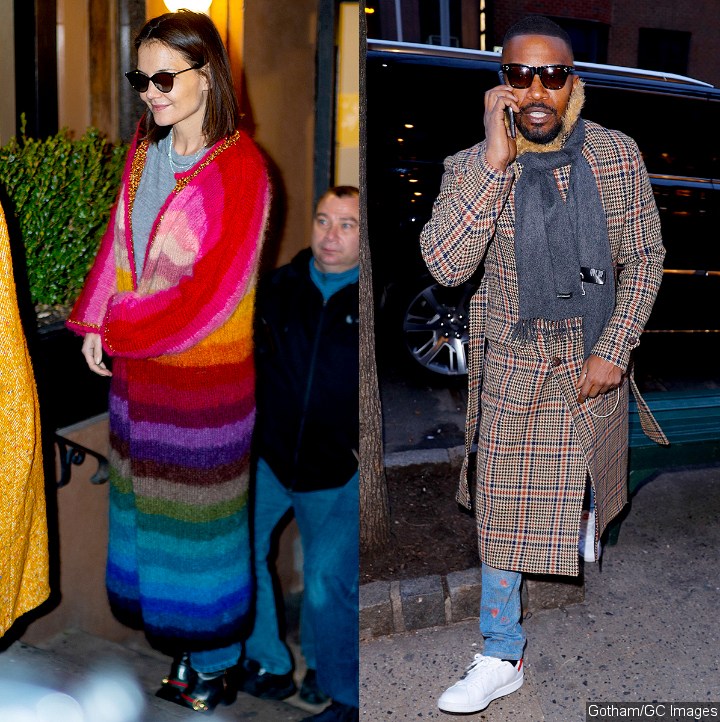 "Katie and Jamie looked happy. They both came in the same car together, with her mom," a source tell Us Weekly. "Her mom walked out with a cake box at the end. Jamie and Kathleen ordered their frozen hot chocolate, and Katie had a strawberry sundae." The restaurant is indeed famous for its desserts. The source adds that they "all seemed like they were having a great time."
Another eyewitness tells HollywoodLife.com that "Katie looked totally relaxed and happy, she was smiling a lot and very friendly to everyone." The source shares, "They were out for Katie's birthday but she and Jamie were both doting on her mom, they seemed very happy to have her out with them."
"They weren't inside for that long, about an hour, and when they left Jamie came out first to get the car for them so Katie and her mom wouldn't have to wait in the cold," the source goes on dishing on their night out.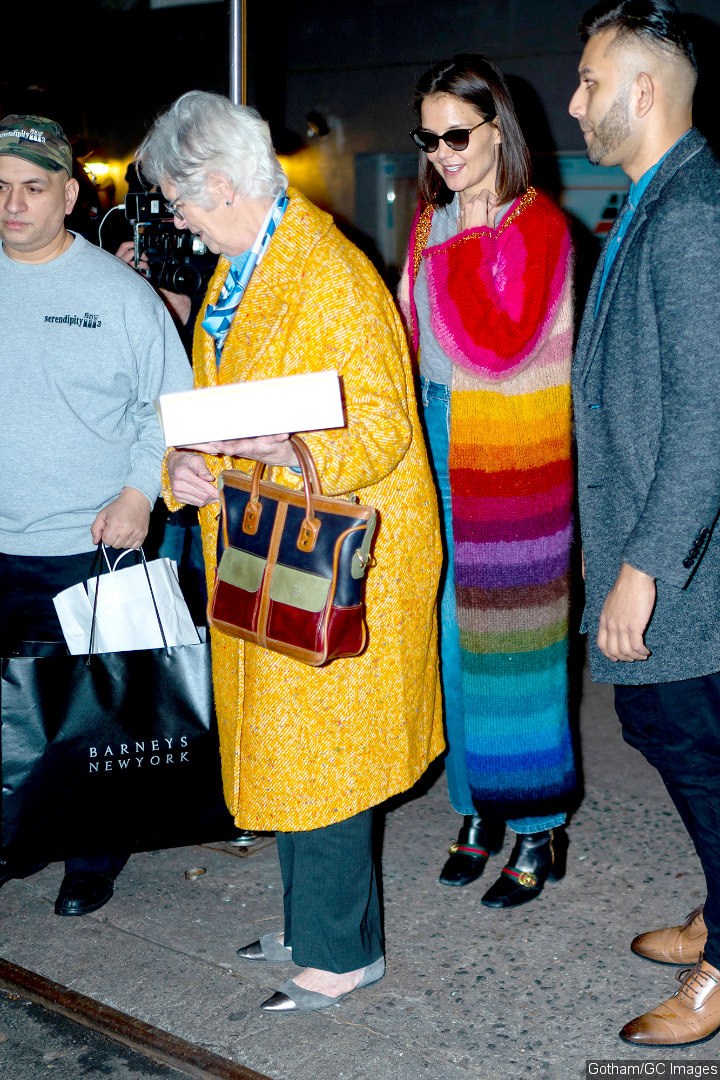 Katie and Jamie, who have been reportedly dating since 2013, have been busy filming their new movies. The former has been shooting an adaptation of self-help book "The Secret", while the 50-year-old actor has been filming an untitled Netflix movie directed by Ariel Schulman and Henry Joost. Both projects were filmed in Louisiana, where they were spotted having a date night earlier this month.
Source: Read Full Article