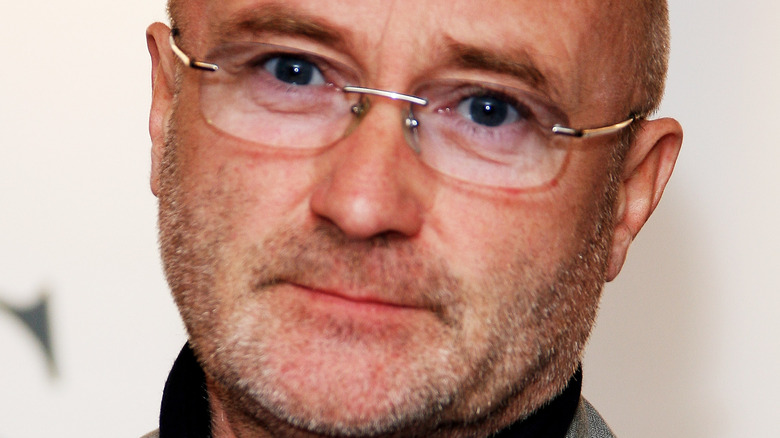 Gareth Davies/Getty Images
By Amanda Lynne/Sept. 9, 2021 1:25 pm EDT
Phil Collins is one of the most beloved musicians in the world. Collins appears to be a jack of all trades as he's known for his skills on the drums, singing, producing, acting, and songwriting (via No Cap Shows). He's also the father of Hollywood actress Lily Collins. The musician shot to fame when he replaced Peter Gabriel as the frontman for the popular band Genesis in 1975, via Biography. Since that time, Collins has had a string of hit songs including "In The Air Tonight," "I Don't Care Anymore," and "You Can't Hurry Love."
In addition to his music career, Collins has also appeared on television shows such as "Miami Vice" and in the movie "Buster" (via IMDb). The performer also wrote a song for the film titled "Two Hearts," which was nominated for an Oscar and won him a Golden Globe for Best Original Song. He later wrote the theme for Disney's "Tarzan," which won a Grammy.
In 2011, Collins shocked the music world when he announced his retirement. "I really don't belong in that world," he said after battling a series of health problems. That same year, Genesis was inducted into the Rock and Roll Hall of Fame. Sadly, Collins' health issues haven't gotten any better. The singer recently admitted that his health is declining and that he struggles to do the things he once held dear.
Phil Collins opens up about his health issues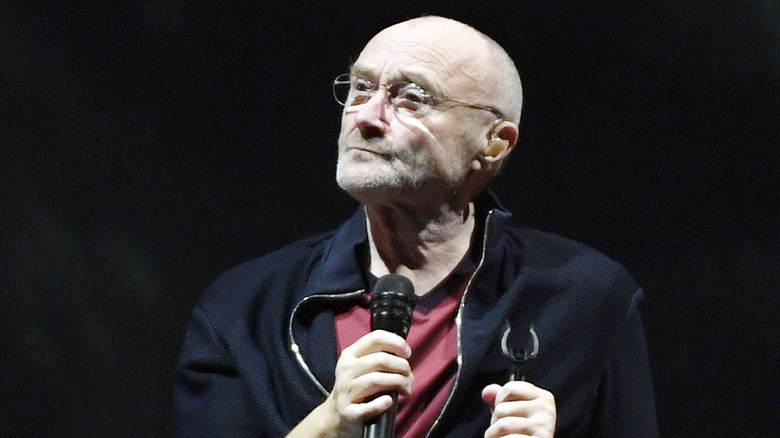 Woman and Home reports that Phil Collins recently sat down for an interview on BBC Breakfast to discuss Genesis' upcoming reunion tour. Collins, 70, admitted that things will be much different while he's on stage this time around. The musician reveals that his declining health and older age had the band figuring out what changes needed to be made. One of those changes will be the fact that Collins' son, Nic, will be playing the drums during the tour as he's no longer able to do it. "I'm kind of physically challenged a bit, which is very frustrating because I'd love to be playing up there with my son," Collins confessed. "I'd love to, but you know, I mean, I can barely hold a stick with this hand. So there are certain physical things that get in the way."
Collins' health issues were believed to begin back in 2007 when he suffered a severe back injury while on tour with the band. "Somehow during the last Genesis tour I dislocated some vertebrae in my upper neck and that affected my hands. After a successful operation on my neck, my hands still can't function normally," the "Another Day in Paradise" singer previously admitted. "I am not in any 'distressed' state –- stuff happens in life," he added. Collins also suffered from acute pancreatitis after admitting to heavy alcohol consumption.
Meanwhile, Collins' loyal fans are hoping that he'll return to the stage to perform to the best of his ability in the near future.
Source: Read Full Article