Ina Garten's Salmon Cakes are a great alternative to her other Barefoot Contessa seafood recipes such as Lobster Mac and Cheese. What makes them even better is that the Food Network star has a simple trick for keeping the salmon cakes from becoming a "mess."
Ina Garten's recipe for Salmon Cakes can be adapted to make other Barefoot Contessa dishes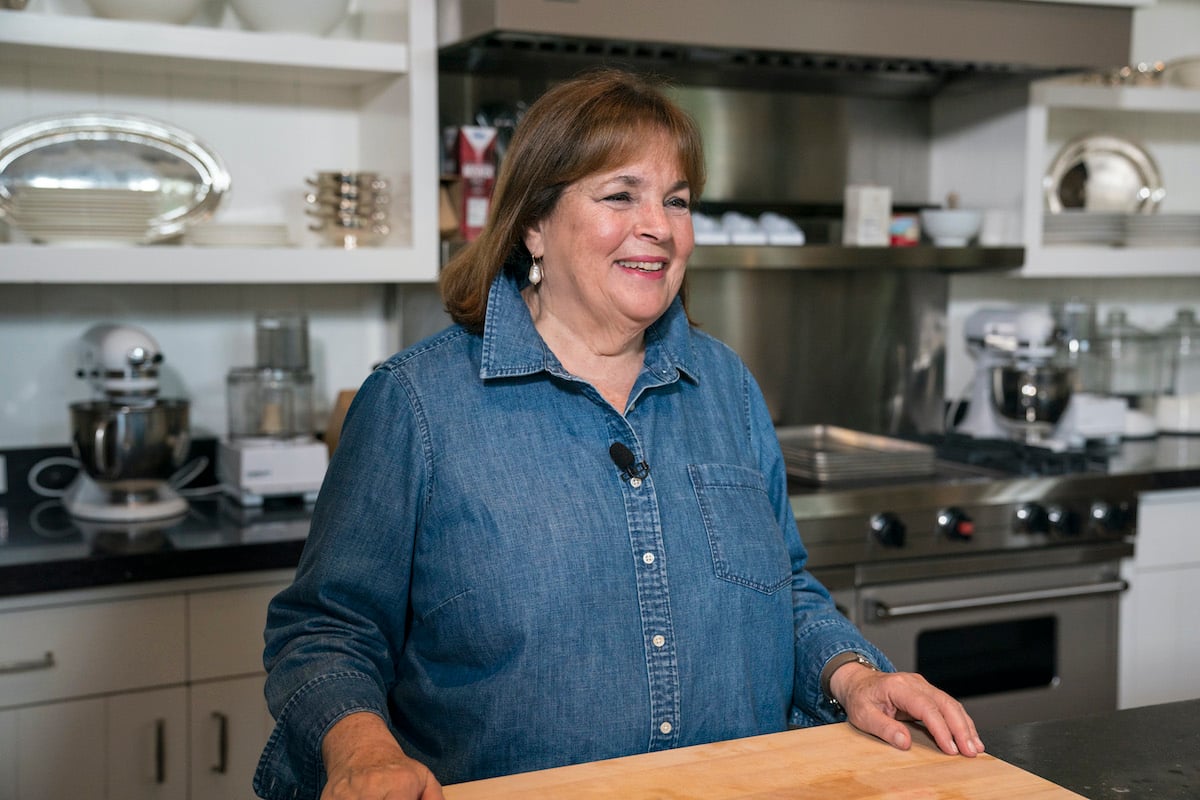 Not only can Garten's salmon cake recipe make, well, salmon cakes, but with a few swaps, she uses it to make other dishes too. Garten explained just how versatile the recipe is while making salmon cakes on an episode of Barefoot Contessa,. 
"I'm a big believer that you really only need like 10 recipes," she said while sautéeing vegetables in the "barn" where Barefoot Contessa's filmed. "And if you can make each one of those recipes three different ways you have a repertoire of 30 recipes. I mean, how many recipes do you need?"
"And this is one of those recipes," Garten added. "I make crab cakes, I make salmon cakes. If I have leftover lobster I make lobster cakes."
So, make Garten's Salmon Cakes recipe knowing that with a few simple adjustments it means homemade crab cakes and lobster cakes too.
Ina Garten's Salmon Cakes won't be a 'mess' if the salmon's cold
Now for the easy and simple trick to mess-free salmon cakes. Garten's trick doesn't require any kitchen gadgets, just a fridge and some time. When the best-selling cookbook author's assembling the salmon cakes she uses cold salmon.
"It's really important that it's cold otherwise it's just a mess," she said on Barefoot Contessa, according to a Food Network YouTube clip.
So be sure to take the time to let the salmon cool completely before moving ahead with the salmon cake mixture. Don't, and like the Barefoot Contessa said, end up with a "mess." It's a simple trick but it makes a difference.
How to make Ina Garten's Salmon Cakes
The Barefoot Contessa begins this recipe with roasting, one of her tried and true cooking techniques she turns to again and again. She brushes the salmon with "good" olive oil — Garten prefers Olio Santo olive oil — and sprinkles it with salt and pepper before roasting it for about 20 minutes. 
While the salmon's roasting she sautés vegetables in olive oil and butter. "Olive oil has a higher burning temperature. Butter has more flavor. So I get the best of both qualities by mixing them," Garten explained. She also adds capers, Worcestershire sauce, crab boil seasoning, salt, and pepper in the pan.
Once the salmon's cold and the vegetables have cooled, the Barefoot Contessa makes the salmon cake mixture. She uses breadcrumbs — Garten's preferred store-bought brand is 4C — to bind the salmon together with the vegetables, mayonnaise, mustard, and eggs.
Garten shapes the mixture into individual cakes after it's chilled in the fridge for about 30 minutes. Finally, she cooks them in batches using what's left of her olive oil-butter combination. 
Source: Read Full Article