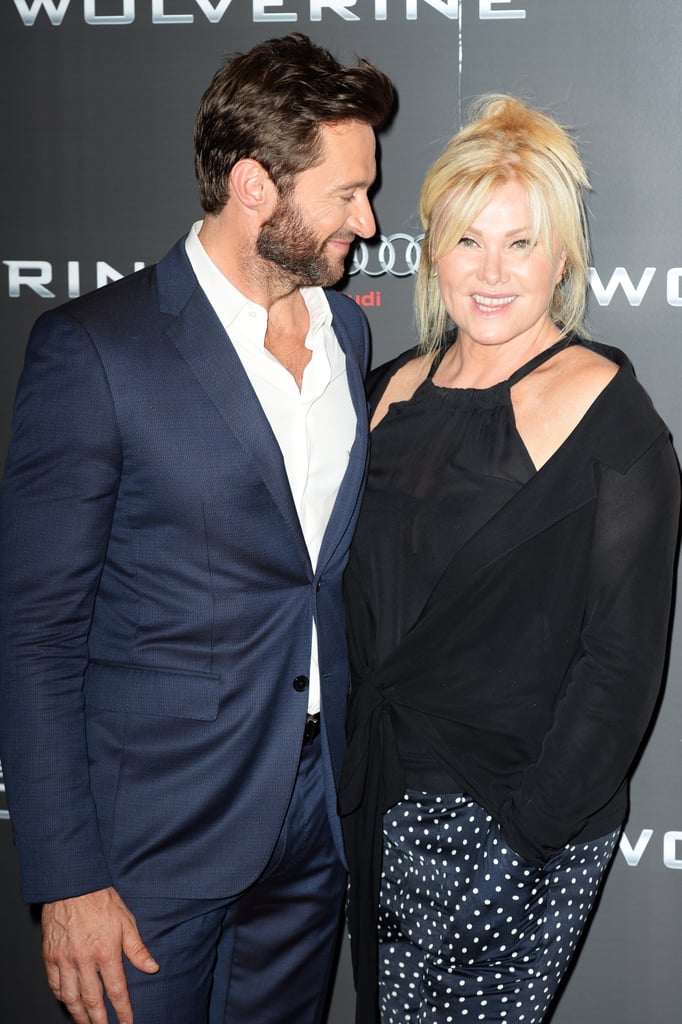 Hugh Jackman and Deborra-Lee Furness were meant to be! The longtime couple first met on the Australian TV show Correlli in 1995, and it didn't take long for the actor to fall head-over-heels. Although Hugh was completely smitten with his costar, Deborra-Lee wasn't looking for anything serious at the time. In fact, their relationship almost ended pretty early on! During an appearance on the podcast Aussies in Hollywood with Jenny Cooney, the Australian actor revealed that his wife actually tried to break up with them when they first started dating.
"I knew very early, I knew before Deb knew. Even when she tried to break up with me, I knew," he explained. "She kind of [broke up with me], a little bit. Early on, three weeks in. I managed to talk her out of it, thank God. I'm a very indecisive person, Deb really knows this about me. I can count on my hand the amount of times in my life anything has felt that clear to me, and when it happens it's such a relief for me. I just knew 100 percent, I even knew when she was trying to work out reasons to break up with me."
Thankfully, Deborra-Lee decided to give Hugh another shot, and they have been inseparable ever since. The two tied the knot in April 1996 at St. John's in Toorak, Victoria, near Melbourne, and together they have two adopted children, Oscar, 18, and Ava, 13.
Source: Read Full Article