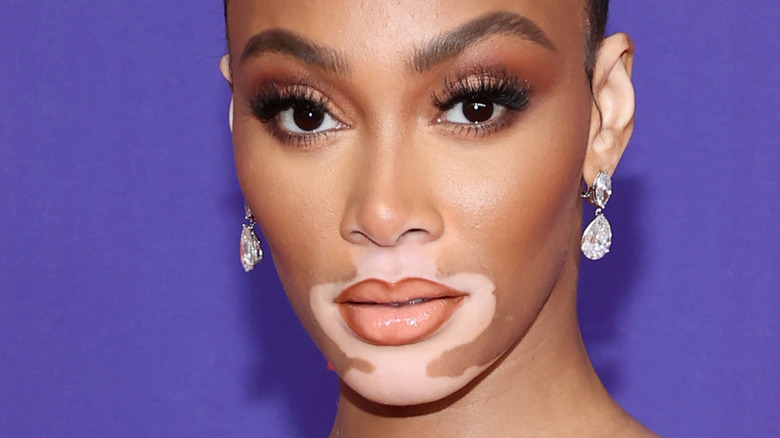 Winnie Harlow may have started dating Kyle Kuzma in May 2020, but as she recently explained, their romance could have begun much sooner had she been better about checking her DMs. According to a report shared by W24, the 27-year-old model didn't actually see the message NBA player Kyle Kuzma, 26, sent to her for over a year. However, after she did come across it, she and the athlete ended up connecting on FaceTime and speaking to one another "24 hours every single day."
"So I got a DM a year prior from my boyfriend, and I had never seen it. I don't know what the glitch in the system with Instagram is but that never came up for me. A year later, at the top of quarantine, he DM'd me again; posted a picture of me in an outfit and I was like, 'Oh, hi,'" Harlow recalled to guest host DJ tWitch on "The Ellen DeGeneres Show."
"He shot his shot and slid in the DM," she continued of how her romance with Kuzma began.
Winne Harlow thought Kyle Kuzma's gesture was 'cute'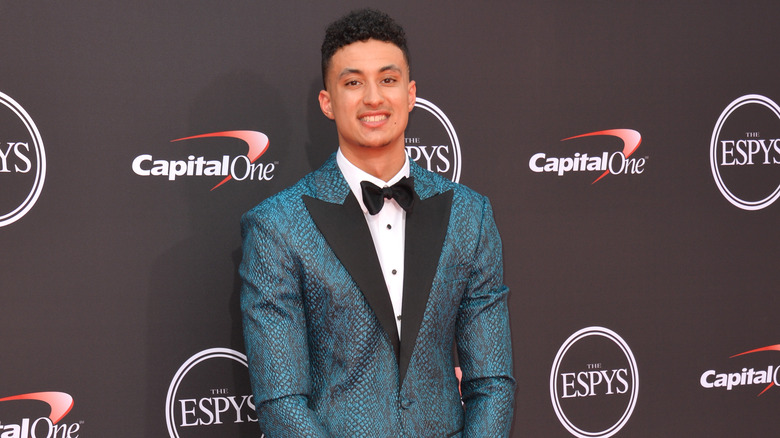 According to Winnie Harlow, she thought it was a nice gesture that Kyle Kuzma reached out to her online. "So that was cute and I was like, 'Oh hey, how's quarantine been?'" Harlow continued, via Nine. "And yeah, we just started talking from there. And then, after about a month on Facetime for 24 hours every single day, he was like, 'You got to come to LA,' and I've been in LA ever since. That was a year ago, exactly."
Although Harlow is a tall woman at 5'9″, Kuzma is a substantial bit taller than she is at a whopping 6'10". "He's really tall. Every time I post a picture or a video of us everyone's like, 'Oh my god, I stan the height difference, oh my god, I ship that.' It's cute, I love it,'" she gushed. Prior to Kuzma, Harlow was linked to Wiz Khalifa from 2018 until 2019.
Source: Read Full Article