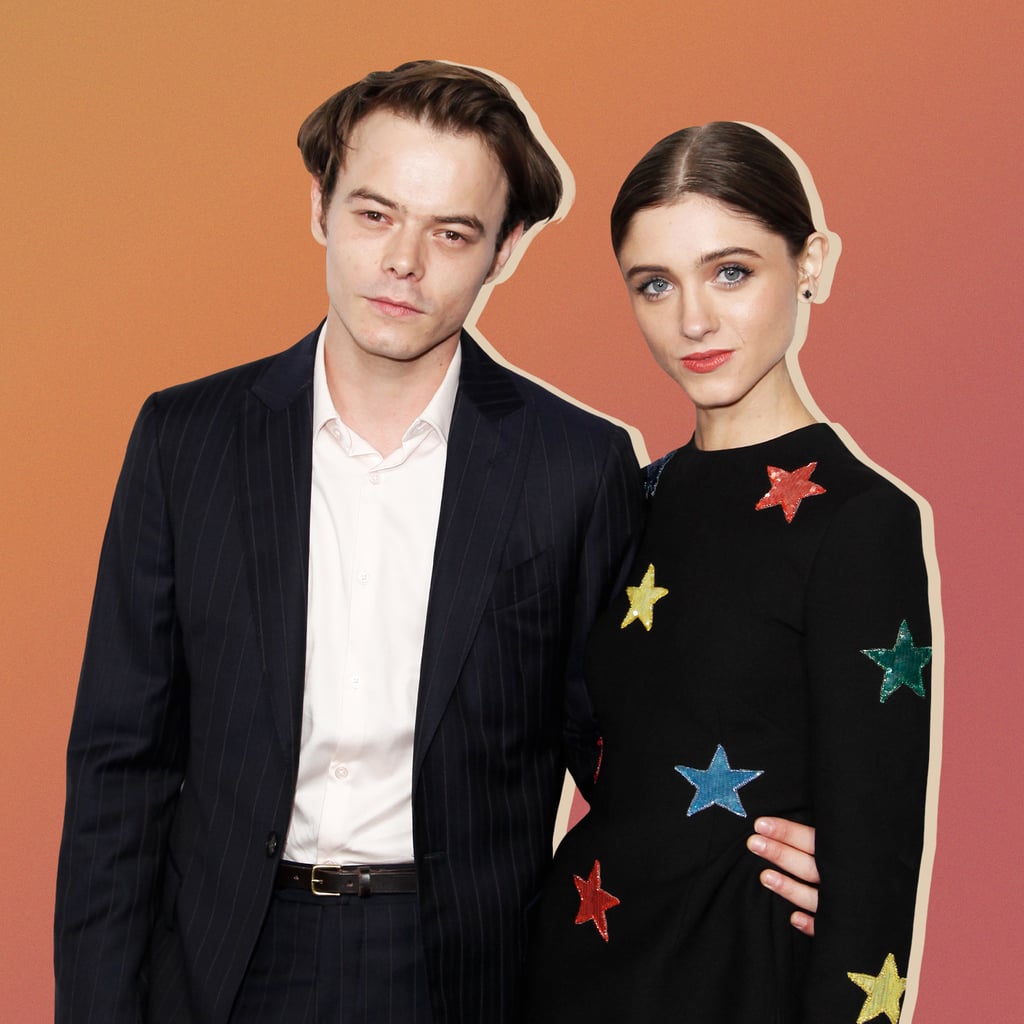 How Natalia Dyer and Charlie Heaton Went From Onscreen to Real-Life Lovers

Netflix's "Stranger Things" is gearing up to release its fifth and final season but it looks like fan-favorite couple Nancy Wheeler and Jonathan Byers (played by Natalie Dyer and Charlie Heaton) might not go the distance. However, even if the fictional pair's romance on the show is up in the air, the characters' actors are dating in real life, and their relationship is still going strong.
Dyer and Heaton grew close around the time season two of "Stranger Things" began filming in 2016 and the pair's romance became public early the following year. Since then, the two have been boyfriend and girlfriend, though in recent years Dyer and Heaton have been very careful to keep their relationship more private. They last made major public appearances together in the summer of 2022, though they were also photographed together in New York in January 2023.
In a June 2022 interview with British GQ, Heaton admitted that playing onscreen partners can sometimes make dating in real life a little harder. In regard to Jonathan and Nancy navigating long-distance dating in the '80s in "Stranger Things" season four, the actor said, "We find [Jonathan] in a place of questioning himself and his relationship. You want the people to be invested in them. Sometimes it blurs into one. Me and Natalia have been together for a long time, so you've even got to separate it yourself sometimes."
A month before then, Dyer reflected on the pressure the couple gets from fans about their relationship in an interview with Cosmopolitan UK. "I'm always curious as to why it comes up," she said at the time. "Why do people want to know about it? I think it's a natural instinct to want to know more about the people who are on your screens for hours, about what they're like in real life. [But] now that I've experienced the other side of it. . . It sounds so cliché, but I'm just a person, too." She added that she feels more comfortable keeping things on the private side.
Read ahead to find out how Heaton and Dyer got into their relationship and everything else we know about it.
Source: Read Full Article