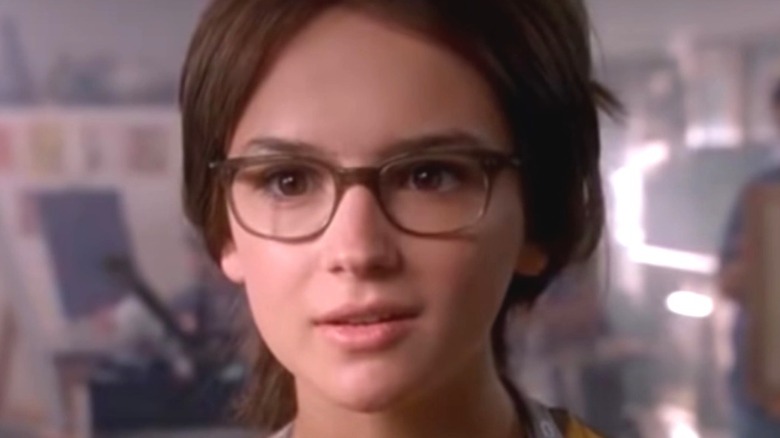 Miramax/YouTube
By Stephanie Kaloi/Sept. 2, 2021 12:52 pm EDT
"She's All That" hit theaters in January 1999. While the film wasn't exactly celebrated by critics, the movie went on to achieve the kind of cult classic status that many directors and actors alike aspire toward ⁠— and there was even a remake of sorts made.
Admittedly, the premise is pretty basic: High school superstar Zack Siler (Freddie Prinze, Jr.) is dumped by his gorgeous girlfriend Taylor Vaughan (Jodi Lyn O'Keefe). In an attempt to show he doesn't care, Zack claims he can turn any girl in the school into prom queen in an attempt to get back at his ex, who is bound to get the honor. His best friend, Dean Sampson (Paul Walker), gives him the task of turning plain-Jane Laney Boggs (Rachael Leigh Cook), the awkward art student who doesn't realize she's beautiful, into the queen of the school. Zack jumps on board, and over the course of the film, he learns that, much to his surprise, Laney is beautiful all on her own and he falls in love with her. 
Sadly, the film's cast has lost two stars since it came out in 1999. Paul Walker died in 2014 after a car crash (per The Guardian), and Alexis Arquette, who played the bit part of Mitch, died in 2016 (via The Hollywood Reporter).
Here's what the rest of the cast has been up to since 1999.
Rachael Leigh Cook is killing it on Hallmark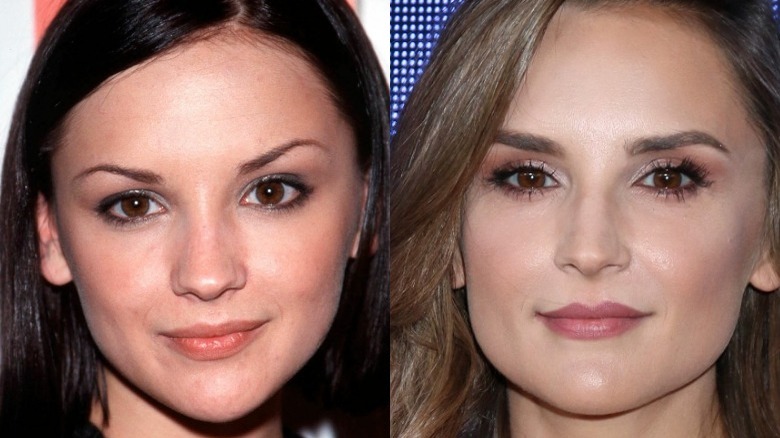 Rachael Leigh Cook charmed audiences as Laney Boggs in "She's All That," but she was actually cast in her first film back in 1995, when she played Mary Anne in "The Baby-Sitters Club." From there, Cook quickly rose through the ranks and became a darling of late 1990s and early 2000s cinema. 
In recent years, Cook has seemingly referenced that period in her life as one in which she had less control over her career than she would like. After she began partnering with Hallmark in 2017, working with the network on the likes of "Summer Love" and "Autumn in the Vineyard," things changed. As she explained to Collider, doors began to really open once she began taking on projects that she truly wanted to be part of. "I spent many years trying to be cool and make edgy content that I thought would make people sort of stand up and take notice of me," she said, "but it wasn't until I sort of followed my heart's desire and my true intention that I think I started to really feel like I had greater control or a degree of say-so over the way my projects were gonna go, or actually even come to fruition."
Cook's personal life has also undergone some changes as well. After marrying Daniel Gillies in 2004, the two, who share children Charlotte and Theodore, announced their separation in 2019 (via Us Weekly). In 2020, Cook told Refinery29 that she's enjoyed dating.
Freddie Prinze Jr. landed some sweet Star Wars gigs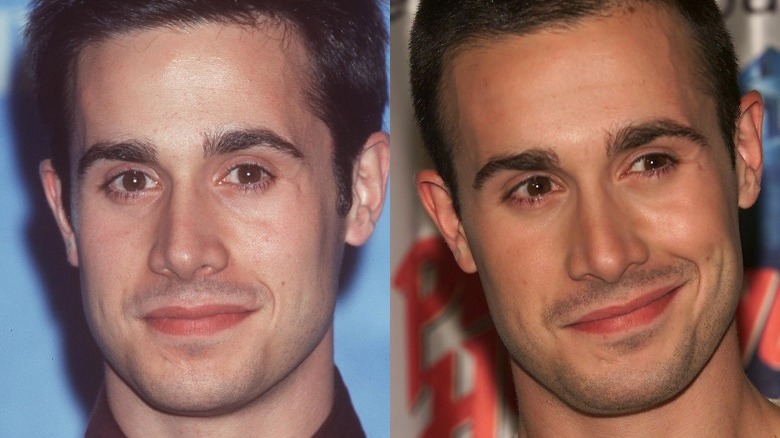 There was definitely a time when you couldn't go anywhere without hearing the name or seeing the face of Freddie Prinze Jr. He starred in a whole slew of beloved teen classics in the late 1990s, including "I Know What You Did Last Summer" and "Down To You." While some reports suggest the actor stepped away or retired from his career (per Collider), his IMDb page reveals he's worked steadily since his first role on "Family Matters" in 1995. 
After "She's All That," starred in the "Scooby-Doo" live-action movies, "24," and his own show, "Freddie." After lending his voice to "Star Wars Rebels,"  he joined the vocal cast of "Star Wars: Episode IX – The Rise of Skywalker" and "Star Wars: The Bad Batch." In 2021, he joined the cast of the "Punky Brewster" reboot.
In recent years, Prinze Jr. has definitely shifted his focus to another hugely important role: being a dad. He told E! that losing his own dad has made parenting his children — Charlotte and Rocky, whom he shares with actress Sarah Michelle Gellar – all the more important to him. "For me being a father, not having a dad, it makes it my No. 1 priority. So when my daughter was born, that was pretty much it for me. I became a full-time father. It's not a job. It's what I love to do."
Dulé Hill owns any tap stage he sets foot on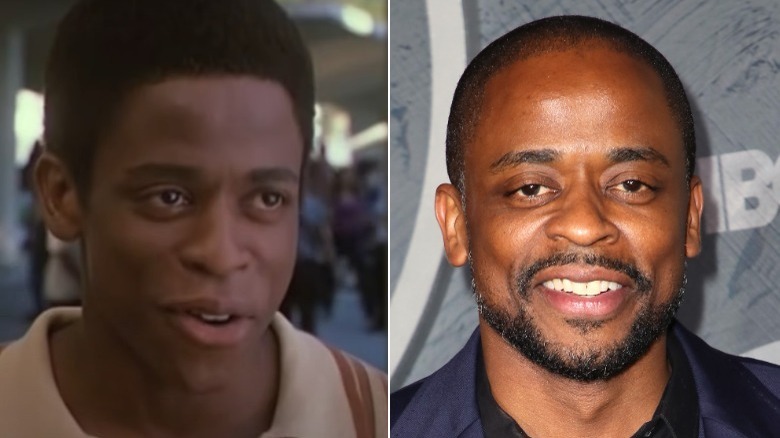 Dulé Hill is an actor and tap dancer who has been crushing it in Hollywood for decades. In the years that followed "She's All That," television enthusiasts enjoyed Hill as Charlie Young on "The West Wing," Burton Guster on "Psych," and Alex Williams on "Suits," as noted on his IMDb page. As it so happens, Hill has remained close with at least one of his co-stars from "She's All That." In fact, in 2020, Freddie Prinze Jr., revealed that the two are still great friends. He told Access, "Dulé Hill was at my wedding. I'm still really close with him today. He's a brother of mine."
In addition to acting, Hill is an accomplished tap dancer who's worked on Broadway. He told AARP that he'd been deploying the skill throughout the coronavirus pandemic to help himself stay focused. "Thankfully I have a dance floor in my garage. I have a Murphy [dance] floor. I pull the car out, I pull it down and I can dance," he revealed. "That's been a great place to practice my craft, to have an avenue of expression. I believe artists are artists, whether your expression is to a wall or a stadium full of people."
These days, Hill is a dad to two: daughter Kennedy and son Levi (via People).
Matthew Lillard has had a successful TV and movie career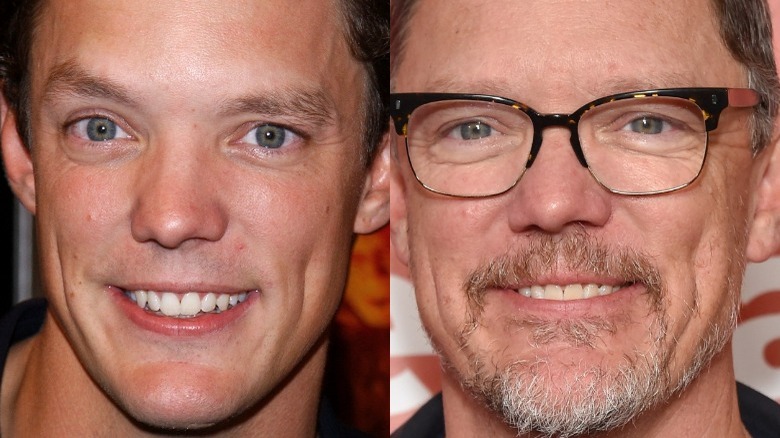 Matthew Lillard also enjoyed a bit of a heyday in the 1990s. For some, he's still celebrated for portraying Stevo in 1998's "SLC Punk!", but for others, "She's All That" is the movie that put him on the map. Lillard has continued to act in the years that have followed, notably appearing in "Twin Peaks" and "Good Girls." One character that Lillard is particularly attached to and known for playing is Shaggy in quite a few "Scooby-Doo" projects.
Lillard took over the character when Casey Kasem retired, and has both voiced the character and played him in two live-action adaptations. Sadly, Lillard was looked over when the team behind 2020's "Scoob!" was casting the role and chose Will Forte to voice Shaggy instead. Lillard later told CinemaBlend that he was really disappointed by the choice. In May 2020, he explained, "About 'Scoob,' I don't have a lot of nice things to say. I wish them well, I hope the movie does really well. I mean, it was a drag. And I was surprised that happened."
He added that most disappointing part is that he spent three decades playing a character just to have someone else take over. "So I like the fact that I was that part, and it was a bummer that it went a different way," he said.
Anna Paquin joined X-Men and True Blood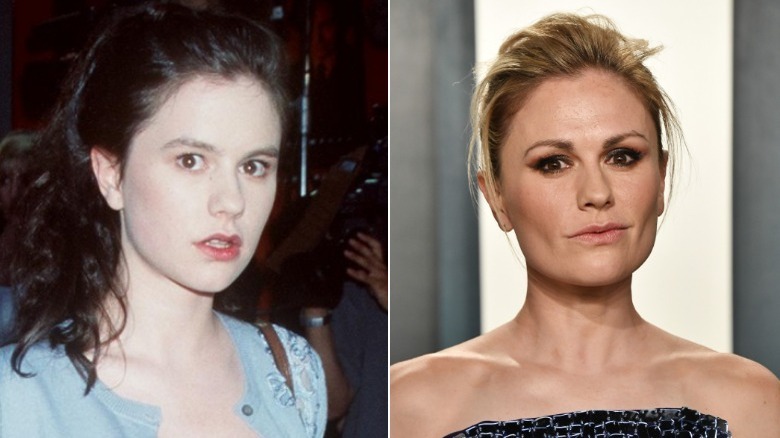 Anna Paquin has always been a compelling force, and she has managed to put together a career that seems to be based on being part of projects that she enjoys. Paquin was cast in her first live-action movie, "The Piano," when she was only 9 years old — and she won an Oscar for it. While many might think winning an Oscar at a young age would be her greatest achievement, in 2019, Paquin told The Guardian that that's not the case. 
In fact, she was quick to give credit for the feat to the other women who were part of the film. "My Oscar? That was a combination of Holly Hunter being an amazing actress, Jane being an extraordinary director and me being in the right place at the right time," she said. "I had no idea what I was doing. It's given me this amazing life, but it's not the highlight of my career."
After playing Mackenzie Siler, younger sister of Zack, in "She's All That," Paquin made a leap that would change her trajectory and joined the cast of "X-Men," which was released in 2000, as Rogue. In 2008, Paquin jumped to television and starred as lead Sookie Stackhouse in "True Blood." She's since appeared in the likes of "Alias Grace," "The Affair," and "Flack."
Gabrielle Union is fighting Hollywood for equal treatment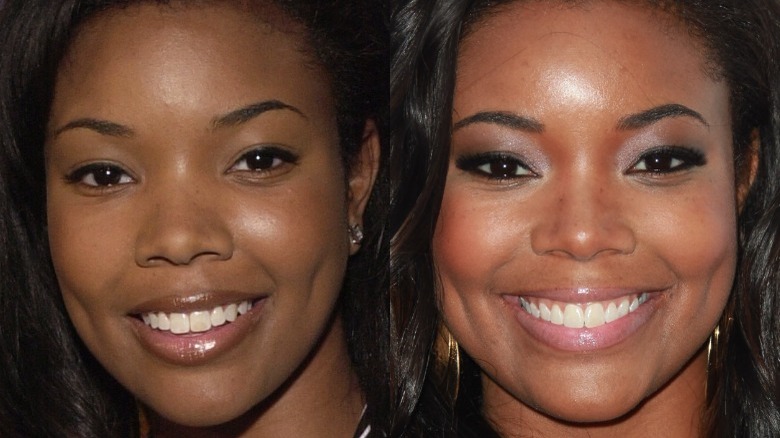 Gabrielle Union also enjoyed a successful career in the late 1990s and early 2000s, and had roles in other cult hits like "Bring It On," "Love & Basketball," and "10 Things I Hate About You." Union has gone on to enjoy a wildly successful career that includes roles in dozens of television shows and movies like "Being Mary Jane" and "L.A.'s Finest," as well as more recent forays into producing. In August 2021, Union sold "an originally scripted queer comedy" to Amazon, according to The Root.
Union has also waged battles against major studio heads and come out on top. After being fired from her hosting duties on "America's Got Talent," Union accused the show and NBC of racial discrimination and treatment. Union told Variety that she was scared to file her harassment claim, but that ultimately she felt duty-bound to do so. She shared, "If I can't speak out with the privilege that I have, and the benefits that my husband and I have, what is the point of making it?" Union and NBC ended up coming to a resolution that the network described as "amicable."
When she's not selling shows and instigating change at major networks, Union is a mom! She and her husband, Dwyane Wade, raise five children together: Kaavia, Zaire, Zaya, Xavier, and Dahveon (via Entertainment Tonight).
Jodi Lyn O'Keefe is a certified bounty hunter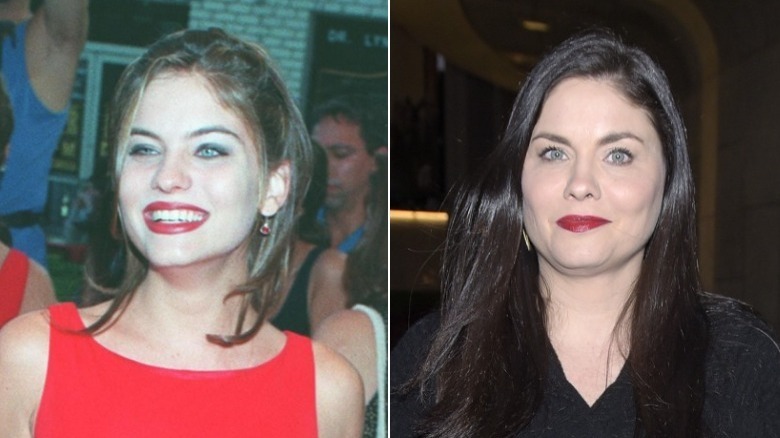 Jodi Lyn O'Keefe played Taylor Vaughan, the popular girlfriend of Zack Siler who most people in their school assumes will be crowned prom queen. Following her turn as Taylor, O'Keefe added on plenty of television and movie roles, including stints on "The Evidence," "Prison Break," "The Vampire Diaries," and "Hit the Floor" (via IMDb). But entertainment isn't the only industry O'Keefe has stayed relevant in; in 2014, she revealed to Vibe that she's also a licensed bounty hunter. 
She explained that the whole thing started because she was curious. "A girlfriend and I went to take couple courses in L.A. to see if we can do it in real life because we do so much stunt work together and so we were just trying it out to see what would happen," she shared, noting, "We only have a couple more hours of training to become licensed but it made me giggle so I put it on my Twitter page."
In 2019, O'Keefe told Page Six that she still looks back on "She's All That" fondly, even though she was wildly nervous to audition. Luckily, a meeting with director Robert Iscove made it much easier. "I remember he was so lovely to me and I thought if only every audition could be like this for the rest of my life, that would be great," she said.
Kieran Culkin is a Golden Globe-nominated TV star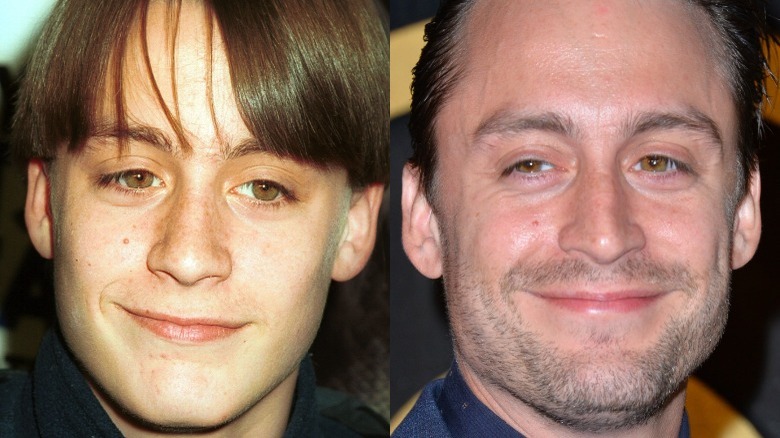 Kieran Culkin has something that not everyone in Hollywood gets: complete and total name recognition for the rest of his life. As the younger brother of Macaulay Culkin, it's unlikely he'll ever fully escape the shadow of his big brother. Of course, that hasn't stopped him from trying! Unlike his older brother, Kieran Culkin has continued to act steadily since playing Laney's younger brother, Simon Boggs. While he was known for years for his role in "Home Alone" and "Home Alone 2: Lost in New York," Kieran has starred on the series "Succession" since 2018.
Culkin plays Roman Roy on the show, a role that has earned him Golden Globe nominations, and in 2019, he told the Los Angeles Times that he acts the role purely on "instinct." "The writing on the page is so great that any time I try to do any kind of research, it sort of messes with my head," he said. "Some actors put on the costume, and they really get the character. It doesn't work like that for me at all."
As for his personal life, Culkin is doing well. He and his wife, Jazz Charton, welcomed their daughter, Kinsey, in 2019, and in May 2021, they announced they're expecting their second baby (via Entertainment Tonight).
Usher has been growing his family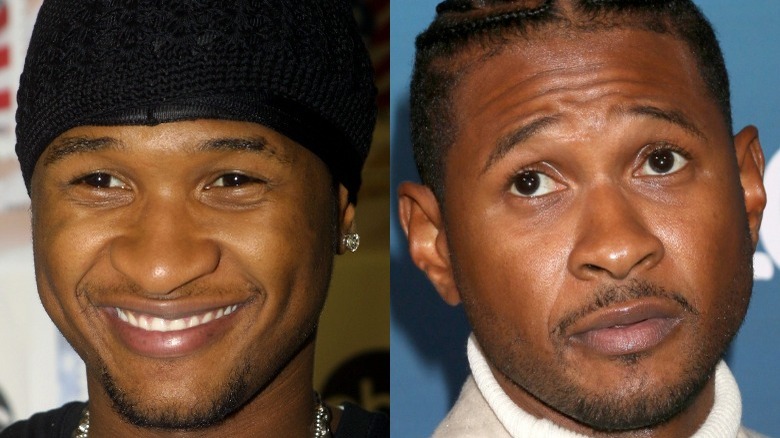 One can safely assume that "Yeah!" by Usher is a song that is more or less known worldwide. The singer, songwriter, and businessman has been charming audiences since his mom signed him up for local singing competitions at the age of 12 (via Sony Music). After releasing his first album in 1994 and his second in 1997, he spawned several hits, including "U Remind Me."
While Usher clearly thrived in the music world, he's made quite a few attempts at breaking into acting. In addition to "She's All That," Usher had roles in projects like "The Faculty," and he played Sugar Ray Leonard in 2016's "Hands Of Stone," which saw him co-starring alongside Hollywood heavyweight Robert De Niro. While speaking to The Undefeated, Usher opened up about why he chose to go all in with "Hands Of Stone" when he could have taken other roles. "It's important for the history, to recognize those icons who have defined or redefined ideas and expectations — and Leonard was that," Usher stated. "So when I was asked to do it, it was an honor and I deemed it a responsibility."
Usher also spends plenty of time with his family, which includes his three kids: sons Usher V and Naviyd and daughter Sovereign Bo. In May 2021, Page Six revealed that Usher and his girlfriend, Jenn Goicoechea, are expecting their second child together.
Elden Henson went on to star in The Hunger Games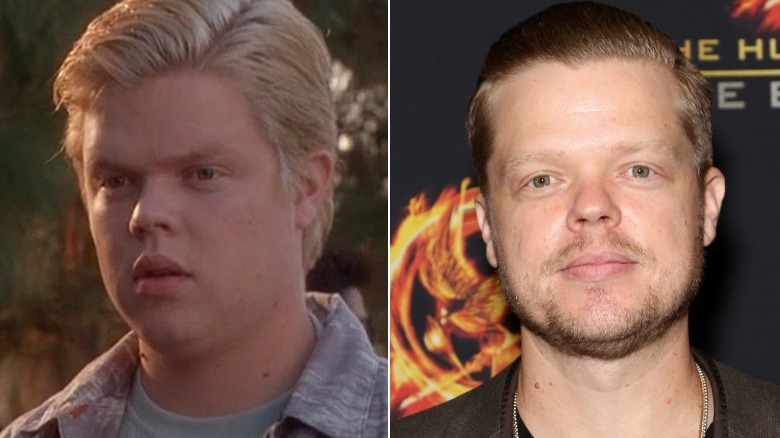 If you are of a certain age, it's likely you will always remember Elden Henson as the kid who played Fulton in all three of the "Mighty Ducks" movies from 1992 to 1996 (via IMDb). After his small role in "She's All That," Henson went on to build an impressive and steady career for himself, which has included turns in "The Butterfly Effect" and "The Hunger Games: Mockingjay – Part 1" and "Part 2."
In the "Hunger Games" franchise, Henson played Pollux, who was made mute after being found as a traitor to the Capitol. In an interview with Bloody Disgusting, Henson admitted that he was a little nervous about playing a character that didn't speak, but he ended up trusting the process. "I think I probably had some fears when I first got the job but those fears quickly went away when I started working and talking with Francis [Lawrence] about the character. I was such a big fan of his before we worked together and he totally surpassed my expectations."
Henson was also in the Disney+ reboot "The Mighty Ducks: Game Changers."
Lil Kim is a homeschool mom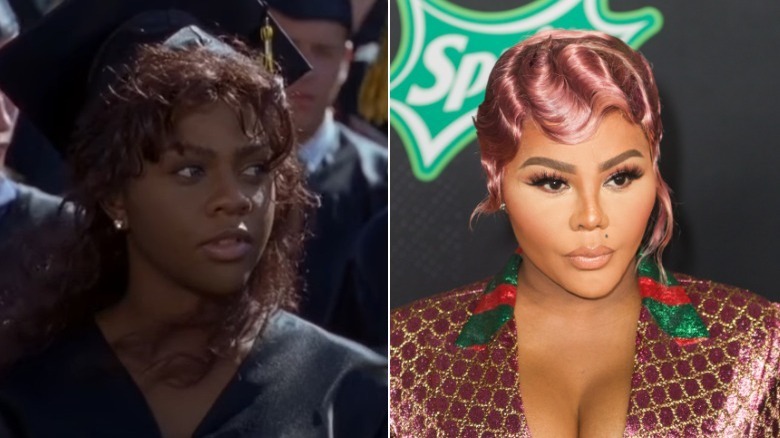 Lil' Kim hit the rap scene in the 1990s when Biggie learned about her talent and invited the rapper to join the Junior M.A.F.I.A. Crew, as noted by Entertainment Weekly. Her first album with Biggie was a hit, and Kim released her first solo album in 1996 (per The Source). "She's All That" was her first movie (via IMDb), and Kim rocked her role as one of the popular kids. Kim experienced a few ups and downs following her appearance in the movie. She served a year in prison for perjury and conspiracy in 2005 (via Pitchfork), the same year her celebrated album "The Naked Truth" was released. 
Kim became a mom when her daughter, Royal Reign, was born in 2014 (via Associated Press). In January 2021, Kim opened up to Entertainment Tonight about her daughter, sharing that she's been homeschooling Royal. She also admitted that if her "super superstar" kid ever wants to go into entertainment and show business, she'll have to support her. She explained, "I can't be a hypocrite. But some of the stuff that I know now, I will guide her and direct her so that she don't make the same mistakes that I made. Also, I may suggest a different route than me."
These days, Lil' Kim narrated the second season of "American Gangster: Trap Queens," which follows the stories of women who have committed crimes (via BET).
Kevin Pollak thrived in the cast of The Marvelous Mrs. Maisel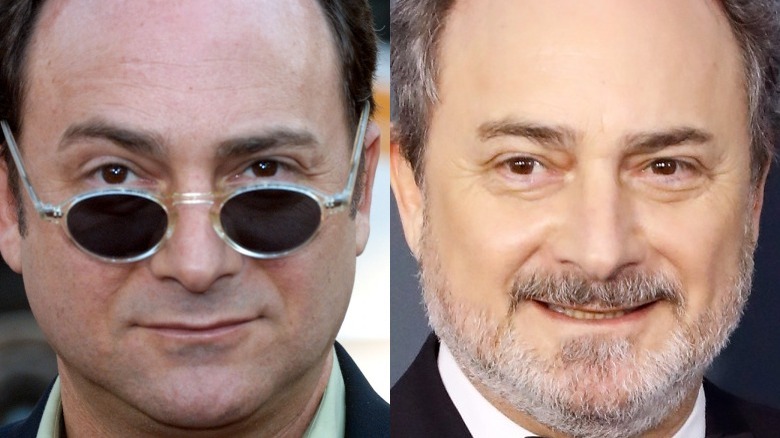 Kevin Pollak is one of those actors who you just have to have seen in something. His career is flat-out ridiculous: After kicking things off in 1984 with "Hot Flashes," Pollak has been working ever since, appearing in "Billions," "Mom," and more. He played Laney's dad, Wayne, in "She's All That."
Pollak is known for his comedic skills, and it's not a surprise that his recent work includes time on the set of the Amazon series "The Marvelous Mrs. Maisel." In April 2021, Pollak told the Baltimore Jewish Times that when it comes to his own comedy, he gets the most inspiration from real life: "A great idea for my stand-up or script comes from life stories these days, and I'll put that in my notes app, one of those modern conveniences that simplify life."
Pollak also credits his mom with being the driving force that kept his career going. "My mom was my first audience and remained my best audience," he said. "Thankfully, her biggest contribution was how supportive she was from the very beginning." One of Pollak's latest projects includes voicing the Joker in "Injustice."
Source: Read Full Article